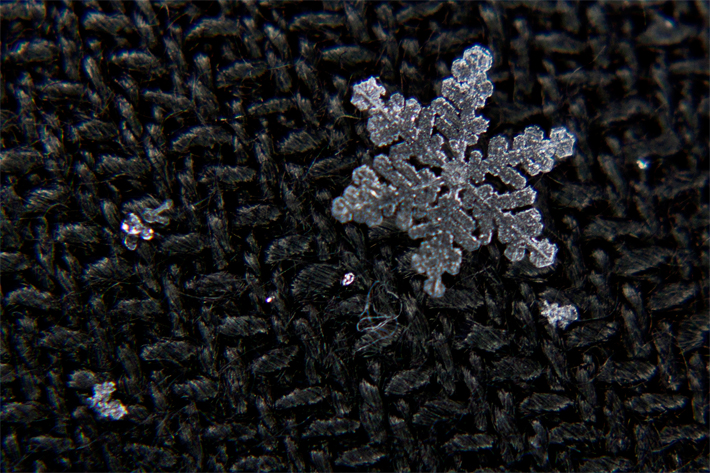 Photos via Boost Your Photography
Macro or close-up photography is a fun and creative way to get up-close and personal with the world around you. Don't have an expensive dedicated macro lens for your camera? No problem. This post will show you some money-saving hacks and genius tips for macro photography.
Learn to Take Stunning Macro Photos
Get closer to your subjects for artistic photos that stand out from the crowd! Learn steps that bring out the little details and make a big impact. Enroll Now »
Know your minimum focusing distance
The closer you are to your subject, the larger it will appear in your image. You can get closer to your subject in two ways:
1. By zooming in with a zoom lens
2. Getting physically closer to your subject by moving yourself and your camera (or the subject)
Every camera lens has what is known as the minimum focusing distance. This is a measurement of how close your camera can get to the subject while still keeping it in focus. You can often find the minimum focusing distance written on the lens itself (look for the macro or flower symbol). For example, my 50 mm f/1.8 lens has a minimum focusing distance of 1.15 feet or 0.35 meters. Look in your manual or search online if it is not written on the lens.
Shooting right around your camera's minimum focusing distance guarantees that your subject is captured in as much close-in detail as possible. If you are using a zoom lens, zoom in to the longest focal length as well to maximize this effect.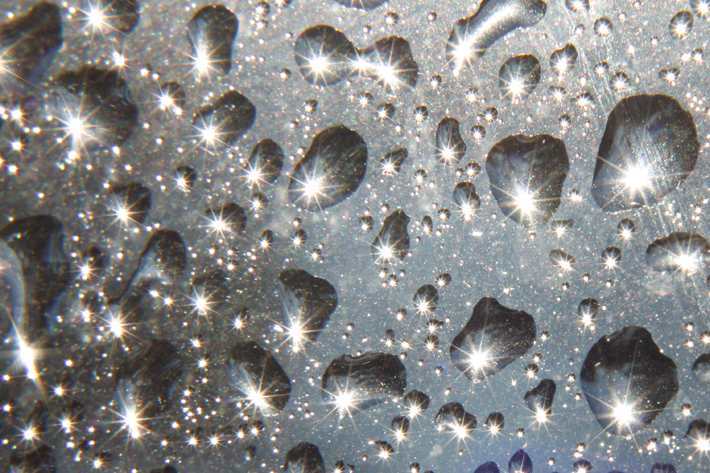 Experiment with manual focus
Macro photography is your chance to master manual focusing. Turn off autofocus on your lens. Turn the focus ring so it is focused at the minimum focusing distance. (If you are not sure, try it all the way in both directions and see which one gets you closer to your subject.) Now, get approximately the minimum focusing distance away from your subject. Lean very slowly in and out with your body until your subject comes into focus. Take the picture!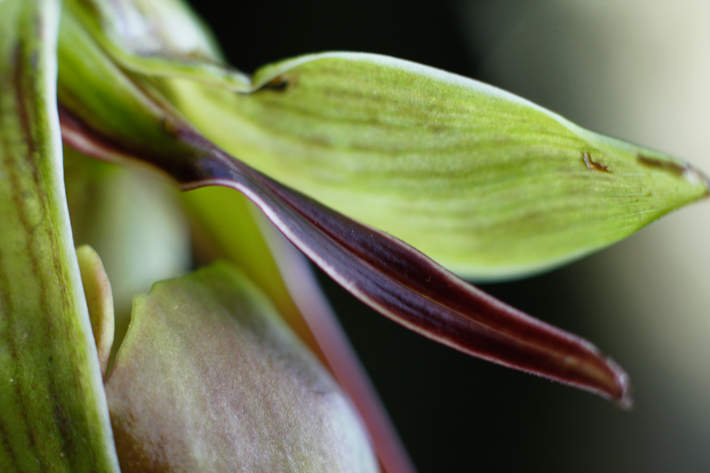 Crop to your advantage
Cropping is a great strategy for maximizing the macro look of your photographs. Megapixels are abundant in cameras these days, and it is possible to take very high resolution images with most cameras. If you are looking to print a giant canvas, you may need all of those pixels. But if you are looking to print a smaller photo or share a favorite picture online, then far fewer pixels are required.
For example, many blogs display images that are 710 pixels across. My camera takes images that are 5472 pixels across, which means that I could crop out just a tiny section of my original picture to display. Cropping is a quick way to make your pictures look even closer than they originally were!
Compare the two images below: the first, shot at the minimum focusing distance with a 270 mm zoom lens, the second cropped from the first. See the difference in the "WOW!" factor?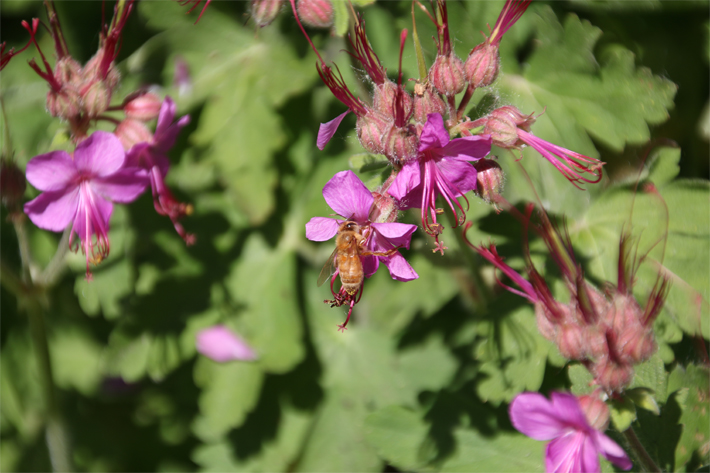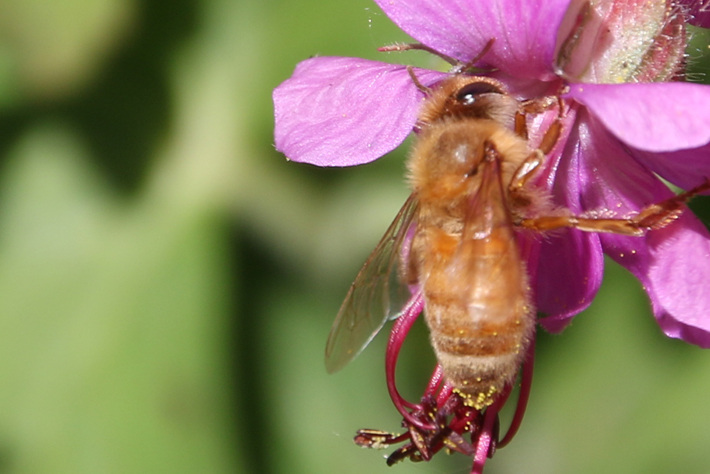 Affordable accessories
Macro lenses can be expensive, but there are some very inexpensive camera accessories out there that can help your regular lens mimic a macro lens. You will be amazed at the difference $10 can make in your macro photography efforts!
Close-up lens
A close-up lens looks like a filter and screws on to the front of your camera lens. These types of lenses work like a magnifying glass to magnify the image that you can capture with your camera. The higher the power of the close-up lens, the bigger your final image will be.
Close-up lenses are often sold in packs of four. (Make sure you get the right diameter that matches the diameter of your camera lens.) You can also stack lenses — screwing more than one onto your camera — to multiply the magnification effect. Be prepared to focus manually with a very narrow depth of field.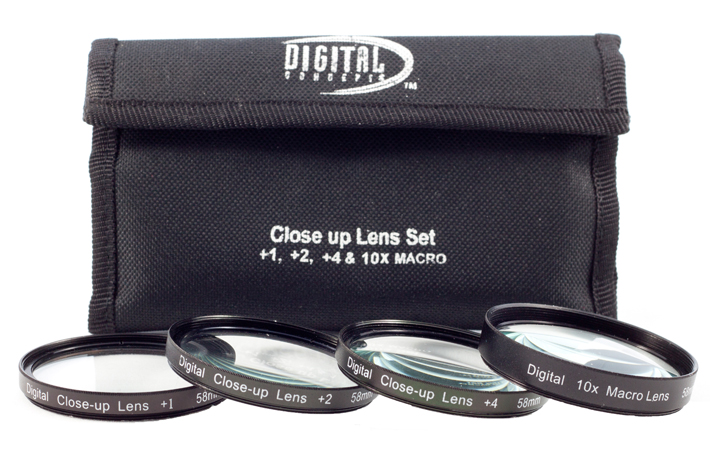 Extension tubes
Extension tubes are a little trickier to use than close-up lenses but can have dramatic impact on your macro photographs. An extension tube is a hollow, metal tube that screws into your camera between the camera body and the lens. An extension tube changes the effective minimum focusing distance of your lens, allowing you to get your lens much closer to your subject.
The downside to an extension tube is that with cheap versions you will lose the ability to control your camera lens. (You can buy more expensive versions that maintain the electrical connections, but these cost upward of $100.) So, be prepared to focus your lens manually and to shoot at the maximum aperture of your lens.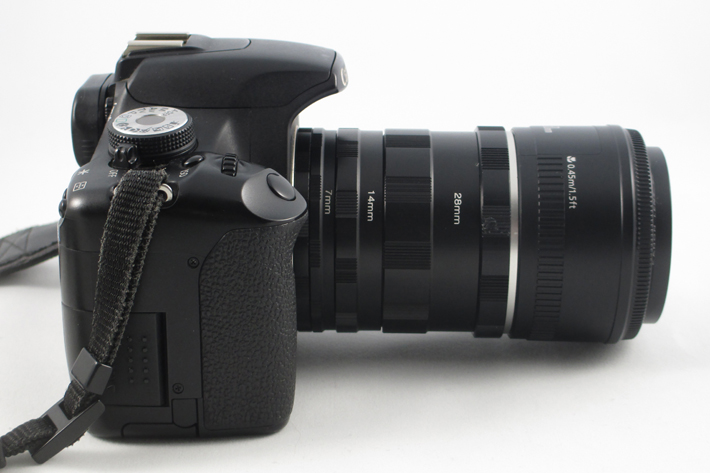 Tripod
Finally, a tripod is an indispensable macro accessory. Though a good tripod is not a cheap investment, many of us already have a tripod laying around that we could use. (Or, use another solid surface, like a table or a pile of books.)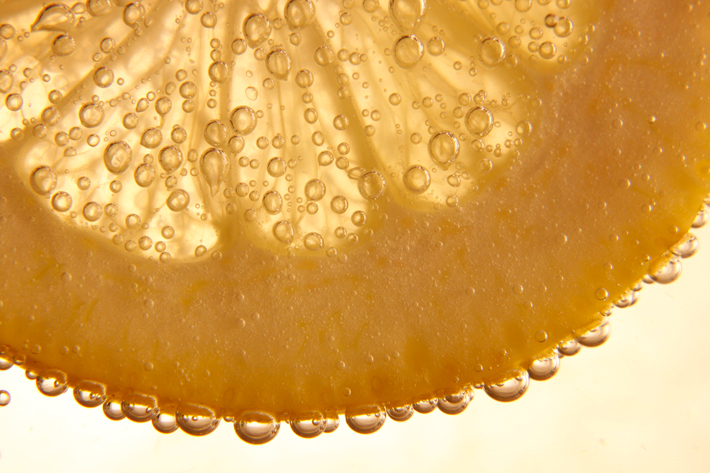 If you are shooting a static macro subject, considering using your tripod. A tripod allows you to shoot at a narrower aperture (like f/16 or f/22) to get a wider depth of field and even more of your macro subject in focus.
Learn to Take Stunning Macro Photos
Get closer to your subjects for artistic photos that stand out from the crowd! Learn steps that bring out the little details and make a big impact. Enroll Now »