Adding a lining to your dress is beneficial in many ways. Aside from looking very professional, linings also add stability to the dress, opacity to the fabric, and make the dress easier to wear. With this helpful tips for lining a dress bodice, you can ensure that your finished garment looks, and lasts, just like a dress you would by at an expensive boutique!
Here are a few quick tips to keep in mind when lining a dress bodice.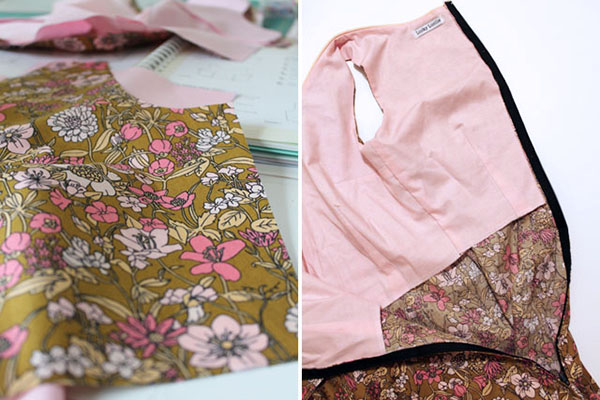 Tip #1: Use the correct lining fabric.
Using the correct type of lining fabric for your dress plays an important in how it will drape and move on your body. A tighter fitting, structured sheath dress will benefit from a more slippery lining fabric that allows you to get in an out of the dress with ease. This will also allow the dress to move naturally on you when you wear it. For a looser, billowy type of sun dress, a cotton batiste is an appropriate choice.
Linings also add stability to delicate fabrics and opacity to sheer fabrics, so pick the one that will best compliment the dress you plan to sew. Quilting cottons make beautiful summer dresses but can be a little clingy without a slip. I like how Laura Nash finished her cotton Tia Flirty Day Dress in her class Sewing Vintage: The Flirty Day Dress with a silky lining and a petticoat — no extra under garments needed!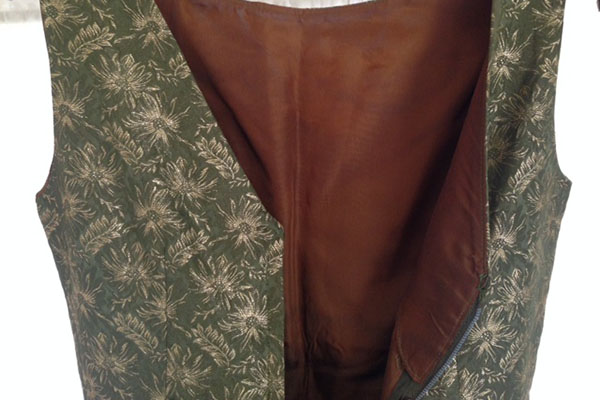 Tip #2: Make equal alterations.
If you make any alterations to the dress pattern, be sure to make those same changes to the bodice lining as well. These changes might include shifting the placement of a dart, making a large or small bust adjustment, and lengthening or shortening the bodice. If you don't make equal changes to the both the dress bodice and the bodice lining, the pieces will not fit together smoothly and could be left with lumps and wrinkles that show through on your dress!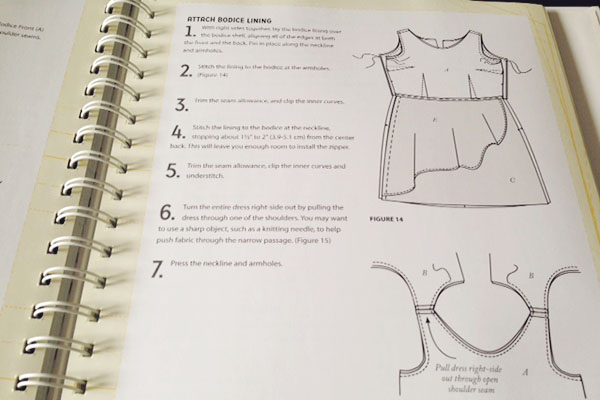 Tip #3: Underlining vs. lining
Underling involves basting your lining pieces directly to your bodice fabric, sewing them together as one piece as you work through the dress. This technique is not the same as lining, which involves sewing your dress together first, sewing the lining separately and then joining them together in the final stages of the dress construction.
Both techniques will add stability and opacity to your dress bodice. But, one might be recommended over the other, so it's good to know the difference.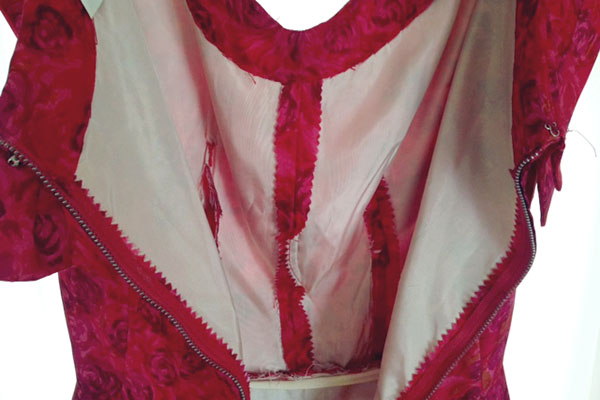 Tip #4: Don't skimp on the little steps!
When working through your dress construction, make sure to follow all the instructions, including the seemingly lesser steps like grading seam allowances, clipping curves, staystitching, understitiching, using tacks or reducing bulk where indicated. I think every seamstress is guilty of skimping on these steps at some point in their sewing, but when you take equal time to work through the inside construction steps, the outside of your garment will really improve!
Tip #5: Different dress styles require different lining techniques.
There are many different tutorials and helpful techniques out there for how to insert your dress lining. Before you pick one, make sure you're following a set of instructions made for your specific type of dress construction. For example, a dress with a side zipper will probably use a different method of inserting the lining than a dress with a front or back closure.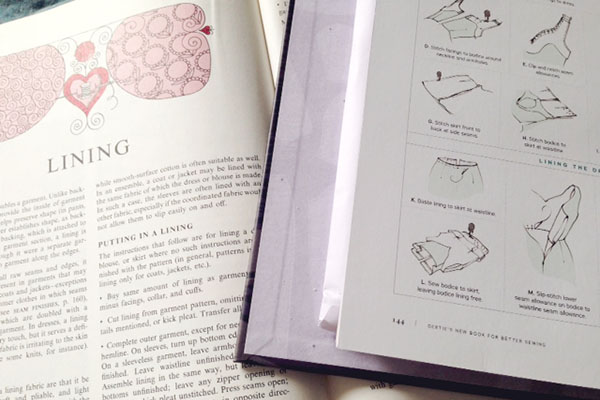 Like with all sewing it helps to invest in some great resources, especially when trying new techniques or working to improve your skill. Linings can be a bit tricky so it helps to have a library of books or web resources to look to for help. Or, if you're a visual learner like me, video tutorials are invaluable help.
Did a couple of the techniques mentioned in this post leave you scratching your head? Then check out the Craftsy class 40 Techniques Every Sewer Should Know for a step-by-step lesson in the essential skills you need to know in order to sew the highest-quality garments!
Do you have any helpful dress lining tips to add to the list?