Handspun art yarn is a fun, one-of-a-kind, textured, thick and thin, crazy explosion of texture that knitters often find confusing. But, with a help, you can learn how to use this beautiful fiber to creative unique and stunning projects.
Here are some key tips for knitting with beautiful art yarn.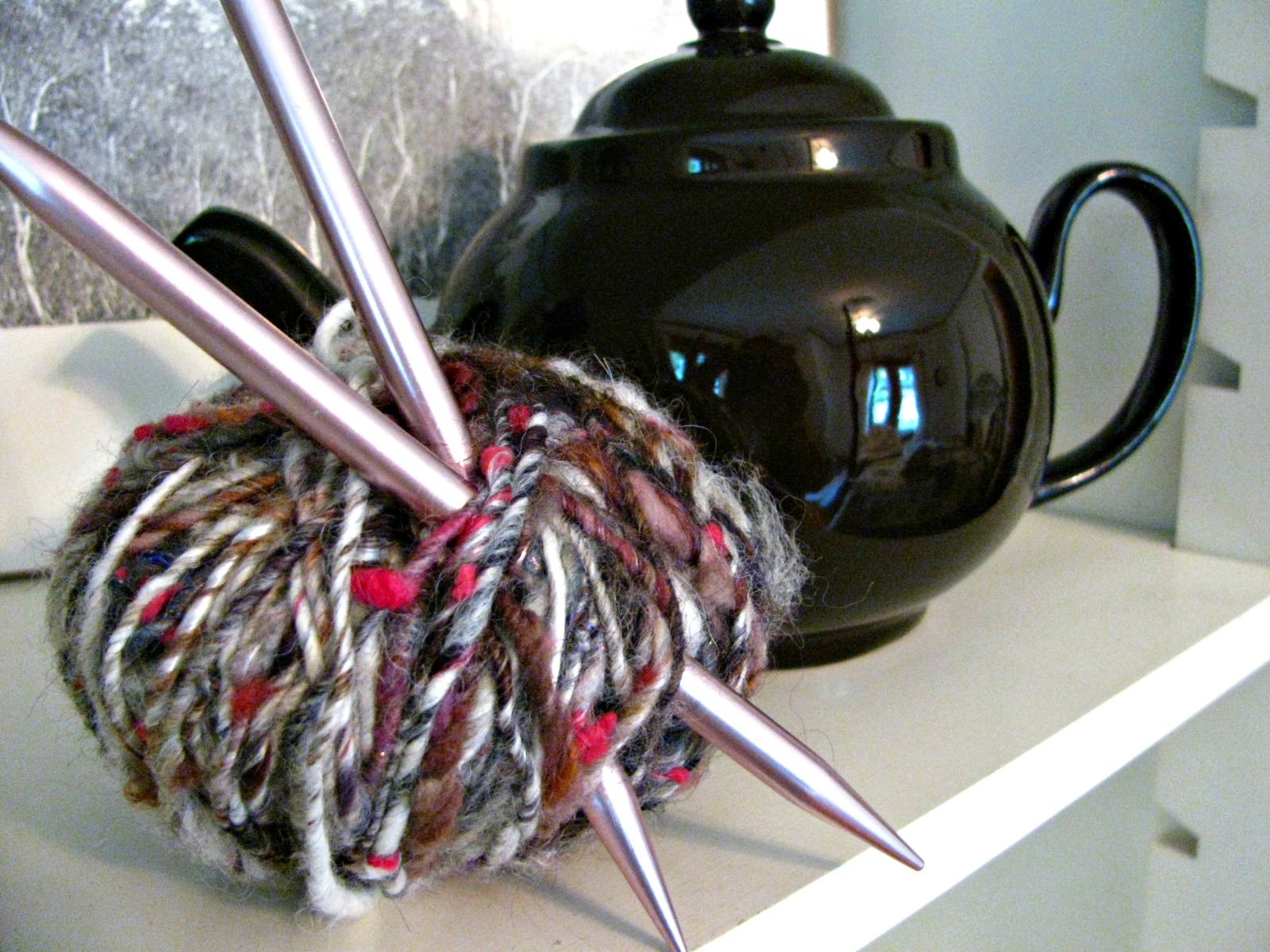 1. Keep it simple.
I find that handspun art yarn looks best in patterns that are very simple. Since the yardage is limited, including it in a smaller pattern helps stretch the yardage thru the whole project.
Here is a list of items I have knit with art yarn that came out beautiful:
Pillow
Hat
Scarf
Cowl
Fingerless mittens
Boot toppers
Shawls / ponchos
Coffee mug cozy
2. Knit on big needles.
Art yarn usually has sections of extreme thick and thin. When your needles are plenty big, it keeps the yarn from turning into a thick mass of texture that chokes the yarn. Art yarn needs to "breathe," so knitting loosely on big needles will help it drape and hang more aesthetically. I find that the simple elongated stitch works beautifully with art yarn because it makes each stitch extra long and drapey.
Click here to watch a video on how to knit an elongated stitch.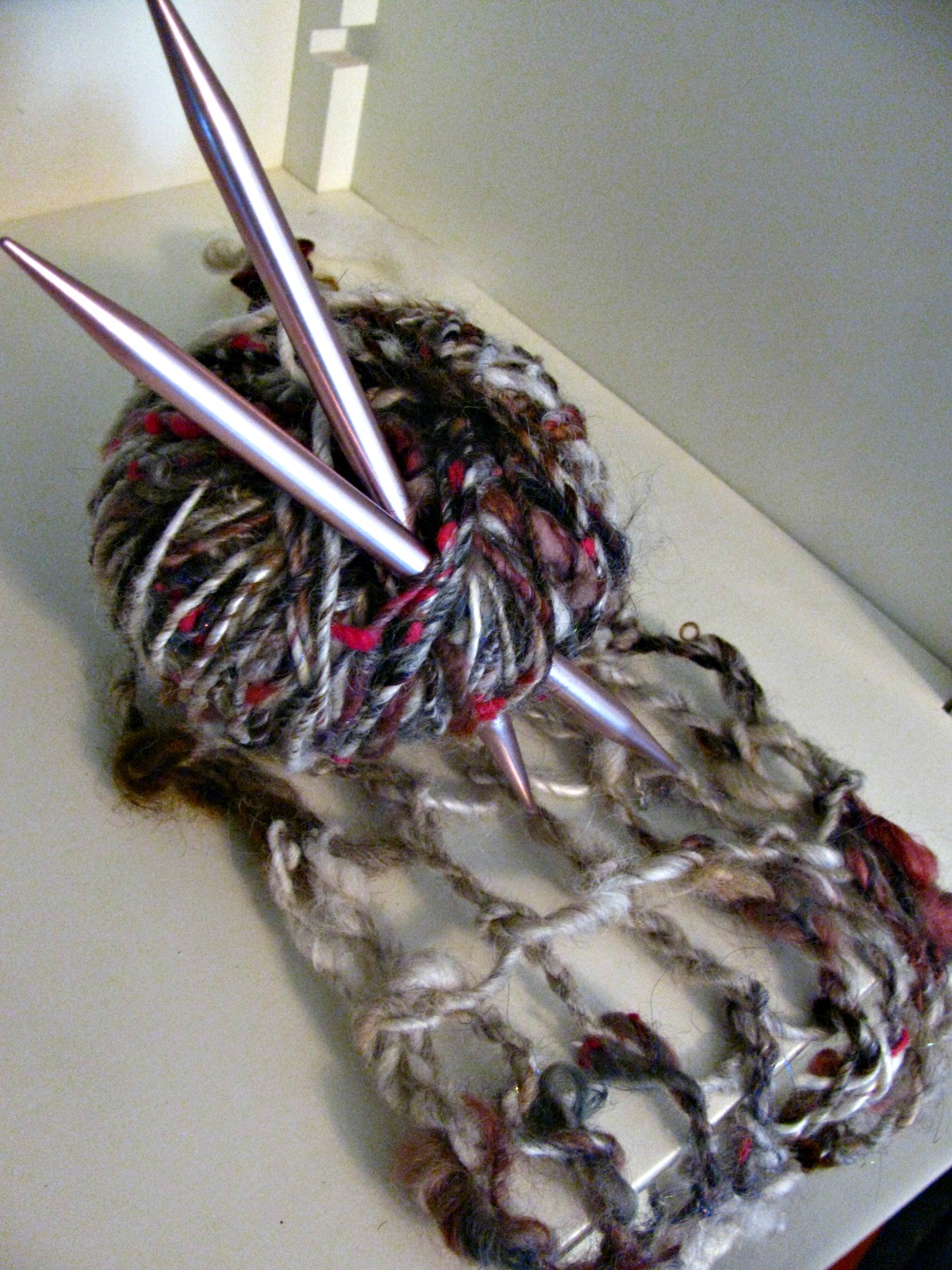 3. Look at inches, not stitches and length, not rows.
If you're knitting a scarf and want it to be 5″ wide, you won't cast on 25 stitches like a traditional pattern.  Think outside the box of what you've knit before, and focus on the yarn instead of the pattern.  You might need as few as five stitches for the width of a scarf.  For the length of the scarf, you won't know how many rows you will need to knit.
Just keep knitting until the scarf is as long as you want it to be.  If you run out of art yarn before the scarf is the length you want, sew the ends into a cowl or use a simple handspun yarn or to complete the scarf.
4. Combine with commercial yarns for extra yardage.
A stripe or two of art yarn in a cowl is beautiful.  If the art yarn is much bulkier than the commercial yarn you are using, consider decreasing the stitches in your cowl in the row before adding the art yarn, then add a row or two of art yarn, then increase the stitches to make up for the different in gauge.
If you find a skein of handspun art yarn at a yarn shop, and the yardage is limited, take the yarn around the shop and find some commercial yarns that coordinate with it — then you can knit the yarns together as stripes in a pillow or shawl.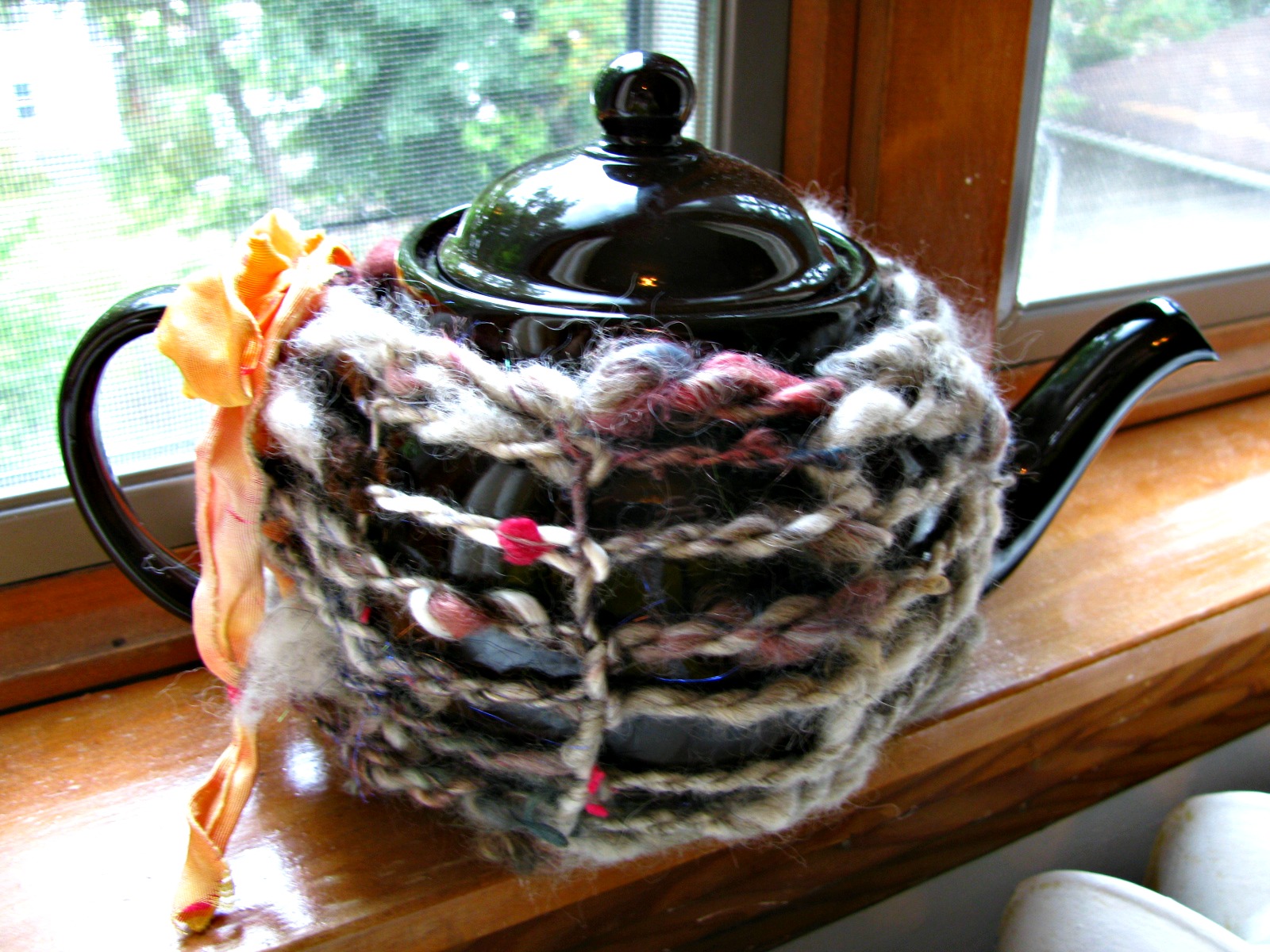 Love the tea pot pictured above? You can get the art yarn tea cozy pattern here!