Wildflowers are easy to love. These native or indigenous plants require little maintenance, and attract birds and beneficial insects. Wildflower meadows also don't need fertilizers, pesticides or watering to perform well. Inspired to give growing wildflowers a try? Read these tips first!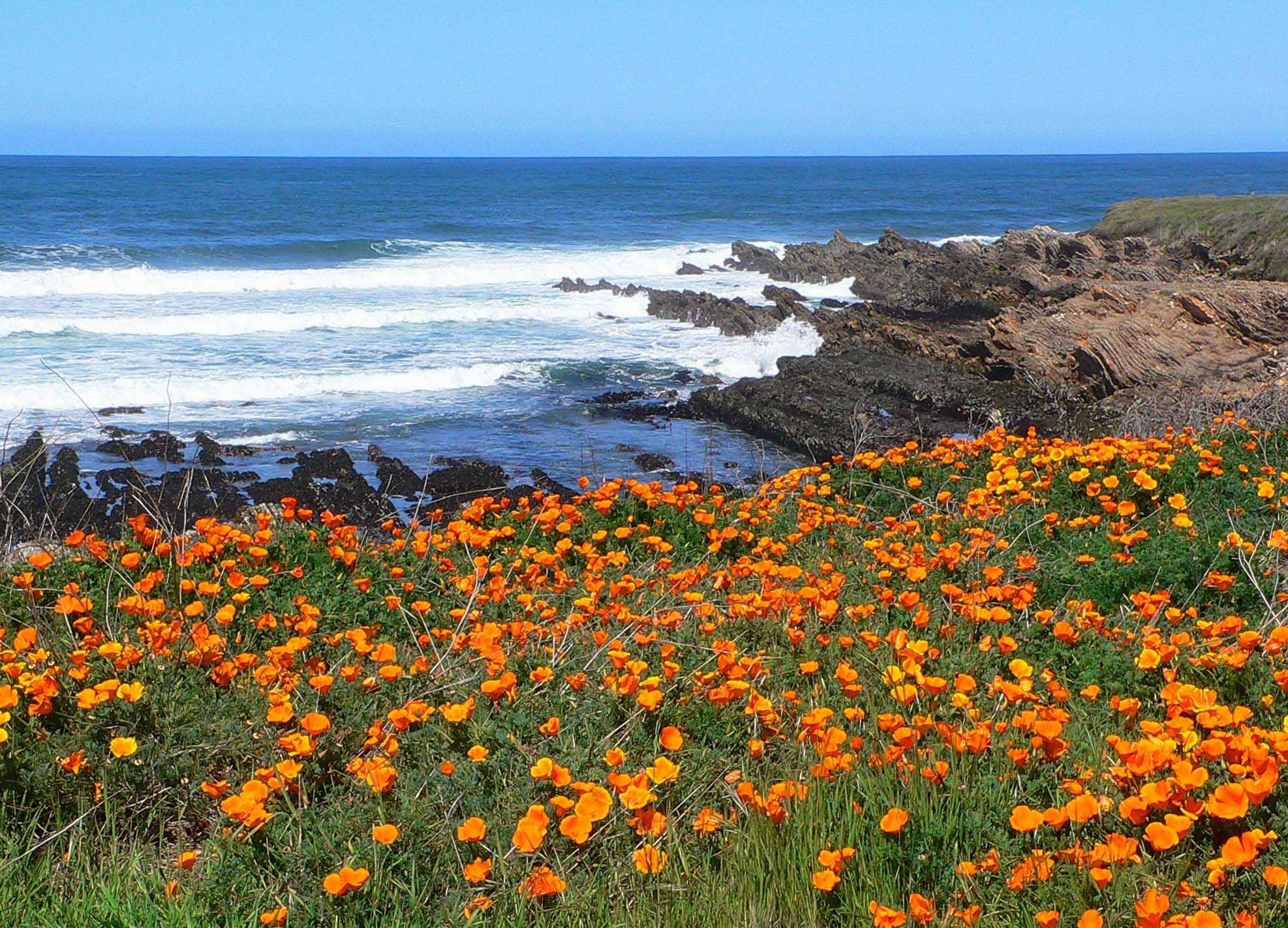 California poppies photo by docentjoyce/Flickr Creative Commons
1. Select the right wildflowers
As with any plant, you'll have the best growing success when you pick wildflowers that thrive in their natural conditions. For instance, just look at these gorgeous native California poppies blooming at Montaña de Oro State Park in Central California.
In your own garden, consider the type of soil you have. Some wildflowers grow in heavy clay soil, while others thrive in beach sand. How much sun does your garden receive? How about typical rainfall amounts? If you plant wildflowers that will like your growing conditions, you'll be a happier gardener.
2. Plant a meadow
Even in small gardens, you can grow a wildflower meadow. In fact, wildflower gardens come in all shapes and sizes, according to Miriam Goldberger, author of Taming Wildflowers (St. Lynn's Press; 2014). Generally, for a traditional meadow-style planting, she suggests one plant per square foot.
"In a small garden, you can plant as close as one wildflower per 6 square inches" says Goldberger. She adds, "That's twice the number of plants you would find in a traditional meadow-style planting. In fact, growing wildflowers and grasses close together is beneficial to you and your gardens – less watering, weeding and fertilizing."
When grown closely together, these plants shade one another and the soil. This reduces evaporation, keeps soil moist and reduces the need to water. It also means there is less room for germinating weed seeds.
That's not all. "Planting a combination of wildflowers and grasses reduces your need to fertilize…ever," adds Goldberger. "Flowers and grasses take up different levels in the soil and do not compete for the same nutrients. And these plants don't need to be removed over the winter or cut down. So leaves, stems, flowers and roots can return their nutrients to the soil."
For small spaces, consider smaller plants (width and height). Remember to place smaller plants near the front of the meadow so they aren't hidden behind taller types.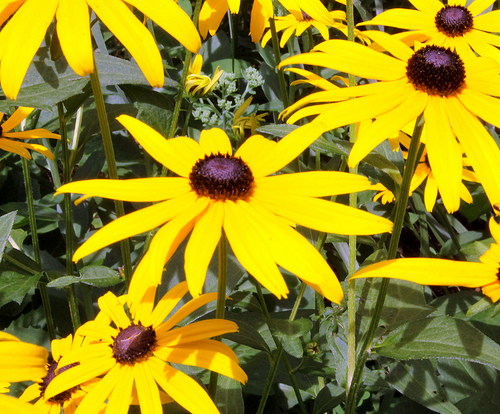 Black-Eyed Susan photo by Jack W. Pearce/Flickr Creative Commons
3. Consider containers
Not ready for a meadow? Many wildflowers grow well in containers, with a minimum depth of 12 inches. The cheerful Black-Eyed Susan is one example.
For spring flowers, consider Pasque Flowers or Shooting Stars. Blanketflowers bloom well in summer containers. For flowers in late-summer and fall, try Sky Blue Asters in large containers at least 1 ½ feet deep.
You'll need to water these containers regularly, as they dry out faster than garden soil.
Get the secrets to perfectly potted plants with Craftsy's FREE exclusive PDF eGuide Success With Container Gardening. As a special thank you for downloading, you'll unlock a special discount off your next Craftsy gardening class!
4. Sow seeds
Wildflowers are easy to grow from seed, if you remember a few things. Annuals – which germinate, grow, bloom and distribute seeds in one year – can be sown in late winter or spring for summer or fall blooms.
However, most hardy, perennial wildflowers – which bloom again and again for years – need cold, moist stratification. The cool, wet conditions of winter break down seed coats and allow for germination.
To facilitate this process:
Sow seeds in winter or just before. Let them experience winter naturally by preparing the soil before it freezes and spreading out seeds where you want them to grow. The snow will fall on them, they will move into the ground with the spring thaw, and they will be watered naturally with melting snow and spring rains.
If you do not have a snowy, cold winter, try this: Place seeds in labeled pots (or sealable bags) filled with moist, soil-less growing medium. Put them outside (if you have winter) or in your fridge (if you don't) for 6-8 weeks. Then transplant seedlings as they become strong enough to hold their own in the garden.
You'll need patience with long-lived North American perennial wildflowers, because they probably won't flower the first year. "These plants prioritize differently than annuals," explains Goldberger. "Hardy perennials can withstand snowy winters and freezing temperatures, but they don't rush to get everything done in a season. The plant puts the majority of its energy first into producing deep roots to source water and nutrients from its new home."
Some native perennials can be direct-sown in the garden in spring, including White Yarrow, Silver Lavender Hyssop and Bergamot. Although these plants will germinate their first year, they probably won't flower yet. However, "they will return year after year," reminds Goldberger, "and produce viable seeds, attract birds, butterflies and pollinators, and add low-maintenance beauty to the garden."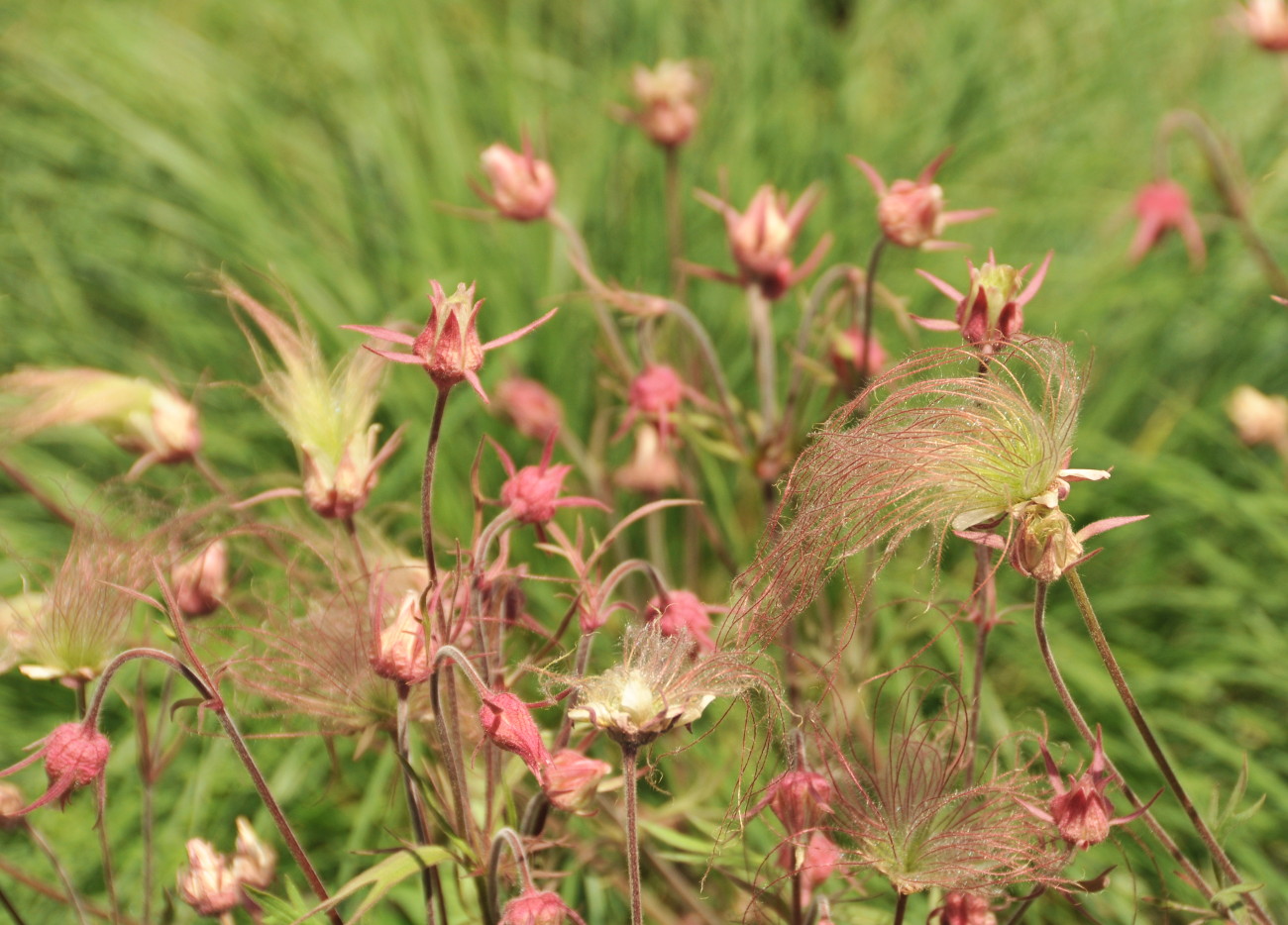 Prairie Smoke photo by HorsePunchKid/Flickr Creative Commons
5. Grow cut flowers
Wildflowers make wonderful cut flowers. For instance, Prairie Smoke blooms in spring, and is pretty in small spring flower arrangements. The seed heads that later form on this plant last for months.
Some other wildflowers for cut flowers include Lanceleaf Coreopsis, Prairie Dock and Purple Coneflower, which can last up to 10 days in vases. False Indigo has different shaped seed pods that dry beautifully for everlasting arrangements.
Want to learn more?
Wildflower Farm has a step-by-step seed selecting guide that can help you find wildflowers for your growing conditions.
Have you tried growing wildflowers? Which are your favorite to grow?