Jackets are one of those scary projects for a seamstress: They are quite difficult to fit, and there are many important steps along they way. But with a little know-how, you can master sewing a jacket that fits to perfection. Because once you try on that perfectly, beautiful piece, you'll remember that all the hard work was (and always is) worth it!
Here are the tips for fitting a jacket you need to know in order to achieve that smart, elegant and tailored look we are all looking for.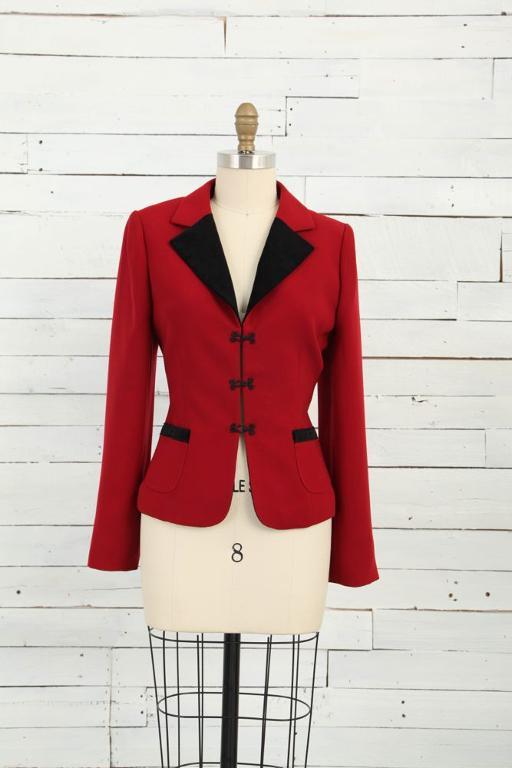 Beautiful fitted jacket by Craftsy instructor Angela Wolf
Tip #1: Choose the right pattern.
A great fitted jacket does not necessarily mean a tight one, it means a jacket that fits your body perfectly — whether it's a structured or a loose shape. But of course, the boxy shape is easier to achieve for a beginner than the tailored blazer one. Some things to keep in mind when looking for a pattern: What is your level? What do you feel confident doing? What techniques do you know, and which ones do you think might have to wait for later? There is no shame in starting with a perfectly fitted loose-shape jacket!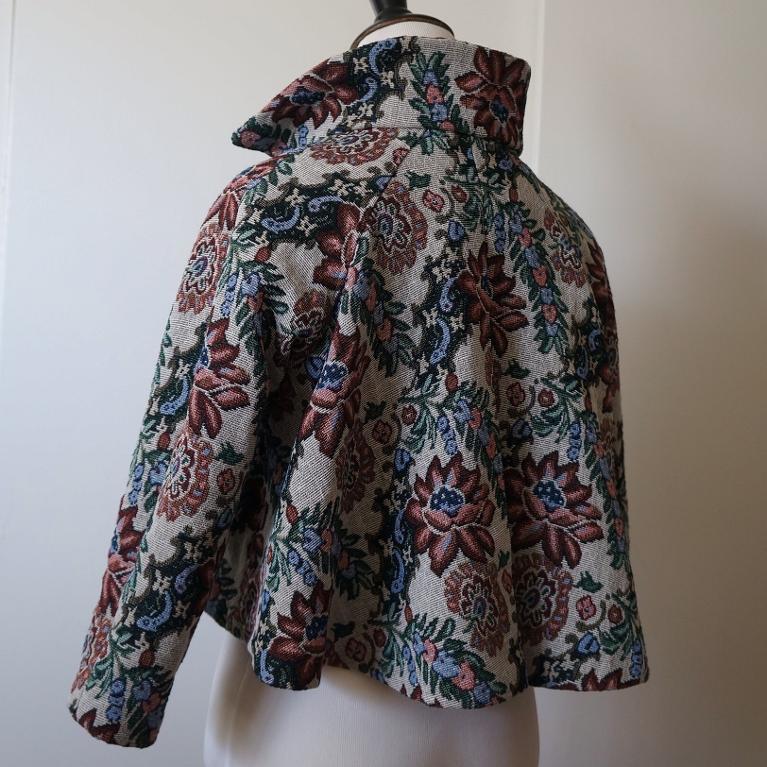 This short swing jacket by Craftsy member Fleurty looks amazing and would be a great beginner project.
Tip #2: Choose the fabric.
The fit of your jacket will also depend on the fabric you choose for your project.  A structured jacket with a fitted waist will call for fabrics such as wool crepe, wool blend, linen, gabardine… and these are not very forgiving with imperfect stitches.  On the other side, a boxy shape like a French jacket would look best in bouclé and tweed (more forgiving fabrics as the stitches just sink into them). Because these jackets are also often collarless, they can be a good way to start jacket sewing.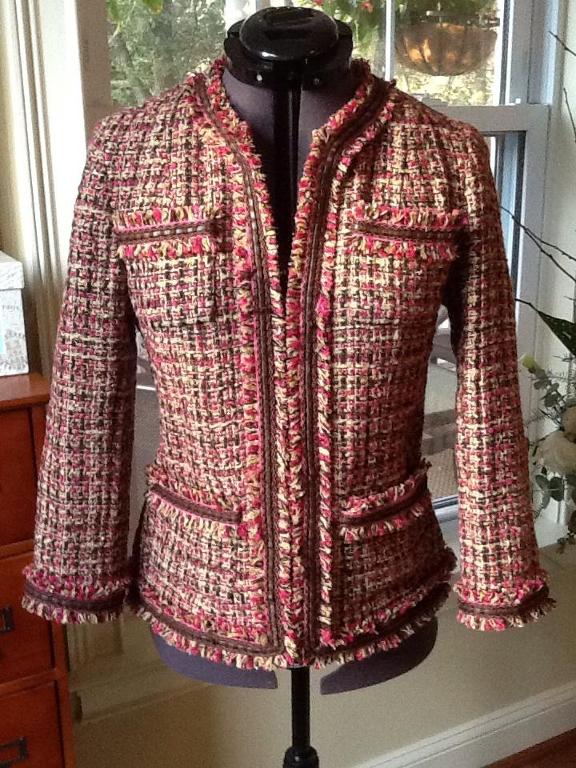 French jacket by Craftsy member Jstarr4250
Tip #3: Make a muslin.
At this stage, you've hear it so much this is not a tip anymore, but it's true. Making a muslin (or more than one) is really going to help you get the best possible fit. You don't have a lot of time on your hand? Don't make the entire jacket, just the main pieces: front, back and one sleeve. However, adding the collar and pocket to the muslin will definitely help you visualize the finished garment.
Make sure you mark all the changes to your muslin and then back to pattern for future reference.
Tip #4: Take extra care of the sleeves.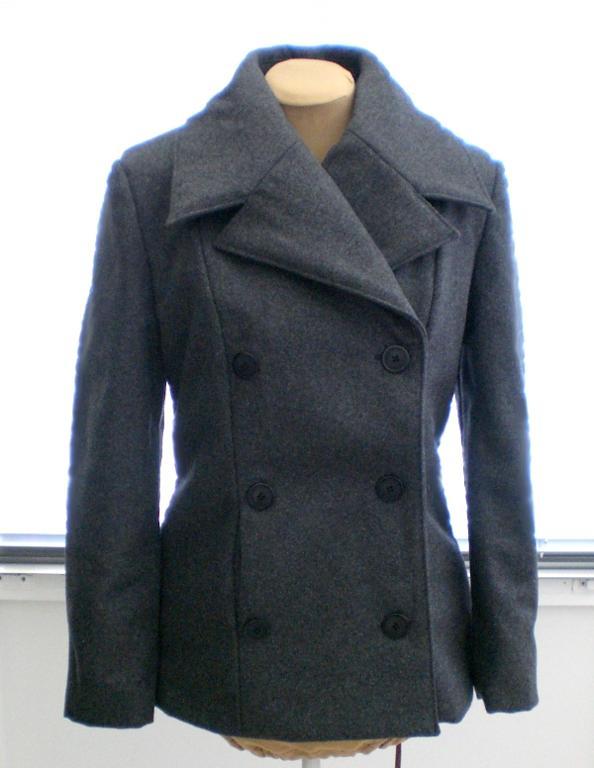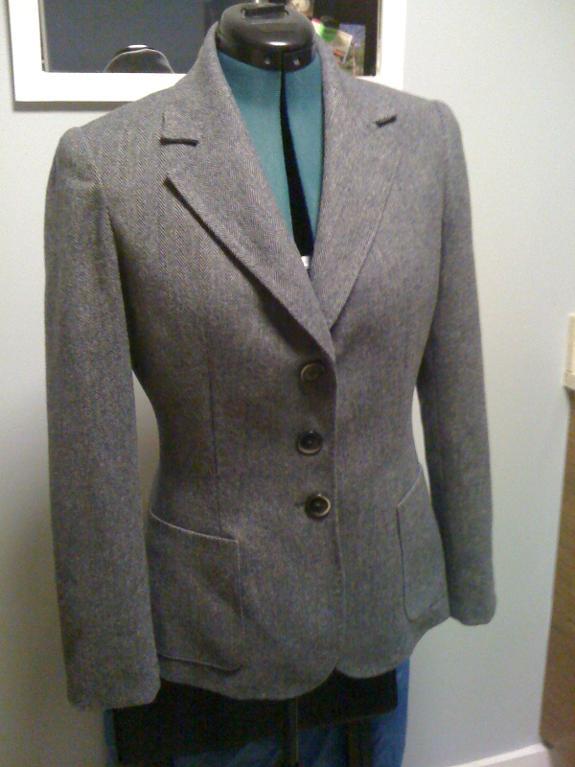 Dark grey wool jacket by Craftsy member stebo79 and tailored blazer by Craftsy member Luis Angel.
Sleeves and lapels can really make the difference between a good jacket and a great one. Make sure you use the right kind of interfacing for the lapel and collar (sew-on or fusible), take your time to mark the roll-line, baste and press carefully to set the roll line nicely. For the sleeves, try to choose a pattern with a two-piece sleeve, they are easier to fit and tend to have a better natural shape when worn. Take extra time to baste the sleeve cap into the armhole and make sure it's smooth. Use sleeve heads and shoulder pads if you want.
Tip #5: Great finishing
The details are important: Make sure you trim your seam allowances as you go to reduce bulk, use the appropriate lining or seam finish (Hong-Kong seams on an unlined jacket look amazing!), select the right kind of closures…bound buttonholes anyone?
Keep these tips in mind, and you'll be on your way to the lovely fitted jacket of your dreams!
The best way to master all these tips and a lot more? Check Pam Howard's online sewing class Jacket Fitting Techniques to learn great fitting skills and make a beautiful jacket.
Sign me up! >>
What's your best trick for sewing a perfectly fitted jacket? Share in the comments section!