If you've ever admired a designer handbag, you know that it's the small details that take a handbag from a mere accessory to a work of art. You can achieve the same attention to detail on a handbag you've made yourself, starting with choosing your handbag hardware.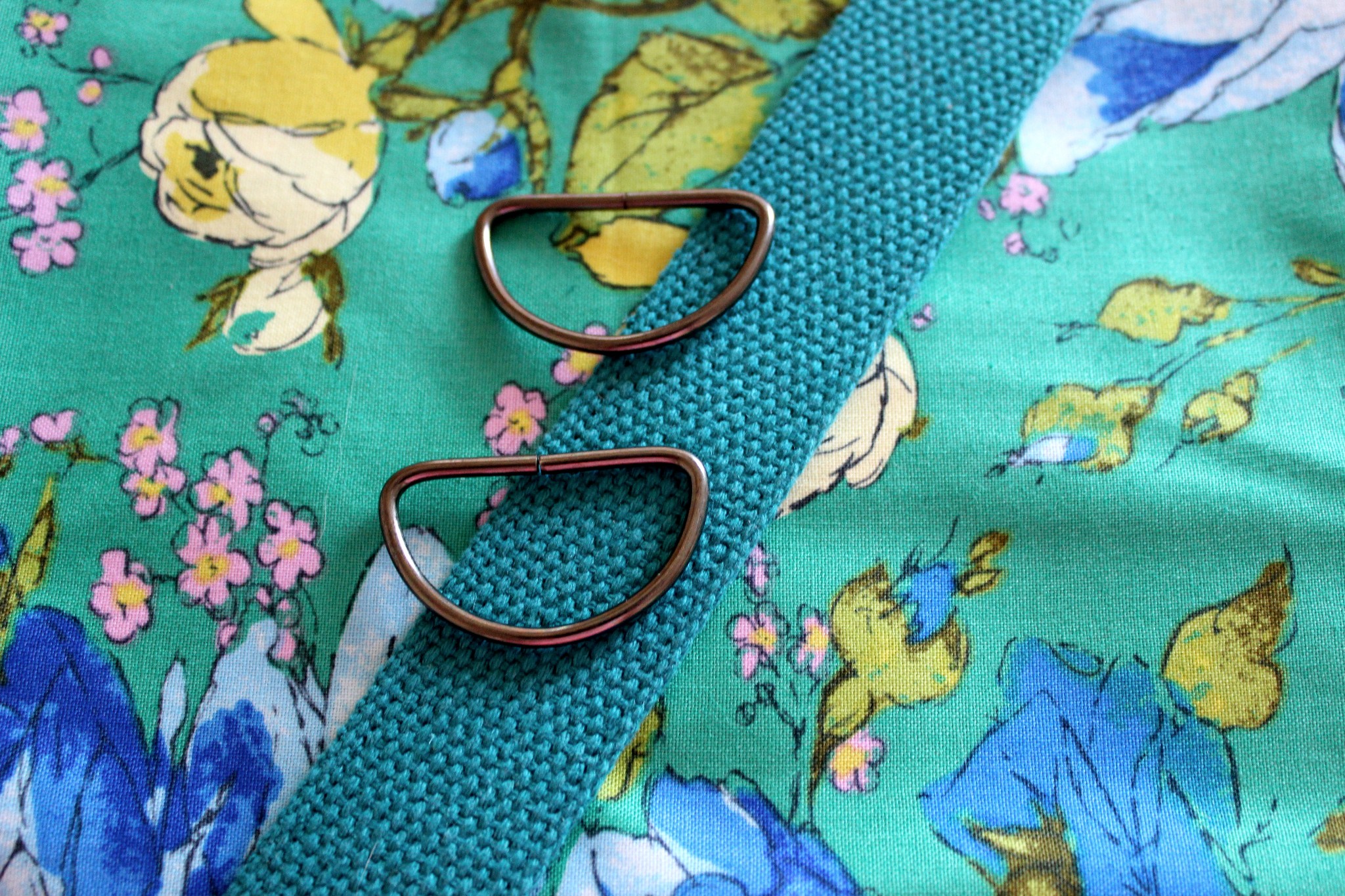 If you've never considered handbag hardware before, the options available might blow your mind. The most common types of handbag hardware are:
Buckles: These could be used for an adjustable strap or as a closure.
Buttons and snaps: Useful as closures.
Metal chain: Makes a great strap for a smaller handbag.
Purse feet: Tiny metal feet for the bottom of your handbag.
Rings: Rings come in a few different shapes and have a variety of uses — they can attach a strap to a bag or make a strap adjustable.
Snap hooks: These are a removable connector — useful if you want your handbag to double as a clutch.
Spikes and studs: Purely for decoration, spikes and/or studs can give your handbag a tough edge.
Straps and handles: There are plenty of options for premade straps and handles to add to your handbag. Bamboo handles and leather straps are popular options. You might need additional hardware to mount the strap or handle to your handbag.
Zippers: Used as a closure or for decoration.
Ready to begin the process of choosing handbag hardware? Here's my method:
Determine what type of hardware you will need for the functions or details you want the bag to have.
Do you want your bag to have an adjustable strap? Then you'll need a buckle or a slider and oval ring. Do you want your bag to have a zipper? Zipper pulls come in many different sizes and style. What about little metal feet to prevent your bag from getting completely filthy on the bottom. Make a list of all the hardware necessary to complete the bag, including sizing.
Begin sourcing.
If you live near a major city, there might be a brick and mortar store nearby specializing in handbag hardware. But most of us will need to place an order online. A couple of Web sites I've found with a good selection and no minimum order (remember, some Web sites might cater to handbag manufacturers vs. a home sewist) are: Buckle Guy, M & J Trimming and UMX. Click around and see what your options are based on the handbag hardware that you need and compare prices and shipping fees.
Finalize your finish options.
I think it's important to see what's available first before getting your heart set on a particular zipper pull in bronze when you're unable to find metal feet to match in the correct size.
When choosing handbag hardware finish, consider a couple of things: What looks best with the leather, fabric or vinyl the handbag is made of? And if you're making the bag to go with a particular outfit, how will everything look together? You might not want to add gold hardware to a handbag to go with a particular dress when you know you prefer to wear silver jewelry with it.
Place your order.
Don't forget to purchase any tools you might need to attach the hardware to your handbag.
Interested in creating your own handbag from start to finish? Design Your Own Handbag with Brett Bara and Making Leather Bags with Don Morin will walk you through the entire process.
Do you have any tips for choosing handbag hardware? Let me know in the comments!