Watercolor stitched with thread. That is a pretty accurate description of thread painting. Whether you stitch designs that have been digitized that way or do a little thread painting of your own, the effect is striking.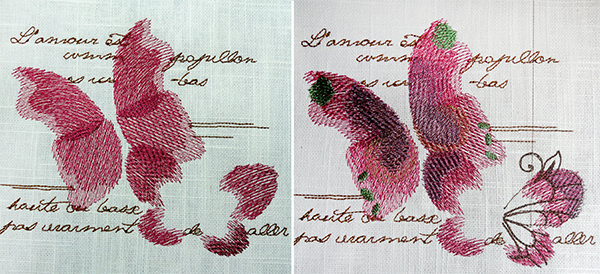 Photos via Debbie Henry
What is thread painting?
The thread painting technique is different from ordinary embroidery fill stitches in that the stitching is much less dense. Minimal layering is done, using just enough thread to subtly shade and color the design while leaving areas of background fabric showing through.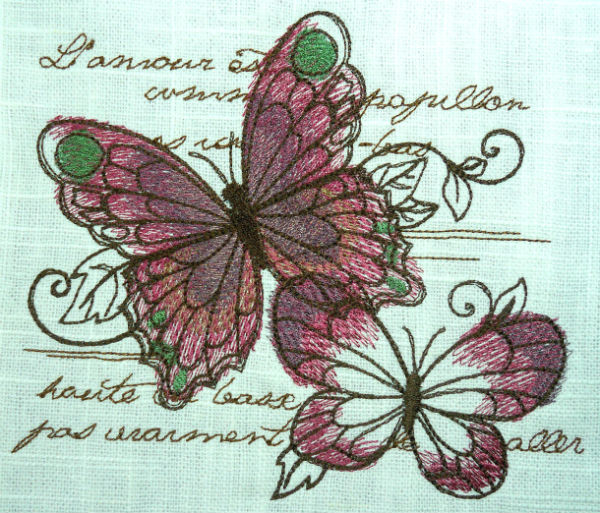 Eventually, the gentle progression in tonal variations finishes up with fine detailing.
Get the Parisian Butterflies design here.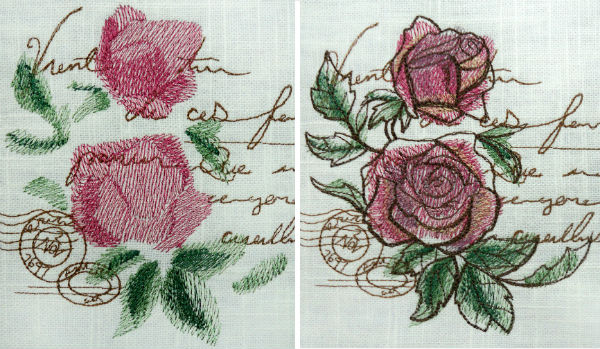 Details and shading can be subtle while emphasis can easily be accomplished just by changing stitching direction.
Get the Parisian Roses design here.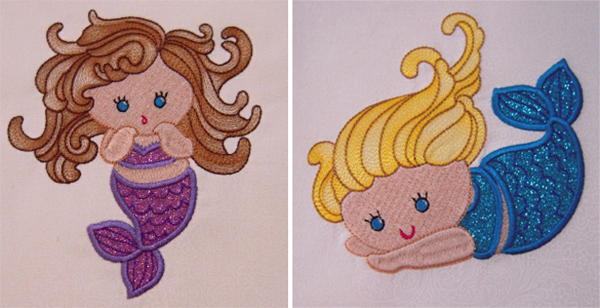 Images via Sew Inspired by Bonnie
These adorable mermaids provide good comparisons of fill stitching versus thread painting. Their faces are created with fill stitching and their hair is created with beautiful thread painting. Fill stitches are solid and primarily one-dimensional. On the other hand, linear thread painting adds both dimension and motion, a nice complement to the shimmering glitter vinyl.
Freehand thread painting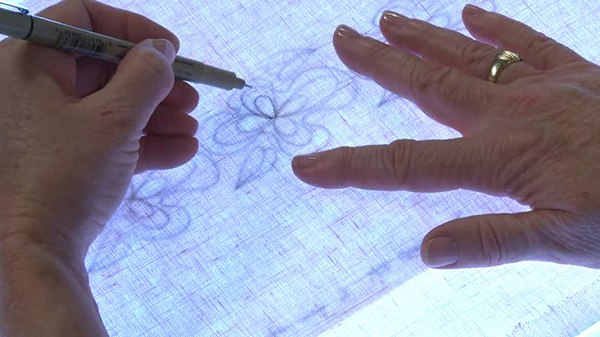 Photos via Craftsy class Free-Motion Machine Embroidery
In the Craftsy class Free-Motion Machine Embroidery with Terry White, Terry shows students how to set up their sewing machines, the proper needle to use, and what you need to know to successfully create hand-stitched embroidered looks. More tips and techniques can be gained by taking Terry's other Craftsy class, Machine Embroidery With Hand-Stitched Looks.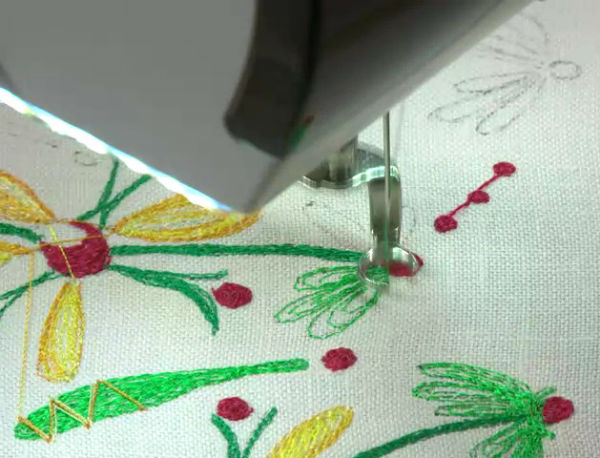 The basis of every freehand thread-painted embroidery design is the pattern. If you can not draw your own, try one of these.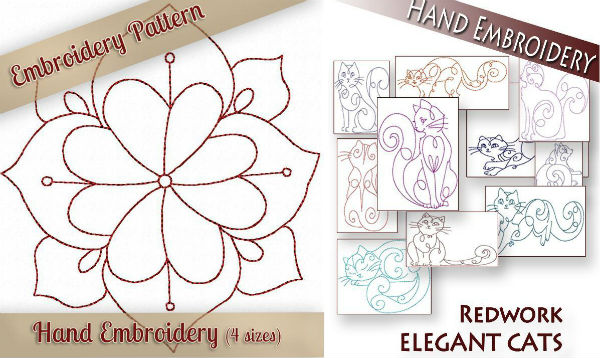 Images via Craftsy member StitchX Hand Embroidery
Even though these designs were created for hand embroidery, the pattern can be traced and used to try thread painting with your sewing or embroidery machine.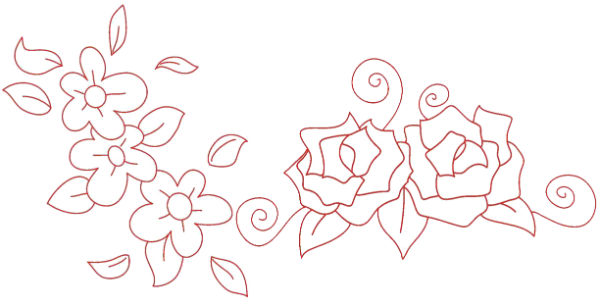 Images via Craftsy member StitchX Hand Embroidery
Practice on patterns with larger, open areas before advancing to smaller, tighter outlines.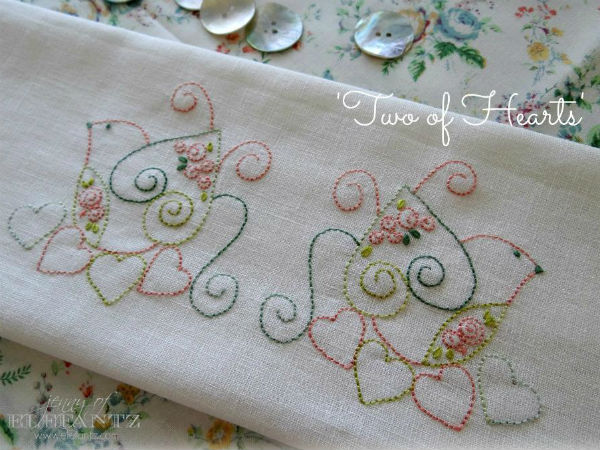 Photo via Jenny of Elefantz
Use pieces of the pattern as you desire. Here, you could leave the flowers in the wings and breast, or not.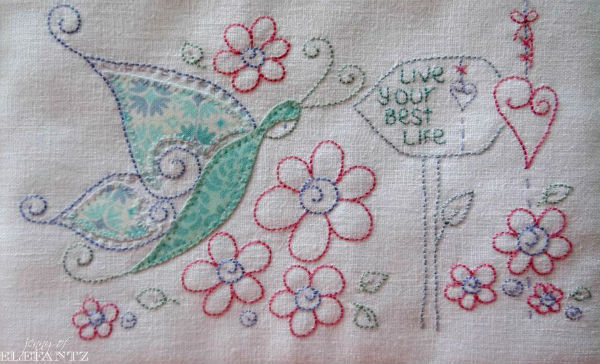 Photo via Jenny of Elefantz
Or, leave off the applique section of this butterfly and paint it with thread. Having extraordinary artwork is the key.