As any maker can attest, the power of crafting stretches far beyond the satisfaction of a finished project. Crafts help us concentrate so deeply that the minutes or hours drift by peacefully, only for us to stop and realize the progress we've made and the relaxation we feel.
Recently, studies have begun to uncover what makers already know from experience: That crafting can provide not just emotional benefits, but cognitive ones as well.
Research conducted by the Journal of Neuropsychiatry and Clinical Neurosciences has shown that practicing crafts can help reduce your risk of Mild Cognitive Impairment (MCI) by 30-50%. As we age, the importance of continuing to learn and challenge our minds is more important than ever.
Today, in the United States alone, there are five million people living with Alzheimer's disease, a type of dementia that causes problems with memory, thinking and behavior.
And, according to a literature review conducted by Occupational Therapy International, activities such as crafting, meditation and reading can reduce the risk of developing dementia.
For more information on Alzheimer's, take a look at these facts and figures provided by Alzheimer's Association, a nonprofit organization whose mission is to eliminate Alzheimer's through the advancement of research, as well as to provide and enhance care and support for all affected.
Along with supporting research, Alzheimer's Association offers support to individuals and families fighting Alzheimer's through classes, support groups and numerous resources including a professionally staffed 24/7 helpline.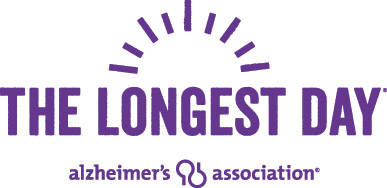 Wondering how you can help?
On June 21st, the summer solstice, Alzheimer's Association holds a fundraising event called The Longest Day, "where teams from around the world will come together to honor the strength, passion and endurance of those facing Alzheimer's with a day of activity."
Teams participating in The Longest Day choose an activity or combination of activities—quilting, gardening, walking or cooking are just a few examples—and divide the 16 hours of daylight into segments, so there is always a teammate taking part in the chosen activity.
The Longest Day is a spectacular way to support a cause that touches every community while doing something you love and building your skills. Learn more about getting involved and being part of The Longest Day event.
[box="shadow"]
Need crafting inspiration for The Longest Day?
Check out Bluprint's wonderful selection of FREE mini-classes, and create something amazing while you support a fantastic organization and a wonderful cause.
For more information on the health benefits of crafting, see our infographic on the different ways crafting keeps you healthy and watch our Better Lives With Crafting Webinar.
[/box]
How do you support the causes you care about?