From history to a perfect menu, here's everything you ever wanted to know about the picnic — al fresco dining at its best.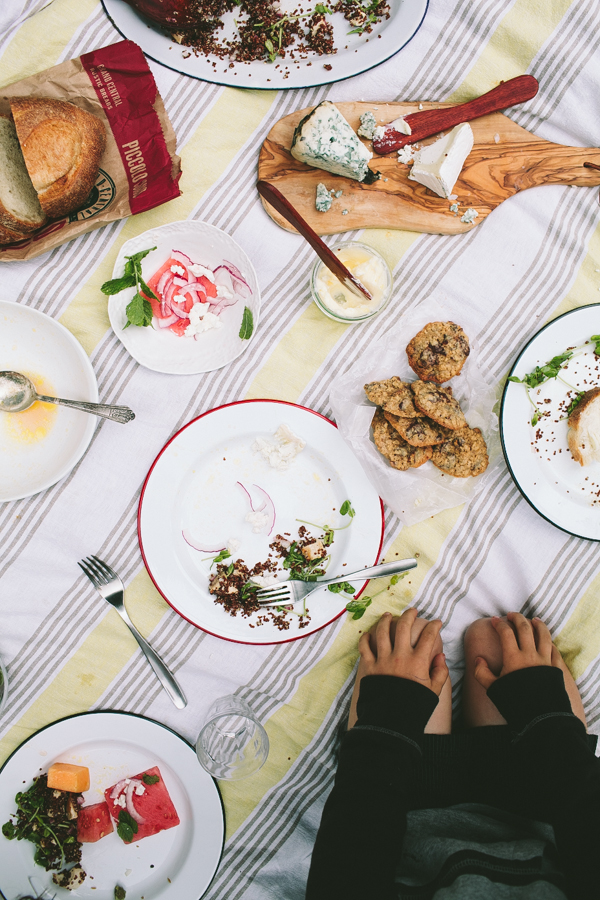 A simple picnic with fresh fruit, a few cheeses and cured meats, a quinoa salad and an oatmeal cookie. 
Recently I spent some time in Charlotte, North Carolina. Of course I ate my way through plate fulls of brisket and smoky pulled pork, I giggled every time I was called ma'am and I really got used to the doors always being held open for me wherever I went. What I didn't count on during my time in Charlotte was the history lesson I'd receive about an activity I love doing — picnicking.
History of the picnic
Our host, Carl Libonati is the etiquette guru employed by the Ballantyne Hotel in Charlotte. He sat us down to an elegant yet very simple picnic of a few cheeses, crackers, bread, fruit, cookies and tarts.
As he poured us a chilled white wine, light and crisp, he told us that the picnic was invented as a meal for the hunters who were out all day on the hunt and didn't want to return to the home for a proper meal. So rather than disrupt the day's hunt they took their afternoon meal outside. These first picnics were informal affairs serving a few pastries, ham and baked meats. It was a matter of convenience initially. That is, until the Victorian era began.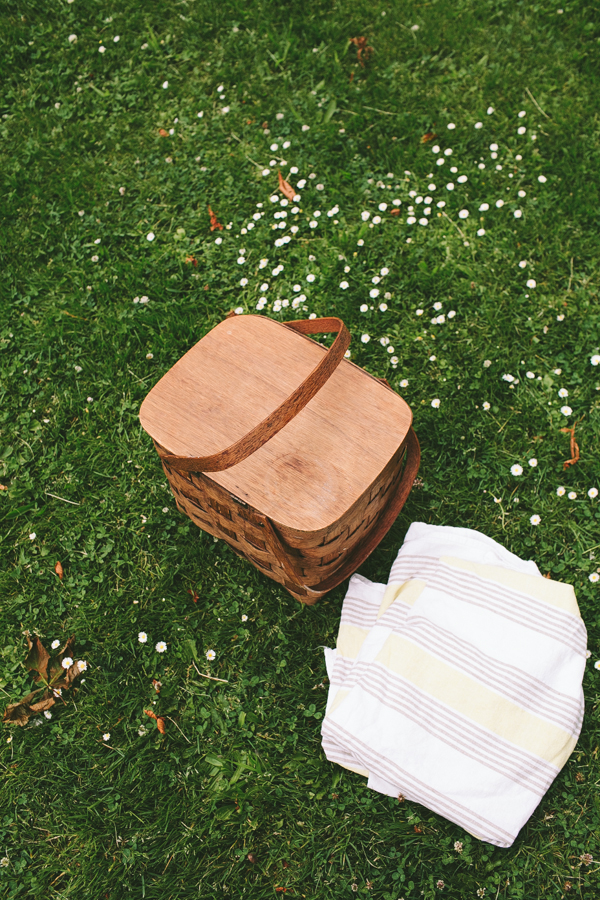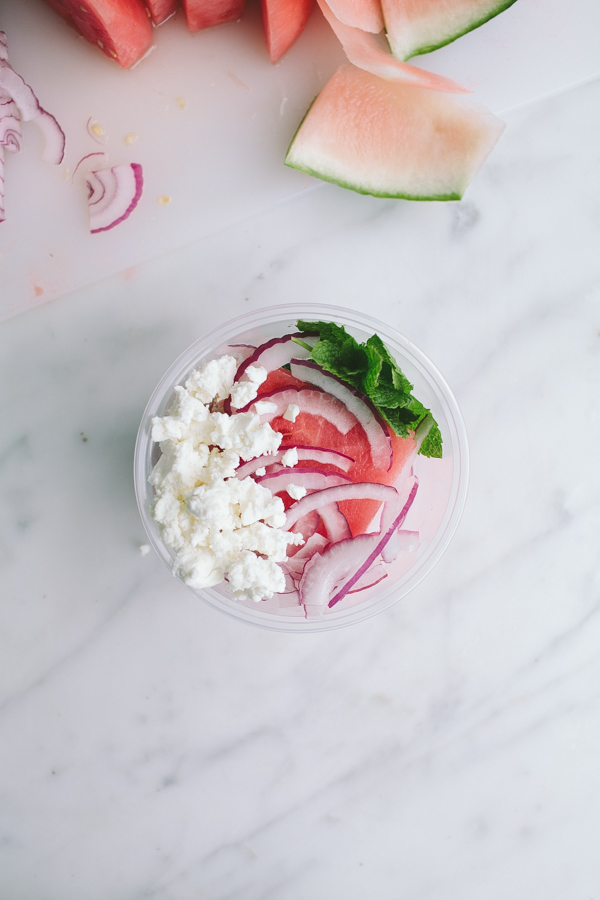 Here I've combined thin slices of watermelon, red onion, crumbled feta and fresh mint for a sweet and savory salad that is flavorful and refreshing.
Picnicking made its way into the works of Dickens, Austen and others who created elaborate affairs with their words to describe these outdoor meals. Painters in that era like Manet, Monet and Cezanne loved to capture the formal in an informal setting with their easels casually set up off to the side. At these picnics the men often wore like colored suits, ties and hats while the ladies wore layers and layers of gingham and crinoline along with frilly umbrellas in an attempt to stay cool. They drink sweet tea, ate pates, cured meats and fresh fruit.
The word picnic has French origins. Pique nique may have more to do with the idea of what we now call potlucks than our idea of a picnic. It originally referred to an indoor meal in which all of the guests contributed to the meal. But there is some thought that the word originates from the verb piquer which means to "pick" or "peck" and thus refers to what Mr. Libonati taught us about the idea of the picnic which is "a little bit of this, a little bit of that." Meaning that the picnic really isn't meant to be a full meal just little tastes of several things. A hearty snack enjoyed in a beautiful setting.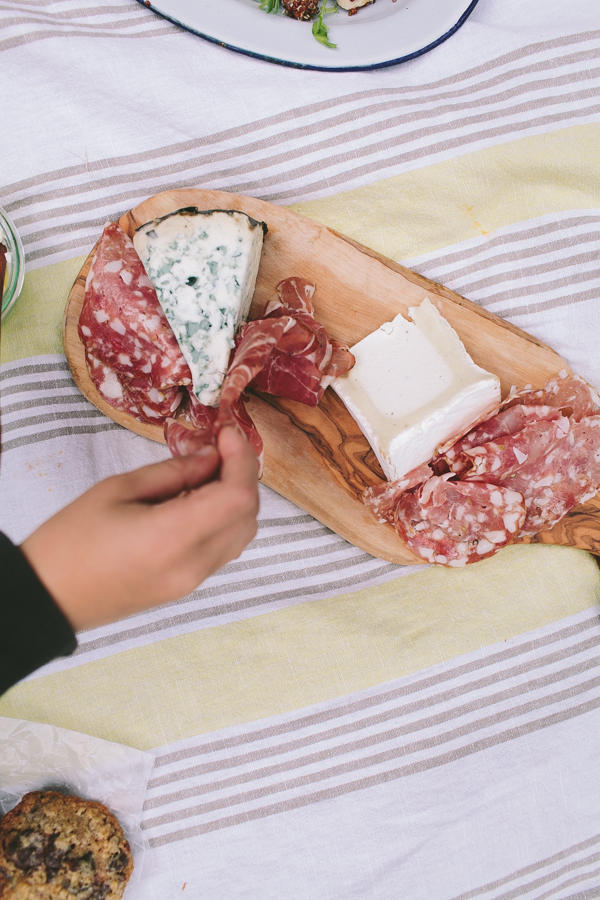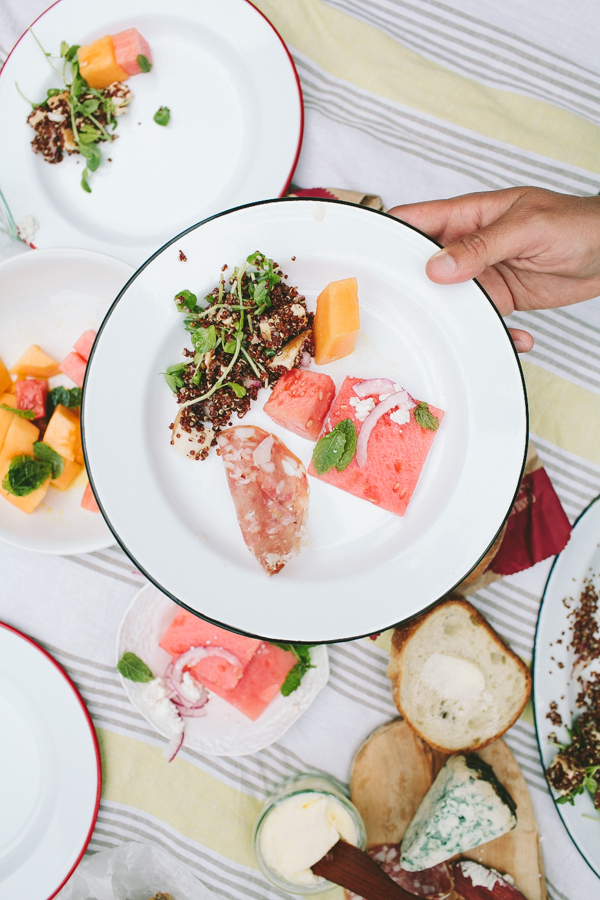 As much as I found the history of the picnic fascinating it was the idea behind the etiquette of it all that really inspired and this goes beyond the picnic. Whenever you are an invited guest or host one must "always think to add." And I don't just mean what you bring to the picnic in terms of cheeses or meats but how you make those who you are with feel.
"The main idea of etiquette is to make the other person feel wonderful," Carl says. I can think of no better way to make someone feel wonderful than to prepare for them a picnic to be enjoyed in the sun under the cool respite of the trees.
Perfect picnic food: a menu for your ideal picnic
Check out the links below to craft your own lovely summer picnic:
Raspberry lemonade
Quinoa salad with sugar snap peas
Arugula, watermelon and feta salad
Rustic artisan bread
Oven-fried picnic chicken
Oatmeal pecan cookies
What's your favorite picnic dish?