We've found that it happens, and there's really no way around it: You buy quilting fabric that you love, and five years down the road you look at that same fabric and think "Hmm, what will I ever do with that?" Of course, you can't just throw it away, that would be like tossing out good food! But you don't really want to hang on to that piece of fabric either, because you need to make more room for new fabric. Sound familiar?
The good news is, it's possible to donate quilt tops, partially finished projects, single quilt blocks, partially used spools of thread, small pieces of batting and more to amazing groups, charities and organizations.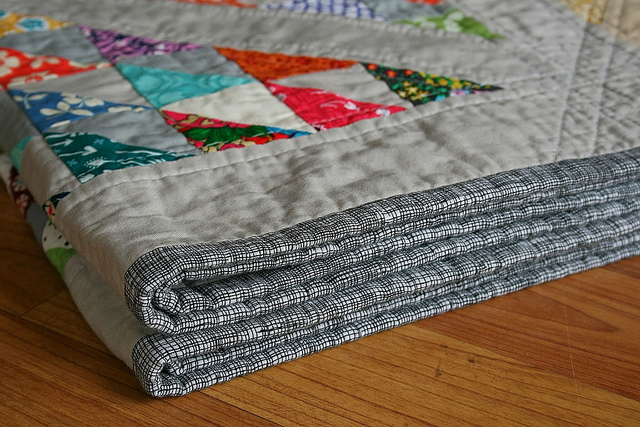 Finished do. Good Stitches quilt by Flickr member TipToeTango
Let's dive into some wonderful ways we have found to give fabric a new home.
To begin, if you have taken the time to weed out your fabric stash and quilting supplies, you no doubt have a large collection of items to donate. There are so many places to donate these items where they will be well used, but you'll need to look around your area for the exact resources.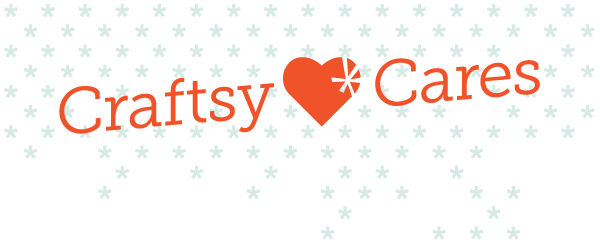 The best places to start searching are the Internet and your local quilt store.
For example, check out the Bluprint Cares program, where you'll find many ongoing projects you can support. Nationally-recognized groups, such as Project Linus and Quilts for Kids, are excellent options, too. Chapters for these and other groups can be found on their Web sites. Simply enter the search terms "donate quilting supplies (enter your state's name here)" and you'll be amazed with the results that appear. It is important to sort through the results for the most relevant ones to you, but you are bound to come away with some places to contact for your donation.
Your local quilt store can be a wealth of information.
Employees at quilt stores may know of groups that create charity quilts. They can direct you to local quilt guilds (if you aren't involved in one already) that will accept donations. If you need help in finding a guild visit www.quiltguilds.com for a listing in your state. Quilt store employees may also know of local individuals who are trying to make a difference or establish a group dedicated to quilting for charity. All of these groups will be more than willing to accept your donations.
[box type="shadow"]Use our quilt shop map to locate a local, independent quilt shop near you.[/box]
Finally, other groups exist and we encourage you to get creative about where you look to send your donated quilting items.
Churches, schools (contact home economics teachers directly), hospices, county extension offices, 4-H clubs, military and civil service organizations, etc. Keep in mind that groups make quilts to donate to police and fire departments for the victims that they serve, while other groups make quilts for injured law enforcement, soldiers and beyond. Make sure to look for all of the options in your area.
Whether you choose to donate your quilting supplies and/or your time, there are many useful and valid organizations to become involved with. Your supplies will find a worthwhile cause, and you will feel great about doing something good for someone else, with a skill that you love using.
[box type="shadow"]See also our post on quilting for charity for a list of charitable quilting groups to join.
You might also enjoy learning how you can make a huggable monster to love for a child in need this holiday season.[/box]
How do you like to donate your quilting supplies and time?