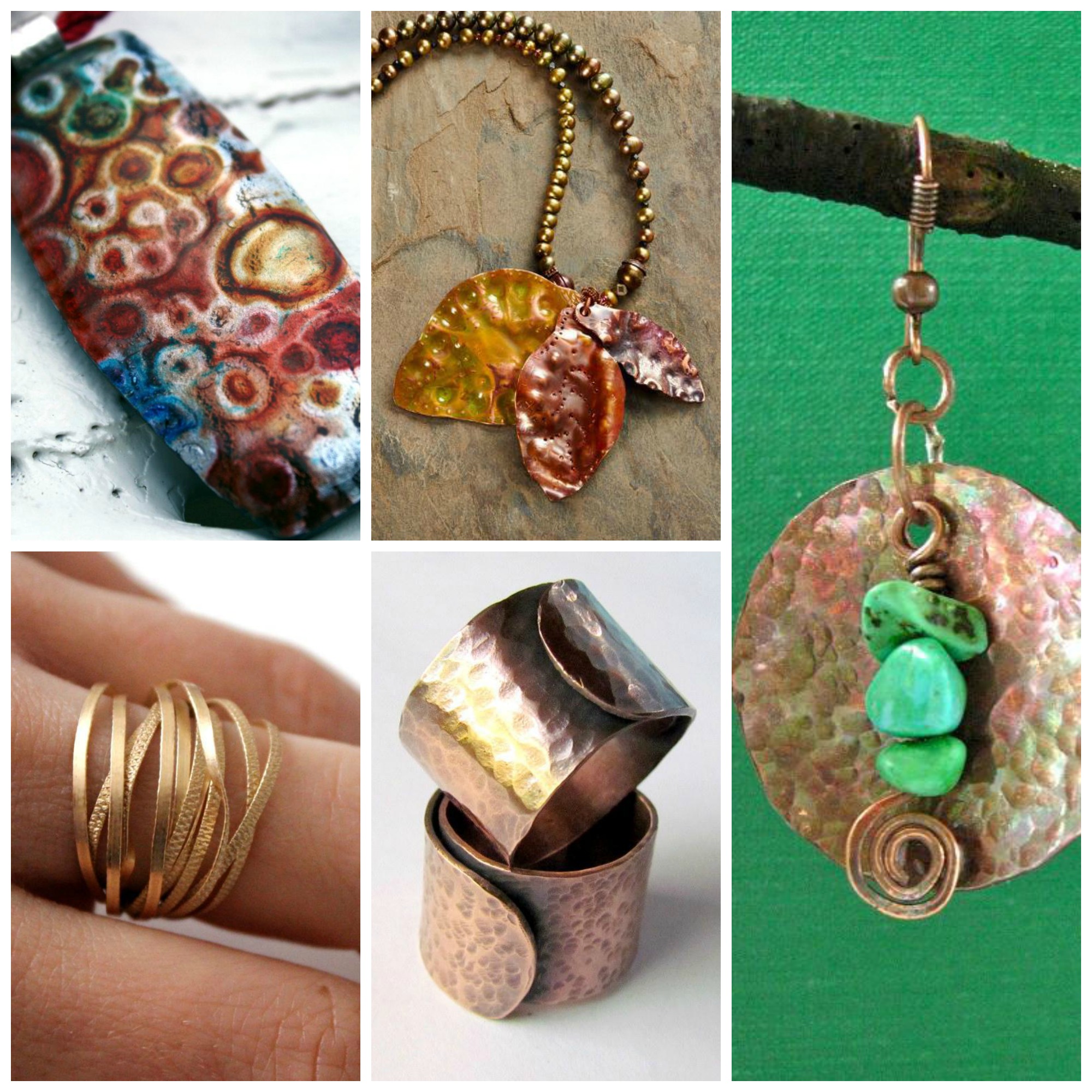 Have you ever finished a piece of jewelry, only to realize that something is missing? Sometimes it's an extra bead here or a wrapped wire there. But other times the solution is as simple as adding a bit of texture to the jewelry.
There are plenty of techniques you can play with when adding texture, from hammering to etching and stamping. It's really fun to grab some scrap metal and test out different textures you can use for your next project.
Need some inspiration? These textured jewelry projects will give you a couple of ideas.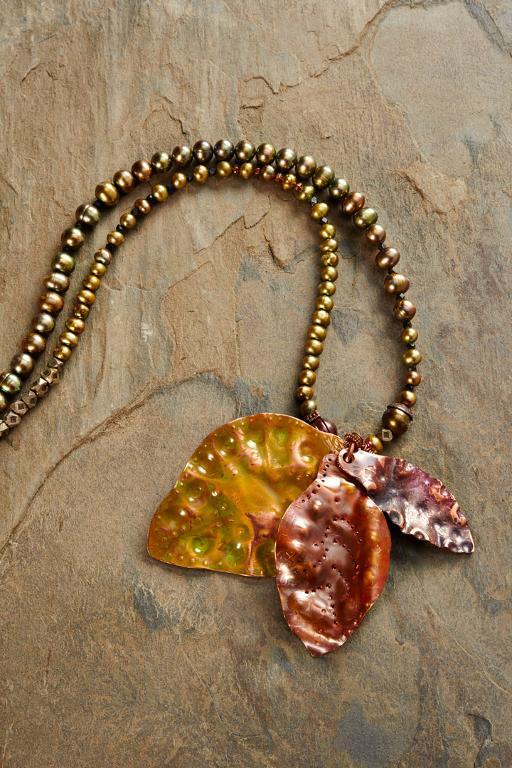 Photo via Craftsy instructor Kate Richbourg
Shaped Jewelry
There are a couple of things going on here to make the texture of these charms, including adding a bit of dimension. You can learn this and many other texture techniques in designer and Craftsy instructor Kate Richbourg's class, The Metalsmith's Toolbox.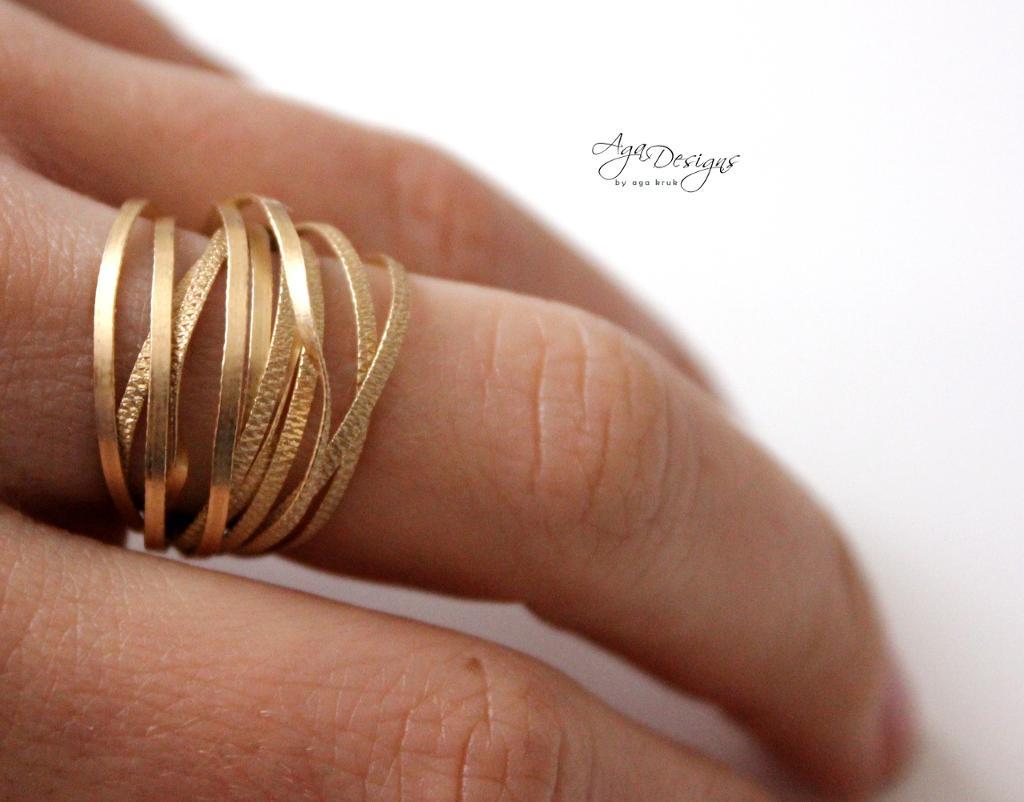 Photo via Craftsy member AgaDesigns
Texture Wire Ring
If you're already familiar with wire wrapping, you'll breeze right through this simple ring. Not a pro at wire wrapping? The tutorial comes with plenty of photos to walk you through it. You could use the same technique to create a larger circle that you can slip on as a bracelet.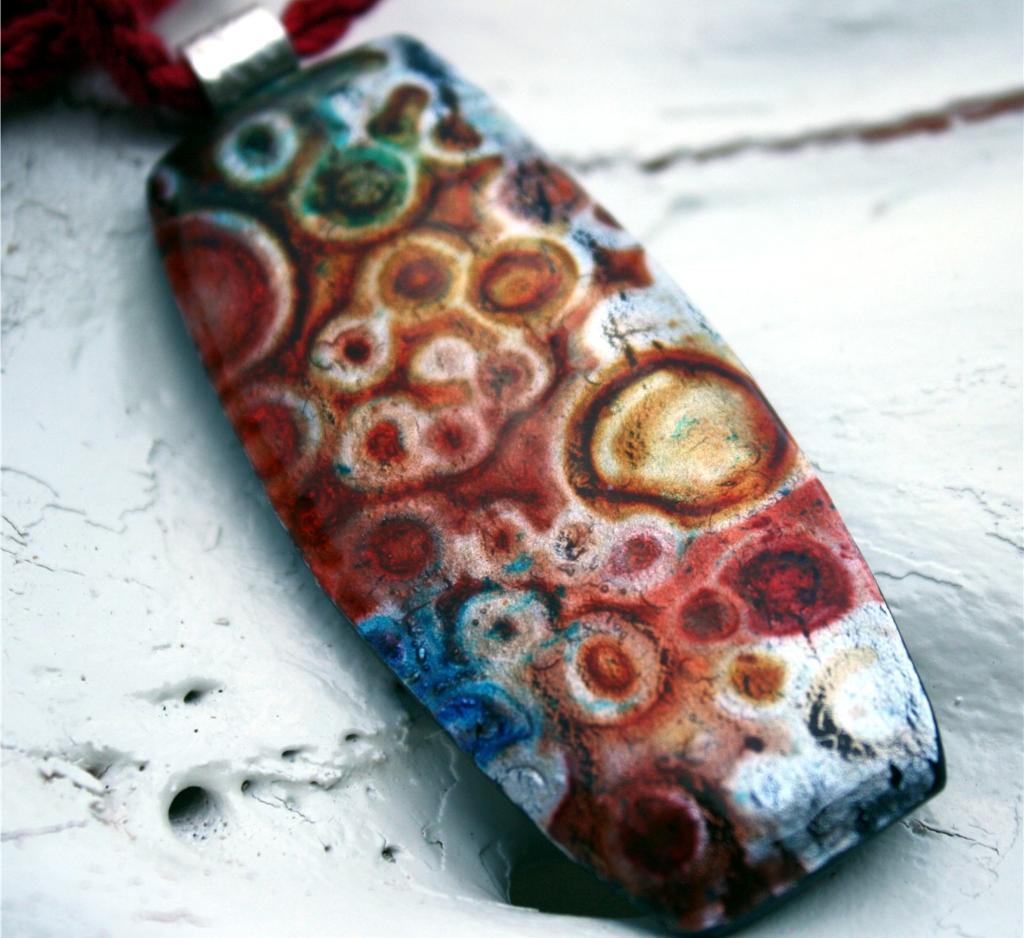 Photo via Craftsy member Christina U
Using Acrylic & Inks With Polymer Clay
Have you ever used a texture sheet? It's one of the easiest ways to add texture, and this tutorial will show you how to use one with polymer clay. You'll also learn how to apply acrylics and inks to give the piece more color.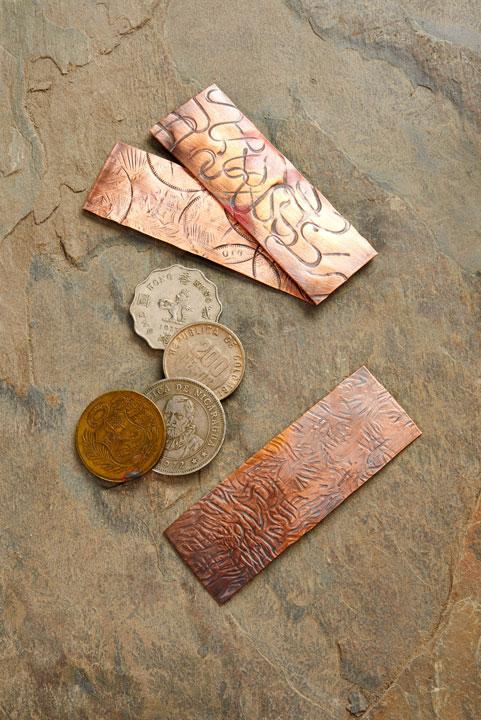 Photo via Craftsy instructor Kate Richbourg
Texture Tools
Here's another peek into Kate Richbourg's The Metalsmith's Toolbox class. You don't have to go out and buy special texture sheets just to create texture on your jewelry. In her class, Kate shows you how to add texture using everyday household objects, like the coins seen in this photo.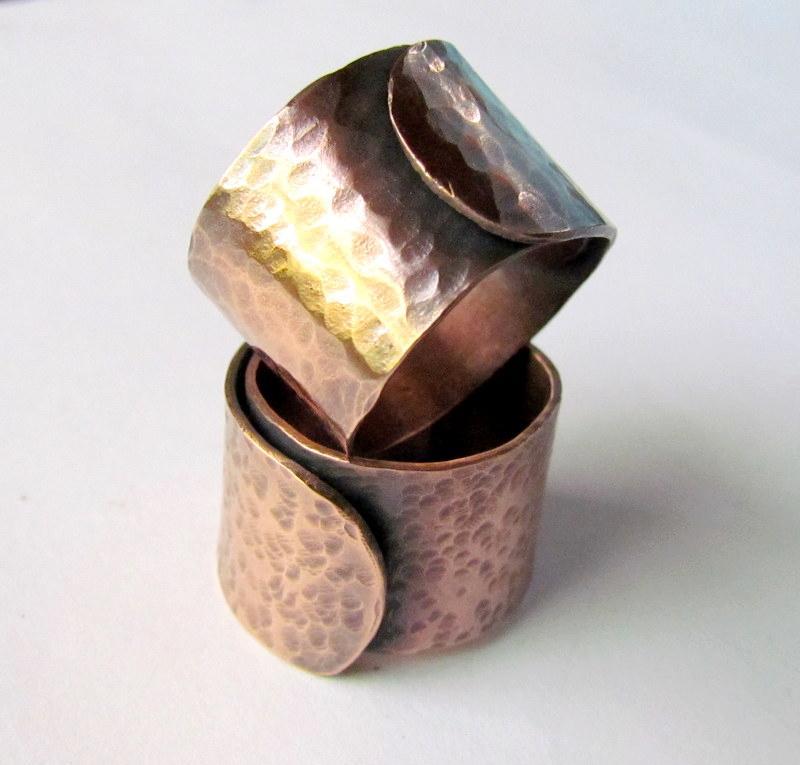 Photo via Craftsy member Maro
Hammered Copper Ring
Adding texture doesn't have to be crazy complicated. Simple textures give this ring a rustic texture, according to designer and creator Maro. This type of texture could be applied to anything from rings to cuffs, pendants and earrings.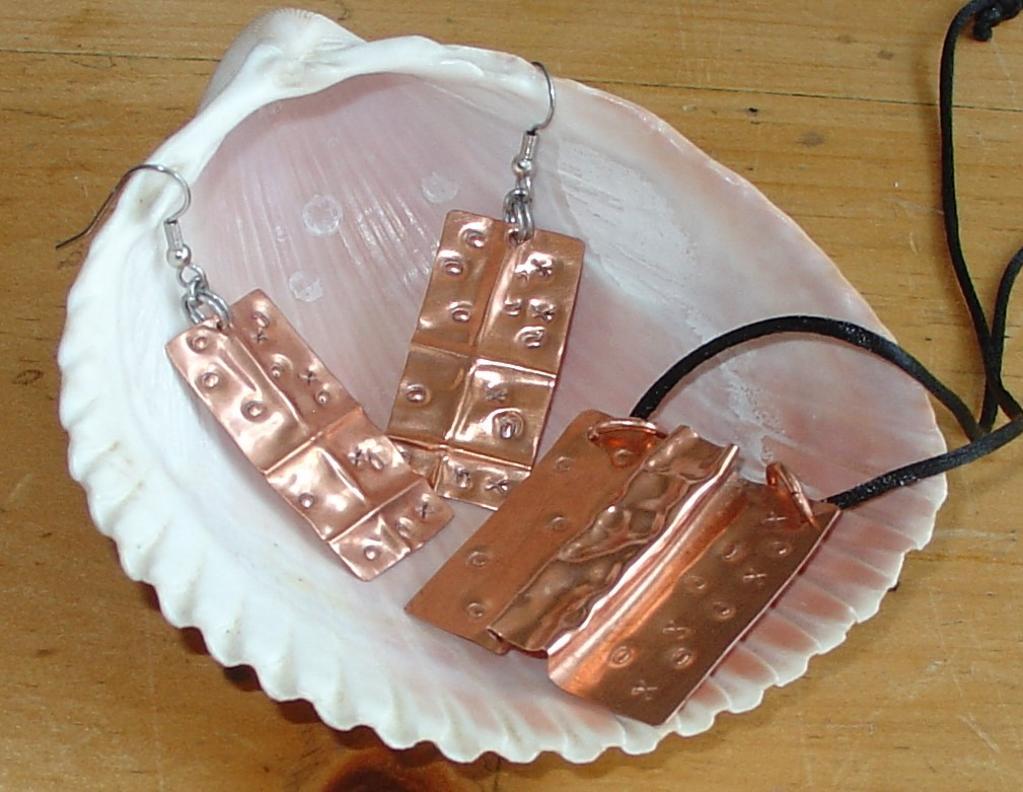 Photo via Craftsy member sros862353
Air Chased T Fold & Line Folding Metal
Use a chasing hammer, dapping tools, and a few other simple supplies to create the unique textures on this pendant and earrings. You can cut your copper sheet to whatever size you choose for a bolder or more minimal piece.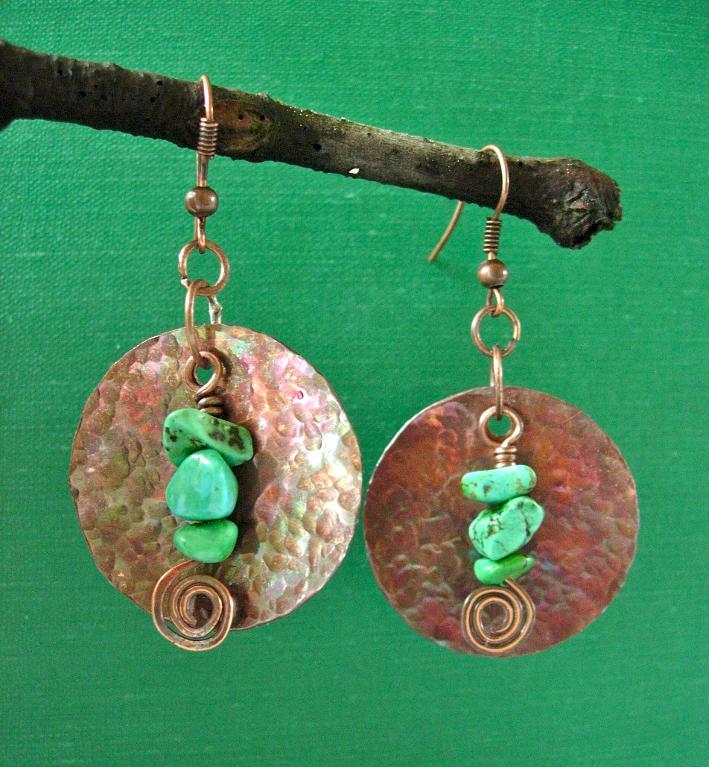 Photo via Craftsy member jhammerberg
Hand-Hammered Copper Earrings
Sure, you could create earrings with plain copper circles behind them, but adding texture to the copper adds that little something extra. We love the mixture of copper and turquoise, and this same technique could be used to create a matching pendant too!
Interested in creating texture with a hammer? Check out our overview on Making Hammered Silver Jewelry to find out the tools and techniques.
What's your favorite way to add texture to your jewelry?