Is simple hand stitching just not cutting it anymore? Enhance your embroidery with our latest FREE decorative stitching eGuide, Adding Dimension to Your Hand Embroidery, created exclusively for Bluprint by renowned expert Mary Corbet.
Get tips for creating pieces that inspire and gain confidence to experiment with your own textured embroidery with this free, downloadable PDF eGuide!
Download your FREE eGuide now! >>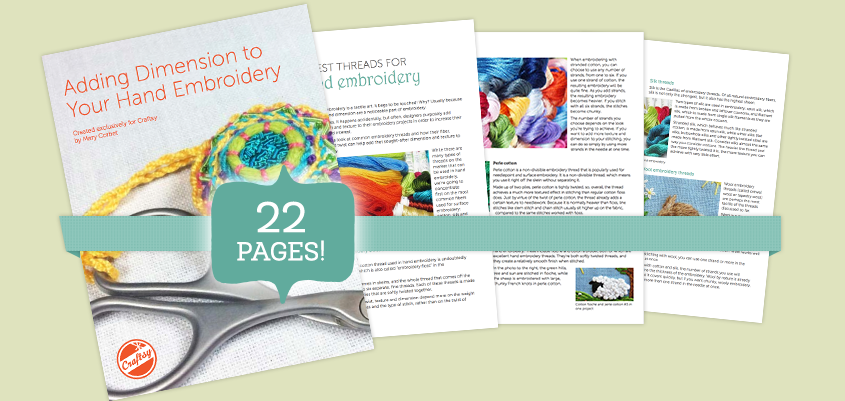 What's in an eGuide?
Bluprint eGuides are FREE PDFs you can download or print for on-the-go use! Each eGuide includes a carefully curated collection of tips, tutorials and more, so you can easily take your skills to the next level. Why not try one? It's 100-percent free!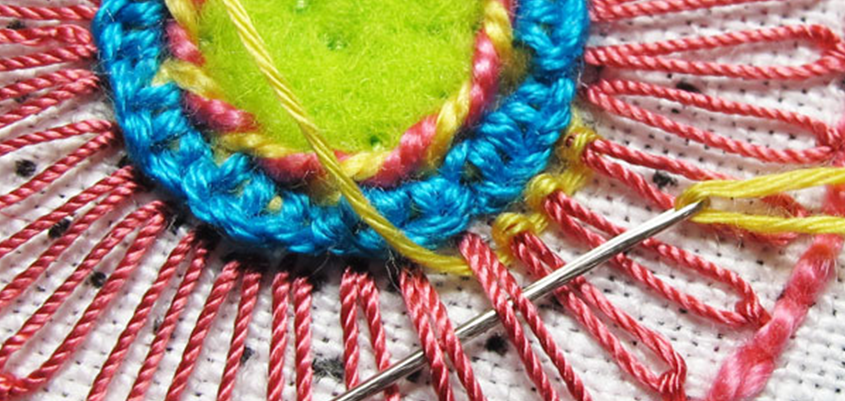 What's inside?
From the start, embroidery expert Mary Corbet shares her advice for choosing the best thread for the job, and teaches how to combine stunning stitches that show off your skills and creativity!
Included:
Thread-picking advice and ideas
Tips for using beads and ribbon for embroidery texture and dimension
Tutorial for making an embellished scissor fob
Instructions for combining creative stitches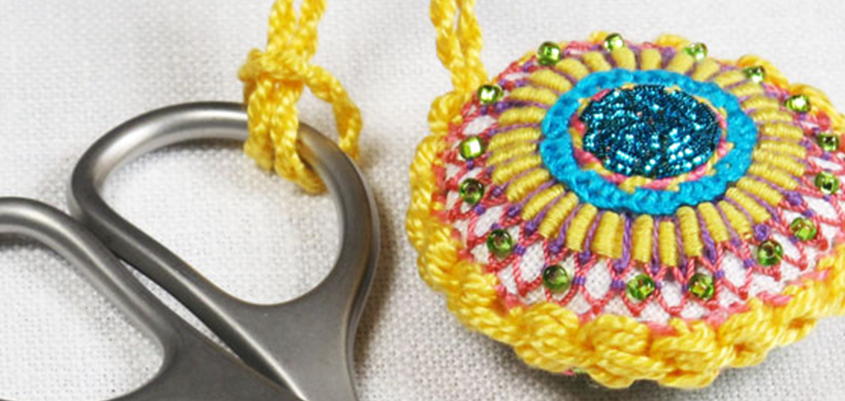 There's more!
By downloading the Adding Dimension to Your Hand Embroidery eGuide, you'll unlock a special discount off your next decorative stitching class on Bluprint!
Share this deal with your friends and compare your creative results!