The rustic look is a popular trend in cake decorating that has just gotten more and more popular every year! When it comes to wedding cakes alone, we've been inundated with couples wanting a beautiful design with lots of rustic charm added to it's tiers. We also love any way of adding gorgeous texture to an already delicious cake, so a rustic-inspired icing is a creative buttercream technique that adds a romantic yet carefree feel!
Read on to discover how to decorating using this wonderfully sweet textured buttercream technique, perfect for your next cake design!
All photos via Juniper Cakery
Materials needed
Crumb-coated cake (chilled and ready to cover)
Fresh buttercream
Tapered palette knife (or you can use non-taped for wider lines)
Larger non-tapered palette knife
Scraper
Turntable
Cake board
Medium size bowl
Step 1:
Get your crumb coated cake ready by placing it on your covered cake board or cake stand and then placing it onto a good sturdy turntable.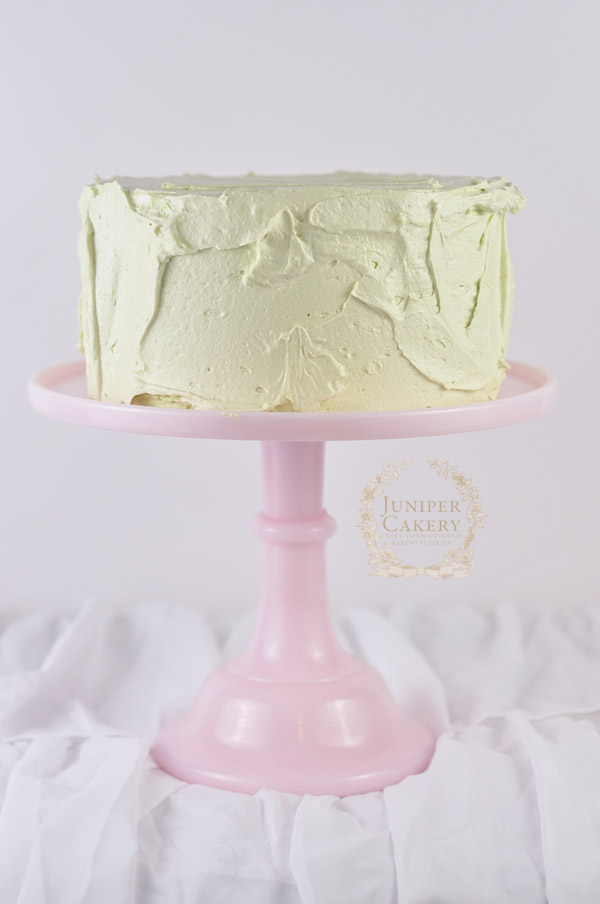 Step 2:
With your large non-tapered palette knife take generous sized portions of buttercream and roughly smooth each dollop up the sides of your cake. Cover the top of your cake with lots of buttercream too.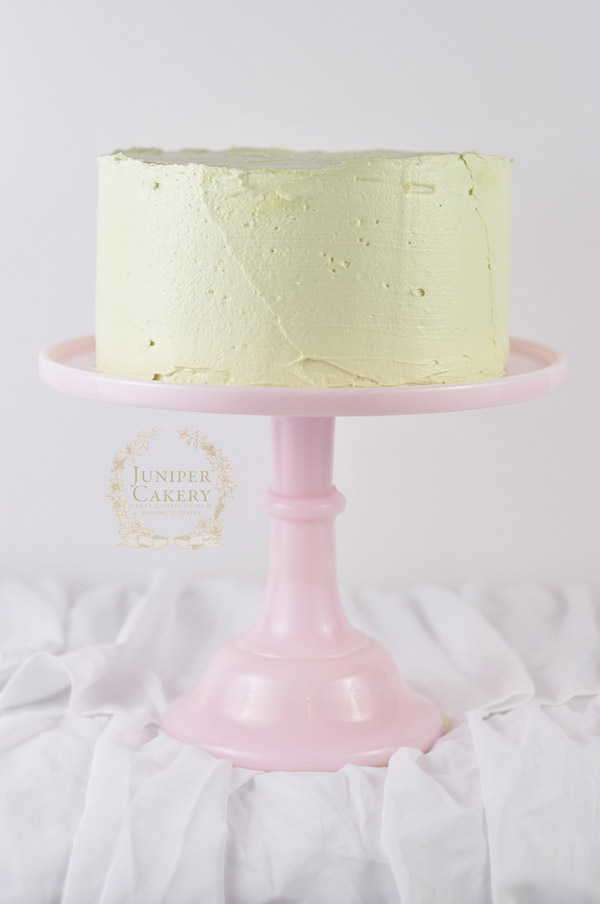 Step 3:
Using your scraper and by turning your turntable smooth around the sizes of your cake. Be sure not to remove too much buttercream or you'll be left with thinner patches where the cake underneath will show through! You'll also find that with each turn you'll have excess buttercream on your scraper; simply scrape the extra off onto the side of a bowl. Don't worry about imperfections by the way!
Step 4:
To smooth the top of your cake carefully and lightly drag your scraper from one side to the next until you're happy with the result! You can tidy the edges up further by turning and smoothing with your scraper once again.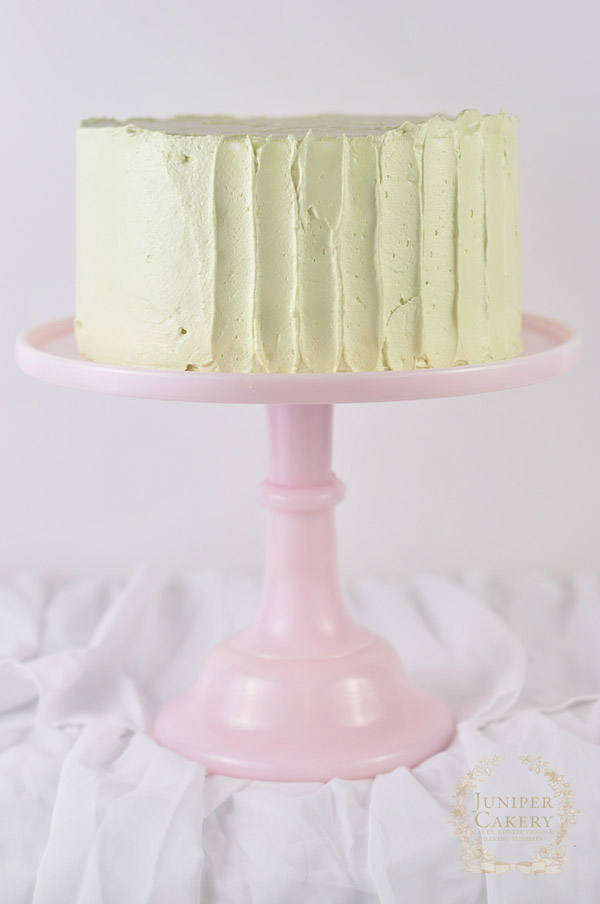 Step 5:
Once you've covered your cake with a thicker and smoother layer of buttercream your ready to indent a lovely and rustic striped look! To do this hold your palette knife (tapered for thinner lines and non-tapered for thicker widths) parallel to the cake at the base and carefully drag the knife upwards to the top. Repeat this step all around the cake!
(To create horizontal stripes hold your palette knife parallel horizontally against the cake beginning at the base. Turn the turntable around holding the knife level to keep a consistent indentation. Move the palette knife up after each turn to begin a new textured stripe!)
Step 6:
Once you've create the striped texture around the sides of your cake you'll most likely need to tidy up the top of the cake again. Simply use the scraper tool to remove any excess buttercream!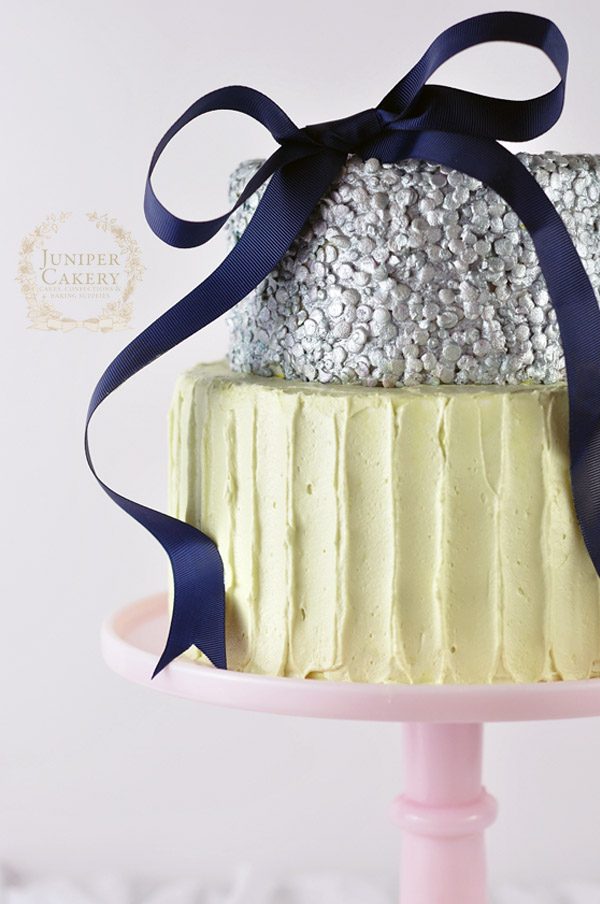 This technique is fantastic for more playful wedding tiers, casual birthday cakes or even for rustic buttercreamed mini-cakes! Some fabulous ideas would be to play with different colored buttercreams, change the direction of your stripes, pair different textured buttercream tiers together or by airbrushing with metallic silver or gold airbrush color for a wonderfully luxurious look!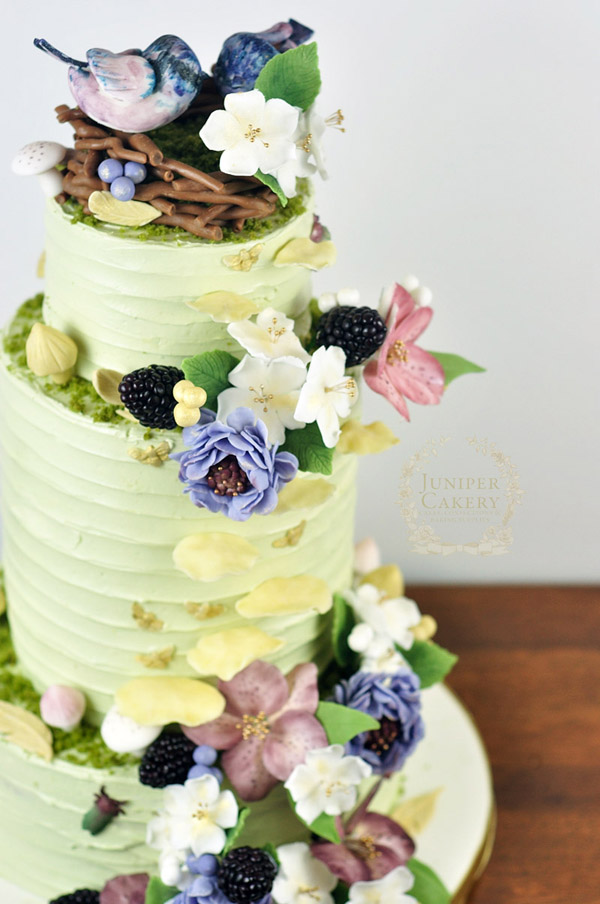 Want to learn some more fabulous buttercream techniques for more gorgeous cake designs?
Sign up for Valeri Valeriano and Christina Ong's class Innovative Buttercream Cakes! You'll discover three innovative buttercream decorating techniques, as you make dreamy cake designs that are sure to have your clients coming back for seconds.
How do you like to buttercream your cakes?