You don't have to be in an exclusive club to be a test knitter. In fact, test knitting is open to knitters of all levels! Keep reading to find out the details of test knitting, tips for test knitting and how you can get more info on becoming a test knitter for your favorite designers.
What is test knitting?
Most designers include test knitting in their design process before a pattern is released. Test knitters knit the project, looking for anything inaccurate or confusing to make sure the final pattern is clear and accurate. They help the designer catch confusing spots or huge mistakes so that the pattern is in great shape for its release into the world.
The test knitting process is different depending on the designer. Some designers simply ask that you give feedback and post a photo of the project. Others may ask you to fill out a brief questionnaire.
Larger companies and designers have the resources to provide yarn and sometimes even payment to test knitters. However, smaller designers are not always able to provide payment and usually ask test knitters to provide their own yarn.
Test knitting is a great way to support your favorite independent designer, plus you're getting one of their amazing patterns for free! Some designers find other ways to show their appreciation to test knitters, like sending them additional free patterns of their choice.
Top tips for test knitting
1. Know the requirements
Designers build test knitting schedules around release dates for new designs, so be sure you're able to meet the expected deadline before you sign up.
You should also be aware of payments, if there are any, and whether you'll be responsible for providing yarn.
2. Be honest about your experience
Test knitting is open to all skill levels, so don't be afraid to admit if you're just a beginner. Being honest about your skill level will help designers match the test knit to their needs — and it will ensure you don't get into a stressful situation!
3. Be flexible
Most test knitting patterns are not in final draft form, so it's definitely not formatted perfectly. Be prepared to deal with a pattern that might not look like your usual patterns.
4. Get gauge
You may not worry about gauge in every single project, but it's especially important when you're test knitting. Don't ignore the gauge just because you're knitting a toy or a scarf. Designers want to know if the gauge they specified works, and as a test knitter you're the person who can tell them that. (Read more about measuring gauge here.)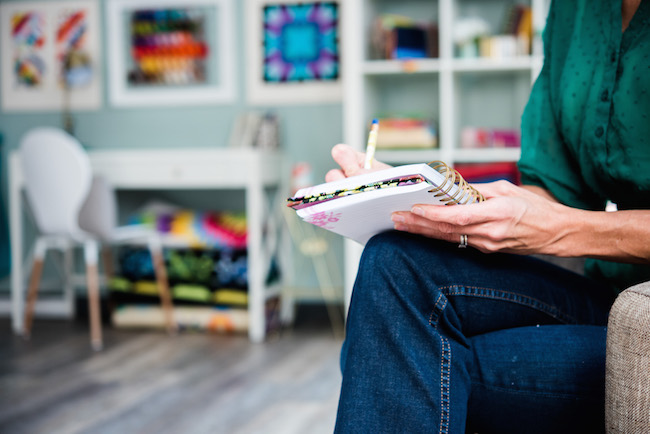 5. Take notes as you knit.
If something seems funky or confusing, note it before you move on. You can take notes in a notebook or just add them to a print-out of the pattern.
For example, you might find a technique in the pattern that doesn't quite make sense. Or maybe there's one particular row that just doesn't seem to work out with your stitch count. These are the types of things you'll need to note.
6. Don't make changes while you knit.
It's tempting to modify this or that to reflect your own knitting preferences, but for test knitting purposes we don't want to do that. Knit the project exactly as specified in the instructions so the designer can be certain the pattern is accurate.
7. Communicate with the designer.
Designers will often let you know whether they want you to email them as you spot mistakes, or if they would prefer you wait until you finish. Other designers will check in with you as you are knitting to see if there are issues.
The only exception is if there is a major mistake. For example, if you're knitting a sweater and the whole sleeve is looking a bit odd, you'll need to ask the designer how to proceed.
8. Critique after knitting, too.
Knitting isn't the only important part of testing. After you finish the item, take a look at it. Does it look the way it's supposed to? For instance, if you're knitting a tote bag, is it designed to hold weight? If not, you might want to let the designer know so he or she can make adjustments.
Think about everything from sizing to drape and durability. If you paid for this pattern, would you be happy with the final result?
How to find test knitting opportunities
So you think the whole test knitting thing sounds like fun? Here's how to find some test knitting gigs to get started.
Follow your favorite designers on social media. Often, designers will post calls for test knitting. Jump on the request as quickly as you can, before all the other hungry knitters do!
Sign up for e-mail newsletters. Designers often advertise test knitting opportunities there.
Check designer websites. There might be a form there where you can sign up for test knitting calls.
Browse the Ravelry forums. There are several groups where designers post calls for test knitters. Plus, some designers have their own Ravelry group where they post calls.
FREE Guide: Knitting Abbreviations You Need to Know
Download this exclusive one-page guide and never get stumped by a weird abbreviation again.Get the FREE Guide