Quilts are so much fun to make, and some may argue that they are even more fun to give. However, it can be difficult to decide which patterns and fabrics to choose when quilting for others, especially teens! They sure can be tricky to sew for.
We're here to help! Here are six fun patterns that are perfect for teen quilts.

Photo via Bluprint member AltheaBallard

The Awesome Mustache quilt pattern is what you need, of course! Who would've thought that mustaches could be so trendy? Mustaches of all shapes and sizes are appliquéd onto men's shirts that have been cut apart and pieced back together. This is a great way to upcycle those old shirts that are no longer being used! If you don't have any laying around, check out a local thrift store to find some nice, yet inexpensive dress shirts.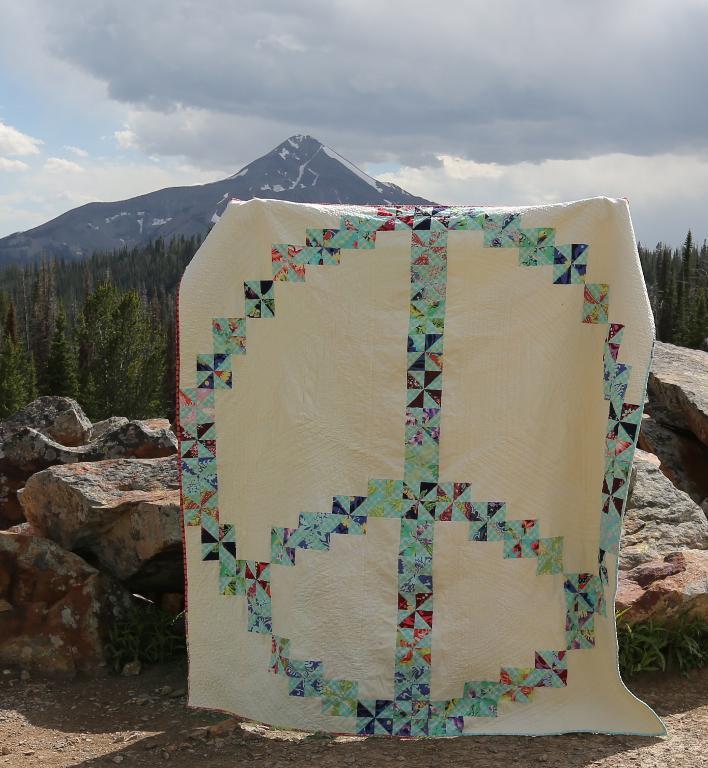 Photo via Bluprint member Rene Creates
The Peace Quilt pattern by Rene Creates will appeal to any teen boy or girl! The symbol has been around for along time, and it continues to be appreciated by today's teenagers. This versatile pattern includes instructions for making three different size quilts. Step it up a notch by replacing the squares with pinwheels! Instructions for both options are included.

Photo via Nancy – Breaux Bunch Quilts
Make your teen a T-shirt quilt that is full of memories? Most people have a drawer full of old shirts from special events, such as concerts, plays, vacations and sporting events. Why not gather up a few and make a simple, cozy quilt? See our post on T-shirt quilting to learn the basics of this charming DIY project.

Photo via Bluprint member Sassafras Lane
Hexagons continue to be highly prevalent in the world of quilting. Doesn't this quilt look so complicated? Oftentimes, quilts featuring this shape are hard to sew, but not this one! There are no partial or Y seams here in the Lexington Lane quilt pattern, only straight lines. Grab a stack of fat quarters in your teen's favorite colors and try out this eye-catching pattern. Math lovers will love this one!

Photo via Bluprint member Inventive Denim
Check out this Denim Circle Rag Quilt, a fun twist on the classic rag quilt pattern. Gather and recycle old jeans to make this stunning quilt! These touchable quilts are beginner friendly and a whole lot of fun to make. If you would like to learn how to make a basic rag quilt, you may want to try out this pattern by Bluprint member Fresh Lemons.

Photo via Bluprint instructor Tara Rebman
Maybe your teen girl just isn't into quilts, but what girl doesn't love a good bag? Not only is this quilted purse adorable, it is also a ton of fun to make!
Tara Rebman teaches the Quilt-As-You-Go Patchwork Bags class right here on Bluprint. Learn the theory behind this technique by making a potholder, then you will be ready to tackle this bag. Whether you are new to QAYG or a seasoned pro, this class has something for everyone. A variety of topics are covered, including zippers, boxed corners, bias binding and magnetic closures to name a few!
New to quilting? Be sure to come back to the Bluprint blog tomorrow! We'll be sharing beginner quilting tips and patterns.
Do you like to sew for teens? Please share your favorite quilted project or pattern!