Teddy bears are cute, soft and cuddly and that's why we love them, regardless of our age. As kids, we treat them as family members and trusted companions. We feed them, dress them and give them names. We take our plush friends everywhere and share our innermost secrets with them.
Even as we grow up, we may still collect teddy bears, proudly displaying them in our homes, or, in turn, gift them to children. 
Not only these toys bring us joy in every situation, they are also great objects for art. Let's create a whimsical painting of teddy bear!
Follow along and learn how to paint a cute teddy bear!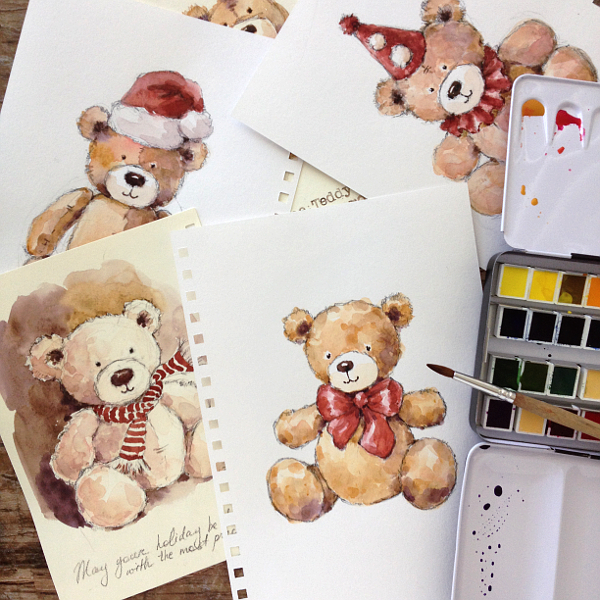 If you have a teddy bear, it would be great to paint it from life. I didn't happen to have one at my hand, so I just used imagination.
What came out is a hand-sized bear in a sitting pose, with a big red satin bow tied around his neck.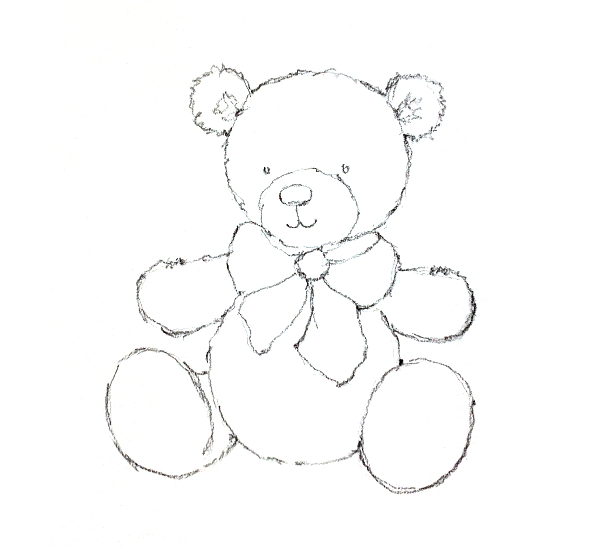 1. Sketch the bear
I start with a pencil sketch. This toy is very easy to draw, if you think of it basically as a combination of round-shaped forms.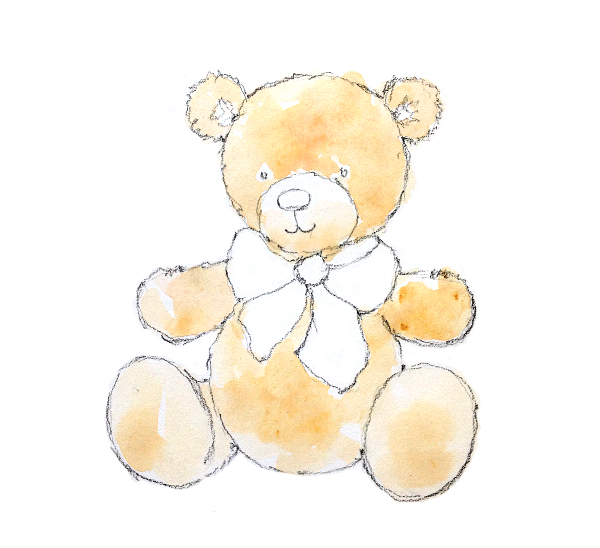 2. Apply the first wash.
I picture my teddy bear made of silky viscose plush, the warm color of which reminds of honey. It looks like the mixture of Raw Sienna and a tiny drop of Opera Rose did a good job on the first wash.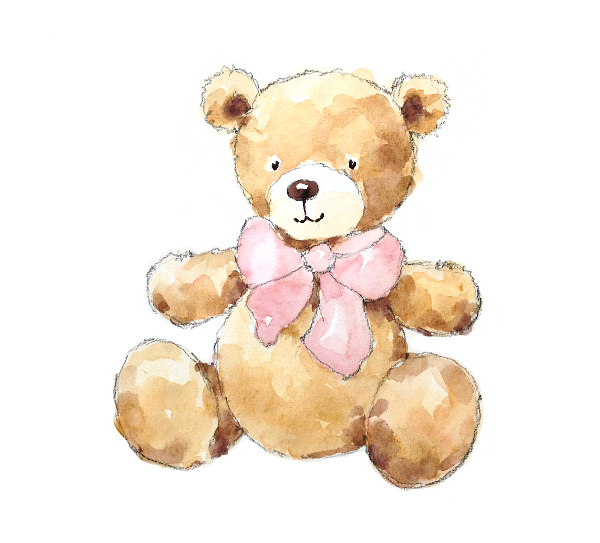 3. Apply a second layer.
Once the first wash is completely dry, I apply the second layer, using a mixture of Raw Sienna and Raw Umber. Right after that, while the paint is still wet, I add some shadows with a mixture of Raw Umber and Winsor Violet. By the way, it's important to keep the brush filled with fluid (but not too watery) paint. 

p>Tip: In order to convey the texture of the fabric, try combining blurred brushstrokes with well defined ones.

At this step, I also do a light wash of Opera Rose on the bow, and paint the eyes and nose with a smaller brush.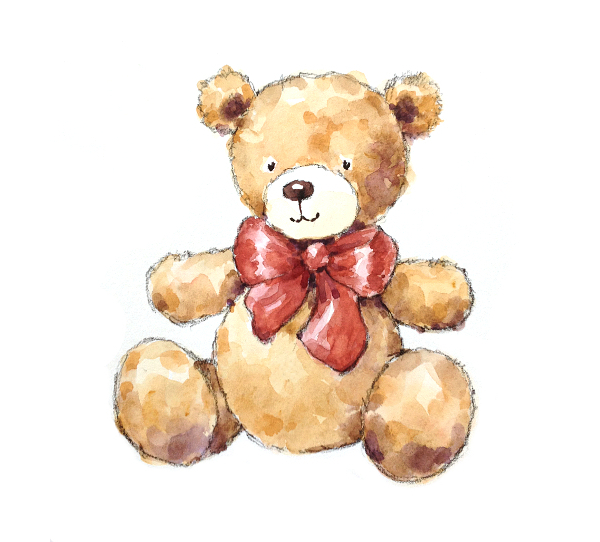 4. Paint the details.
I finish the bow using Indian Red with a bit of Opera Rose. A few touches here and there, and the work is done!
This painting literally took minutes to complete, so you don't need to spend a day to create an adorable piece of art. 
Variations
Another great thing about teddy bear paintings is that you can tailor them for any occasion by adding a few little details — there are no limits to imagination here! Check out some of my illustrations to get inspired.
Add a Santa's hat to the composition, and your painting will turn into a nice holiday decoration, or a greeting card for your family and friends!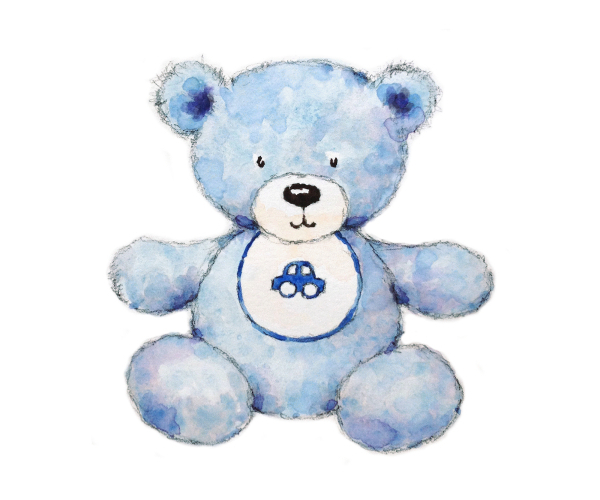 Paint your teddy bear in pastel pink or blue, and it will make a lovely addition to a baby shower gift!
Tip: In order to get a pastel color, mix your paint with a drop of titanium white watercolor.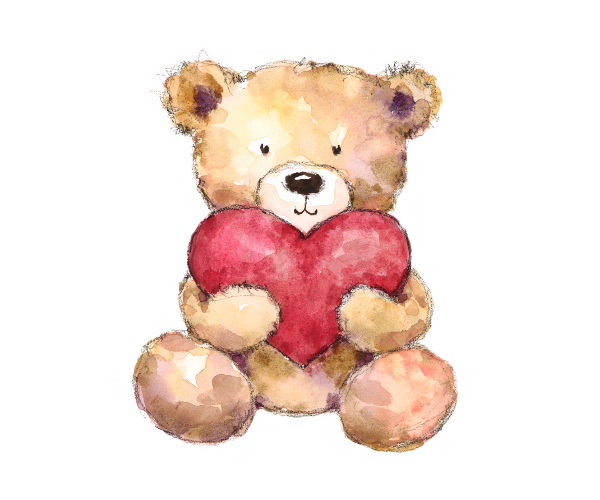 Put a big red heart in the teddy's paws and you will have a special greeting card for your Valentine!