It's true that sketching is the gateway to creating finished drawings or pieces of fine art. However, sketching can also be an art in itself, and a powerful skill-building technique that will improve every facet of your artwork. But if you've never sketched before, this might seem like a daunting process: now that you have pencil and paper in hand, how do you get started?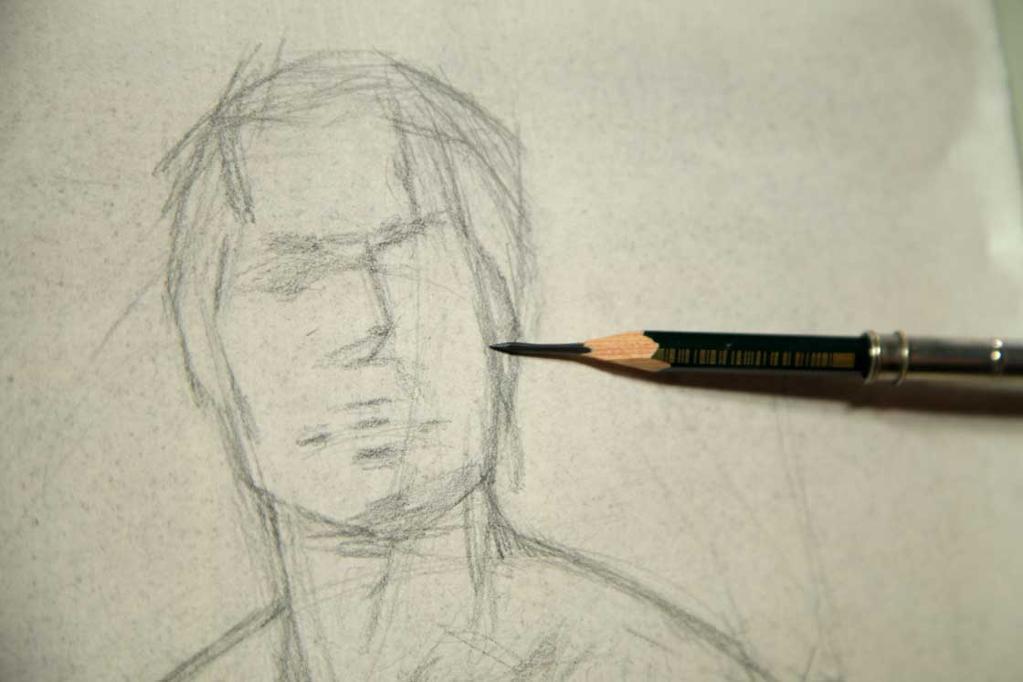 Drawing detail via Bluprint instructor Patricia Watwood
Here, we'll introduce you to techniques of sketching and offer up some tips, tricks and prompts for getting started.
What is sketching?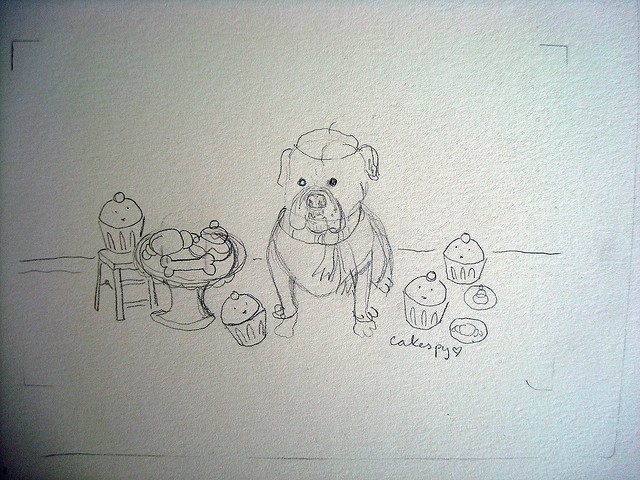 Illustration via CakeSpy
The dictionary definition of sketch is "a simply or hastily executed drawing or painting, especially a preliminary one, giving the essential features without the details." If that definition sounds, well, a little sketchy, that's because it's an open-ended method of creating art. No two sketching styles are the same, and that is OK. The goal of sketching is to help you visualize concepts and spatial relationships, to test out different ideas.
Ultimately, you'll use sketching as a method of drafting finished works. But first, let's have some fun by building up some killer techniques to hone your sketching skills.
Six ways to sketch
Start with some of these easy skill-building techniques.
Just draw
The best way to get started with sketching? Set a timer for five minutes (or more) and just draw. This exercise will help you work out a few kinks and warm up your sketching hand so that you can begin to sketch fluidly and without fear. It doesn't even matter what you draw — just keep the pencil moving. Think of it as steam of consciousness sketching.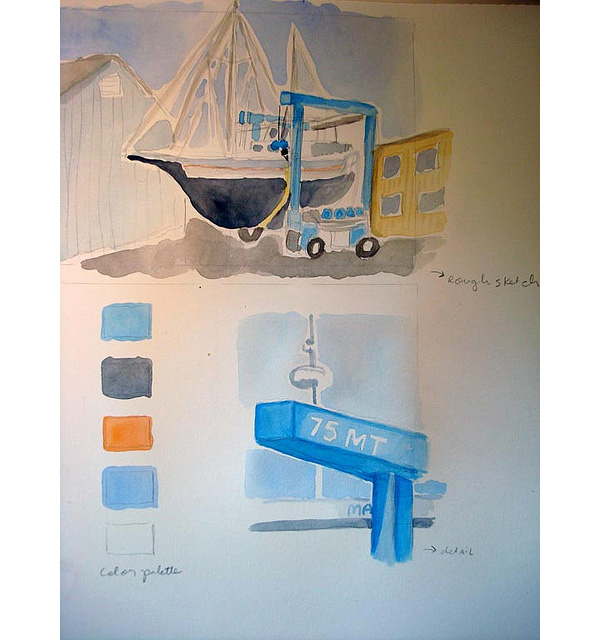 Illustration via CakeSpy
Note: sketching doesn't have to be just in pencil. You can create sketches in a variety of media, from watercolor to charcoal to pen and ink or marker. Use whatever material feels most natural for you. Later, you can use transfer paper to move your sketch to a final working surface, if desired.
Doodle-sketch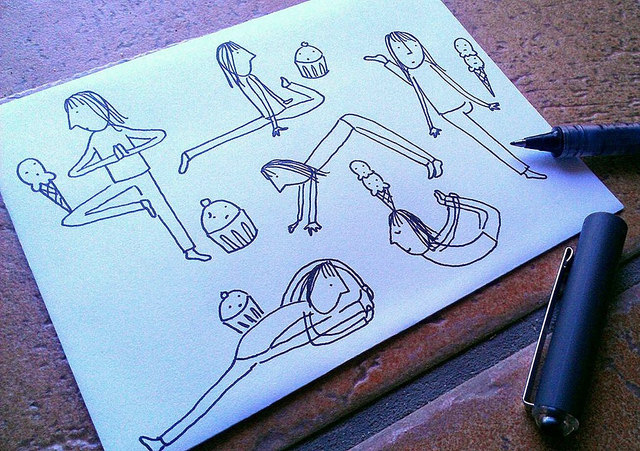 Photo and illustration via CakeSpy
If "sit down and just draw for five minutes" sounds intimidating, consider sketching what you typically doodle. What do you doodle while you're on the phone or in a meeting? Is it a human eye? Stars and hearts? Little characters doing yoga poses? Try doing a more involved version of what you normally gravitate toward to get sketching right away. You'll find that you have a sort of muscle memory for this type of art, and that you already know how to sketch quite well.
FREE drawing prompts for more creative art
Enjoy 140 ideas that will jumpstart your imagination and help you create inspired drawings. Get my free prompts »
Capturing movements
Practice capturing movements by taking a cue from a common art school exercise. Sometimes, models will do a series of very short poses for figure drawing — 10 seconds or even less each — and the artist's job is to capture the movement as powerfully, quickly and effectively as possible. The drawings tend to come out quite abstractly, but it is a great way to master movement. Check out this post on mastering movement in your drawing.
Contour drawing
Blind contour drawing via Bluprint member Sara Barnes
Try drawing continuously without lifting the pencil from the paper. No erasing, no fussing. This is a way of fluidly capturing a scene, and a powerful sketching technique to have in your repertoire. If you're extra brave, try "blind" contour drawing, a variation where you don't look at the paper while you draw. Check out this post on blind contour drawing.
Texture perfect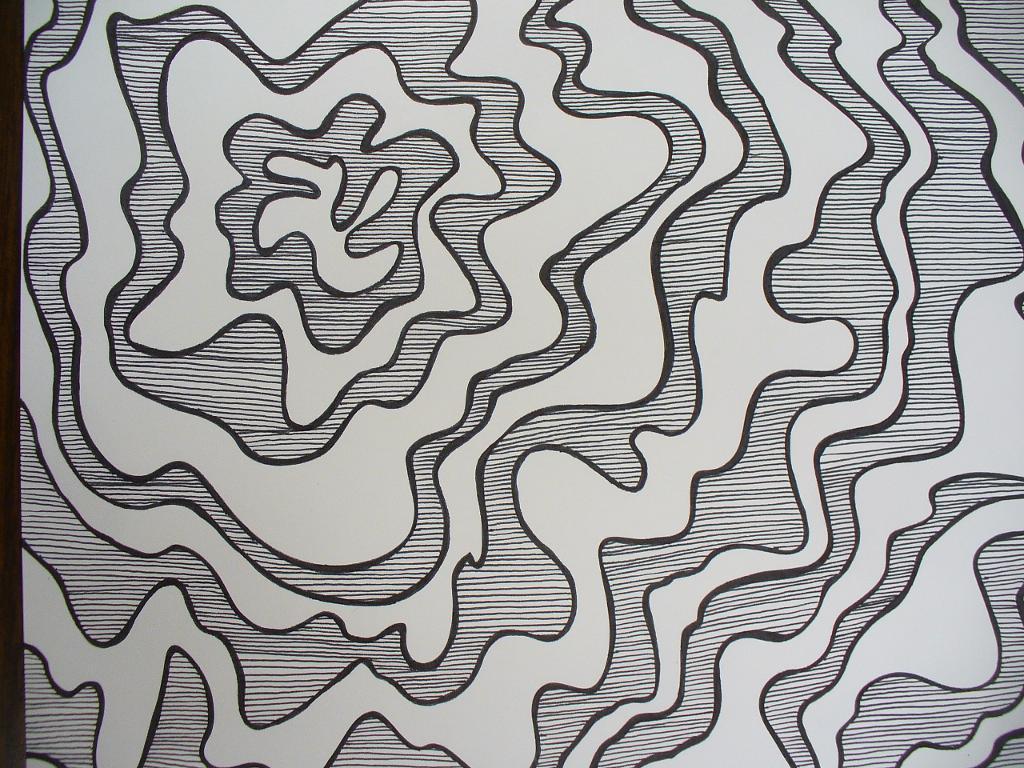 Pattern via Bluprint member sneezerville
Instead of trying to capture an entire scene, begin your sketching by capturing textures. Patterns of waves, trees or even clothing or hair can inform and inspire sketches and help you hone your skills for working on finished pieces. Think of it as being the sketching equivalent of photos with a macro lens. By taking a step back, you'll improve details in your art later.
Finish a real-life scene with a sketch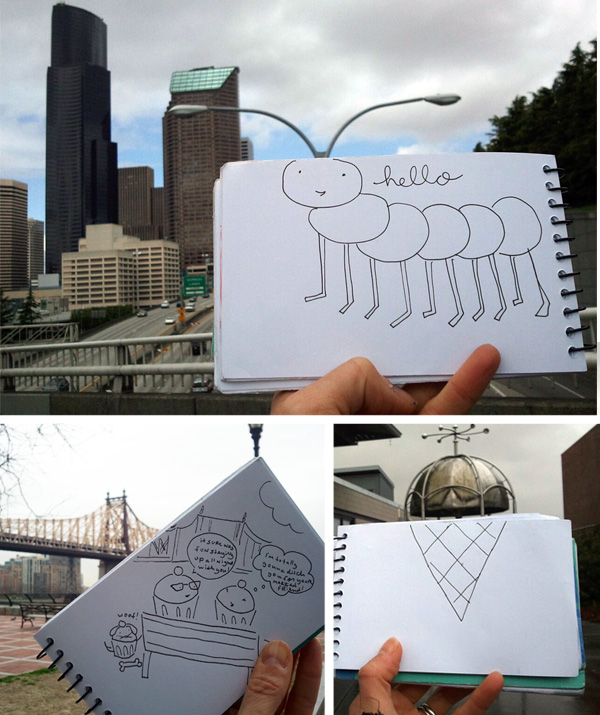 Photos and illustrations via CakeSpy
Pick a real-life scene or choose a photograph, and sketch your own version of part of the scene. This is a method of sketching which doubles as a creative prompt, since you can be literal or figurative with your interpretation. Nonetheless, you'll be surprised at how much you learn about shapes and form using this method of sketching.
FREE drawing prompts for more creative art
Enjoy 140 ideas that will jumpstart your imagination and help you create inspired drawings. Get my free prompts »