Choosing a case for everything from your phone to your tablet is almost as important as choosing shoes these days. Yes, you want something that's going to be durable and protective, but you also want something that is stylish and fun to wear.
When the products on the shelves just won't do (as they most certainly won't when you're a crafter), turn to your knitting needles and whip up a tech case that's customized just for you! Check out these fun knitting patterns to find a case for everything — from phones, to iPods and even tablets!
For your phone or iPod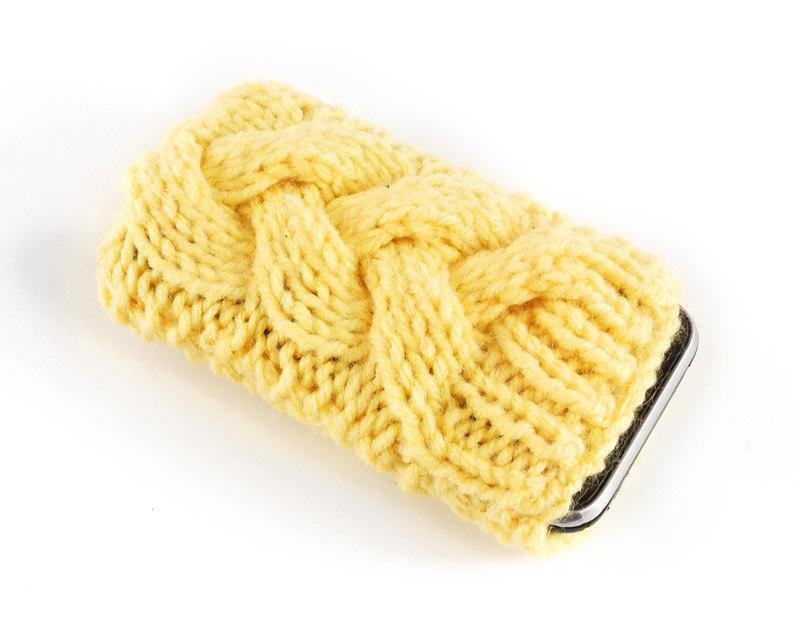 Photo via Craftsy member buttonsnbows
Cabled phone cozy
This phone case is super stretchy, which means that even if you get a new phone, you won't have to knit a new cover. The small size of the case makes it perfect for practicing your cables, too.
Photo via Craftsy member Arianna Frasca
Braided phone cover
This design looks much more complicated than it actually is. Simple knit-and-purl striping create the majority of the cover's texture, while a nice little braided cable wraps around the bottom. This design would also be easy to convert to a bigger size, in case you want to make a matching tablet or laptop sleeve to match.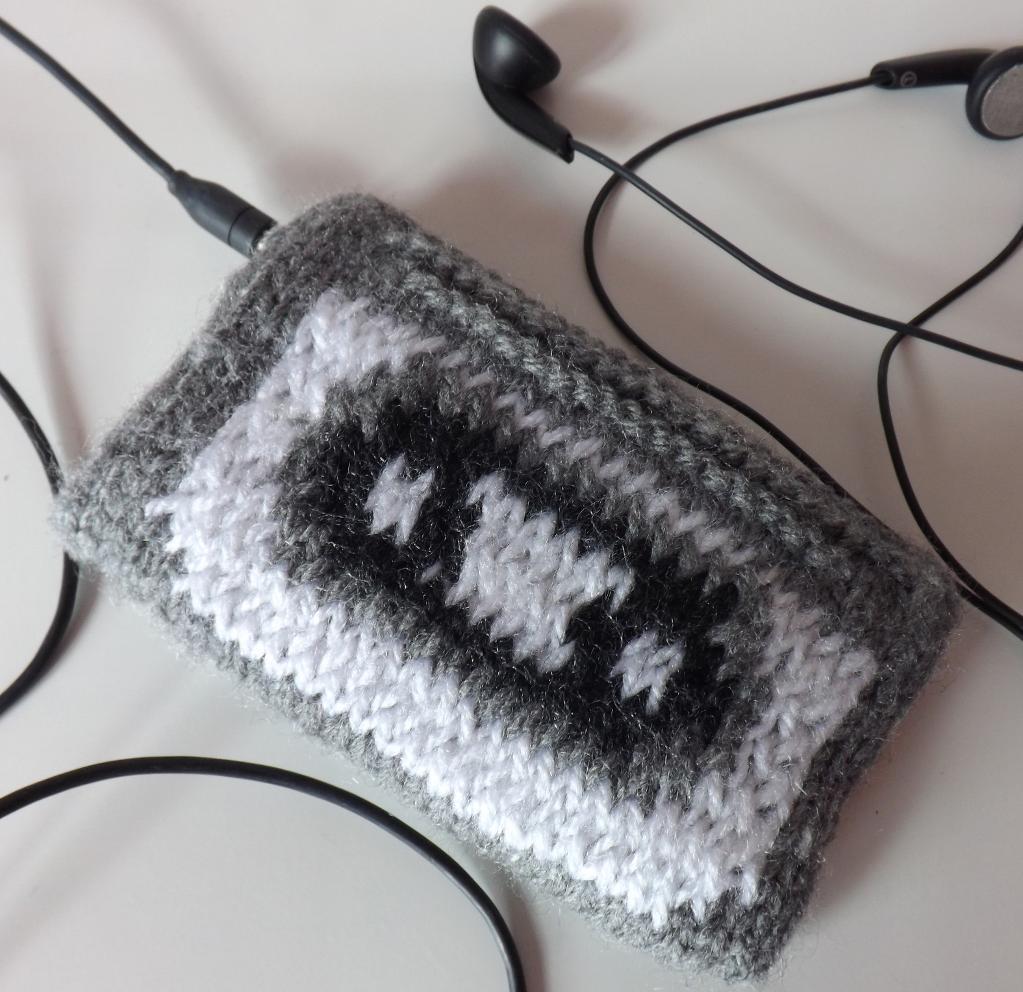 Photo via Craftsy member Owl In Stitches
Cassette iPod cozy
It makes me a little depressed that this cassette is now considered retro, but I'm still willing to knit it up and store my iPod in there! A crochet edging, while optional, gives this little cozy a neater finish. Use brighter colors if you really want to give it that retro look.
For your tablet or e-reader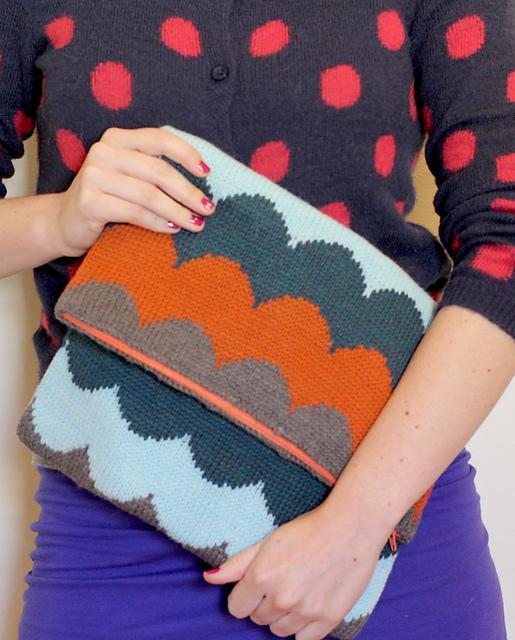 Photo via Craftsy member KatieCanavan
Scallop of the sea clutch
Some tablet cases look industrial and blah. Not this one! This clutch is designed to hold your tablet and a few extras, like your wallet, while also looking totally stylish. No one will even know there's a tablet in there!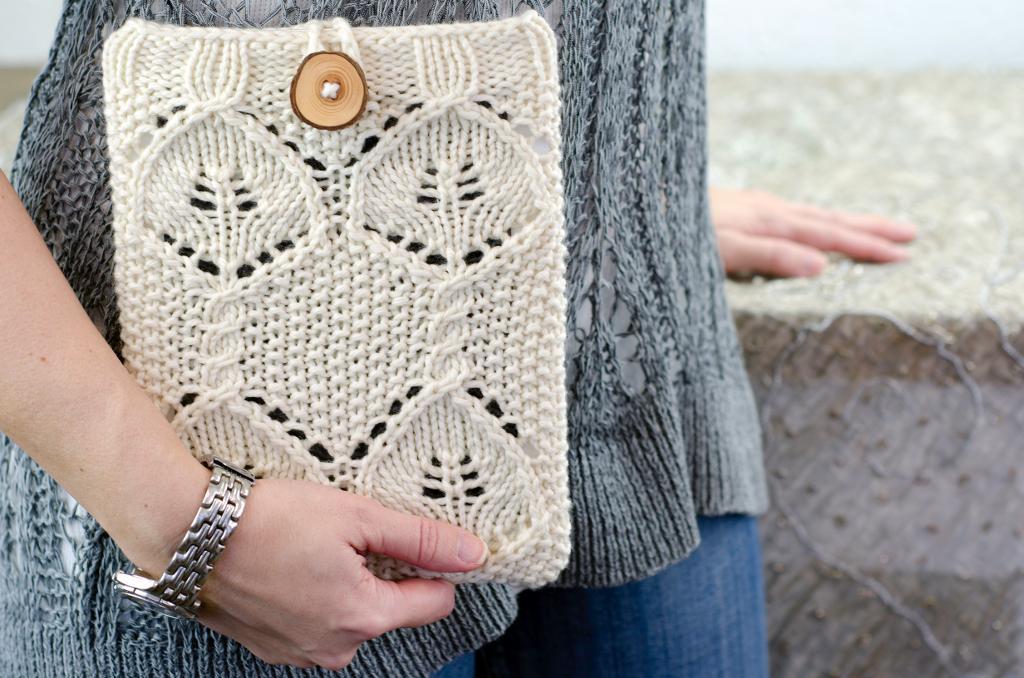 Photo via Craftsy member Kalurah Hudson
Corylus sleeve
I love it when useful things are also very pretty. The hazelnut tree pattern featured on the sleeve is a great way to practice your lace knitting. The pattern is free for a limited time, so download today and have a new tablet sleeve in no time!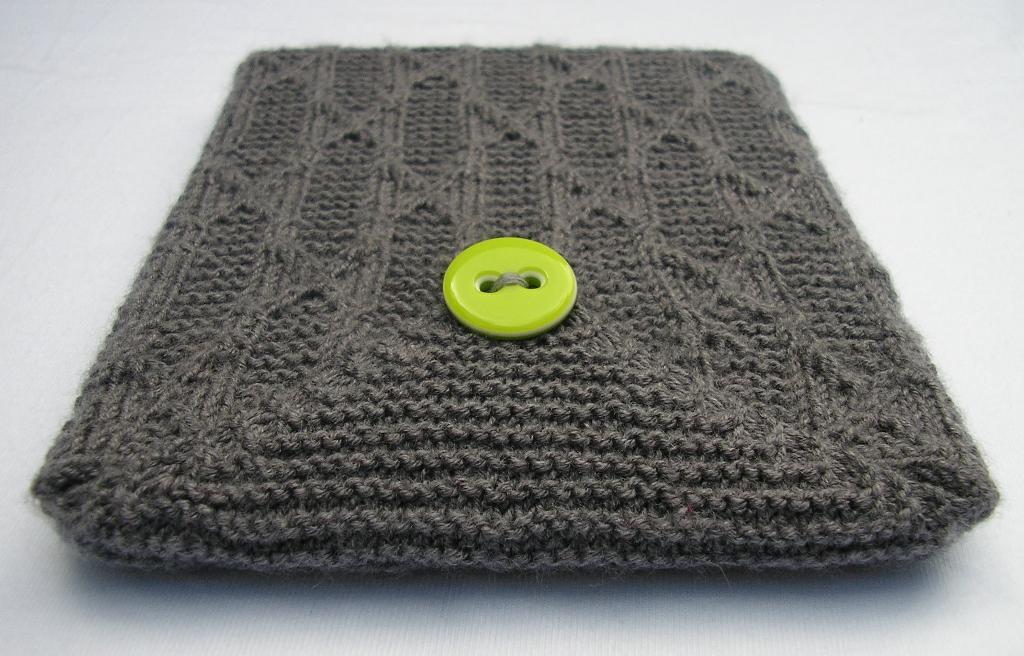 Photo via Craftsy member pimorgan11292834
Gray lady case
The button can make all the difference, and here's evidence. Knit this case up in your favorite color (I'd recommend a dark color to make dirt less visible), and then pop on a button. Go neon, like designer pimorgan11292834 did here, or go for something more classic like a wooden button.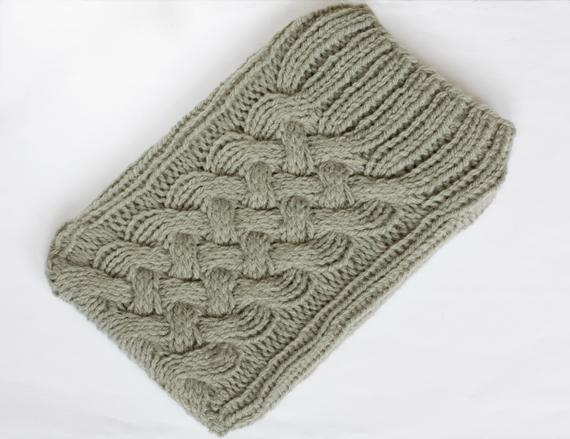 Photo via Craftsy member Sarah Cooke
Cabled Kindle sleeve
This sleeve reminds me of a cozy sweater. The extra thickness and texture of the cables make the sleeve even more protective. Plus there's both a seamed and a seamless version, so you can choose the method you prefer.
What do you store your tech gadgets in? Would you ever consider knitting a tech case?