What makes a knit-along different from any other knitting project? Well, it's all about the group of knitters coming together and powering through at the same time — sharing trials, tribulations, successes and silly moments.
That's why, for our brand new Tealeaf Sweater Knit-Along the knitters of Bluprint were eager to join in the fun!
Many of the knitters who work for Bluprint — more than two dozen of us! — are joining the #SweaterTogether knit-along, putting our own twist on Bristol Ivy's cozy sweater design.
So far, we've picked our yarn and knit up our swatches — and even this early into the KAL, everyone's experience is different.
Read on to meet some of your fellow knitters! Plus, join us on the blog each week to see our progress and share yours.
Theresa, our email expert
A confident beginner, Theresa first learned to knit from Bluprint and is eager to dive into her first sweater (and learn even more along the way). Her dark gray yarn "just feels like the coziest color to me, perfect for a sweater I can layer on all season," Theresa says.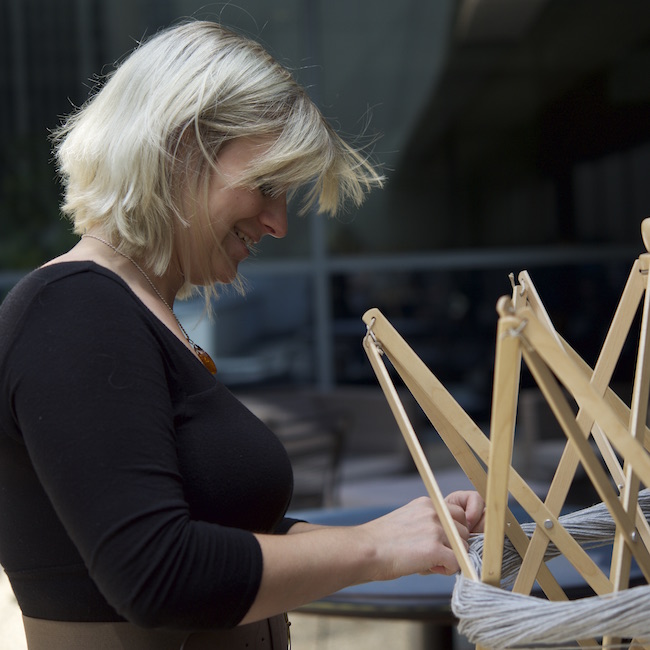 Chelsea, our community guru
While Chelsea has been crafting with yarn for years, she considers herself a "knitting knewbie" (ha!). She has her hands in all kinds of creative pursuits: "I'll pick a project, obsessively work on it until it's all finished, then I might not pick my needles up again for a few months while I try some other creative projects like drawing or painting," she says.
Mary, our tech maven
Another Bluprint Knit-Along inspired Mary to grab her needles for the first time! Now, she's what you might call an "adventurous intermediate" knitter — Mary will try anything, but she's first to admit that fixing mistakes and technical patterns might cause her some trouble.
Carly, our customer support manager
While Carly first learned to knit 15 years ago, "it wasn't until working at Bluprint that I picked it up again, and with the encouragement of my co-workers, I've continued to be inspired," she says. These days, Carly always has a project on her needles (not to mention her other crafts, including cross-stitch). To balance her bright wardrobe, Carly picked a light taupe yarn that can mix and match with everything.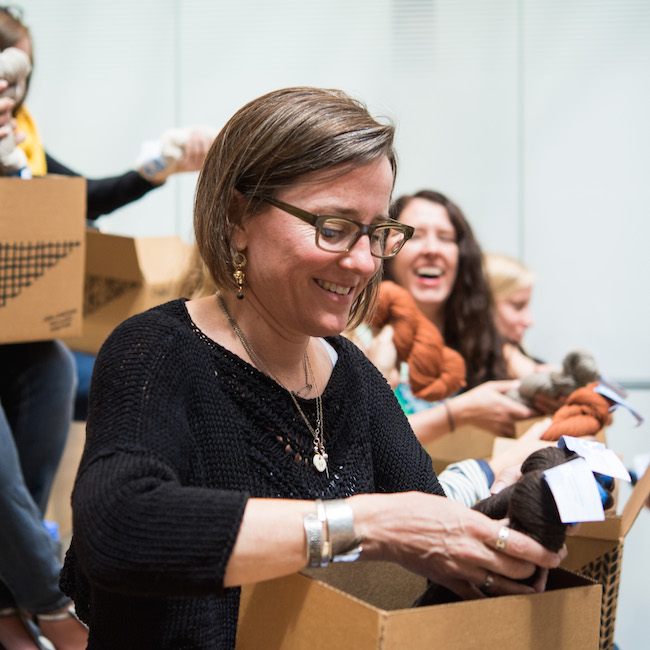 Sunne, our yarn developer
Sunne, our "yarn sensai" and a Bluprint instructor, has been knitting for yearns and has needles in her hands every day. "All my projects are a little record of what was going on in my life, who I was knitting with and what I was inspired by at the time," Sunne says. For her Tealeaf Sweater, she's using a deep chocolate brown color, a color she says is missing in her wardrobe.
And many more! We're excited to meet all the other knitters who join us in this project. Do you plan to knit along with us? Please, introduce yourself in the comments!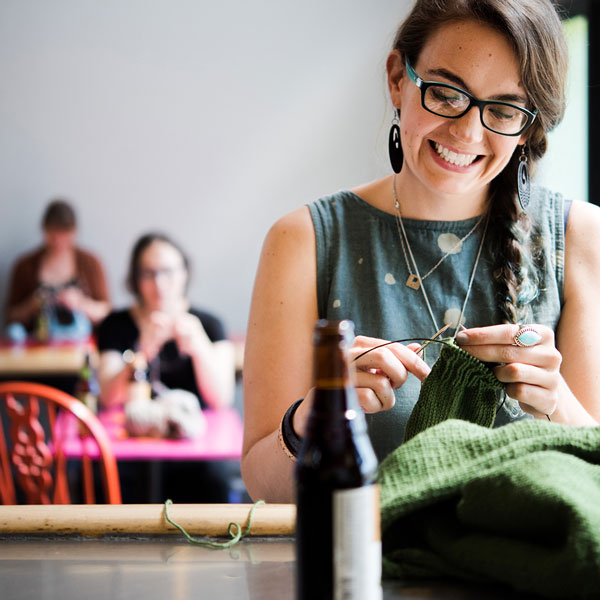 Let's #SweaterTogether
Find out what our Tealeaf Sweater Knit-Along is all about. We hope you can join us!Check It Out