The beginning of every new project is filled with emotions — both good (the excitement!) and bad (the fear of messing up). That couldn't be more true as we start our Tealeaf Sweater Knit-Along.
While we swatched, the knitters at Bluprint shared what we're most excited about — and what's keeping us up at night.
Lindsey, our marketing manager
For Lindsey, a newer knitter, it's the finished project that's keeping her motivated. "I can't wait to have a finished sweater that I can (hopefully) proudly wear," she says. "But as a beginner, I'm nervous about making mistakes and having to start, rip out, restart throughout the project."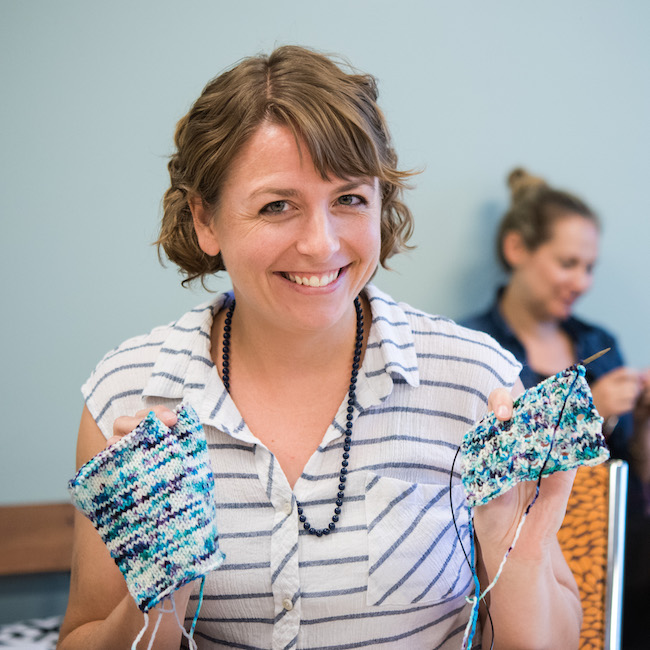 Stephanie, who develops our knitting classes
Seaming is Stephanie's knitting nemesis. In fact, for 10 to 15 years, Stephanie had her mom seam together all her sweaters! Luckily, the Tealeaf Sweater requires very little seaming — and she knows the community of knitters making the sweater can help her along the way. "It's only within the last few years that I've really felt the full reach of the supportive, wonderful knitting community that social media has made possible," she says.
Chelsea, our photographer
Chelsea is working toward a fully handmade, sustainable wardrobe, and she's looking forward to adding the Tealeaf Sweater to her closet (though it's the largest garment she will have made!). But for her, there's a story in the sweater, too: "It will remind me of all the awesome people I get to knit with!" Chelsea says.
Stephanie, who creates our emails
The best word to describe tephanie is ambitious! Even though she only started knitting a few months ago, she's excited to give this sweater a try — even if it means learning to read patterns and tackling new stitches — with plenty of help from her coworkers.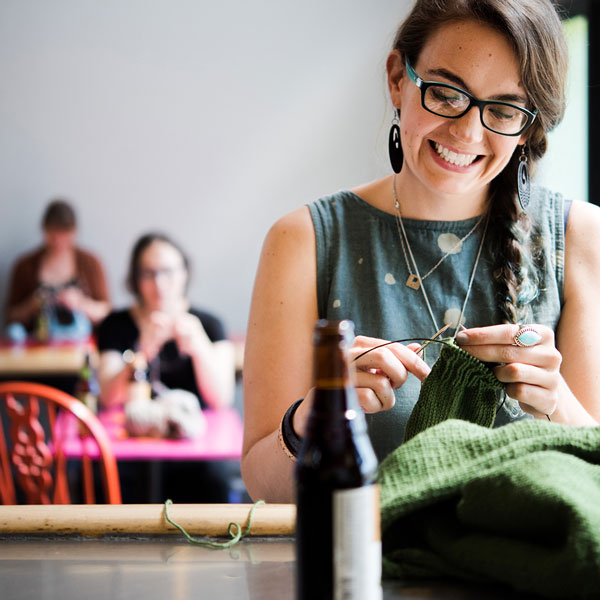 Let's #SweaterTogether
Find out what our Tealeaf Sweater Knit-Along is all about. We hope you can join us!Check It Out