Few things are more desirable on chilly winter days than a delicious, warm beverage. We are not talking about the pumpkin spice latte craze or the ubiquitous cups of coffee. Our drink du jour is tea!
Fragrant, comforting, tasty tea, enjoyed at a leisurely pace, alone or with company, on its own or with cake or sandwiches. And what better way to savor that generous cup (or two) of tea than to feast your eyes on a beautiful knitted tea cosy patterns? From adorable to outlandish, tea cosies are capable of more than just function — check out these tea cosies that have style, spunk and flair.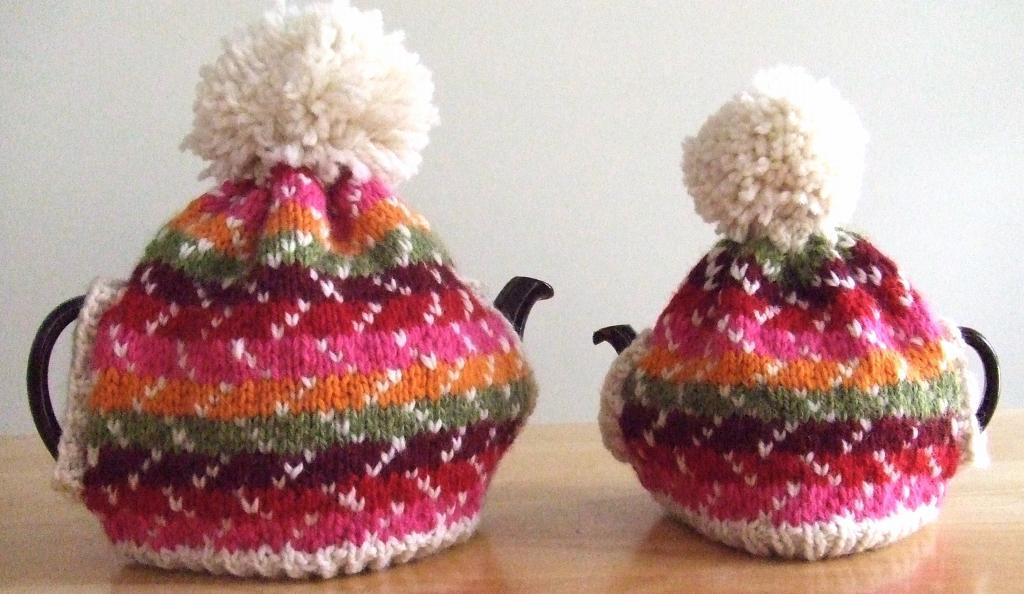 Photo via Bluprint member Dawn Brocco
1. Festivity Tea Cozy
True to its name, the Festivity Tea Cozy is bright, colorful and a great way to use up partial skeins of leftover yarn. Featuring a snowflake-like zigzag pattern and a fun pompom, this tea cozy takes its cue from your favorite sporty winter hat. The bonus with this pattern is that it's sized for both a two-cup and a four-cup teapot.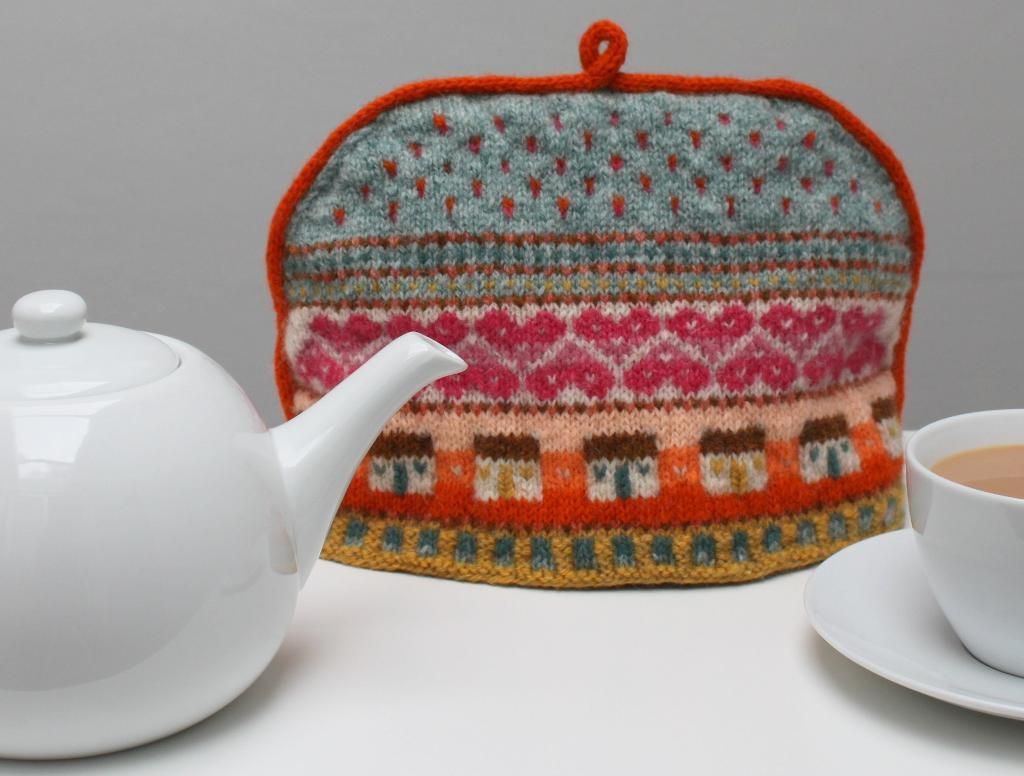 Photo via Bluprint member Julia Marsh
2. Home Sweet Home Tea Cosy
Colorful, detailed and oh-so quaint, this Fair Isle tea cosy is inspired by the distinctive shape of Scottish croft houses. Designer Julia Marsh describes her inspiration: "Looking out across a loch surrounded by mountains, is a red roof croft house located on the Applecross peninsula on the West Coast of Scotland." Picturesque, charming and downright irresistible.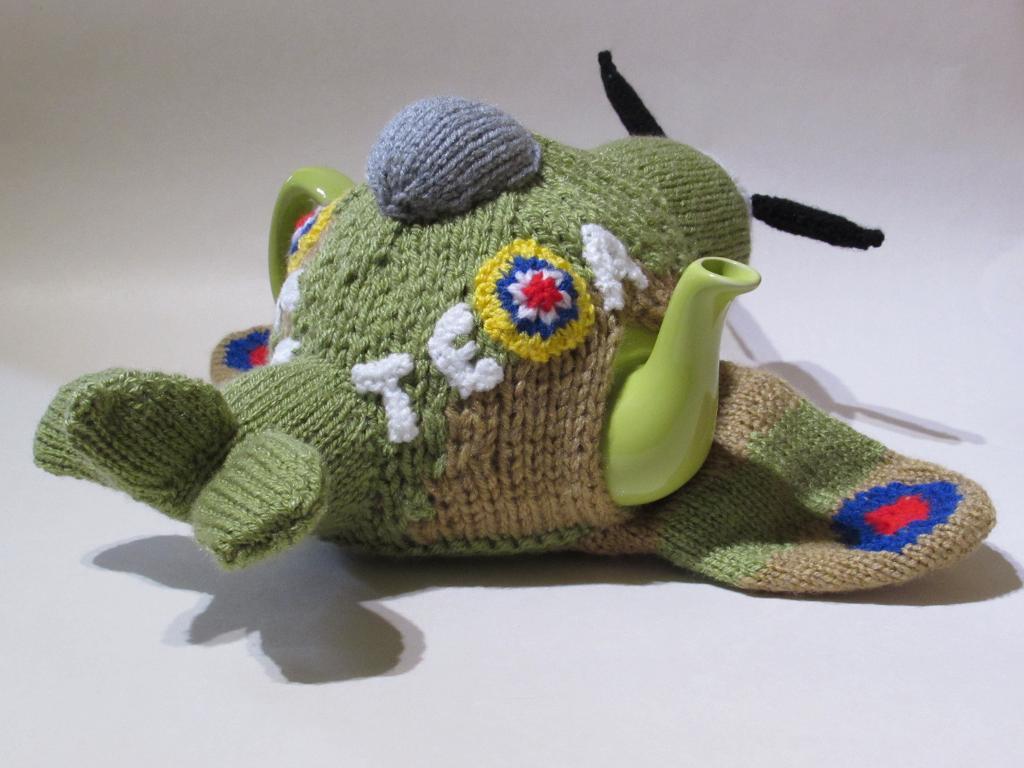 Photo via Bluprint member susanteacosyfolk
3. WWII Spitfire Tea Cosy
Straight from the country where, according to the U.K. Tea & Infusions Association, 165 million cups of tea are consumed every year, come these inventive, show-stopping tea cosies. Designed in Swindon, United Kingdom, the WWII Spitfire Tea Cosy is probably one of the most unusual teapot toppers you have seen. Based on photos of actual aircrafts, this design is sure to be a special hit with plane enthusiasts, pilots and just about anyone who appreciates designs that are anything but ordinary.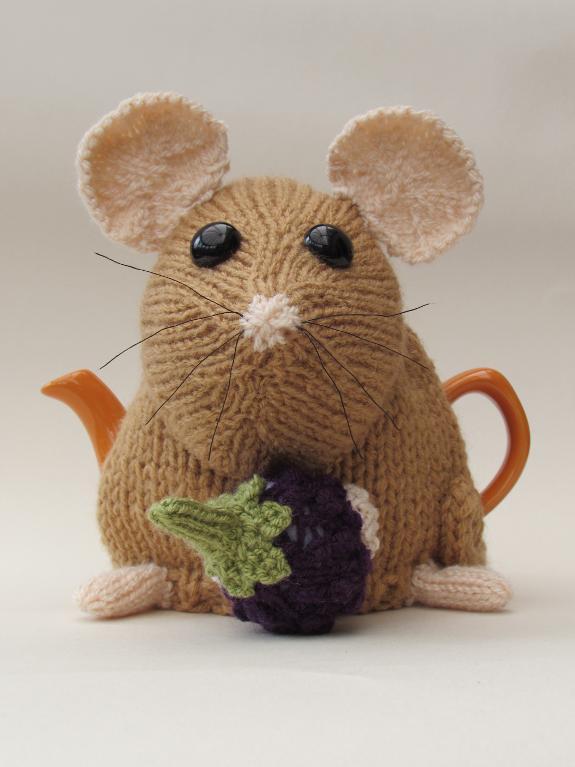 Photo via Bluprint member susanteacosyfolk
4. Dormouse Tea Cosy
Coming from the same designer is the disarming Dormouse Tea Cosy. Featuring a sweet face and holding a lifelike blackberry, this critter is reminiscent of Beatrix Potter's characters and illustrations. The pattern, written for a small teapot, is perfect to enjoy when it's a tea-for-one kind of day.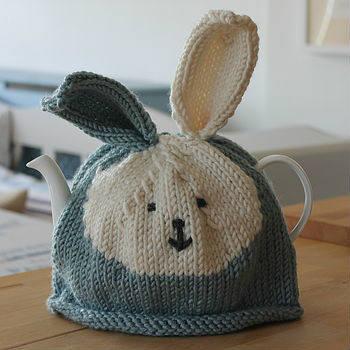 Photo via Bluprint member knitdesigner
5. Bunny Tea Cosy
Continuing the cute critter theme, Julie Richards' design makes use of just two colors: simple stockinette and some increases and decreases. This tea cosy will brighten up your kitchen and make for a cheerful cup of morning tea. Hey, it might even make your kids or grandkids want to give tea a try! Think that black tea might be a little strong and an acquired taste for the little ones? Put a bit of milk in the tea — 98 percent of British tea drinkers do it!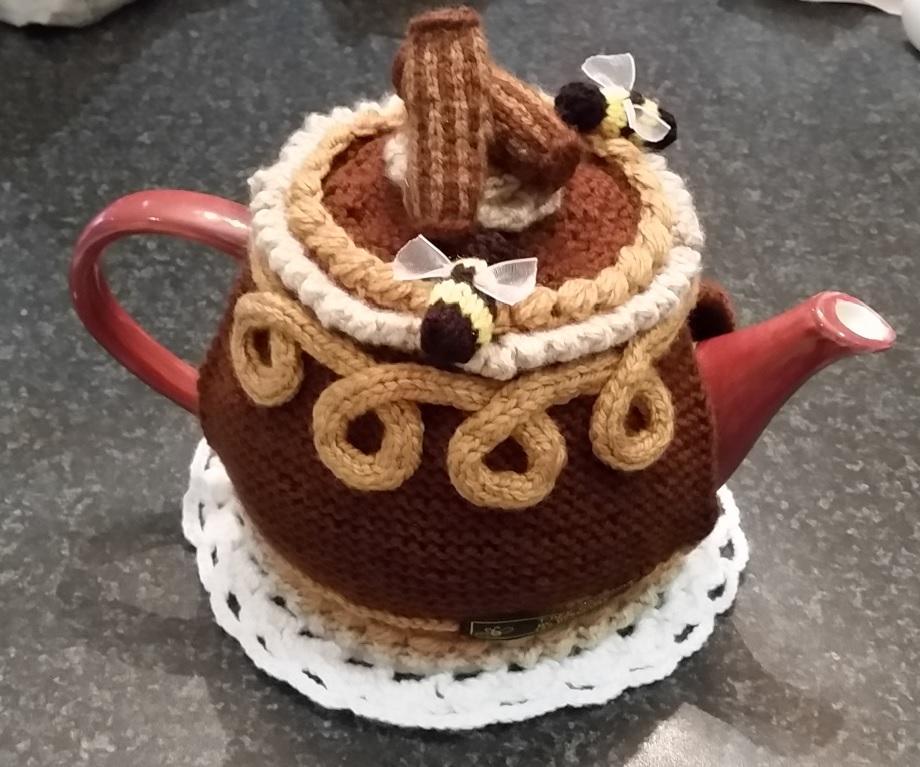 Photo via Bluprint member MarcellineS
6. Chocolate Cake Tea Cosy
I saved the sweetest for last — meet the exuberant and just a tad over-the-top Chocolate Cake Tea Cosy! In two shades of brown (for dark and milk chocolate, perhaps?), plus some fanciful vanilla icing, this design couldn't be more perfect for your next tea party. 
Want more ways to warm up this season?