At first glance, the patterns in this collection all look very different, but they do have one thing in common: the tapestry crochet technique. Tapestry crochet patterns are usually based on single crochet stitches worked in the round. They require color changes in the middle of a row, and the second color is carried and crocheted over. While the technique can sound and look complicated, it's easier than you might imagine.
That said, this is an intermediate-level skill: You need some crochet experience to work with two or more colors and, even then, getting a really good result does take a bit of practice. But what better way to practice than with a gorgeous pattern?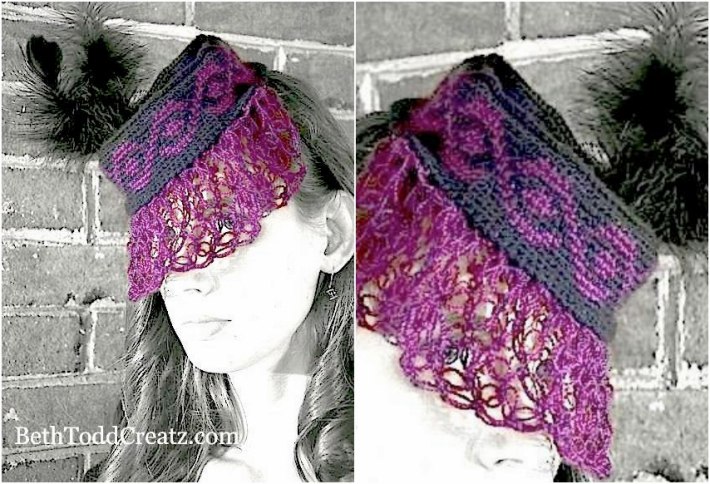 Photo via Craftst member Beth Todd
1. Retro 1940s Pillbox Hat Tapestry Crochet
Wow! That's the reaction most people will have when they see a tapestry crochet project like this. The main band of the hat is made using tapestry crochet, using just two colors in an interlocking design. The coordinating embellishments turn it into something really special. The pattern  includes helpful hints and tips on the technique of tapestry crochet, as well as a guide to adding those all-important finishing touches.
Photo via Craftsy member Rebeckah's Treasures
2. Tapestry Crochet Bag
Tapestry crochet is an ideal technique for making bags. Using sc stitches made with a smaller-than-normal hook size allows you to achieve a tight, firm crochet fabric. This bag is worked in three colors in a flowing, organic swirl design, finished with a zipper and simple handle. The designer used a small hook and a lace weight yarn, but the pattern works for thicker yarns, too — you just get a bigger bag at the end!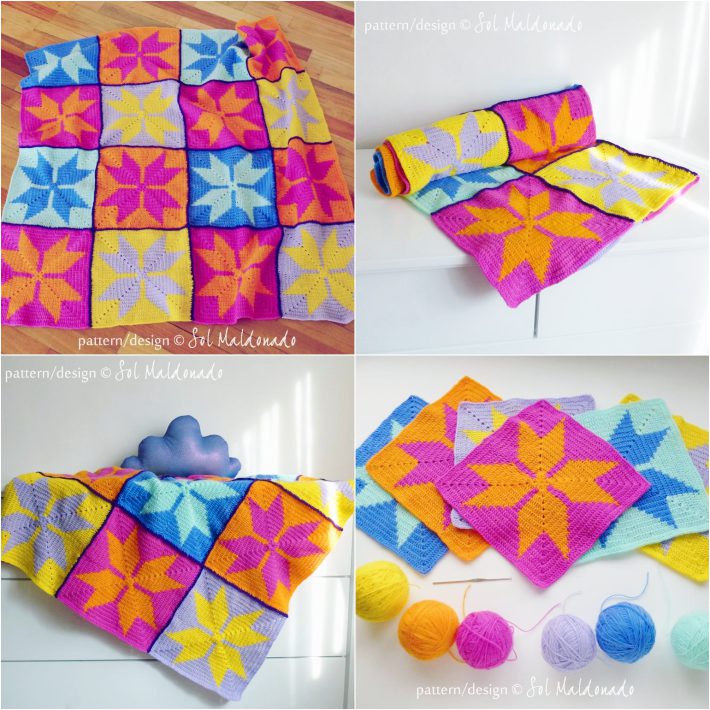 Photo via Craftsy member bySol
3. Geometric Baby Blanket Tapestry Crochet
This is a stunning baby blanket worked in bright, zingy colors with a striking geometric design. Each square is made with the same tapestry crochet motif, so once you have mastered it, you just repeat in different colorways. 
This is an ideal project for a crocheter with a bit of experience who wants to learn tapestry crochet, as it's made in double crochet stitches, not sc. Changing colors tends to be easier in dc than sc when you're first learning this technique. Plus, the download includes a full 48 pages of pattern and tutorials, so you'll definitely master it in no time!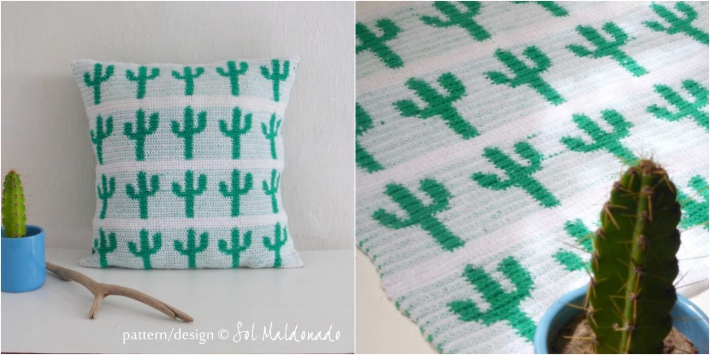 Photo via Craftsy member bySol
4. Tapestry Crochet Pillow Cactus
This pattern is worked in single crochet and uses three colors, but you only ever work two at a time, so it's a fairly straightforward tapestry crochet pattern. The cactus motif is repeated evenly in four bands, separated by plain rounds of white. With 12 pages of pattern and instruction, you get lots of help in working the tapestry crochet and joining to produce a fabulous item for your home.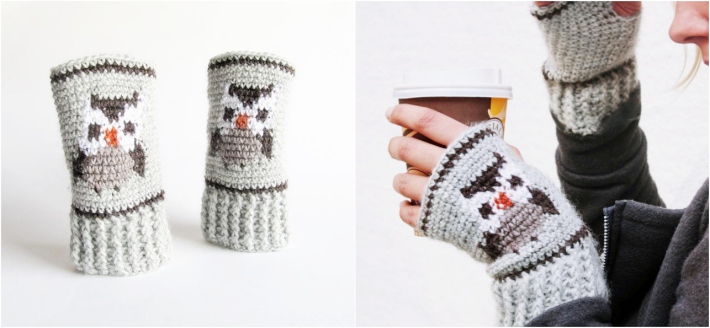 Photo via Craftsy member LTBlogged
5. Owl Fair Isle Tapestry Crochet Mitts
Aren't these just adorable? These tapestry crochet fingerless mittens are made in 100 percent wool yarn to be super cozy. The cuffs are worked using front and back post stitches, and the pattern gives you the chart to work the owl design using four colors in sc stitches. Working four colors at once can be quite a challenge, but trying out this more advanced tapestry crochet technique on something so small and cute is just perfect.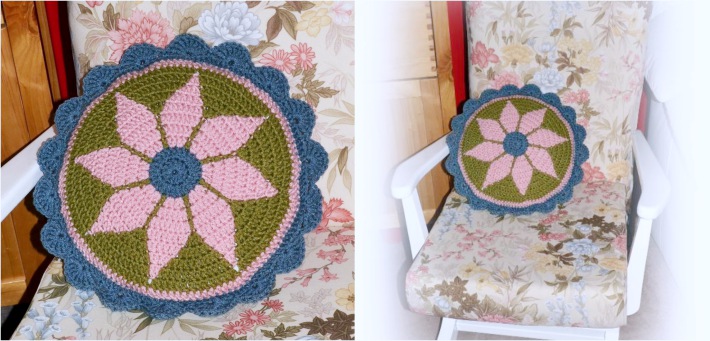 Photo via Craftsy member Crochet Arcade
6. Vintage Crochet Cushion Cover
Finally, we have this vintage-inspired circular pillow cover made with a simple tapestry crochet motif. This pattern uses double crochet stitches and only two colors at any one time, making it a perfect project if you are starting out in tapestry crochet. The pillow cover is finished with a beautiful scalloped border and the result is stunning.