Posing the family for wedding photos can be a difficult process for a photographer. In the midst of wedding madness and amongst many strong opinions, family shots can often require some extra work. But with a few tricks up your sleeve, you can master family wedding photography, ensuring you capture the best portraits.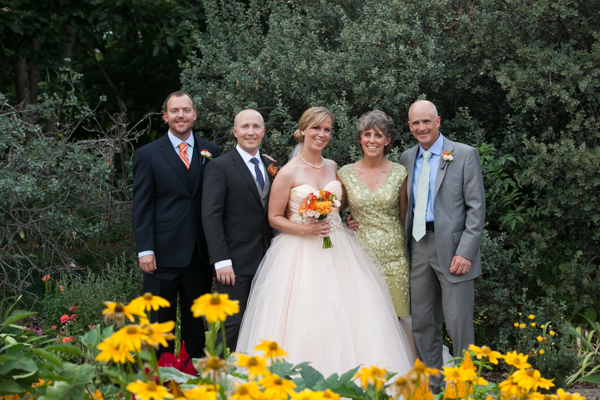 Photos via Craftsy blogger Alison Hathaway
Wedding photography tips for capturing perfect, heartwarming family portraits
As a wedding photographer, I secretly dread the part on wedding day when it's time to do family portraits. Invariably, Uncle Bob has wandered off to the bathroom and cousin Marty is in search of the open bar. Suddenly everyone wants to be in charge, barking out orders for which combination of family members should be in each photo. Suddenly, at the turn of a dime, you become the enemy, the person standing in the way of the party.
Sound familiar? Luckily, over the years, I have come up with some tips that will make taking family portraits quick and painless!
1. Make a game plan with the bride and groom prior to the wedding day.
I always meet with couples about 4-6 weeks before the wedding. Then we can go through a general timeline for the day, including family portrait time. I want the couple to feel like they have a say in when these photos take place.
My personal preference is to do family portraits immediately following the ceremony when everyone is all in one place. But regardless of the time you choose, make sure that the bride and groom have communicated to the relevant family members when and where the photos will take place.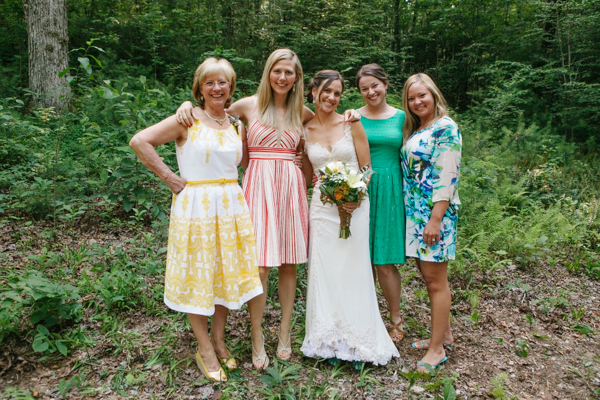 2. Find the bossiest family member from each side and assign them the task of "wrangler."
During my meeting with the bride and groom, I also ask them to each think of one person who is a) bossy and b) knows everyone involved with the family portraits. This person becomes the "wrangler." The wrangler takes the pressure off of the bride and groom by making sure no one wanders off. It also helps me since I don't always know all the family members. It's nice to have an extra voice or two to get things done quickly!
3. Find out about any weird family drama prior to the wedding day.
I also ask the couple if there are family issues I should be aware of before wedding day. I will never forget the wedding I photographed where the bride's recently divorced parents couldn't stand to be in the same room, and the groom's autistic nephew had a total breakdown during family portraits. If I had known about these two things before family portrait time, it would have been very helpful, and we could have avoided a very stressful moment!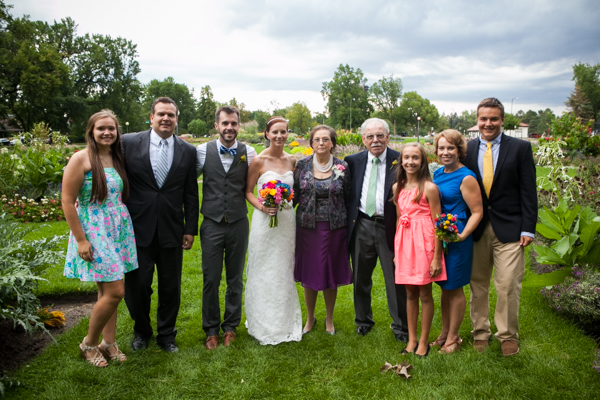 4. Don't overthink location.
When I arrive at the wedding venue, I quickly figure out a couple of location options for family photos. If it is at a church, I usually suggest having the family portraits in the front of the sanctuary — the stairs allow for easy posing, and the indoor location allows for even lighting. Photos at the church also keeps all the relevant family members in the same place and provides seating for older relatives while they are waiting.
If the ceremony is outside, I find somewhere with even light and a non-distracting background.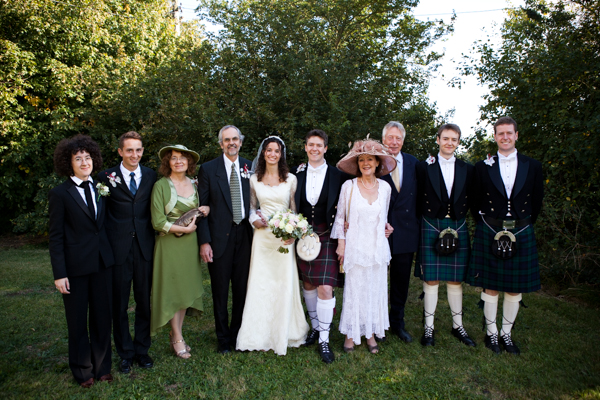 5. Suggest a shot list to bride and groom.
I like to go into family portrait photography armed with a list of photos that the couple and I have agreed to prior to the wedding. I keep a copy on me and give one to my assistant as well as the appointed family "wranglers." Having a list helps us to stay on track, never missing any of the must-have photographs.
You want to keep family portraits simple while also respecting the wishes of the couple, so I suggest the following list as a base and allow the couple to suggest just a few more.
Bride and groom with bride's parents
Bride and groom with bride's immediate family
Bride with parents
Bride and groom with groom's parents
Bride and groom with groom's immediate family
Groom with parents
6. Always get a photo of the bride with just her mother.
This makes mom happy. Just do it. Trust me.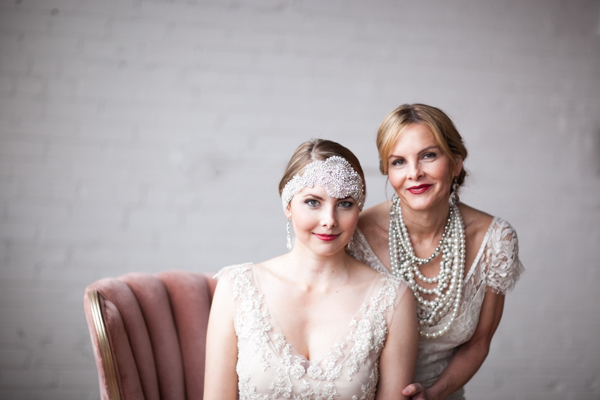 7. Be flexible.
Even the best laid plans can be derailed at a wedding. Sudden rain storms, fussy toddlers and grumpy sisters can make things more difficult. Having backup plans and making sure you've planned enough time can help you make sure you get the photos you need.
For more tips that can help you master wedding photography, check out the Craftsy course Wedding Photography: Posing the Family. And discover essential skills for successful family photo sessions in the FREE Cratsy mini-class Professional Family Portraits.
What other techniques have you found to make family portrait time go smoothly?