Have fun brightening up every room with any one of these easy, yet beautiful, quilted table runner patterns. They're the perfect quilting projects for the season.
Celebrate spring by creating any of these top quilted table runner patterns!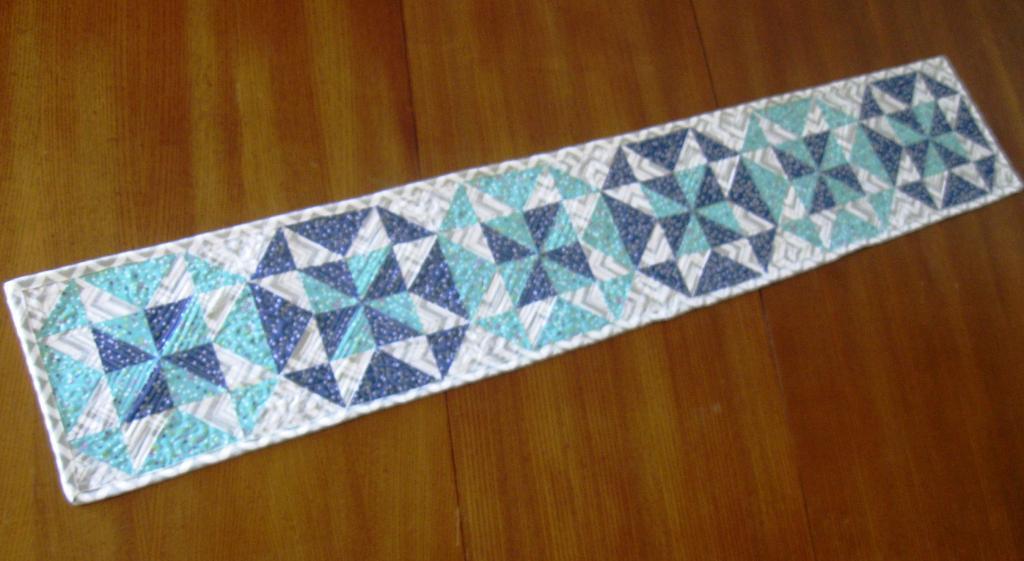 Midnight Frost Table Runner
The Midnight Frost Table Runner pattern by designer Melissa Corry is easily adaptable to spring fabrics and colors. This beginner-friendly free pattern measuring 8″ x 48″ features simple block piecing and works as a terrific skill-builder quilt. Three half-yards of fabric–a background and two feature fabrics are all that is required to make this fun quilted table runner.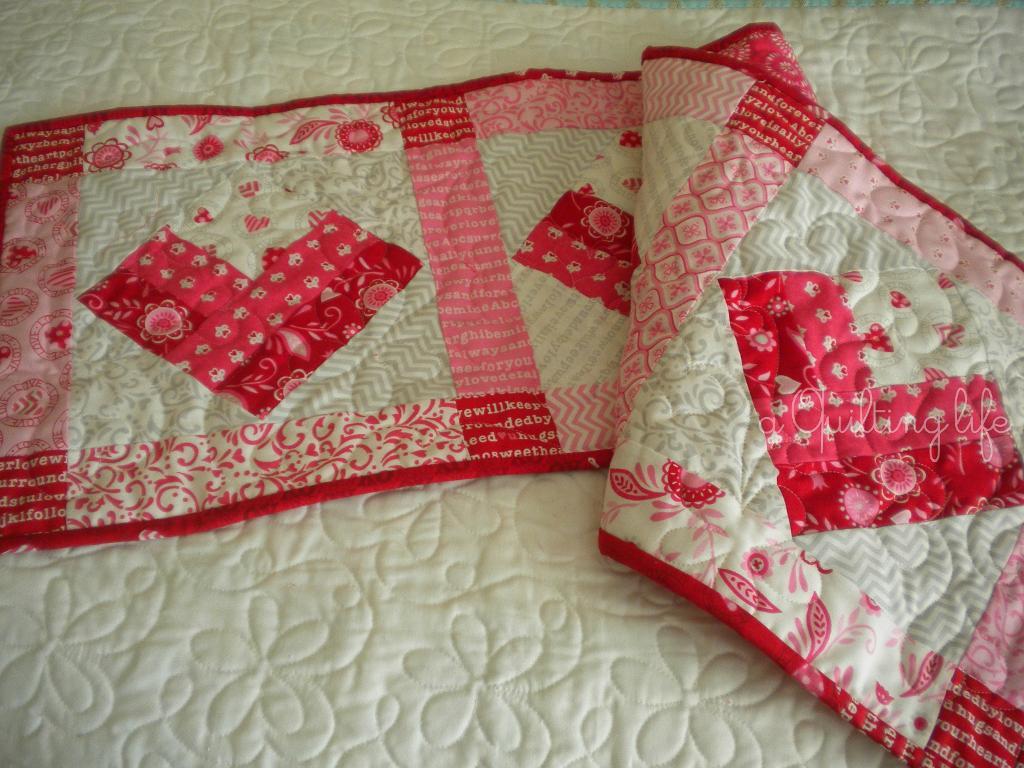 Patchwork Heart Table Runner
Hearts are one of the symbols of spring, and you'll have fun making this delightful Patchwork Heart Table Runner pattern. This runner measures 13″ x 44 1/2″ and is pieced completely from scraps. Layer Cake squares or fabrics from your scrap bin are the perfect choices for piecing this design. Stitch one up in Valentine's fabrics or use spring floral fabrics.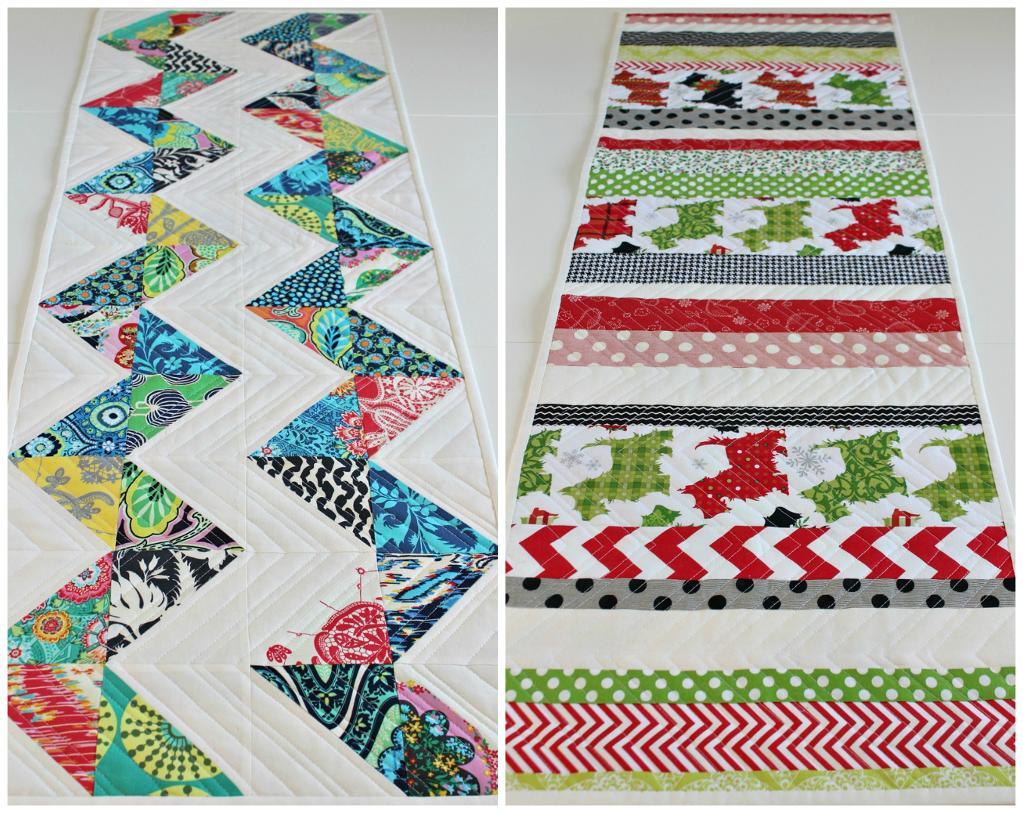 Reversible Table Runner
This Reversible Table Runner pattern by designer SaltWater Quilts is shown in both bright spring fabrics and holiday prints.  This runner measures 16″ x 48″ and contains 19 pages of detailed instructions perfect for the beginner quilter.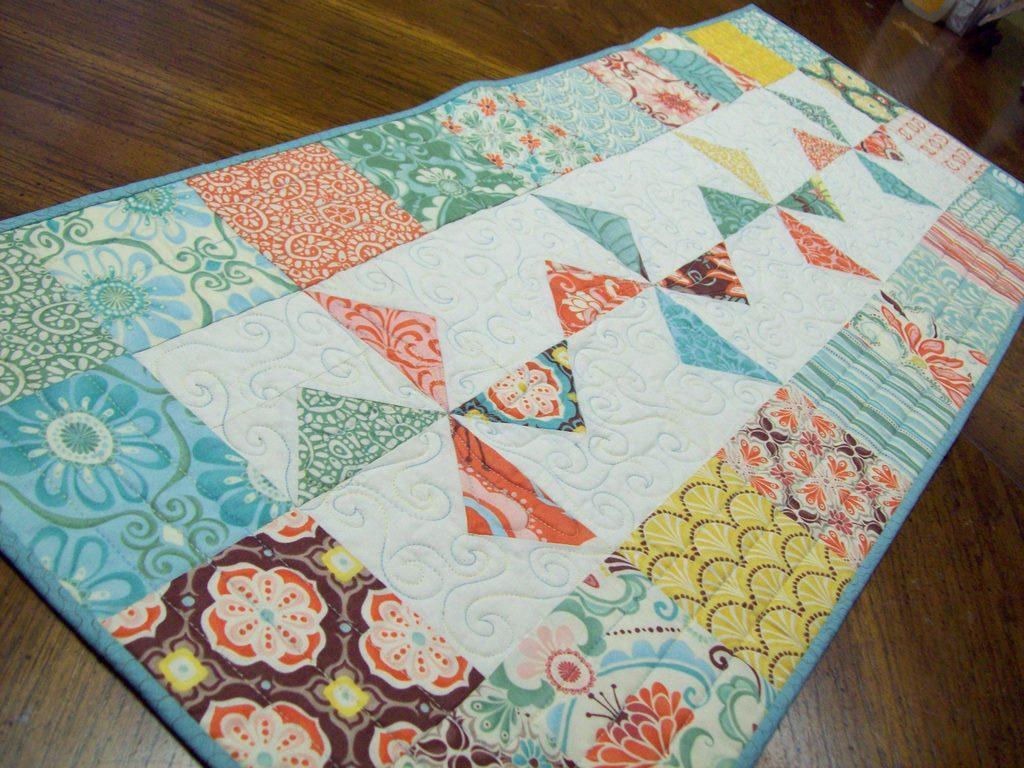 Windmills Table Runner
The Windmills Table Runner by Craftsy pattern designer PamelaQuilter is another perfect design for the approaching spring season. Windmills have always been associated with spring, and you can use your favorite spring fabrics to create this 18″ x 44″ runner. The pattern also has a wall quilt option and is pieced from 5″ charm squares.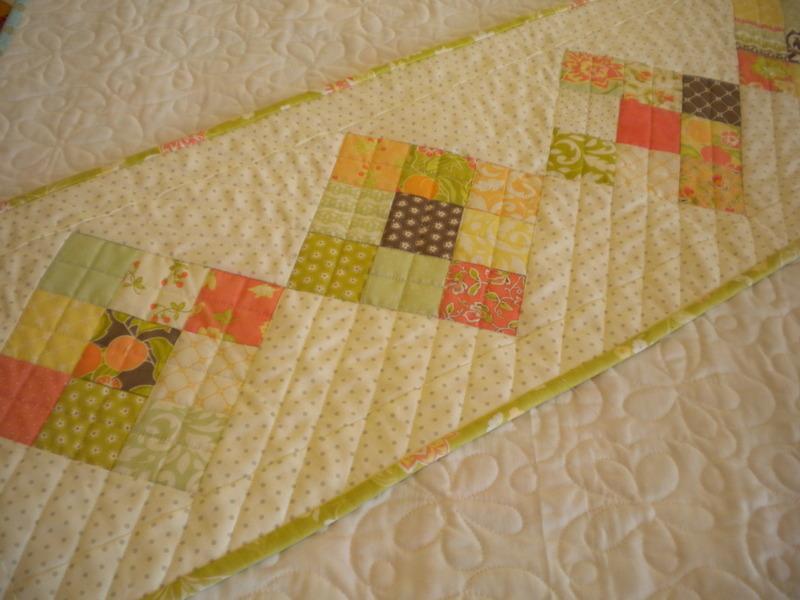 Simple 9-Patch Table Runner
The Simple 9-Patch Table Runner pattern offers two different runner size options: 12″ x 37″ or 12″ x 45″. Use mini-charm squares, charm squares, or fabrics from your scrap bin to piece this simple spring runner.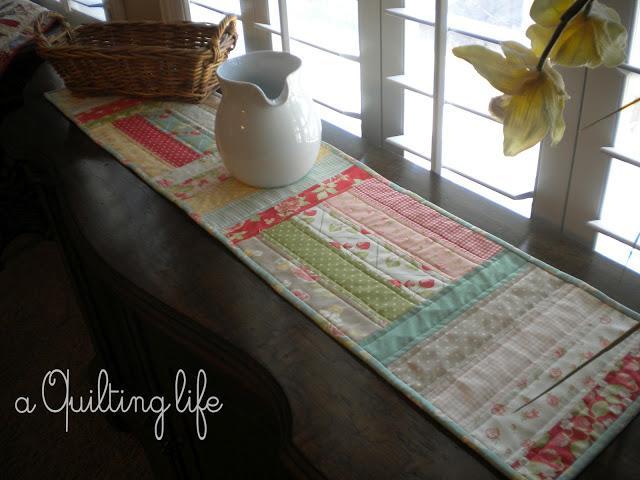 Simple Table Runner
The Simple Table Runner is another fast and fun table runner project to help you add spring to your home decor in a hurry. Two sizes are also included in this pattern–a 10″ x 30″ size and a 10″ x 50″ size table runner. This pattern uses scrap fabrics–left-over jelly roll strips are perfect for piecing this runner.
You might also enjoy our roundup of 10 FREE table runner quilt patterns.