Table runners are the perfect quilting project when you want to make something quickly or want to practice working with a color scheme or group of fabrics.
A small project like a table runner can help quilters see if they might want to use a particular group of fabrics in a larger project before spending a lot of money on a bigger quilt.
Table runners are also the ideal projects for experimenting with new color combinations. And table runners make wonderful gifts!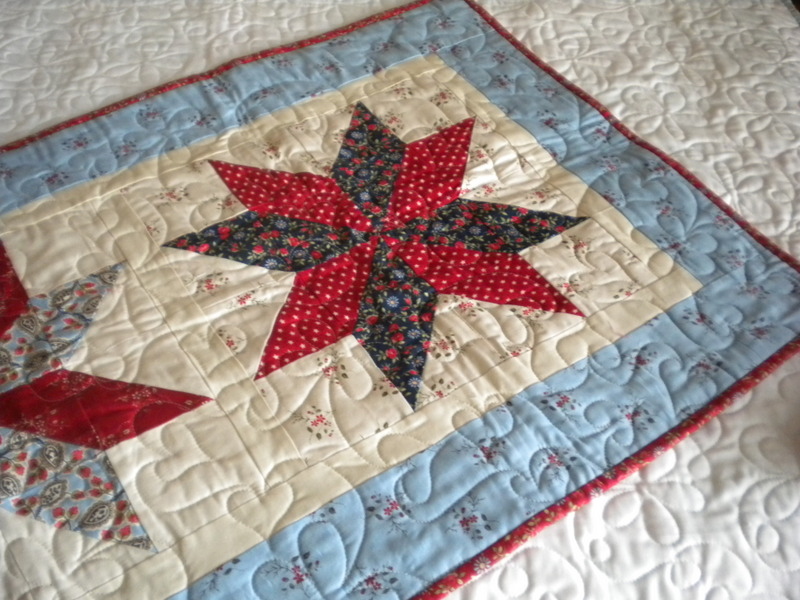 Patriotic Table Runner from A Quilting Life: Creating a Handmade Home
Table runners are not only quick projects, they are also economical.
Often, scraps from larger projects can be used to create a table runner. And since table runners are smaller, many quilters are able to do the machine quilting or hand quilting on them easily, saving the need to take the project to a longarm quilter.
Table runners are perfect projects to practice on and improve both hand and machine quilting skills.
The table runner is a versatile quilt that can have many uses — they aren't just for tables!
They can be used as a covering for a dresser, as a bed runner, or even as a covering for the back of a sofa. Small table runners can be used on a kitchen countertop to set dishes on when food is being served buffet-style. Another fun use for table runners is to use them crosswise across a table so they can be used as place mats for either side of the table.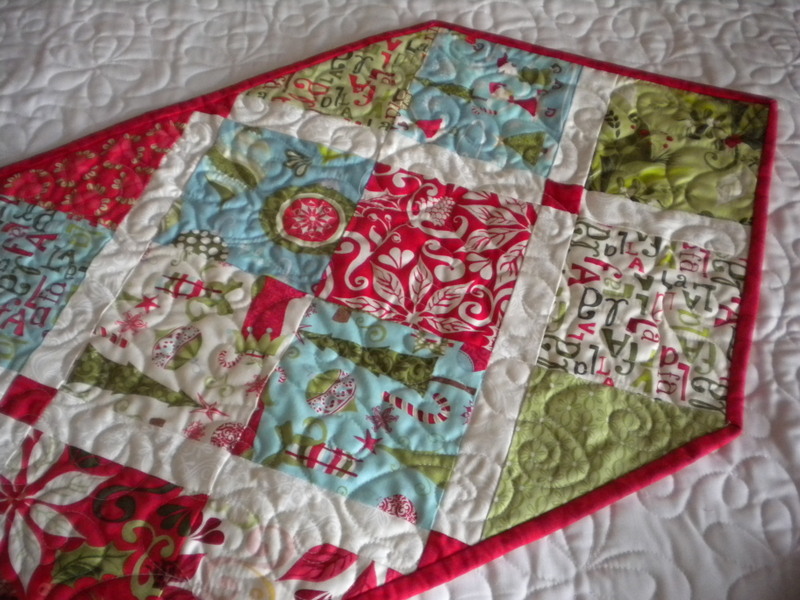 Cross Roads table runner from Charmed and Dangerous
Table runners are also a terrific way to spruce up your home for the holidays.
They can be made for every season and holiday, and since they are small, they are easy to store. The best way to store table runners is to roll them up and keep them in a drawer. Rolling the table runners prevents creases and wrinkles from forming when the runners are not in use.
The Christmas-themed Cross Roads table runner seen above is found in Heather Mulder Peterson's pattern pamphlet Charmed and Dangerous. This wonderful design uses just one charm pack along with background fabric, backing and binding. This table runner pattern is a terrific way to showcase all of the prints in a collection. It's also a great pattern for using scraps from your stash.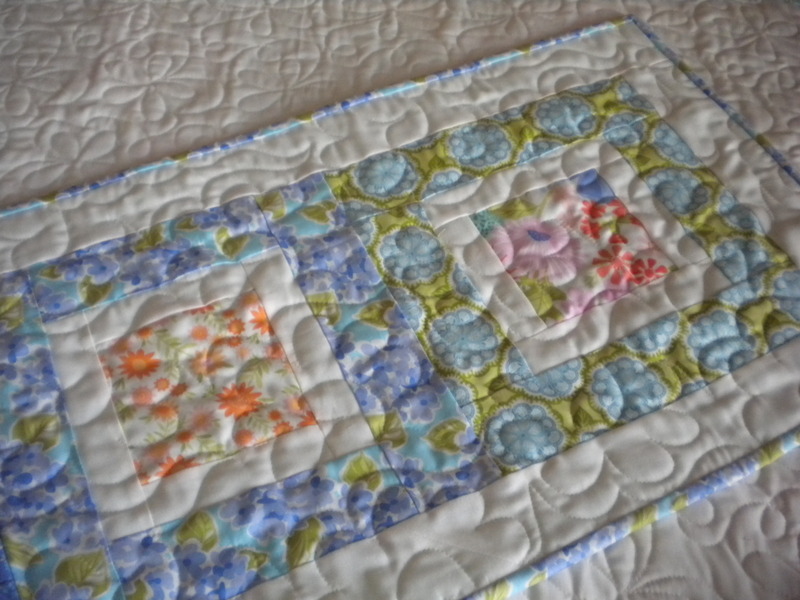 Mod table runner from A Quilting Life: Creating a Handmade Home
If you're ready to make a table runner, the Bluprint pattern shop offers several inexpensive patterns to get you started! For everyday table runners, you might want to look at the Four Better or Worse pattern, the Simple Table Runner, or the Midnight Frost pattern.
Looking for more ideas for quick quilting projects? You may also enjoy the Bluprint class Quilt-As-You-Go Patchwork Bags. And be sure to check out our blog post on mini quilts!
There is lots of fun to be had with table runners. Which table runner pattern will you make first?