Don't stop wearing your knits just because the weather is warmer. Knit up one of these cool summer tees and show off your handmade projects all summer long.
Photo via Bluprint member Azalea820
Sunburst Tee
The key to a comfortable summer tee is just the right amount of positive ease. This tee is designed to have just a little positive ease around the bust, with increases in the yoke to flatter your individual body measurements. The neckline is designed to give you plenty of room to breathe, even when the humidity is overwhelming.
Get the Sunburst Tee pattern here.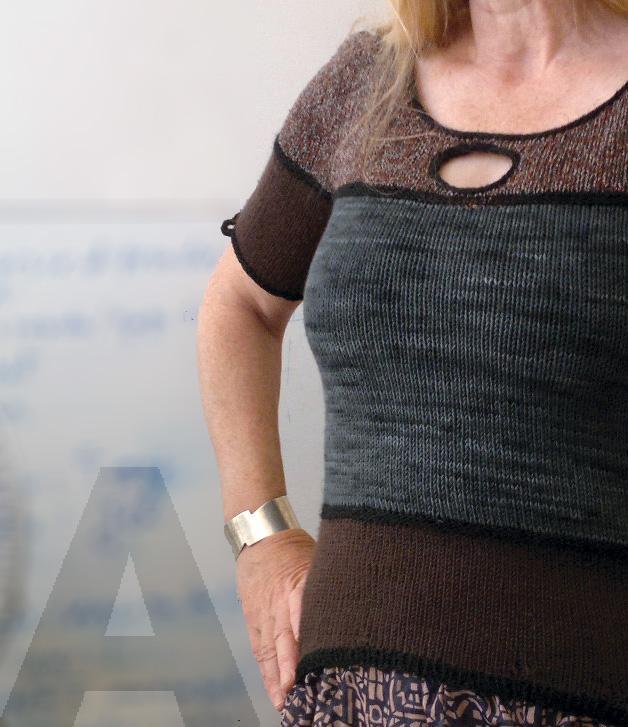 Photo via Bluprint member al-fa
O Tee
This tee is tempting for many reasons. It's color blocked, which means it's excellent for stash busting. You could make it in a solid color, too, and it would be just as lovely. It's also worked seamlessly in the round, so there are not many seams to deal with when you're finished — definitely an advantage if you're not fond of finishing.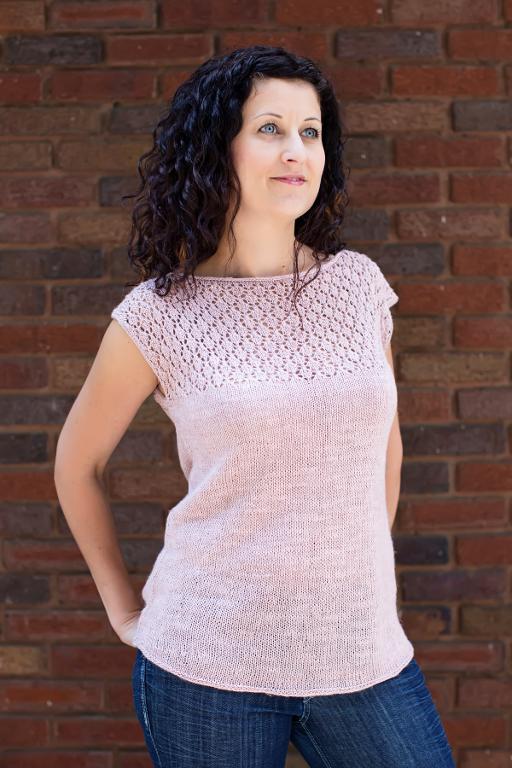 Photo via Bluprint member andrea_knits
Plum Blossom Tee
The gorgeous lace in this tee is a definite sign of summer. The viscose-linen blend of the yarn used in this sample is ideal for summer thanks to its light weight, cool fibers, and easy drape. Don't miss the I-cord details at the neckline and sleeves that give it a neat finish.
Get the Plum Blossom Tee pattern here.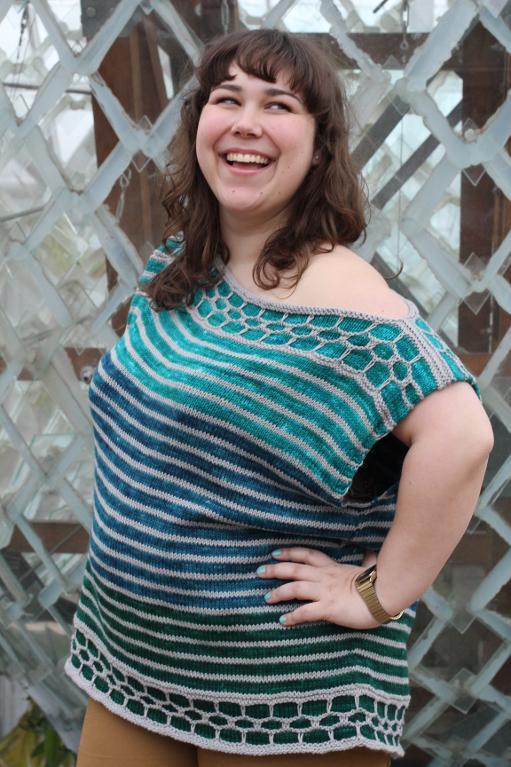 Photo via Bluprint member AllysonD
Umbre Lovre
According to designer AllysonD, the biggest challenge in this pattern is choosing the colors! This tee is designed to be worn off the shoulder, and you can even choose to wear a tank under it if you prefer. Its loose, easy fit makes it ideal for hot summer weather when you don't want your clothing sticking so close to your skin.
Get the Umbre Lovre tee pattern here.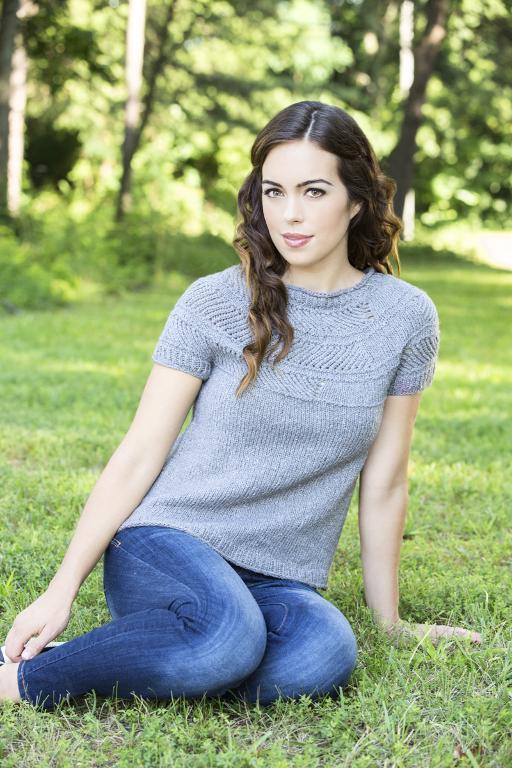 Photo via Bluprint member Universal Yarn
Diagonals Tee
Get ready for this: the yarn in this sample is a blend of llama, linen, and silk fibers. You'll just need some basic decreasing skills to knit this summer dream, so beginners shouldn't be intimidated by the detailed yoke. Plus the pattern is free, so you have nothing to lose!
Get the FREE Diagonals Tee pattern here.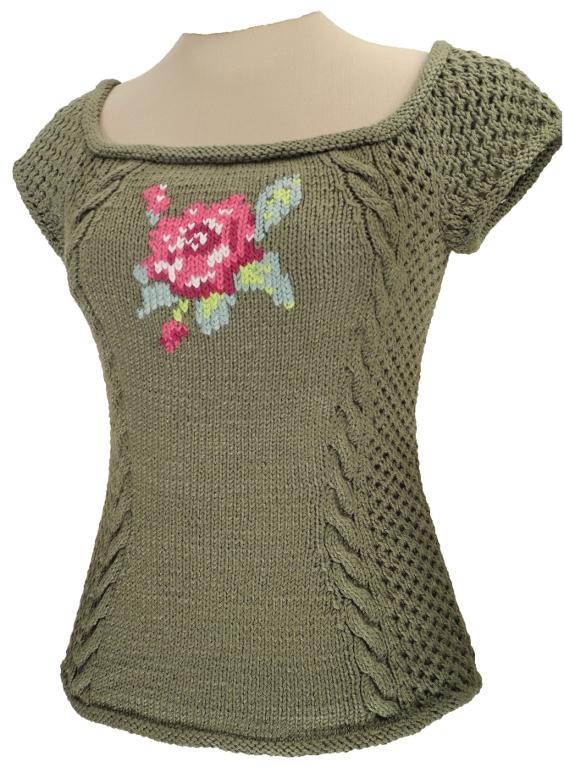 Photo via Bluprint instructor Joan McGowan-Michael
Gillian Tee
The mesh on the sides of this tee were designed to give a bit of ventilation on sweltering days. Bluprint instructor Joan McGowan-Michael, the designer of this pretty tee, is an expert when it comes to bust shaping. If you're knitting this tee, be sure to check out her class Feminine Fit: Bust-Shaping Techniques to learn how to modify the pattern to fit your measurements.
Get the Gillian Tee pattern here.
What types of projects do you knit in the summer? Do you have a favorite warm-weather yarn?
Knitting Kits You'll Love!
Your next project, made easy: Get a designer pattern & perfectly paired yarn.Shop Kits Now>>