The design on a sweater yoke can make it or break it for me when it comes to choosing a sweater knitting pattern. The design of a yoke is a great opportunity to show off your own personal style, whether you're a fan of minimal, simple designs or crazy about bolder designs.
Lately I've been considering designing my own sweater yoke. Of course, after browsing Bluprint for inspiration, I now have seven more sweaters to add to my to-knit list. Sigh.
Take a peek at these jaw-dropping sweater yokes and add them to your to-knit list — or use them as inspiration to design your own pretty yoke!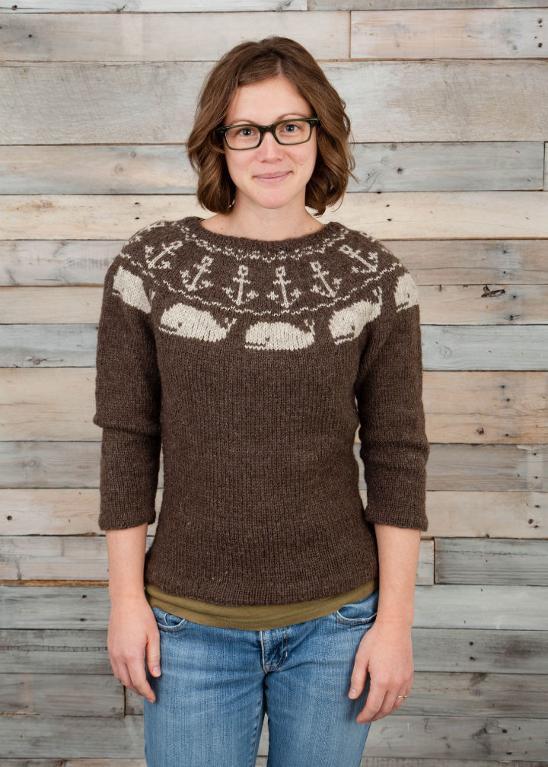 Photo via Bluprint member jessicahuthut
Whale of a Sea Life Custom Yoke Sweater
I'm a sucker for whales, so I couldn't resist including this sweater on the list. But here's the really awesome part about the sweater: Jessica actually designed her own yoke using the tips and tricks from Amy Detjen's Custom Yoke Sweater class. Luckily, Jessica was nice enough to share her chart so you can recreate her cute yoke.
Get the FREE whale and anchor chart here.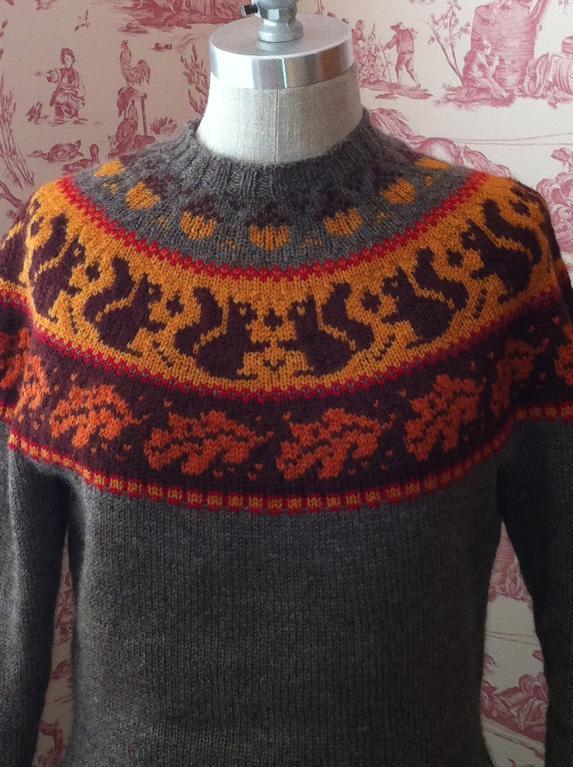 Photo via Bluprint member Aunt Lili
Blazing Folly
Here's another gem to come out of Amy Detjen's Custom Yoke Sweater class. Loosely based on the yoke design provided in the class, Bluprint member Aunt Lili took it one step further and added in even more color for the perfect fall-themed sweater.
Read more about the Blazing Folly sweater here.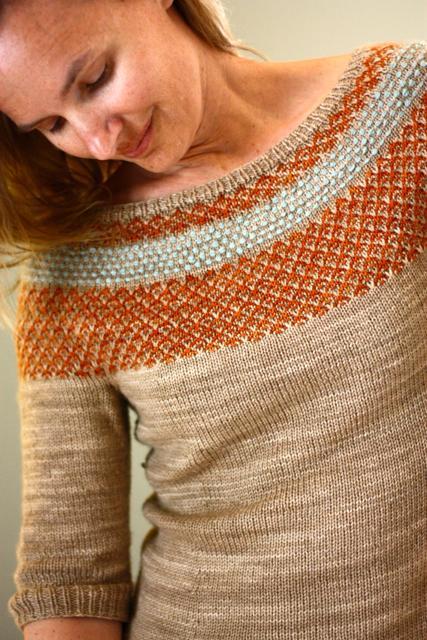 Photo via Bluprint member Mind of Winter
Yukiya Colorwork Yoke Pullover
Sometimes I get the guts to choose a sweater yoke that teaches me a new skill. This pullover is great for learning all about slipped stitch colorwork. The best part is that you only have to seam the underarms — great for knitters like me who detest all the finishing.
Get the Yukiya Colorwork Yoke Pullover pattern here.

Photo via Bluprint member Taiga Hilliard
Winslow Baby Sweater
Sometimes babies get all the fun sweaters, don't they? I'd totally wear an adult version of this cute little sweater. I love the little buttons that adorn the slip-stitch yoke pattern.
Get the Winslow Baby Sweater pattern here.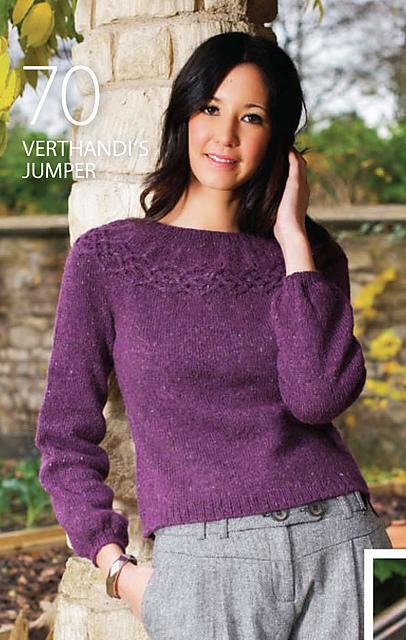 Photo via Bluprint member CannyCat
Verthandi's Jumper
You have to look closely to see the pretty yoke on this sweater since it's all knit in one color. Basic cable knowledge will help you knit the yoke with no problem. Rowan Felted Tweed yarn gives this sweater that speckled look, but it would look great in solid colors, too.
Get the Verthandi's Jumper pattern here.
Inspired to design your own yoke?
Knit your own custom-fit pullover with a personalized yoke & stranded colorwork. Plus, learn dozens of new twists on basic knitting techniques.Enroll today »