I used to think I would never wear a knitted top in summer, but that was before I knit my first lightweight wool tee shirt, a perfect match to our temperature-fluctuating Bay Area summers. Not every climate will allow a wool tee shirt, of course, but summer doesn't mean your wardrobe can't encompass some lovely knitted pieces.
Here are ten great summer tops for a variety of climates!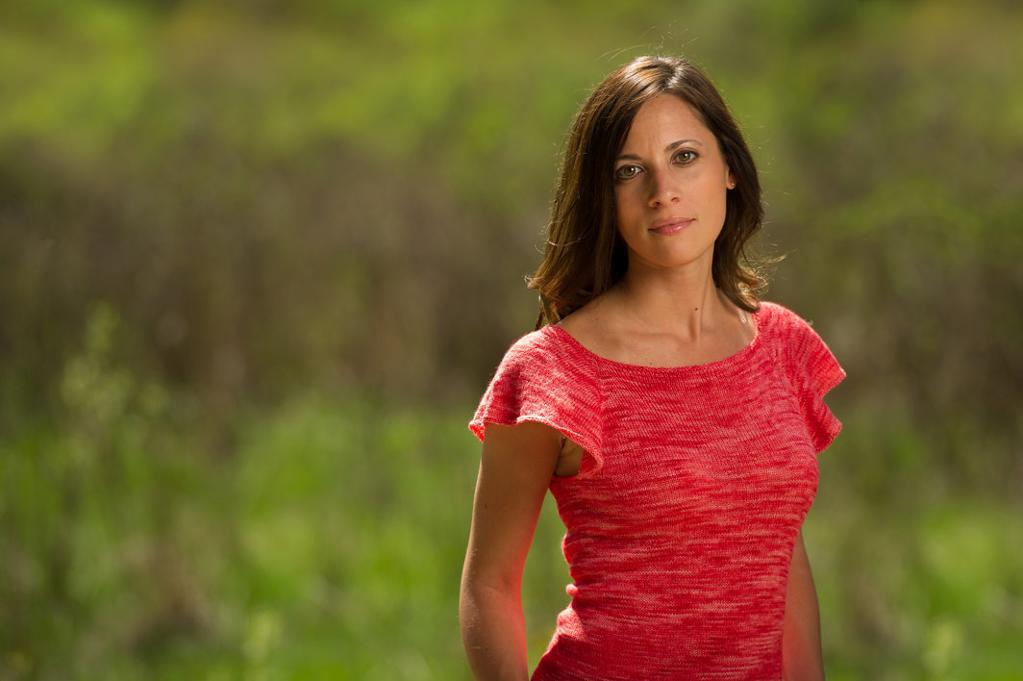 Photo via Bluprint member andrea_knits
The Mariposa Tee has beautiful fluttery sleeves and a vibrant color. Knit in lace weight yarn at a fingering weight gauge, breathability is built in. A silk/wool blend makes for a cooler, shinier, drapier fabric.
Get the Mariposa Tee pattern here.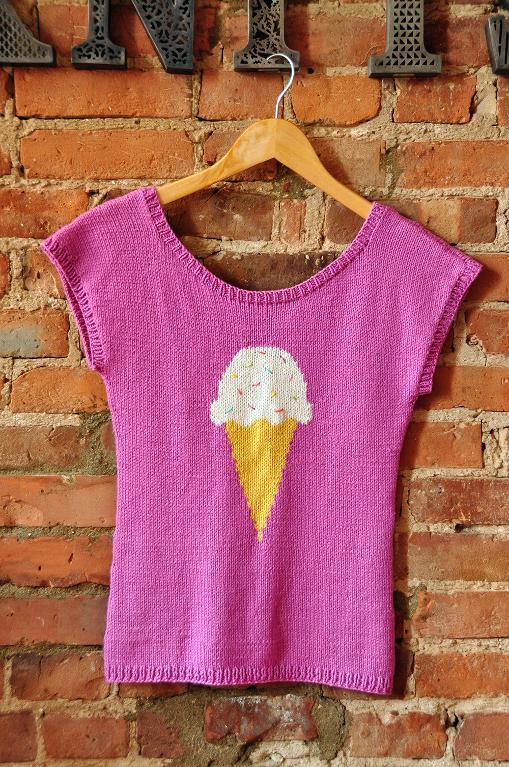 Photo via Bluprint member girlyknits
This adorable tee sports a nice cold ice cream cone on the front and a daring open back joined together with a series of knitted bows. Knit it up in a soft cotton blend for a knitted top you can wear to the beach!
Get the With Sprinkles on Top pattern here.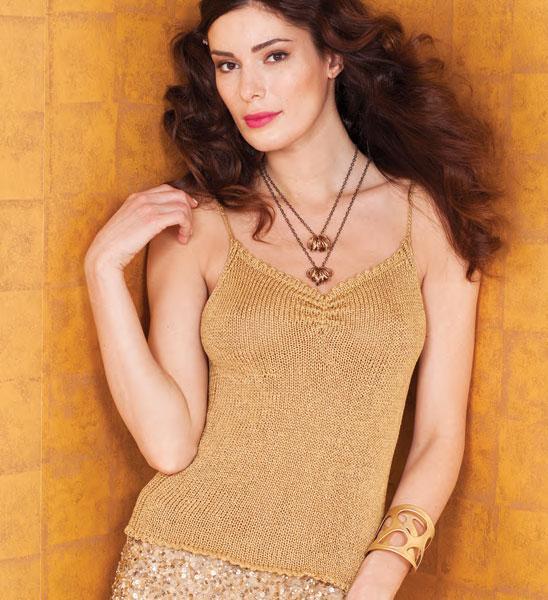 Photo via Bluprint member Vogue Knitting
Vogue Knitting brings summer glamor with a sparkly silk/lurex yarn and carefully-placed ruching. This elegant little tank is great for a night out or to wear under a cardigan during the day. A picot edging adds a finishing touch.
Get the Knit Tank Top pattern here.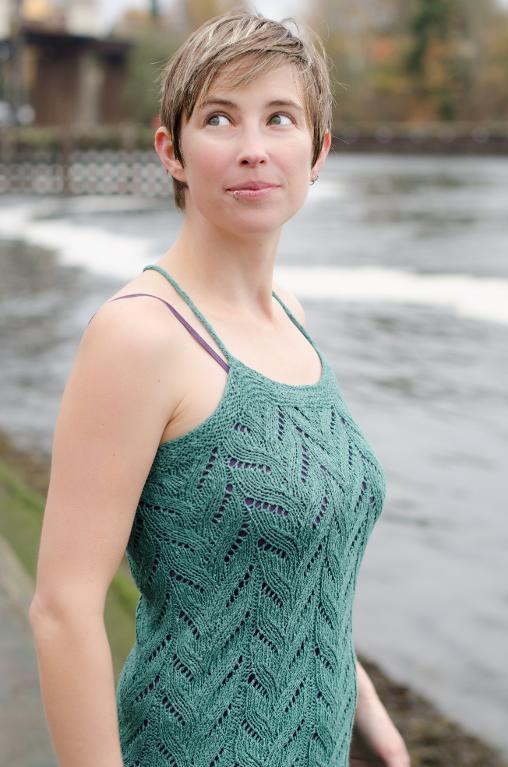 Photo via Bluprint member Andrea Rangel
A linen blend yarn and a clever lace pattern combine to make the perfect layering tank. Cute and casual, and with a seamless construction, it'll knit up fast.
Get the Agave Tank pattern here.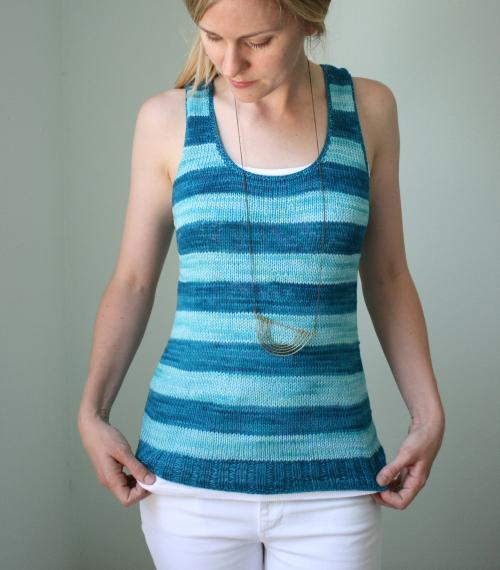 Photo via Bluprint member by theyarniad
I have a long torso, so I love tops that are long enough to cover me and still hit in a flattering spot. This classic tank, knit in bamboo and with a scoop neck, hits all the right notes. Add in stripes, and it's perfect!
Get the Aquae Tank pattern here.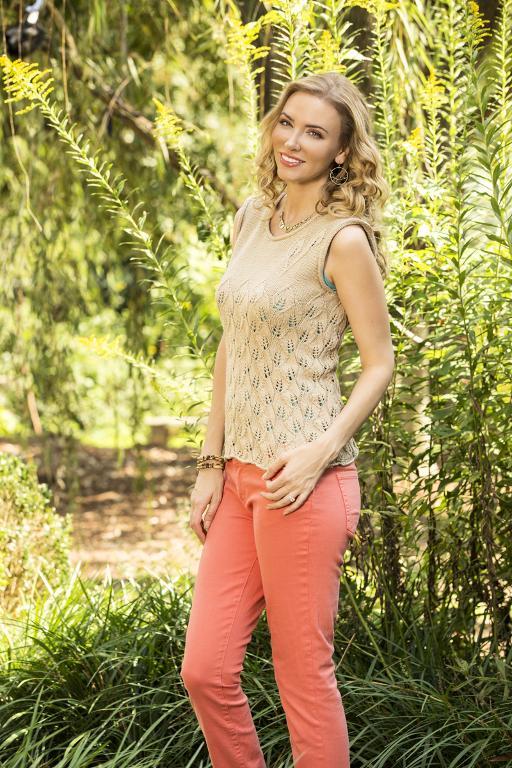 Photo via Bluprint member Universal Yarn
Cotton's drape combines with a tilted leaf lace to make a top that hangs just so. It's lovely in pale gold, but would also shine in a spring green or a rich spruce.
Get the Goldleaf Tank pattern here.
Photo via Bluprint member reWOLLuzza
I've been admiring this lovely top for ages now. The acid green is the first thing that draws me in, but then the beautiful honeybee lace, the drape and the gather, and the clever lack of shaping made into a virtue all overwhelm me. Since this design first appeared in Holla Knits, which makes a point of showing two versions of most every pattern, there's a wool version and a cotton version, too.
Get the Nachtfalter pattern here.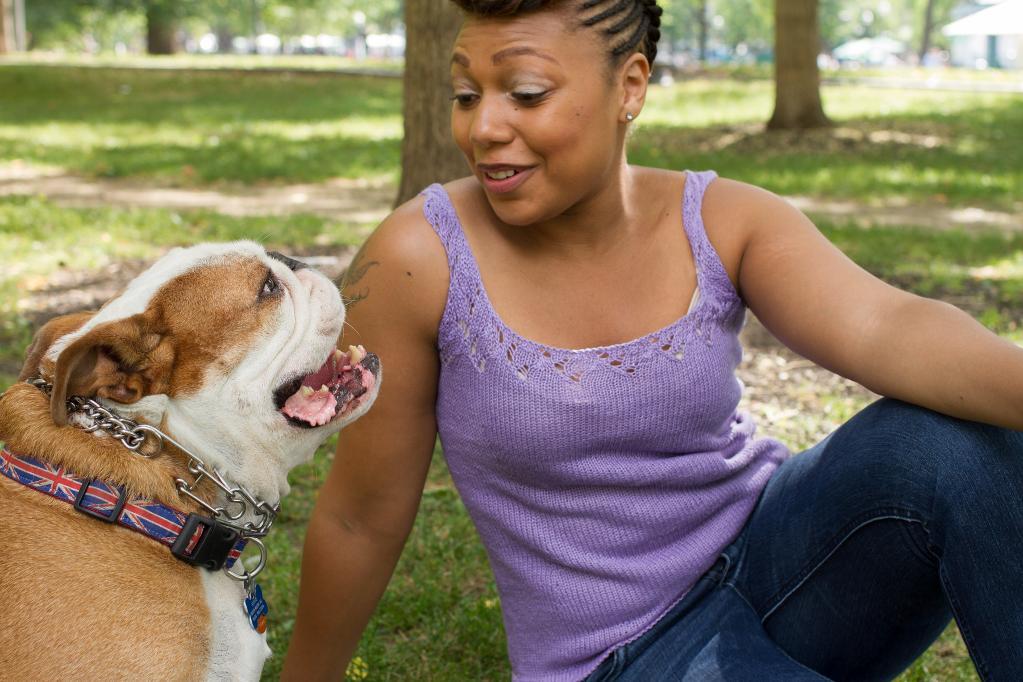 Photo via Bluprint member Knit Eco Chic
Lace can be the perfect touch in small doses, too. As a top edging, it balances out this tank, which has a tailored-looking folded hem, and built in shaping.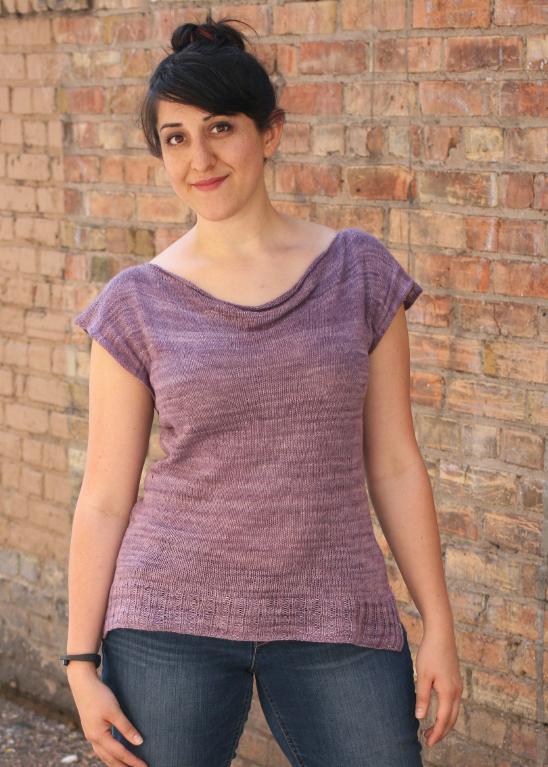 Photo via Bluprint member Miriam Felton
Drape at the neck, sleeves, and a split hemline are what give this summer tee its beauty. Knit in the perfect drapey blend of linen and silk, this is a top that would work on a vacation, or, with tailored trousers, a day at the office.
Get the Nesoi Tee pattern here.
Knitting Kits You'll Love!
Your next project, made easy: Get a designer pattern & perfectly paired yarnShop Kits Now »