Summer has officially arrived in the northern hemisphere and the excitement of sewing a new wardrobe is palpable! If you're like me, I bet you were struggling all throughout spring, trying to resist the pull of delicate, lightweight fabrics and bright, colorful prints, each holding the promise of carefree days and fun-filled evenings.
Make the most of the warm weather with my summer sewing style guide.
Maxi dress patterns to see you through any occasion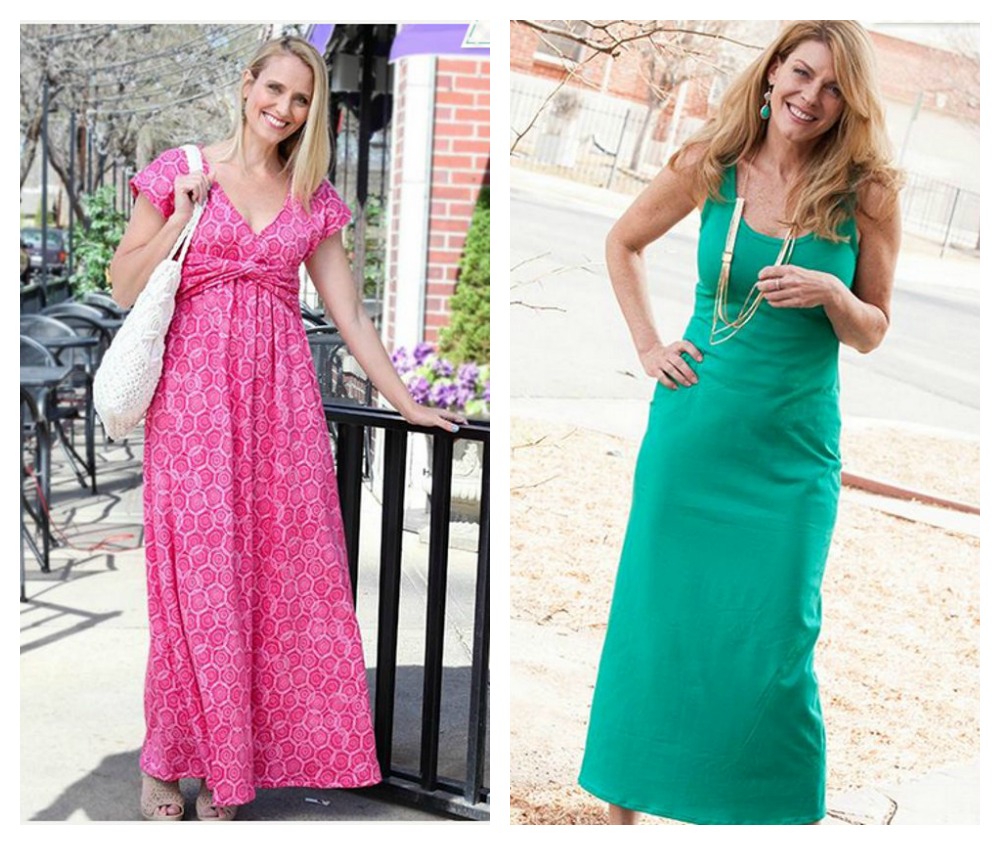 Photos via Craftsy sewing kit shop
No summer would be complete without a maxi dress (or two), for an injection of effortless glamour. Why not quickly whip one up in a knit fabric for an easy daytime look that is both cool and comfortable? The two designs above are featured in Craftsy's very own sewing kits, so you can snap up the pattern and fabric together for a quick sewing fix! The Summer Swirls Maxi Dress (above left) has lovely neckline and under-bust detail, and you really get your money's worth with the Daytime Duo Knit Tank and Maxi Dress (above right).
.
.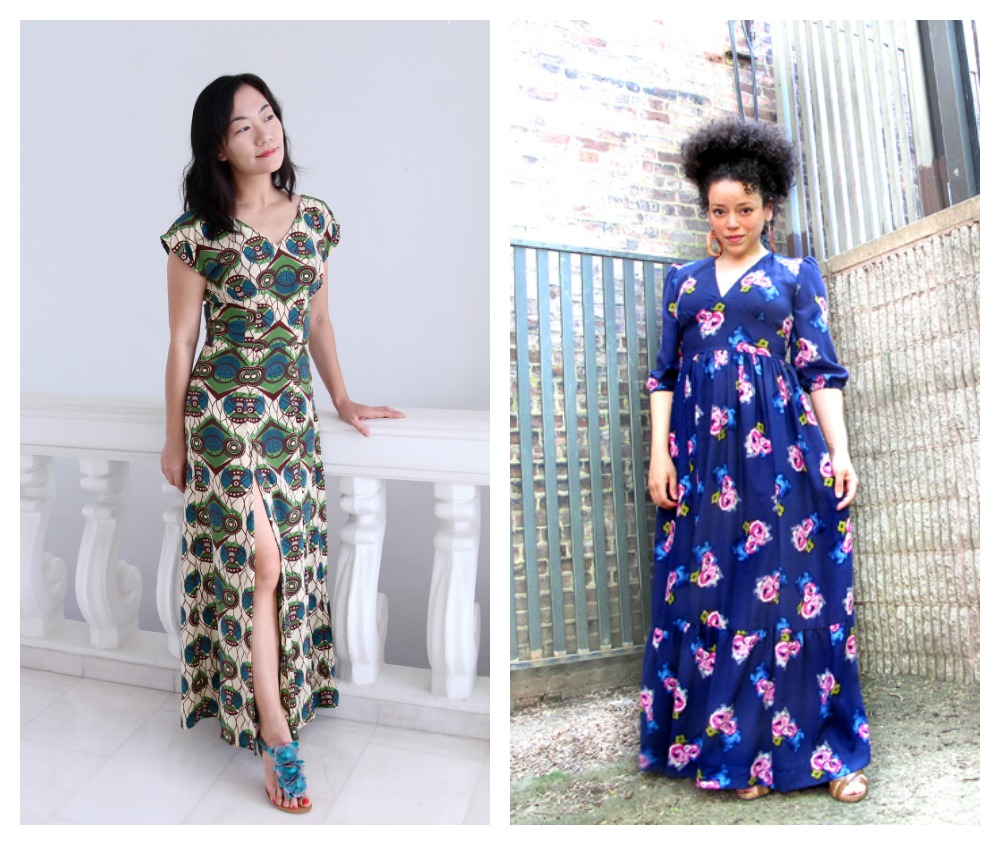 Photos via The Sew Convert and oonaballoona from kalkatroona
If you're after an elegant evening look, then you really can't go wrong with a floor-length number in a floaty rayon or voile. By Hand London's Anna Dress (above left) is a real head-turner with a 1940s-style bodice and thigh split, as is new kid on the block Giselle, by Kate & Rose (above right), with a voluminous skirt and blousy sleeve variation.
Get the Anna Dress pattern here.
Get the Giselle Dress pattern here.
Casual T-shirt patterns to help you keep your cool

Photos via A Stitching Odyssey and Dixie DIY
Got errands to run on a hot, sticky day? Then a loose T-shirt is just the ticket you need. These three patterns are all suitable for knit fabrics — which come in a great range of adorable prints nowadays — making them fun and fast to stitch up. I made my Megan Nielsen Briar T-shirt (above left) really trendy by drafting a peplum and using a metallic foiled knit. Dixie DIY's Summer Concert Tee (center) has a lovely swingy shape with a high-low hem and Named's Laurie Striped Tee (right) is lovely with it's pleat detail front.
Get the Briar Sweater and T-shirt pattern here.
.
.
Tank top patterns with a pretty twist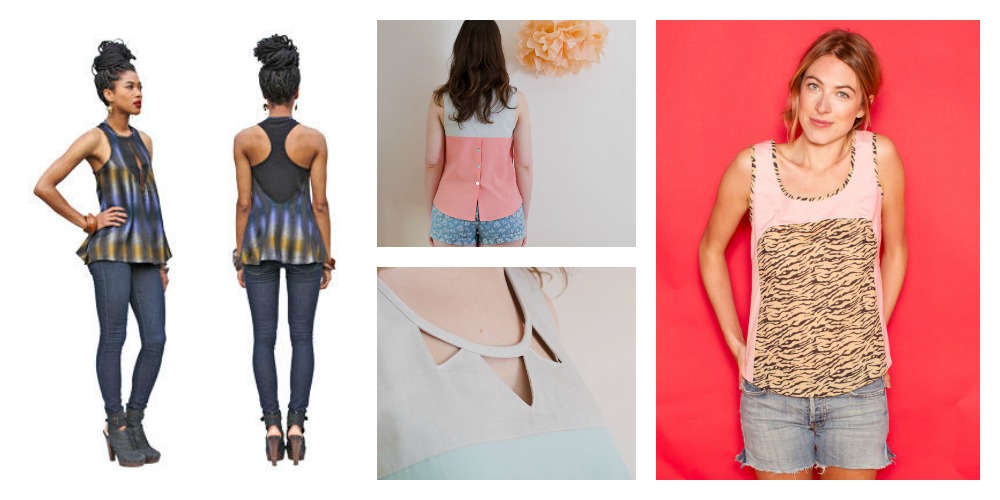 Photos via Victory Patterns, Deer and Doe and By Hand London
Although tank tops are seen as the quintessential garment for warmer weather, I tend to find them a little plain to be honest. So why not pick a pattern with added detail for a pretty twist? Victory Patterns' Simone (above left) has a sexy racer-back and doubles up as a beautiful dress, Deer and Doe's Datura Blouse (center) gives you a choice between a cute cut-out variation or a sweet collar, and By Hand London's Polly Top (right) has a cool, contrast panel. With these patterns, you can wear a comfortable tank top in the evening and still look chic!
Get the Datura Blouse pattern here.
Get the Polly Top pattern here.
Skirt patterns to show off your tanned legs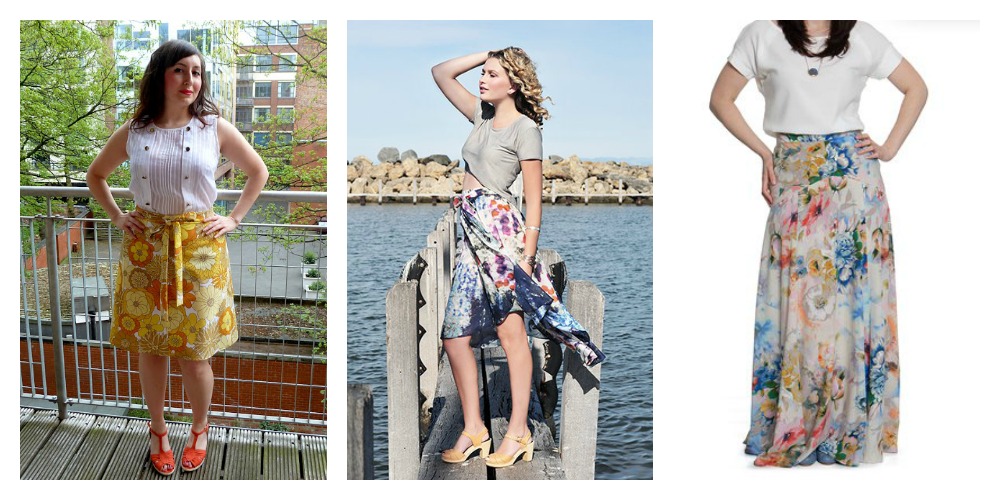 Photos via A Stitching Odyssey, Megan Nielsen and Sewaholic 
There's really nothing better than the swish of cool fabric on your legs on a hot day! Tilly and the Buttons' Miette pattern (above left) has a modest wraparound with a cute bow, ideal for everyday wear, whereas Megan Nielsen's wraparound (center) has a graduated hem and cascades along the hemline, perfect for a special occasion. Don't worry if your legs aren't tanned though, because maxi skirts are bang on trend this summer, and Sewaholic's Gabriola pattern (right) will help you achieve a dramatically elegant look.
Get the Cascade Skirt pattern here.
Shorts patterns that won't slow you down on busy days

Photos via Grainline Studio, Named and Megan Nielsen
Skirts are undeniably fun to wear, but sometimes shorts are much more convenient on busier days when you're running around like crazy. Plus, you don't have to worry about sudden gusts of wind! Grainline's Maritime Shorts (above left) are a classic summer design, but if you're after more coverage, then Named's Alpi Chino Shorts (center) are a much smarter alternative. If you're really keen on the more feminine lines of a skirt, then Megan Nielsen's Tania Cullotes (right) might be the perfect compromise for you.
Get the Tania Culottes pattern here.
Bag patterns to finish off your summer look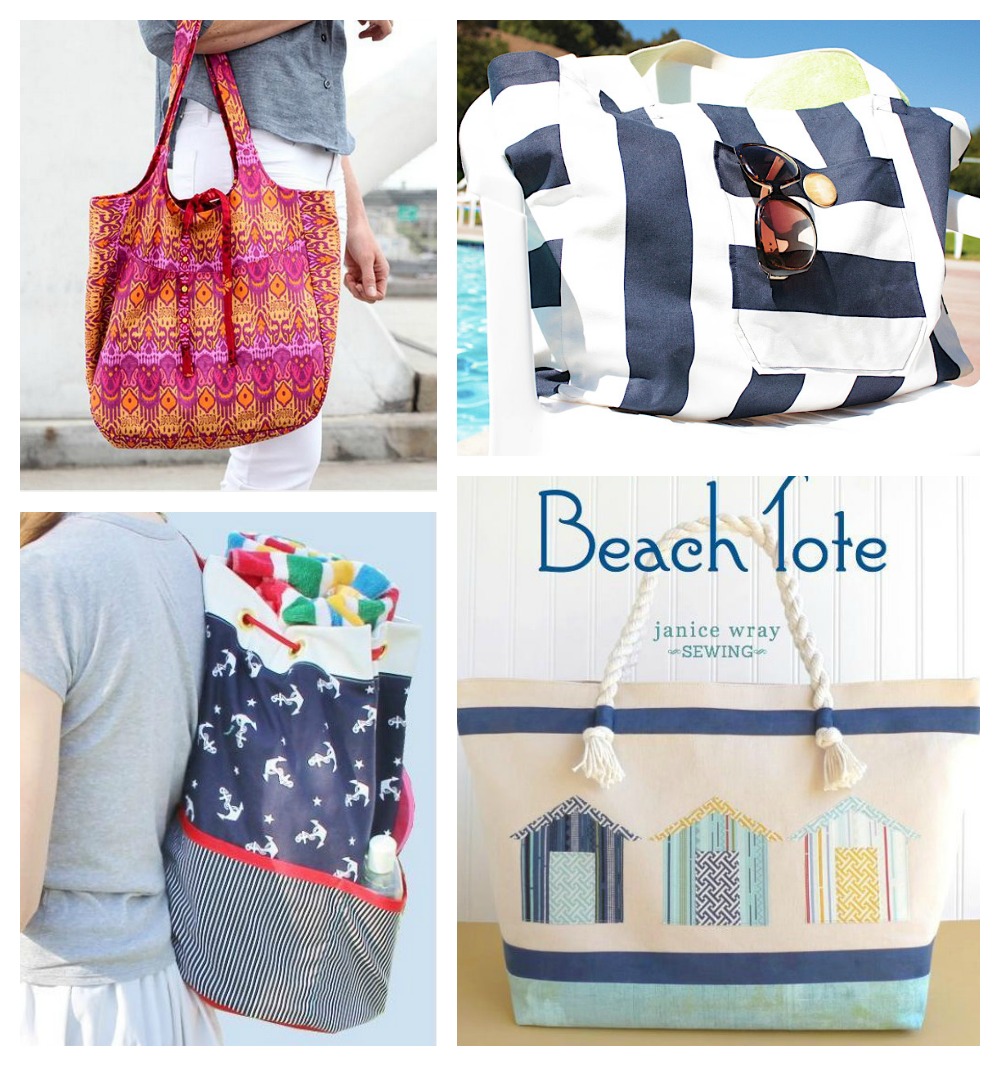 Photos via Craftsy, Elle Apparel, Craftsy Member 4girlsdesigns and Craftsy Member Janice
No summer is complete without a relaxing beach holiday or cooling visits to the pool. You're going to want something stylish to carry your essentials in, of course, and making your own bag can be a fun exercise in creativity! If you're short on time you can invest in Craftsy's Everyday Reversible Tote Kit (top left), but if you like a challenge you can learn how to draft a Canvas Beach Bag (top right) from scratch. To get the chic nautical look, you can attempt something a bit different with the Reversible Beach Bag (bottom left) or go traditional with the Appliqué Beach Tote (bottom right).
Get the Canvas Beach Bag pattern & tutorial here.
What's pattern are you going to add first to your summer wardrobe?