It's hot and sometimes a glass of water just doesn't cut the heat in the way that I'd like. But these drinks can't always be cocktails- like these infused vodka recipes. Sometimes I just need the refreshing chill of an ice tea or sparkling fruit juice.
There's no need to rush out to the store to stock your cupboards with the too-sweet and very expensive drinks you find on the shelves. You can make unique, refreshing non-alcoholic drinks at home with a few ingredients. This way you get a bit of nutrition thrown into the glass and can have fun coming up with flavor combinations and feel good that you can pronounce all of the ingredients in your cup.
For this list of ideas I've broken it down into a few categories: Agua Frescas, Iced Teas/Coffees, and adding interest to your water.
I hope you find these ideas helpful and use them as a starting point.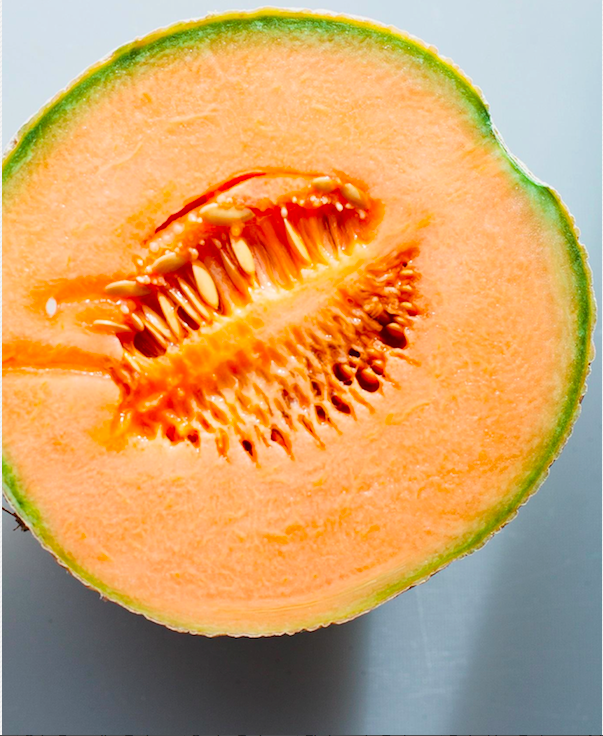 Agua Frescas
Agua Frescas literally means, "Fresh Waters" in Spanish. Just the name sounds refreshing. These popular Mexican and Central American drinks are made with either fruits, grains or flowers and then blended with water to provided a cooling, non-alcoholic drink. The most popular agua frescas are Horchata (made with rice and spices) and Agua de Flor de Jamaica (made from Hibiscus flowers).
Dried Hibiscus flowers can be found in many grocery stores (look in the ethnic aisle) or in Mexican grocers. Their flavor is tart, tannic and floral. As the dried flowers are hydrated in water they turn the liquid a deep reddish purple and their leaves open and unfurl and decorate the drink as well as flavor it.
I also love a melon-based agua fresca. We all know the cooling effect a slice of melon has on a hot day but when melon is pureed and blended with water and lime juice and served over ice – it's ability to satisfy increases dramatically.
To make the melon agua fresca, simply add chunks of peeled melon to a food processor with some water and blend until smooth. Mix with lemon or lime juice, a bit more sugar and any number of other flavors. You can strain through cheesecloth or a fine mesh sieve if you'd like a perfectly smooth and thin juice.
Try these great combinations:
Cantaloupe basil and lime
Watermelon ginger
Honey dew with lemon and mint
Try topping off the fresca with club soda for a sparkling juice.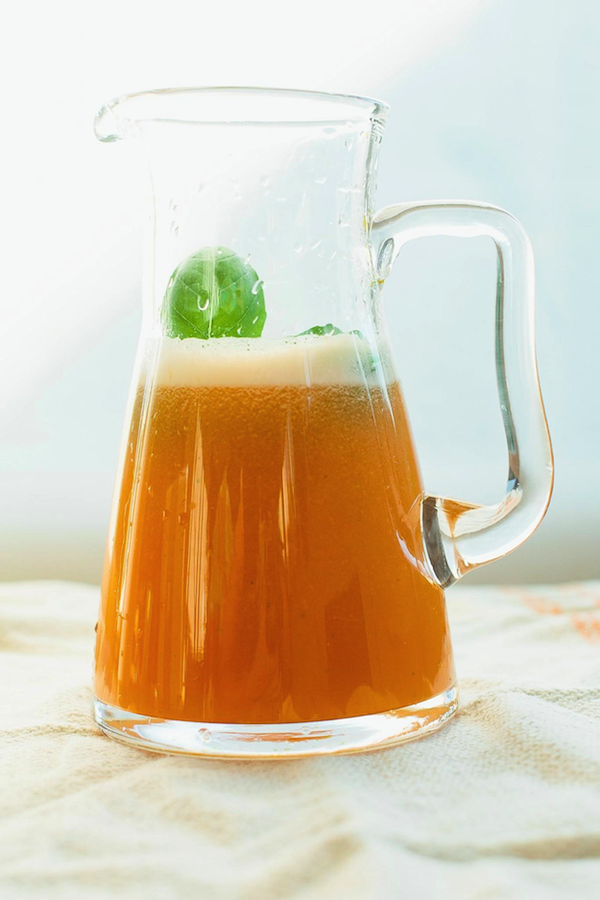 Iced teas/coffee
When our afternoons are long and hot I often will send the kids outside to gather some of our mint that occupies much of the garden. They come back with a handful of mint leaves and a few dandelion leaves that I have to sort through. After rinsing the leaves I pour hot water over them and allow them to steep for several minutes before adding ice.
From there I may add honey or a bit of sugar and some fresh lemon juice to make a sort of iced tea lemonade. The kids love it and love being a part of the process.
You can easily do this with any dried teas as well. I make the tea strong and then add ice for an instant iced tea.
We've talked about iced coffee, but we didn't talk about adding some vanilla simple syrup and cream to the cup for an afternoon pick-me-up. I also love adding a bit of cardamom to the simple syrup. Suddenly I have the taste of a Thai Iced Coffee.
To make the syrups just add 1 cup sugar to 1 cup water and whatever you'd like to infuse with it – vanilla bean, cinnamon stick, cardamom, etc. Bring that all to a boil then let cool. Keep in the fridge for up to several weeks and use it to flavor your iced teas and ice coffee. Or simply pour into a glass with a bit of club soda for a simple and refreshing homemade soda.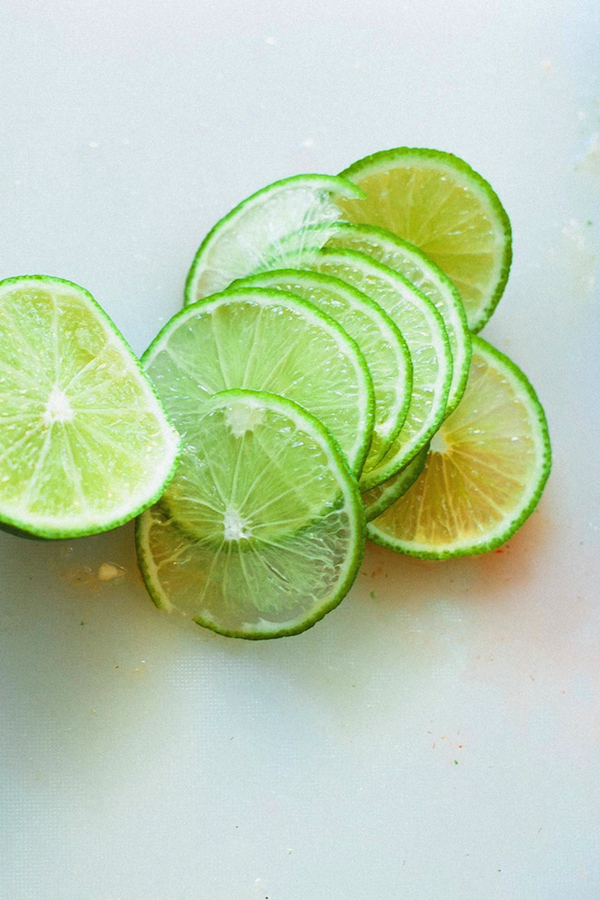 Beyond water
We all know the importance of drinking water on hot days but it's just not that tempting. But even with the subtle infusions of fruit or herbs in a pitcher of cold water, we find ourselves drinking it more often.
In the bottom a pitcher add slices of citrus, cucumber, fresh fruit and/ or herbs and mash them using the end of a wooden spoon. This bruises the fruit and herbs and gets them to release some of their essential oils which adds more flavor to the water. Pour cold water over top and refrigerate for a couple hours before enjoying.
Try these flavors:
Citrus with lemon verbena: Rounds of sliced lemons, limes and oranges infuse with fragrant Lemon Verbena. If you can't find Lemon Verbena just citrus water is delicious. Or use mint or tarragon.
Cucumber mint: Walk into most spas and they'll offer you a refreshing cup of cool cucumber water. It just tastes like your are doing something healthful with each sip. Add mint for an even more cooling drink.
Blackberry and ginger: Not only is this delicious, it's so pretty sitting in a glass pitcher on a summer's dinner party. Such a simple way to impress your guests with a quick beverage.
Vanilla rose: Find edible, organic rose petals and float in water with a vanilla bean that has been split. Incredibly elegant.
Strawberry lime: Sliced strawberries and lime. Summer perfection.
For more recipes to create homemade and non-alcoholic drinks check out this post all about simple syrups. And for more summer-y food fun, come back to the Craftsy Blog tomorrow for a roundup of delicious gourmet campfire recipes!