The humidity of warm weather is a nice change from the chilly temperatures, but getting your hair to cooperate with that humidity can be a real pain.
When your hair misbehaves in winter, it's easy enough to pop on a stylish hat to cover it up. But in summer? Not quite as easy. When it's too hot to wear a hat, you can still add a little touch of knitting to your hair that will add some style — and fight the frizz of the sweltering humid day.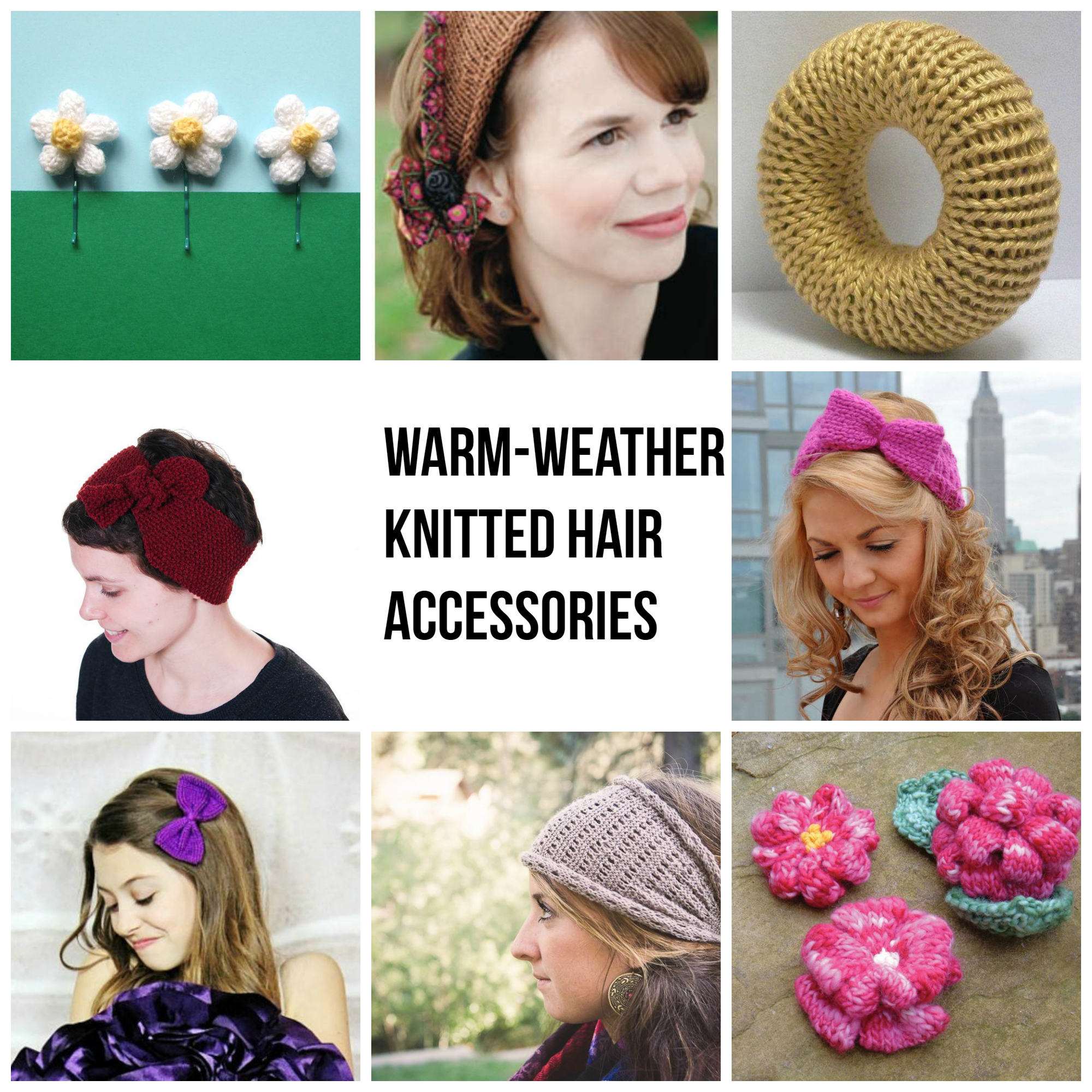 Just when you've given up on fighting hair frizz, you can take the focus off hats and instead embellish your hair with knitted headbands, bows, and hair clips.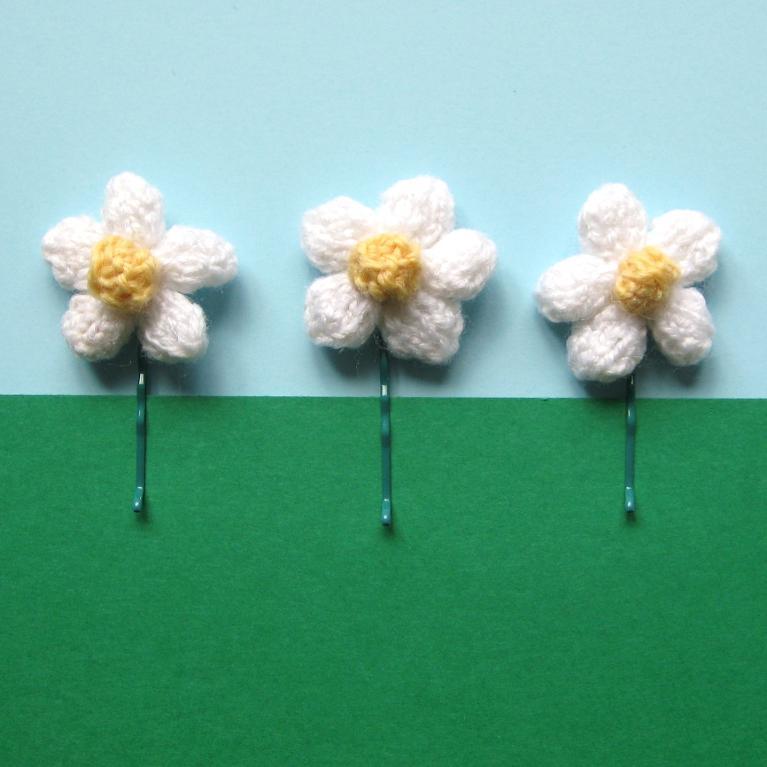 Photo via Amanda J Berry
Daisy Hair Clip
This hair embellishment can be glued to practically any hair clip. Knit up three or four daisies and glue them in a row on a barrette or attach them to bobby pins as pictured here.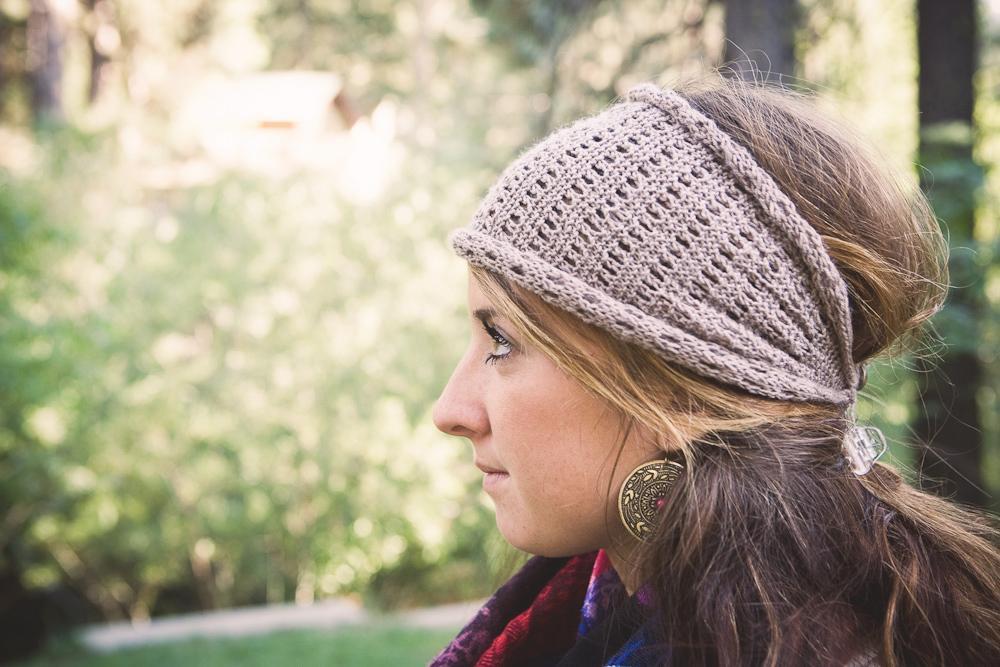 Photo via mclaughlin174280
Lacy Head Wrap
A nice warm-weather alternative to hats is a head wrap. Use a cotton yarn if you really want to make the wrap breathable. It's the perfect accessory for those summery bohemian-style outfits.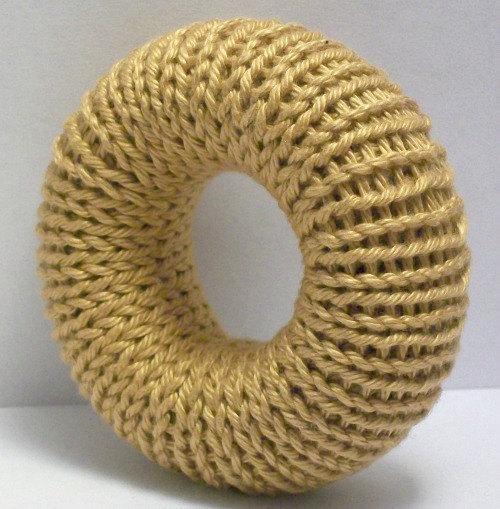 Photo via Toriione
Toriione Hair Bun Maker
Have you ever tried the sock bun? This handy pattern can produce the exact same effect, minus sacrificing one of your favorite socks. Use a soft yarn that will glide through your hair more easily, preventing breakage. Not sure what type of bun this bun maker will result in? Check out the link below to see a few examples.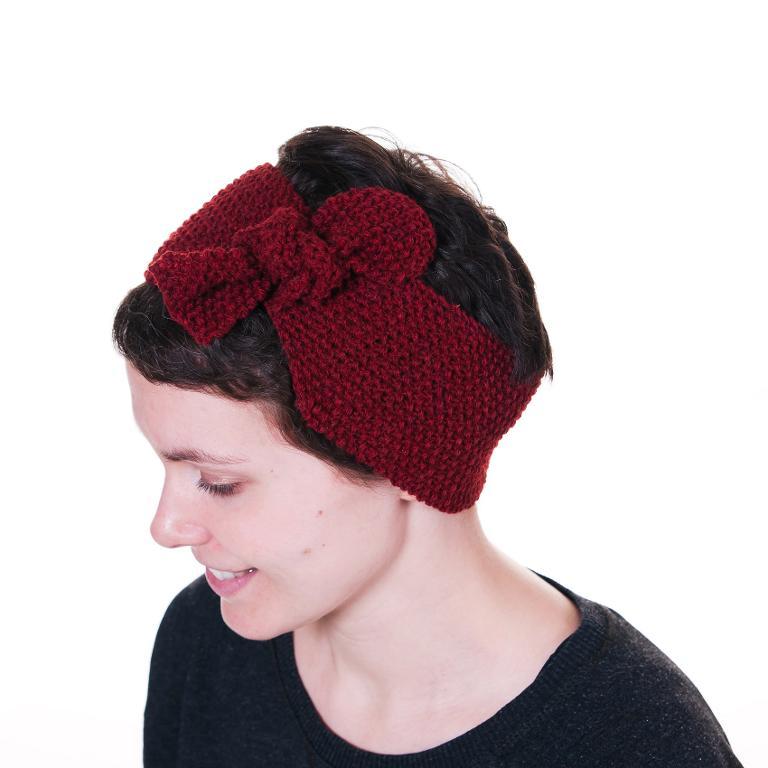 Photo via haloopajoop
Turban Knot Headband
This headband can be worn all year round. You'll want to scoot it off your ears for summer. In winter, you can make a second one that has a fleece lining.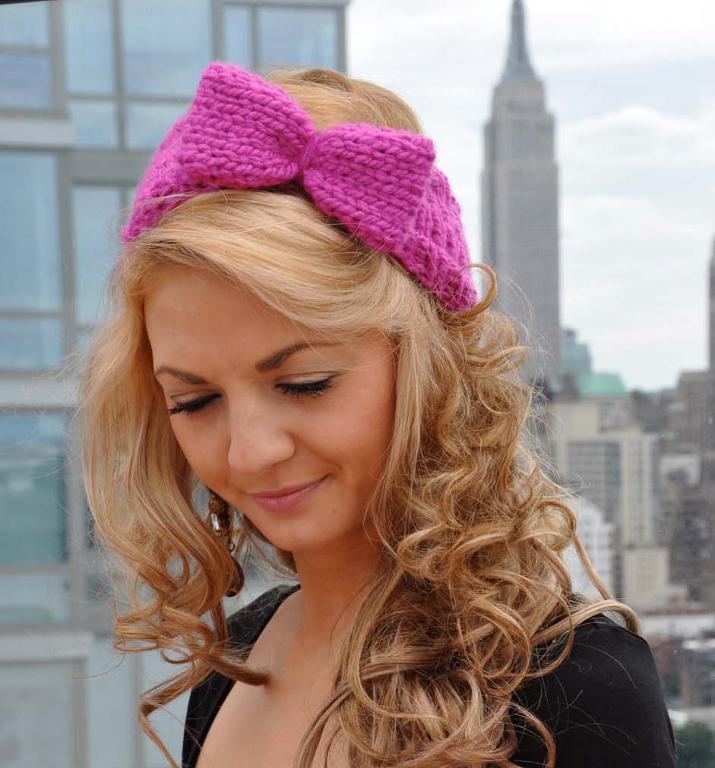 Photo via girlyknits
Bow Head Headband
This headband can be knit in the round or flat. Beginners can feel confident about tackling it, as there's a three-part video to cover knitting the headband.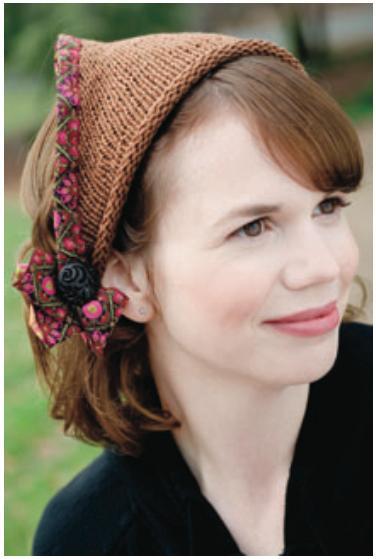 Photo via knitgrrl
Dutch Girl Headscarf
When I first learned how to increase and decrease my knitting, I spent a lot of time knitting triangles that later turned in to headscarves like this one. Make yours even more unique with ribbons and buttons for embellishment.
Photo via nicola3498654
Knitted Flower Blooms
Get three variations on a bloom with this pattern. These are meant to be an embellishment that attached to totes, scarves, and other accessories, but you could also glue a hair clip on the back and turn it into a fascinator.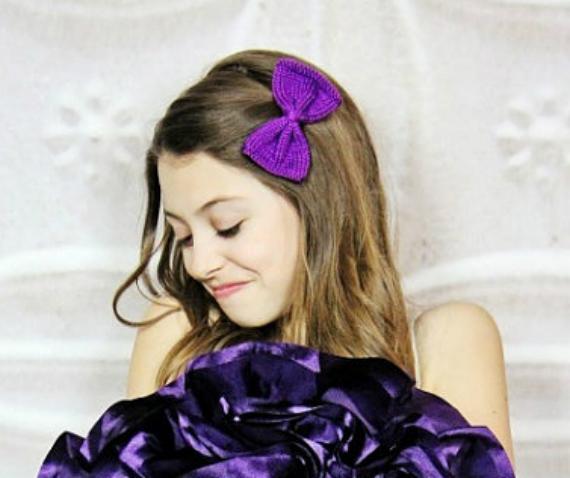 Photo via Torrione
Perfect Knit Bow
If you don't want to go full bow headband, this pattern is a good alternative. There are four bow sizes included in the pattern, so you can choose how bold you want to be.
Do you abandon hats during warm weather? What do you knit instead?