Every season, color palettes and styles change! Summer always brings vibrant hues and lots of gorgeous blooms — but every year, a few extra, unexpected trends appear. Here are some of the beautiful styles, elements and colors that we've noticed cropping up this summer.
5 gorgeous trends that will be huge this summer
1. Think pink!
Pink has always been a popular color for cakes, but over the past year, we've had a lot of couples opt for a romantic pink palette for their weddings. Normally, we'd expect color palettes of white, cream, champagne and robin's egg blue. Embrace the color of the season with sophisticated tones such as blush, rose and dusky pink. You could even go with corals if you pair them with gold, copper, crisp white or sleek gray.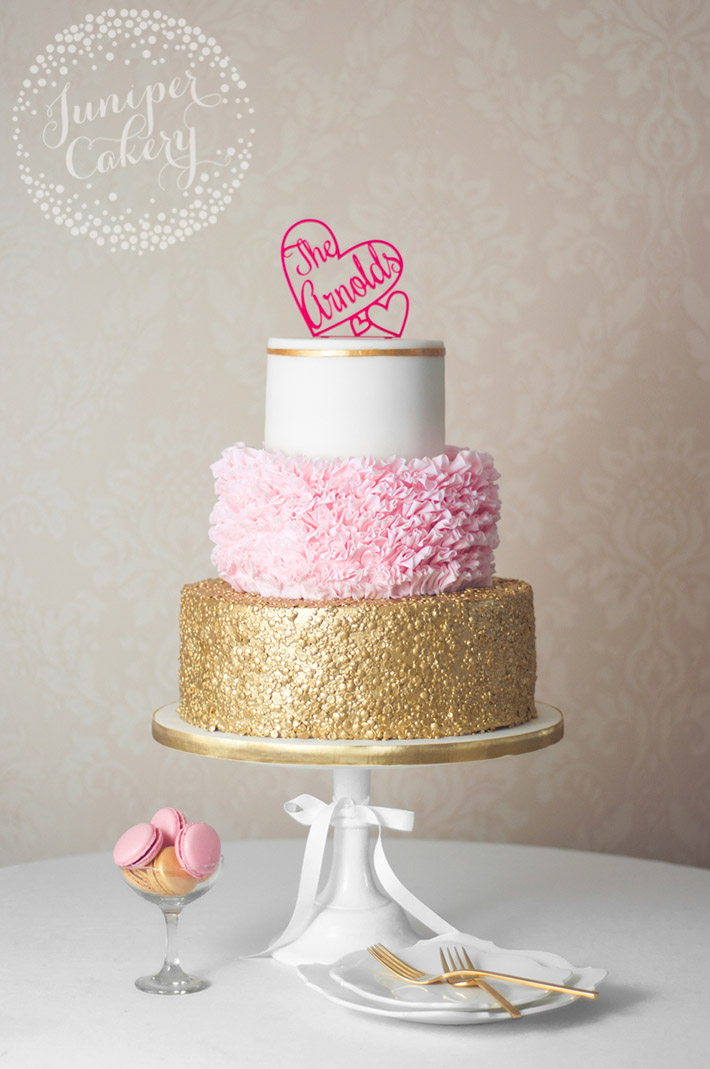 2. Stay golden
Gorgeous golden cakes have been growing in popularity for some time now, but this summer, we've been noticing gilded tiers adorning many cakes and dessert tables. From sleek gold leaf–covered designs to hand-painted, 24 karat gold cakes, we think the midas touch is here to stay!

3. Be young & carefree
Playful, fun cakes are perfect for summer parties, events and weddings. A vibrant color palette and quirky design elements can give any cake a youthful look. For example, mix sugar daisies with robin's egg blue, gold sequins and a statement-making flower, like we did in the carefree cake above. If you're stuck for ideas, try using sugar wildflowers or fondant berries into your designs.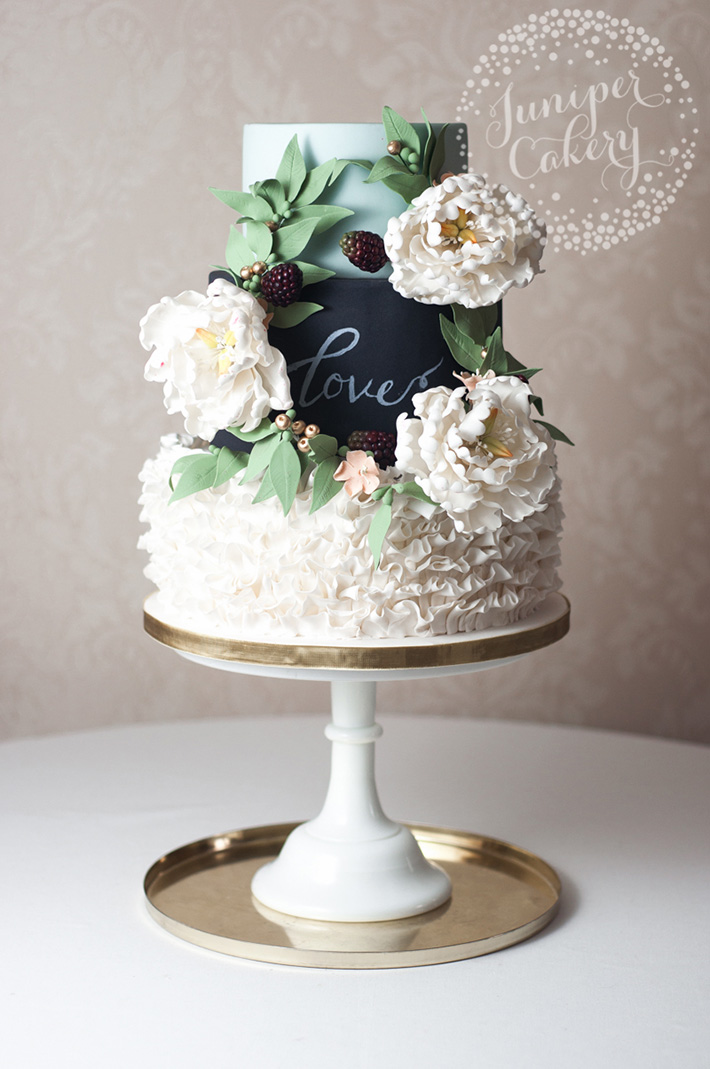 4. Nature-inspired cakes
Wreaths, sugar flowers, berries and leaves are perfect for rustic or nature-inspired events. For the design pictured above, the neutral and natural palette let the organic elements shine, and a little gold added just a hint of glamour.
5. Elaborate naked cakes
Love them or hate them, the naked cake is here to stay! We still receive lots of requests for semi-naked and naked cakes. These days, clients want their naked cakes to be little more organized and styled than the naked tiers of the past few years. Decorate rustic naked cakes with luxurious gold-dusted macarons in gourmet flavors (like dulce de leche or caramelized pecans — yum!), huge florals and quirky fruits.
Stay in the know about future decorating trends!
Become a Blog Buddy by subscribing to the Bluprint Blog today, and get updates on cake decorating trends and helpful tutorials, tips and tricks in your inbox.