Sometimes, muffins are so sweet that they're really more like cupcakes without frosting. While that can make for a highly pleasant indulgence on occasion, if you're looking for a healthier start in the morning, these sugar-free muffins are just the ticket.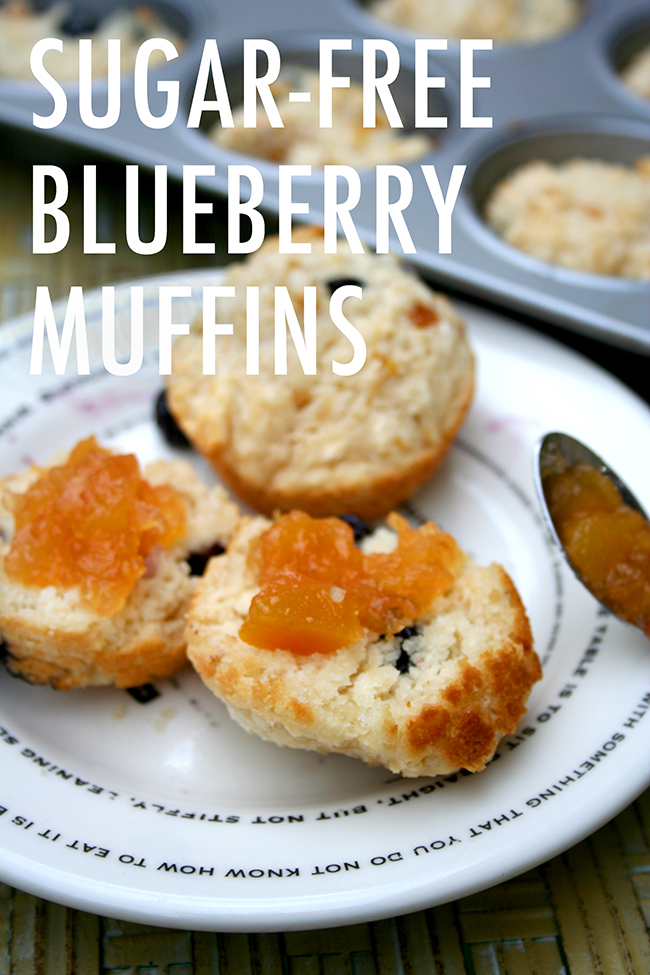 Photos via CakeSpy
These delectable sugar-free blueberry muffins contain no refined sugar or artificial ingredients.
Yogurt and fruit puree keep them perfectly moist, and their slight sweetness is naturally derived, from the fruit in the batter and fresh blueberries mixed in before baking.
As you'll see in the recipe notes below, these muffins are also well-suited to adaptation and substitution. Moreover, you'll never miss the sugar in these delectable morsels!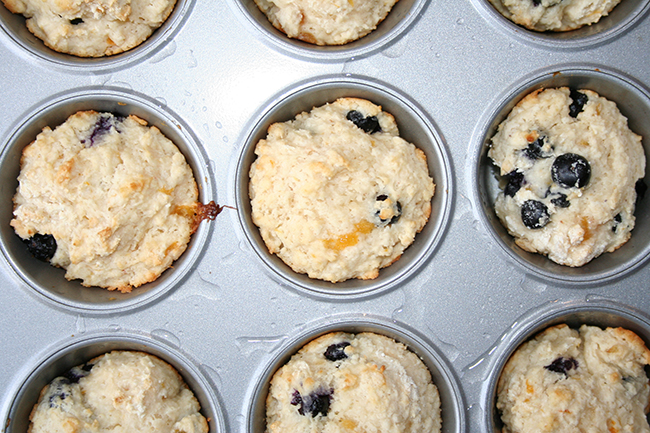 Sugar-free blueberry muffins recipe
Makes 12 muffins
2 cups all-purpose flour
2 teaspoons baking powder
½ teaspoon salt
½ cup whole milk
¼ cup unsweetened fruit puree*

¼

cup full-fat plain yogurt (regular or Greek yogurt are both fine)
2 tablespoons coconut oil, melted (can use melted butter or vegetable oil)

½ 

cup blueberries*
*See recipe notes for more information.
Step 1:
Generously grease (or line with cupcake liners) a 12-cup muffin tin. Position a rack in the middle position of your oven, and preheat the oven to 350 F.
Step 2:
In a large bowl, sift together the flour, baking powder and salt. Set aside.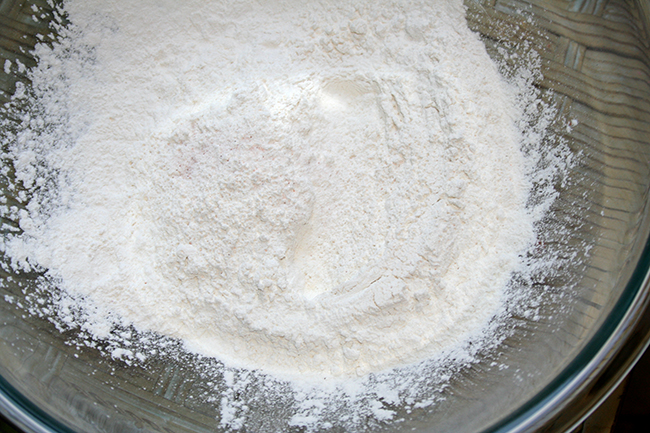 Step 3:
In a separate medium bowl, use a wooden spoon to briefly stir together the milk, yogurt, fruit puree and coconut oil to combine. 
Step 4:
Pour the wet mixture into the dry. Stir with a wooden spoon until just moistened — avoid over-mixing, which can give them a tough texture. Fold in the blueberries (or any other mix-in of your choice).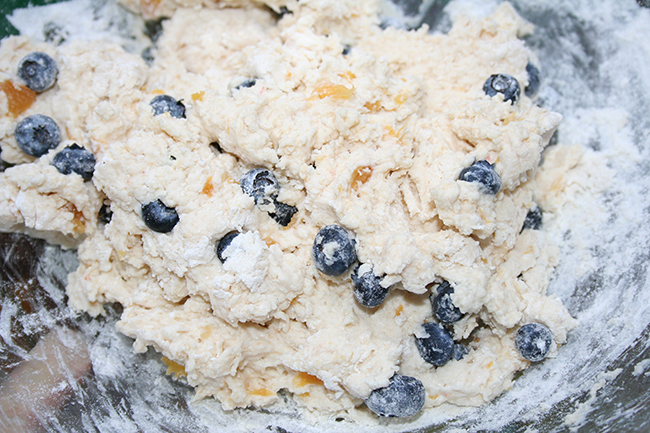 Step 5:
Evenly divide the batter between the 12 cups of the muffin tin. Bake for 12-15 minutes, or until golden on top.
Remove from the oven, and let cool for a few minutes in the tin before transferring to a wire rack to cool completely. Serve with sugar-free fruit preserves, spread with butter or just enjoy plain!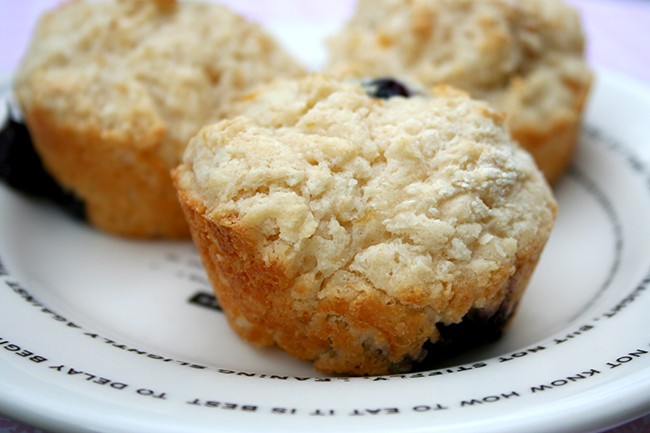 Recipe notes
Storage
These sugar-free muffins will keep, well wrapped, at room temperature for up to 3 days. For longer storage, you can freeze them for up to 1 month. Defrost before serving. 
Better blueberries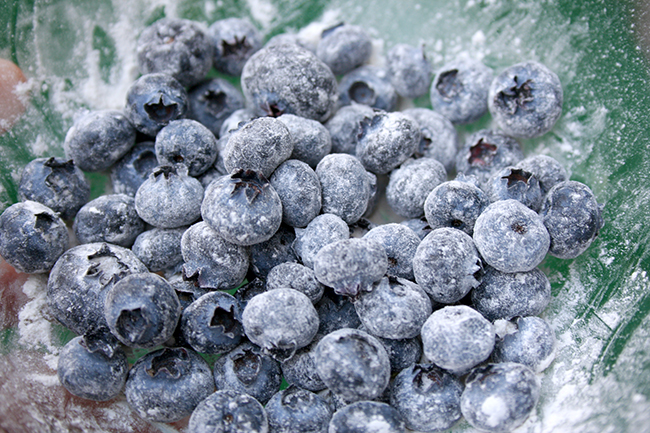 Have you ever noticed that blueberries have a tendency to sink to the bottom of muffins? Prevent this phenomenon by tossing the berries in a small amount (a teaspoon or so) of flour before folding into the batter. The flour will absorb some of the fruit's moisture, thus preventing it from sinking. 
Blueberry substitutions
If desired, you can swap the blueberries called for in this recipe for other fresh or dried fruit, toasted nuts, or another mix-in of your choosing. 
Unsweetened fruit puree
Employing an unsweetened fruit puree in this recipe imparts a natural, slight sweetness and helps keep the muffins nice and moist. I used unsweetened peach puree, but you can really use any type of fruit puree you like: unsweetened applesauce, mashed banana or peach puree would all be great choices. 
Fat
I used coconut oil to make these muffins, and found that the flavor worked beautifully with the fruit. If desired, you can use melted butter or vegetable oil instead. 
Have you ever made sugar-free muffins?