Sugar flowers may never go out of style, but there are always new creative ways to makes florals modern and trendy. Lately we've noticed a few key sugar flower trends leading the cake design world.
Check out our top five sugar flower trends below!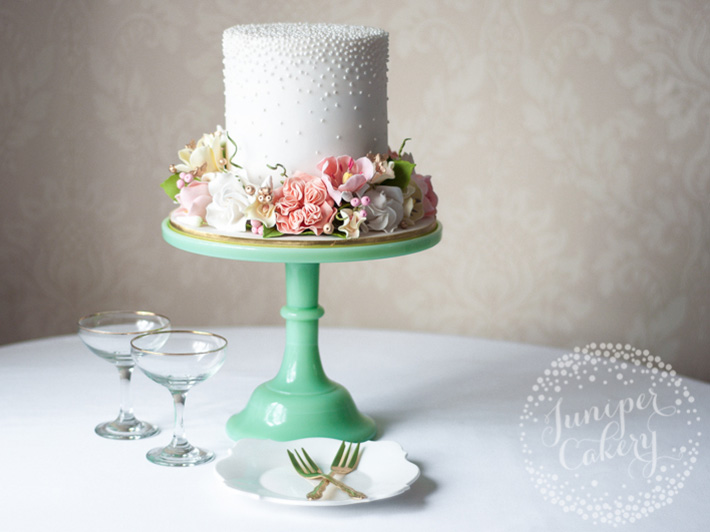 1. Open sugar peonies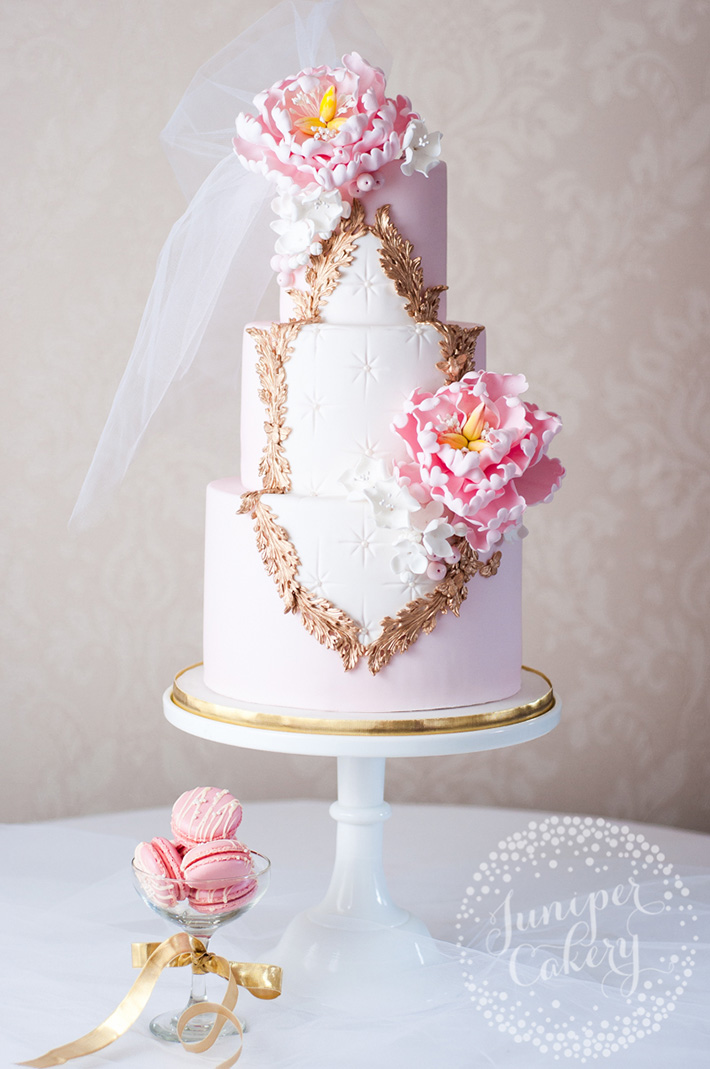 Wedding cakes are getting bigger and bolder — so sugar flowers should follow suit! Super ruffled, voluminous peonies undoubtedly make a statement on big cakes.
Open peonies can reach a span size of around 4 to 6 inches, so you just can't miss them. Every single petal is wired and fanned around a pistil and stamen center, which means you can easily manipulate each petal to spread outward, creating a larger-than-life look.
2. Gold accents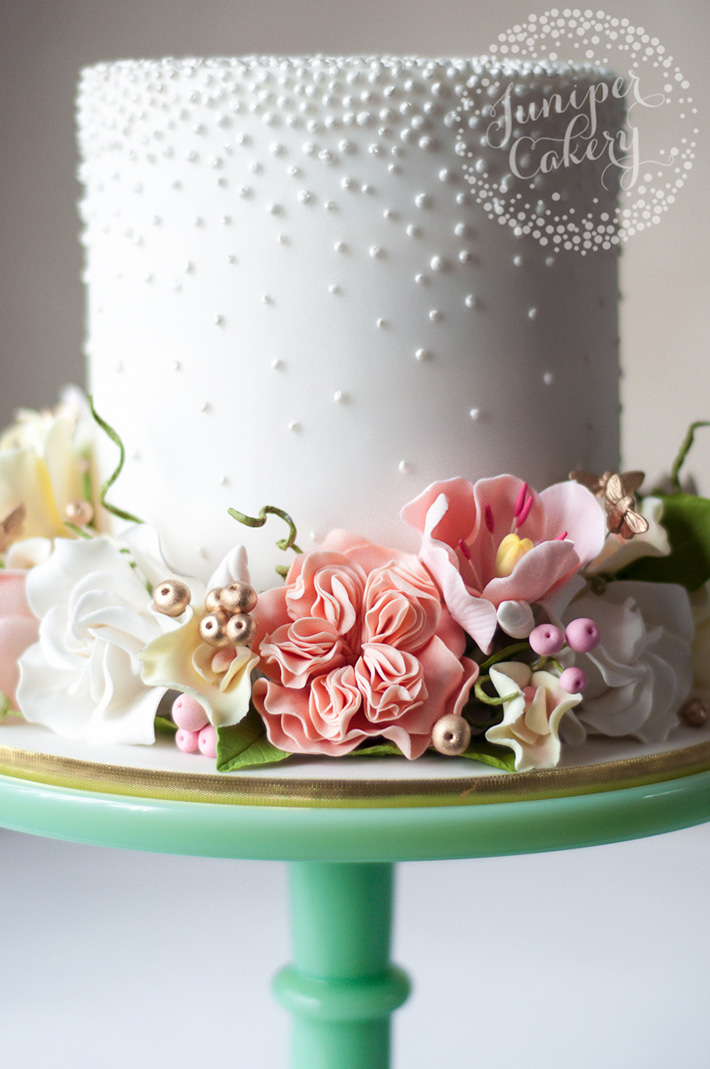 Gold is still incredibly popular in the design world (from home decor to stationery), and we sure hope it stays that way! Gilded details bring the perfect amount of luxury to any event.
Adding glimpses of gold to a sugar flower arrangement can bring an element of glamor without covering large parts of the cake in gold. For the above cake, we added in gold-painted berries and golden fondant bees to luxe up the look of the floral crown.
3. Eucalyptus leaves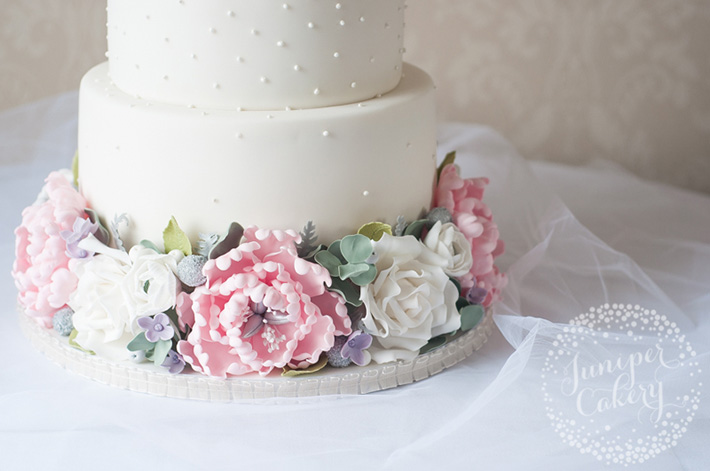 These pretty, almost chalky, green leaves have been gaining popularity in bridal bouquets for the past few years. Recently, they've been appearing in cake designs, too.
Eucalyptus leaves make amazing filler foliage. If taped in the right order, they fan out to hide any wires that may show from other sugar creations.
4. Floral wreaths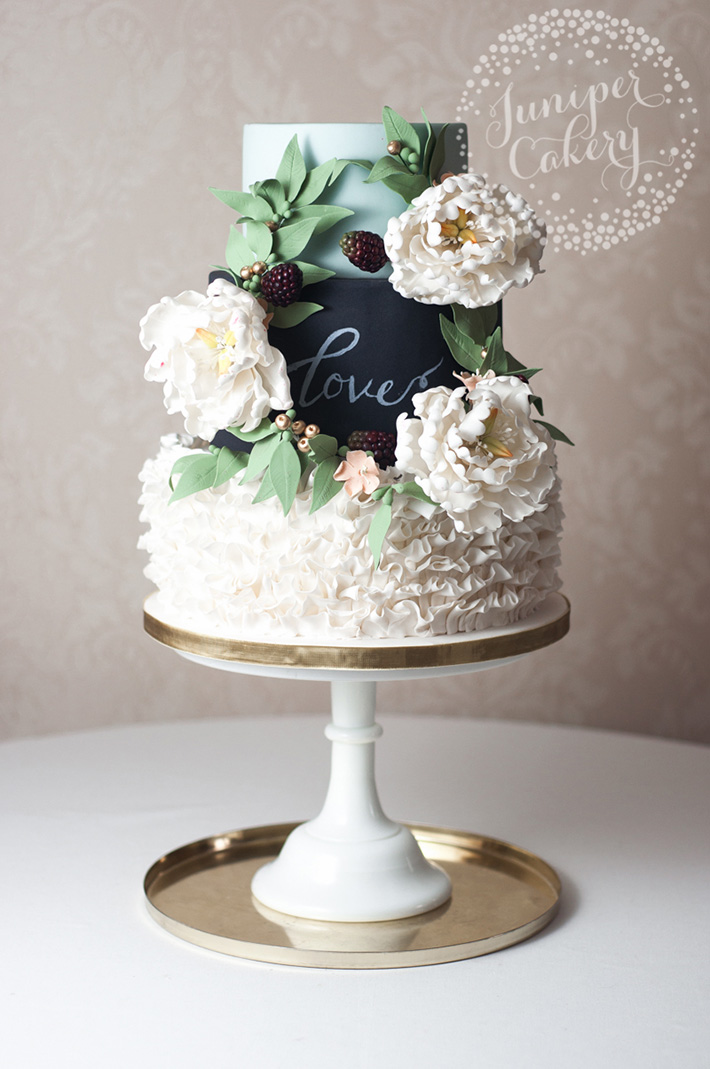 Floral wreaths give cake designs a pretty, rustic look. They also work for any season: For spring, use sugar cherry blossoms, white roses and lavender. A summer cake can feature bright peonies and tulips. Autumnal designs would look beautiful with gum paste maples, blackberries and ranunculus blooms. Stuck for winter? Try silver branches, white gum paste antlers, white frosted roses and deep green holly leaves.
Psst! Want to learn how to make a floral wreath cake from start to finish? Check out Episode 1 of our tons-of-fun YouTube series, Man About Cake with Joshua John Russell! Watch it here »
5. Floral tier separators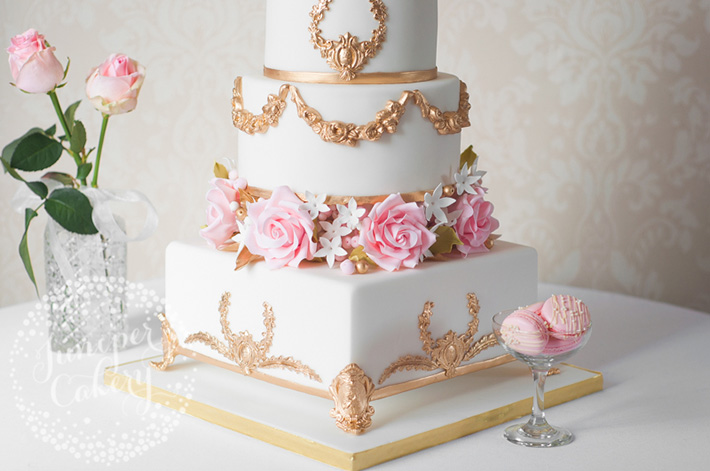 Did we mention that statement-making cakes are super popular right now? Floral tier separators up the ante — and the height — of your design.
For the cake above we added a shallow polystyrene cake separator between the two tiers. Since the separator was 2 inches smaller in diameter than the cake above it, we could surround it (and hide it) with sugar flowers.
Eager to make your own sugar flowers?
We bet you're super excited to get designing your next trend-inspired creation. Remember to have fun and work to your own style — you don't have to follow the trends, but you can be inspired by them!
Need a little help making beautiful blooms? There's a Craftsy class for that.