Creating gorgeous and sweet sugar flowers is a wonderful skill to develop as a cake decorator. The addition of sumptuous gum paste flowers cascading down the side of an impressive tiered wedding cake or adorning the top of a sequin birthday cake is sure to make all who see your work gasp with delight. To help, we've compiled a great reference post of helpful tips that will make your sugar floral sprays bloom, whether you're trying to build a client list or creating a cake for your own family!
Read on for some fabulous cake decorating techniques and tips for creating sugar flowers…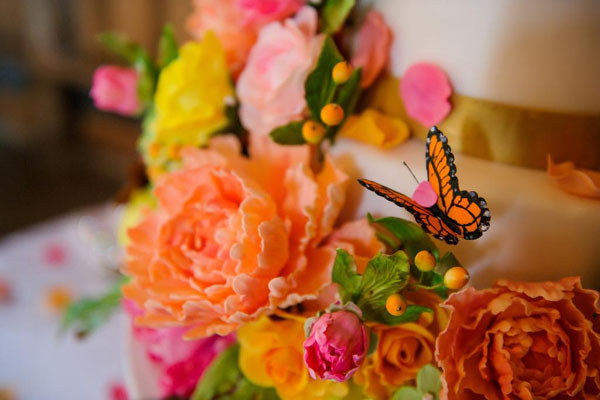 Photo via Alex Narramore
Technique #1: Ruffling / Thinning
One of the most used techniques in creating sugar flowers is ruffling or thinning. This creates the delicate and soft looking petals for pretty much every style of flower. Using a large ball tool or ruffle tool press along the edge of your petal on a foam pad and watch the tips of your petals thin out into elegant ruffles!
Enroll in Nicholas Lodge's Classic Sugar Flowers class to discover how to create show stopping and realistic peonies, anemones and tulips!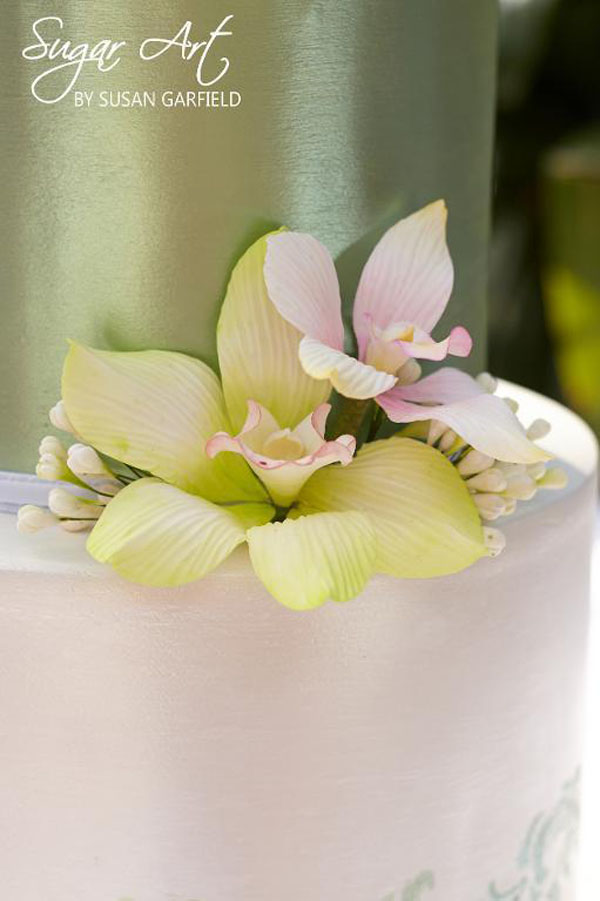 Photo via SugarArtbySusan
Technique #2: Veining
Another essential technique used to create realistic sugar flowers is veining. Using veining mats or impressions a decorator is able to add texture to their petals or leaves. The gorgeous sugar orchids above feature a lovely and prominent veined look to their white and off-green petals. Lots of veiners are available that correspond with specific florals and foliage so shop around for your perfect sets!
Create show-stopping gum paste orchids with the help of James Rosselle's Exotic Sugar Orchids class!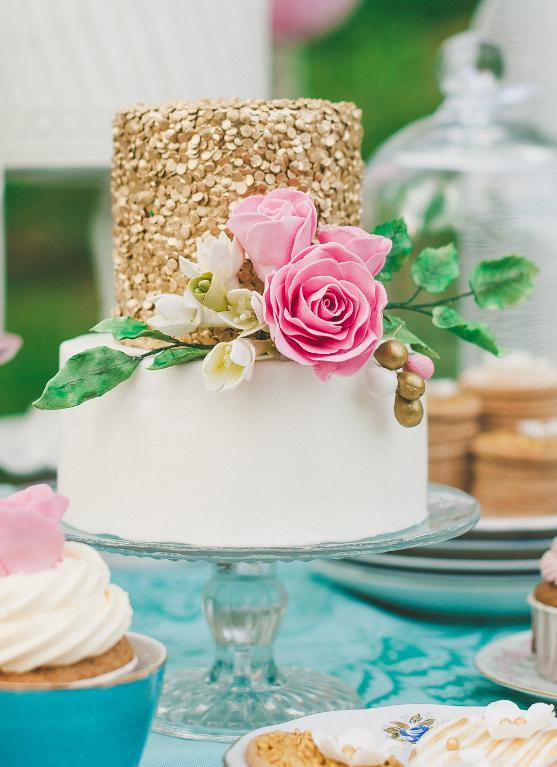 Photo via Sockerrus
Technique #3: Wiring / Wire work
Using wires when creating floral sprays helps create a rather magical effect we think. This technique involves using floral wire, floral tape and celboards to add wire down the centers of gum paste petals, buds or leaves. Once all of your flowers, buds, berries and leaves are finished and set it's then time for all of your hard work to be put together. Adding wire to your petals, blossoms or leaves means you can easily tape sprays together or adjust them. By creating the outer petals of a rose individually and with wire added you can create an impressive and large rose that looks as though it's blooming before your very eyes!
Erin Gardner's class Cakes in Full Bloom is perfect for learning how to wire and arrange stunning florals!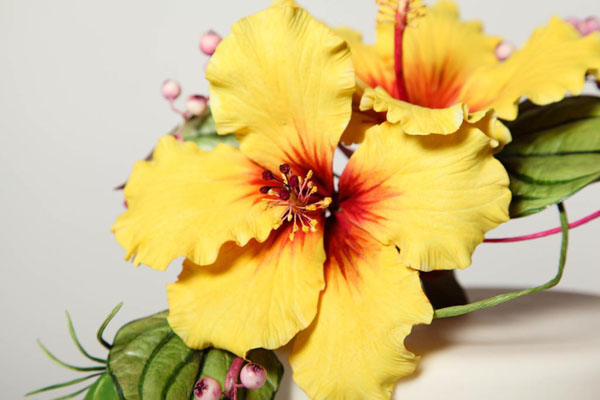 Photo by Alan Dunn
Technique #4: Twiddling
It may seem like a nonsensical word, but it has become a technical term when it comes to creating sugar flowers that feature a prominent center such as the yellow spadex inside of a calla lily, stamen of a hibiscus or even the pistles of open peonies. Twiddling refers to the action of adding the gum paste to the floral wire to create an elongated bud or stamen from the paste. Once you push the wire inside you "twiddle" or shape and lengthen the paste around the wire.
Learn how to master the art of vibrant tropical florals with Alan Dunn's Tropical Sugar Flowers class!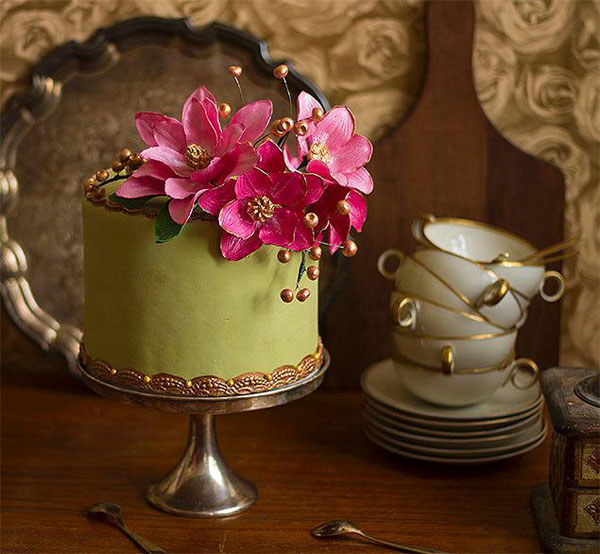 Photo via ModernLovers
Technique #5: Steaming
To seal in any powder color adding by dusting your flowers and leaves with blossom dust a process called steaming is used. This helps to stop any powder you've applied from shaking onto other flowers or the cake itself and leaving spots of unwanted color. You can utilise a small clothing steamer to do this!
Sign-up for Maggie Austin's class Sugar Berries, Leaves & Blossoms to discover how to create sweet sugar blossoms and berries for your next cake!
With so many wonderful techniques to discover, learn and master we'll sure you'll find creating your own sugar flowers both a challenge and a reward! We love finding the time to try out a new idea or technique and we sure do hope you will too after reading this handy post!
Do you have any helpful tips or tricks when it comes to creating sugar flowers? Share in the comments section!