Huggable and loveable, stuffed animals make great hand-sewn gifts for kids! There's no need to feel intimidated by the idea of sewing a stuffed animal. The truth is, there are many beginner-friendly stuffed animal and soft toy sewing patterns that are very approachable to sewers of all ages and abilities. Kids and adults can get in on the fun by choosing a basic pattern and sewing up a stuffed pal in a forgiving fabric like felt, fleece or a knit fabric.
Whether you sew by machine or stitch by hand, get creative making one of these adorable stuffed animals that you or a loved one can snuggle for years to come!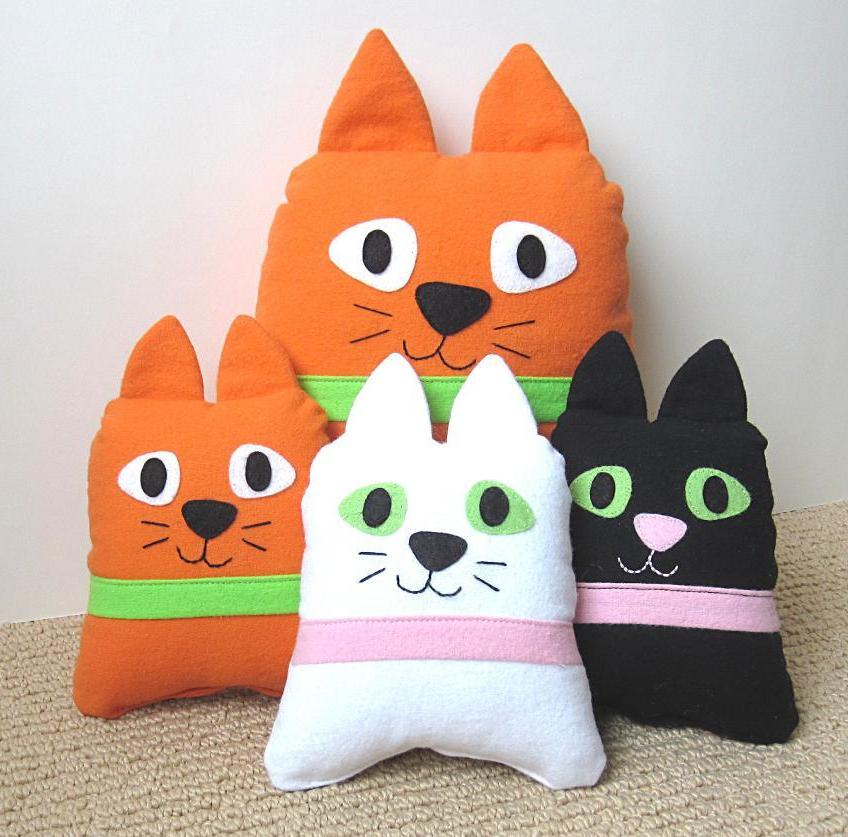 Photo via Craftsy member myfunnybuddy
The fun & funky cat
How funky is your chicken . . . er, kitten? The Funky Cat and Kitten Stuffed Animal Pattern is designed to be quick to make, and it's also quite adorable sewn up in a variety of colorful cotton fabric or felt! This beginner-friendly stuffed animal is sewn up like a pillow, with the addition of some simple ears. Spend more time playing with your little ones because these feline friends sew up in a cinch. If you do have the gift of free time, you can sew a few extra cats for a toy donation drives or to sell at craft fairs.
Get the Funky Cat and Kitten Stuffed Animal Pattern here.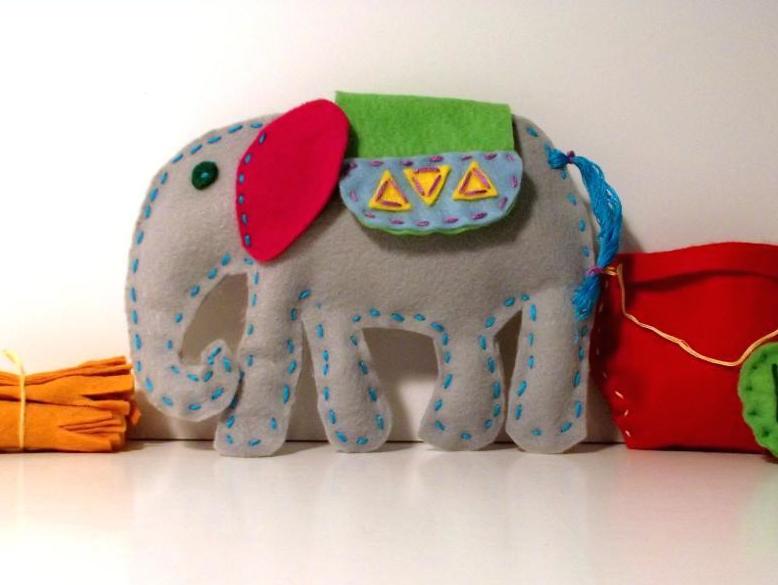 Photo via Craftsy member marylandquilter
Traveling elephant
Travel to an exotic land with Kasi the Elephant. This felt toy sews up quickly with embroidery floss, stuffing, and straight stitches. Recommended for children age 7 or older (with adult supervision), this is a great sewing pattern for kids. In addition to the elephant, kids will have fun sewing Kasi's blanket, a bale of hay, a felt watermelon and more.
Get the Kasi the Elephant Pattern here.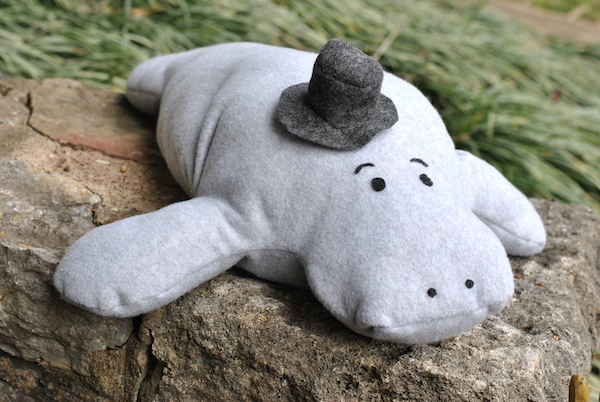 Photo via Craftys member Lindsay Sews
Mr. Manatee
Kids love to cuddle their stuffed animals, so what could be better than a cuddly pillow pet? Sew up the 2-foot-long Hugh the manatee in fuzzy fleece fabric for the perfect snuggle buddy during a movie or before an afternoon nap. It's easy to make with just two large pattern pieces and sews up in about two hours (or during your little one's nap time).
While the manatee may be an endangered species, these stuffed ocean animals are so adorable that you may get multiple orders from friends and family after sewing up your first Hugh. As a bonus, you can make two Hugh dolls from just one yard of fleece!
Get the Hugh Manatee Stuffed Animal Pattern here.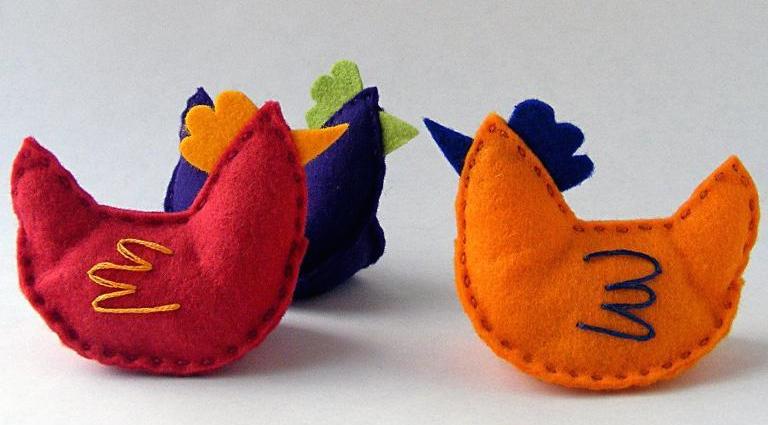 Photo via Craftsy member Shiny Happy World
Cluck, cluck chickens!
Enjoy this free felt hen sewing pattern and make wool felt farm animals embellished with embroidery floss. Sew up a whole coop and string from the ceiling as a baby mobile, or tie one onto your gift wrap for a cute handmade touch. If you fill them with gravel, you can use them in your sewing room as pattern weights! Add your own personal touch to these birds to brighten someone's day.
Get the FREE Chicken Little Pattern here.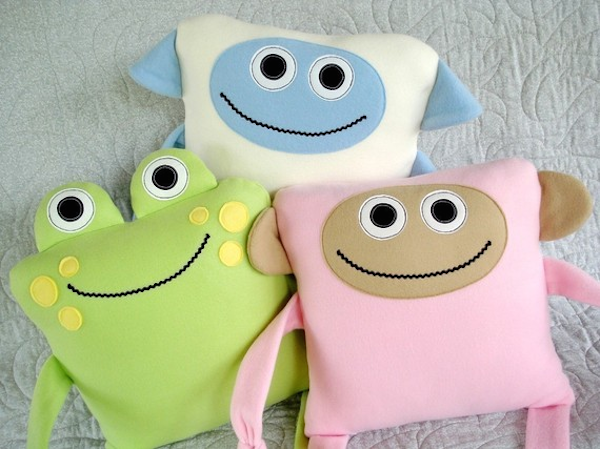 Photo via Craftsy member Precious Patts
Cuddly creatures
With a few simple changes, this basic stuffed animal pattern switches identities for a trio of cuddly creatures. Try out the monkey, sheep and frog pillows and use the full-size pattern pieces to change out the ears, eyes and facial expressions. Kids and adults can't help but smile when surrounded by these pillow pals. Pink monkeys and blue sheep are all welcome here! Break the rules and let your kids choose the fabric colors for a whimsical pet.
Get the Monkey, Sheep and Frog Pillow Pattern here.
Go beyond stuffed animals and learn projects to fill a nursery with dreamy handcrafted wonders! In the Craftsy class Sew Little: Nursery Design, you'll make adorable projects, like a rocking chair seat and changing pad cover, all while mastering essential sewing techniques, from pleats to French seams to piping and more!
What was your favorite childhood stuffed animal or soft toy when you were growing up? We'd love to hear about it in the comments!