One of the coolest things about Bluprint is how our students are not limited by geographical boundaries in accessing high quality education. And we love nothing more than hearing from happy students all over the world!
When Lolade Ogunjimi, owner of Dainty Affairs Bakery in Lagos, Nigeria, reached out to Bluprint's Customer Support Team with a touching love letter thanking Bluprint for helping bring her awesome Beauty Meets Sugar Art Exhibition to life, we knew we had to meet this talented cake artist and learn more about her innovative exhibition!
Let's learn more about Lolade and take a look at some of her incredible cake creations!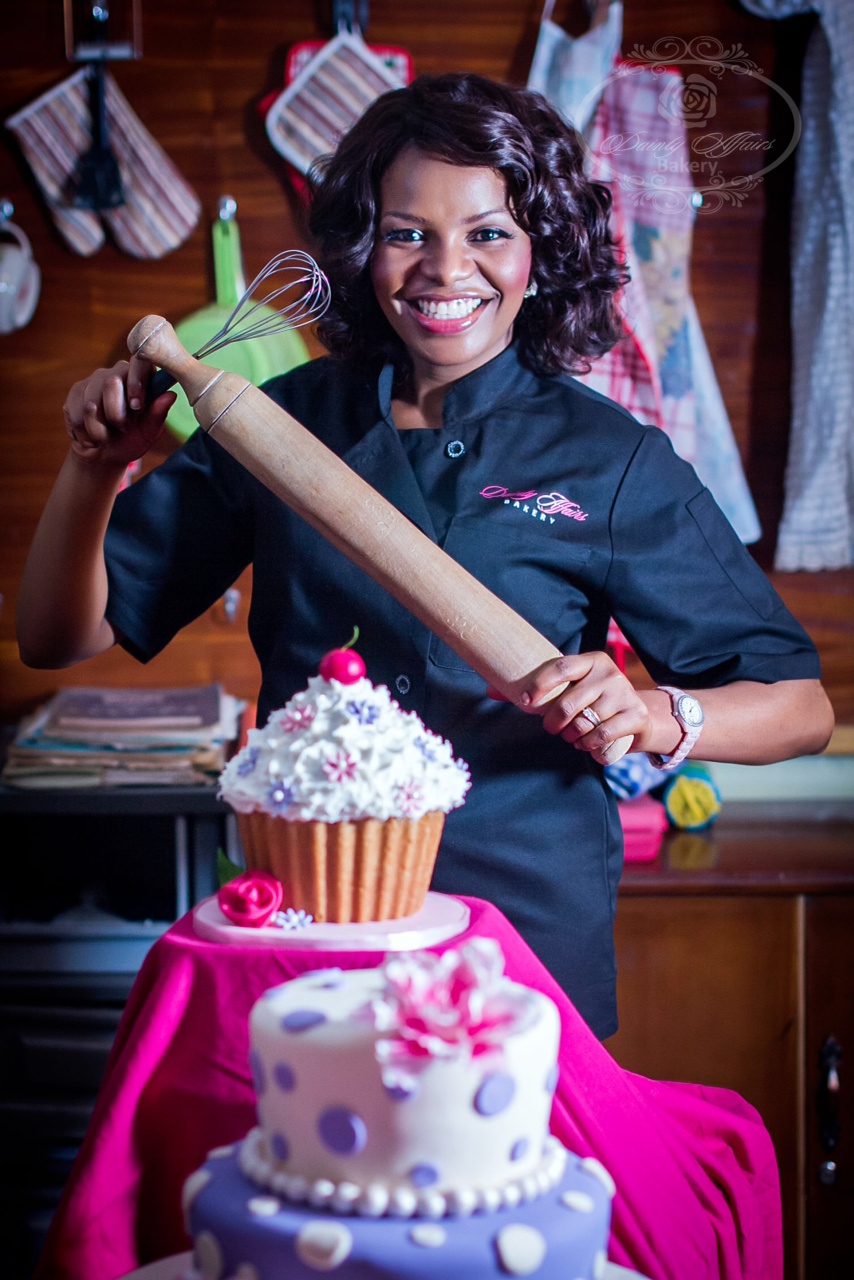 Photos via Lady Dainty
A passion for cake
Lolade first fell in love with baking when she was a child in her mother's kitchen. Before long, she was named the family baker, spending much of her free time taking baking classes at a nearby vocational school. Later, while studying at the University of Lagos in Nigeria, where she majored in English language, she began baking simple cakes for "friends and volunteer tasters."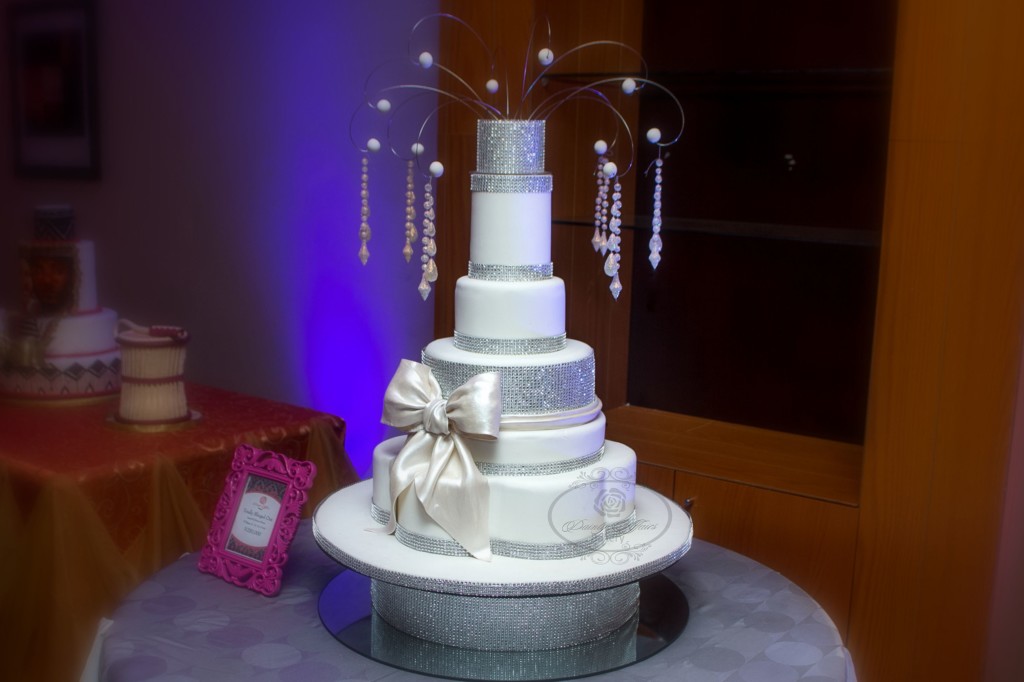 "The Totally Blinged Out Cake" featuring sugar beads made from isomalt
From full-time agent to full-time artist
After graduating college, Lolade started working with Virgin Atlantic Airways as a reservation and ticketing agent while still baking cakes for friends and family in her spare time. But as many aspiring professional bakers can attest, it was a challenge to combine her passion for cake decorating with a full-time job. Long days at work were followed by long nights in the kitchen. "It was really difficult taking orders," she says, "let alone having work to showcase."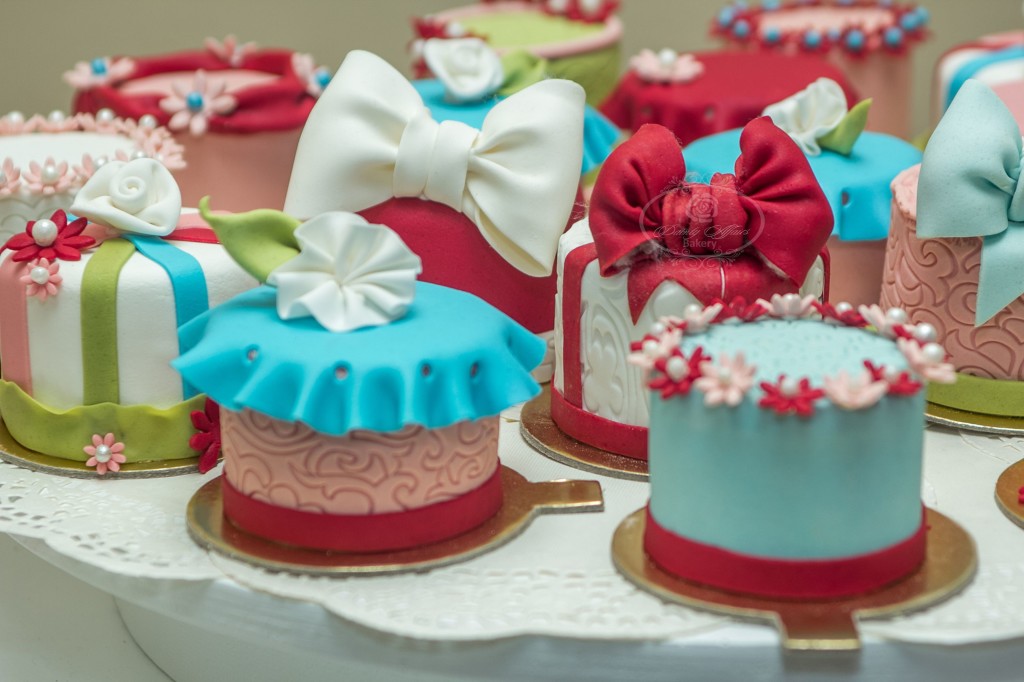 Mini cakes inspired by a striped table runner pattern
But the hard work paid off, and over time, Lolade built a small but loyal clientele, and in 2008, she quit her day job and achieved her lifelong dream of owning a bakery by opening Dainty Affairs.
"Packaged Surprises" inspired by Marina Sousa
Discovering Bluprint
Lolade first stumbled upon Bluprint after seeing a cake she admired on Marina Sousa's Facebook page. When she found out she could learn to make it herself in Marina's Jeweled Wedding Cake class, she enrolled, and the rest is history!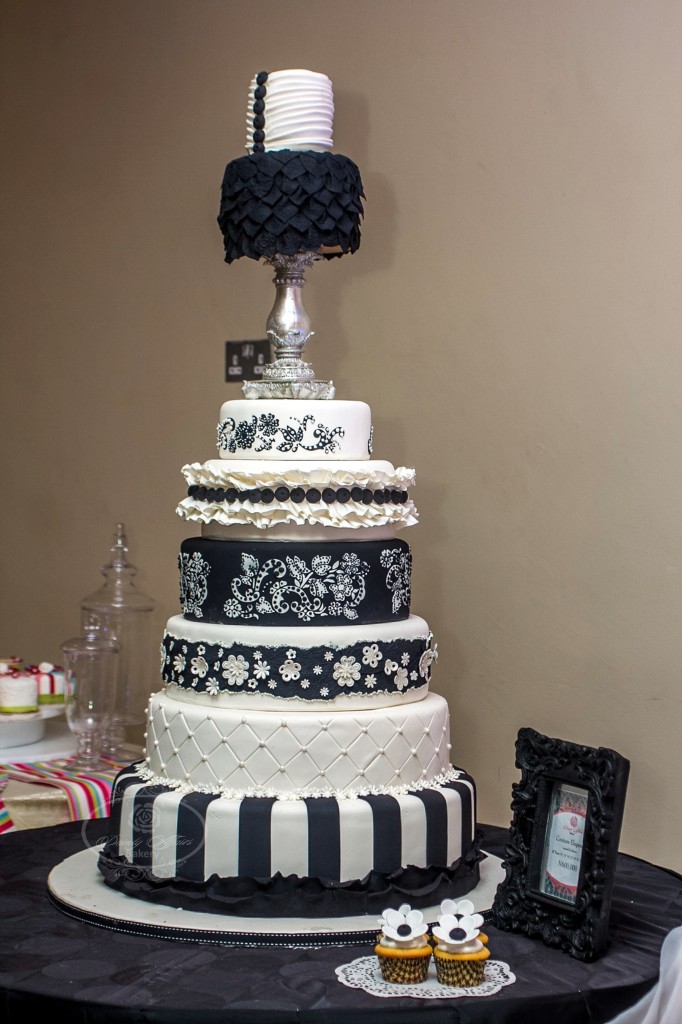 "Couture Elegance" inspired by fashion
Beauty Meets Sugar
Not only is Lolade a cake artist, she's a makeup artist, too! "Though seemingly different arts," she says, "I found there was so much they had in common." So she decided to hold her Beauty Meets Sugar Art Exhibition to showcase both her cake decorating and beauty services to old and prospective clients.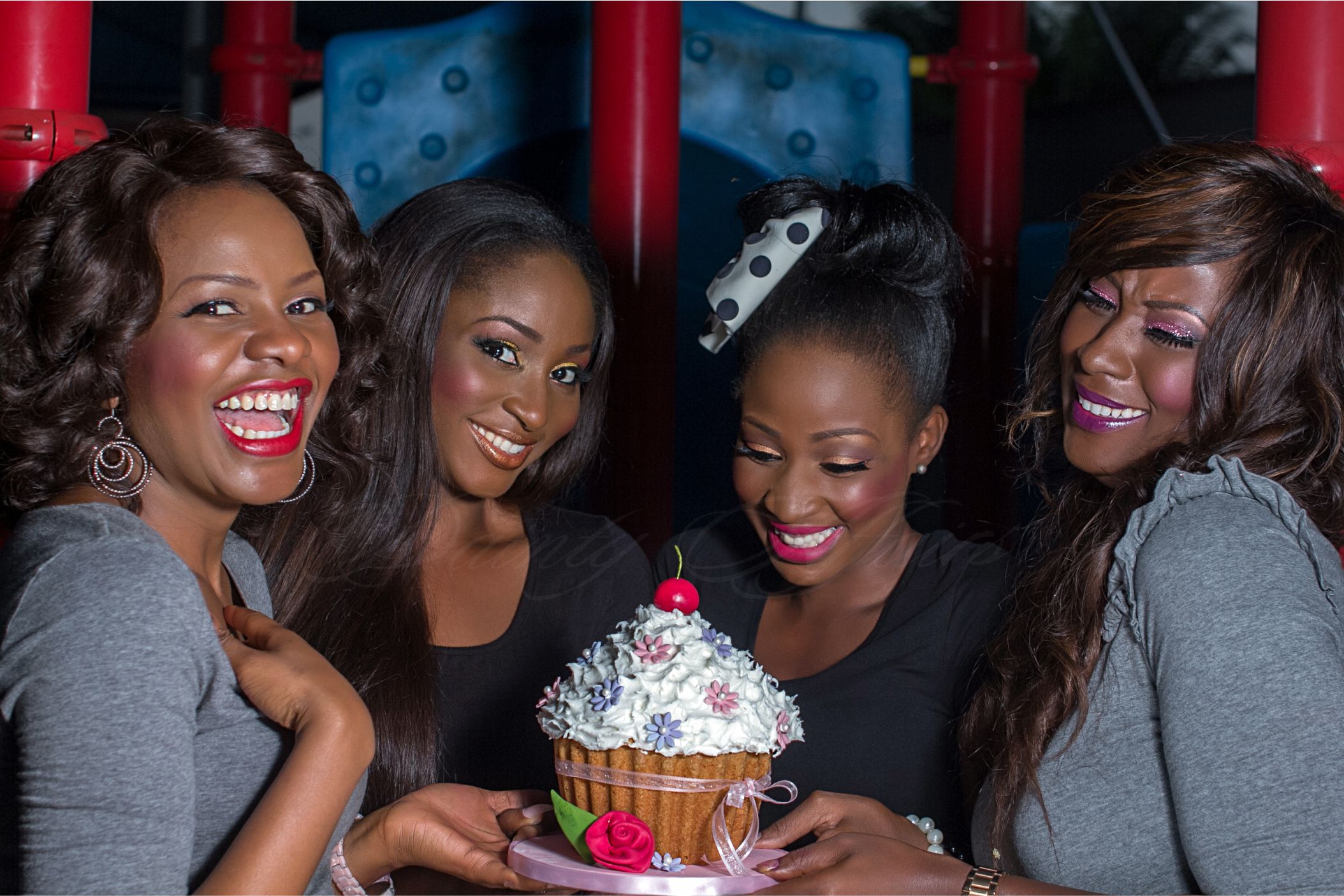 To prepare for the exhibition, Lolade set out to master many techniques, and relied on Bluprint's online classes to do so. She says Advanced Fondant Techniques, Jeweled Wedding Cake, Vintage Cakes, Modern Methods, and Modern Piping all helped bring her exhibition to life.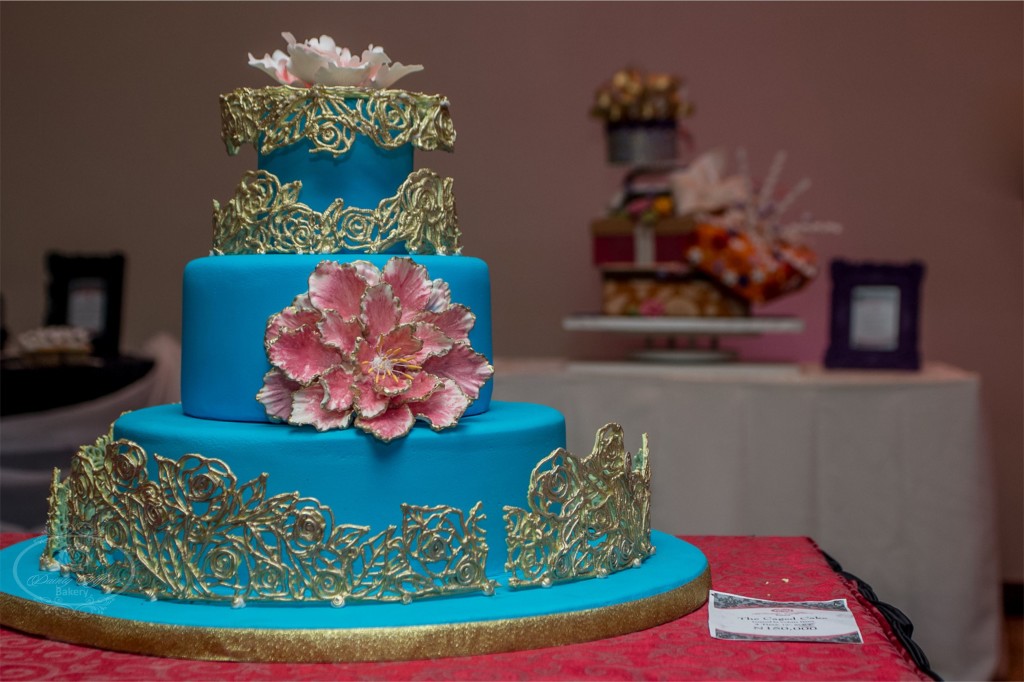 "The Caged Cake" inspired by Colette Peters
Helping other entrepreneurs
As you can see from the photos, the Beauty Meets Sugar Art Exhibition was a huge success, and now, business is booming at Dainty Affairs! Though she still finds time to pursue her other passion: charitable work. She's currently working with a local NGO (non-governmental organization) to run cake baking and decorating, and beauty courses for unemployed young people in Nigeria who are dreaming of starting a business of their own.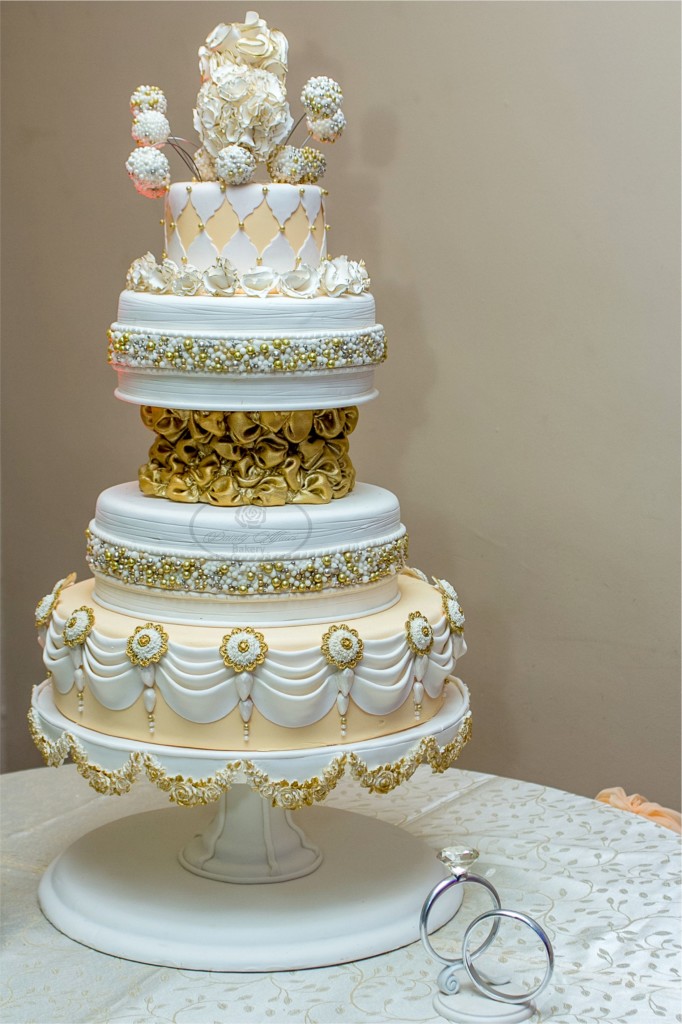 "The Jeweled Wedding Cake" inspired by Marina Sousa
Lolade's advice for her students and other aspiring professionals who would like to turn their cake decorating hobby into a business is to start small with what you have and to get your branding down. "The company name, logo, business cards, flyers, packaging and Web site should be strong, excellent and cohesive," she says.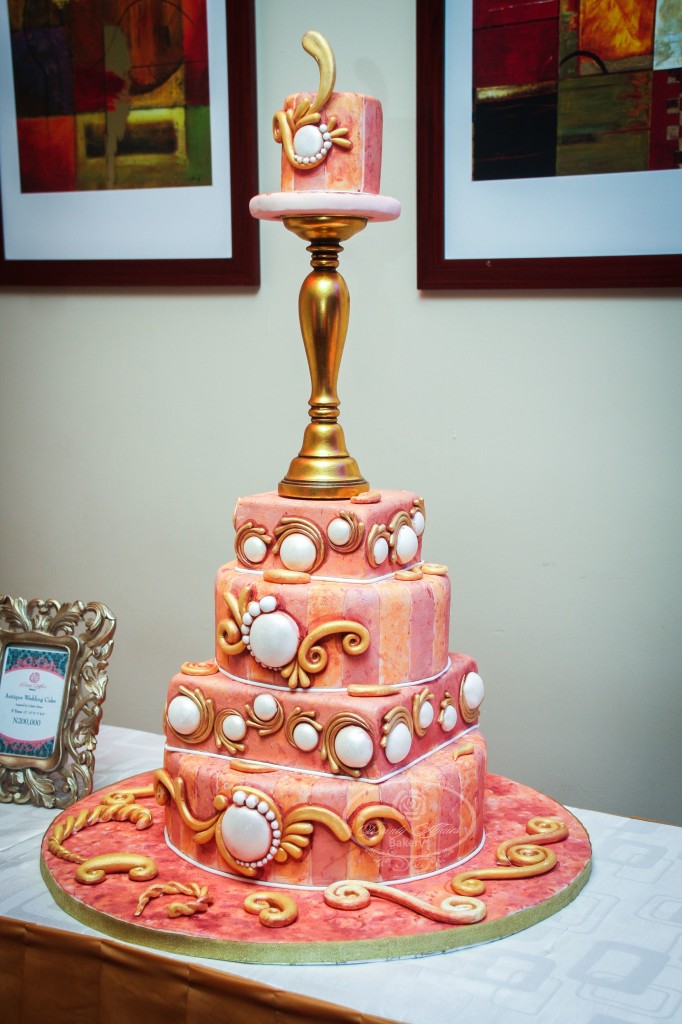 "The Antique Wedding Cake" inspired by Colette Peters
It's also crucial to "continue to work at being excellent at what you do." For Lolade, this means continuing her education and constantly adding more techniques to her cake decorating bag of tricks.
Next steps
Lolade's now taken nearly all of the classes in Bluprint's cake decorating catalog, and says her favorites are the classes taught by Marina Sousa and Colette Peters. But she still wants to learn more! Next on her cake decorating bucket list are learning how to sculpt a human-size cake and airbrushing. Bluprint's brand new Masters Series class The Art of Airbrushing sounds right down her alley!
See more photos from the Beauty Meets Sugar Art Exhibition here.
Are you inspired by Lolade's story? Which cake from her Beauty Meets Sugar Art Exhibition is your favorite?