Have you signed up for any Bluprint quilting classes recently? Each class gives students the chance to interact online with their instructor and share their projects with other classmates.
We're inspired by your creative work and wanted to take a moment to highlight some stunning student projects!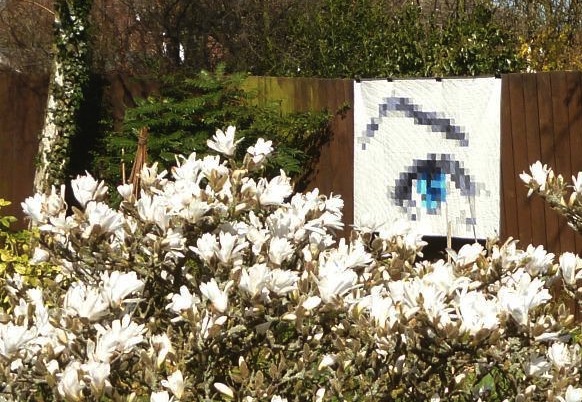 Photo via Bluprint member kelly.fea892971
Step up close, and it's a series of conjoined squares, but take a step back, and the image within Kelly's stunning Pixel Quilt appears. She made this while enrolled in Caro Sheridan's FREE mini-class Pictures to Pixel Quilts, which touches on digital imaging software, photography and modern quilt design. When you enroll, you can share your photo options with classmates and discuss which pictures have the proper lighting and contrast to turn into quilt designs.

Photo via Bluprint member ButtonsButterfl
This Artist's Palette Mini Quilt features solid cotton fabric and rainbow scraps, but the real star is the tight and precise free-motion quilting. Angela Walters teaches free-motion quilting concepts, like drawing swirls and pebbles, in her course Machine Quilting Negative Space. As the designer of this piece, Heidi says, "I love the quilting technique I learned in the class and I am happy I added embroidery to make it a bit more special."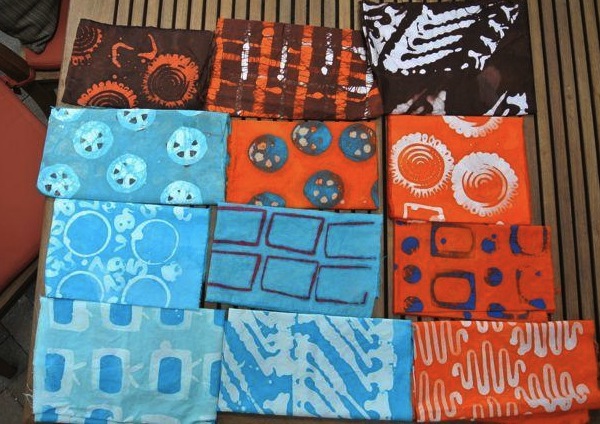 Photo via Bluprint member Slus
Have you ever tried your hand at hand dyeing and designing your own fabrics for quilting? This selection of complementary blue and orange fabrics were dyed as part of a class project for Fabric Patterning with Wax Resist, taught by Malka Dubrawsky. The stamps can range from hand-carved designs to kitchen utensils (can you spot the potato masher?), which are dipped in wax and printed onto Pima and Kona cotton fabrics before they are dip-dyed.

Photo via Bluprint member Scheri Manson
What's this extra long quilt, you ask? It's a six-piece quilt top that will be assembled in sections as part of Ann Petersen's class Quilting Big Projects on a Small Machine! Scheri says that even with lupus and fibromyalgia, she's going to tackle this big 98″ by 116″ quilt on her home sewing machine. To complete her section top, she's also trying spray basting for the first time and plans to use free-motion quilting.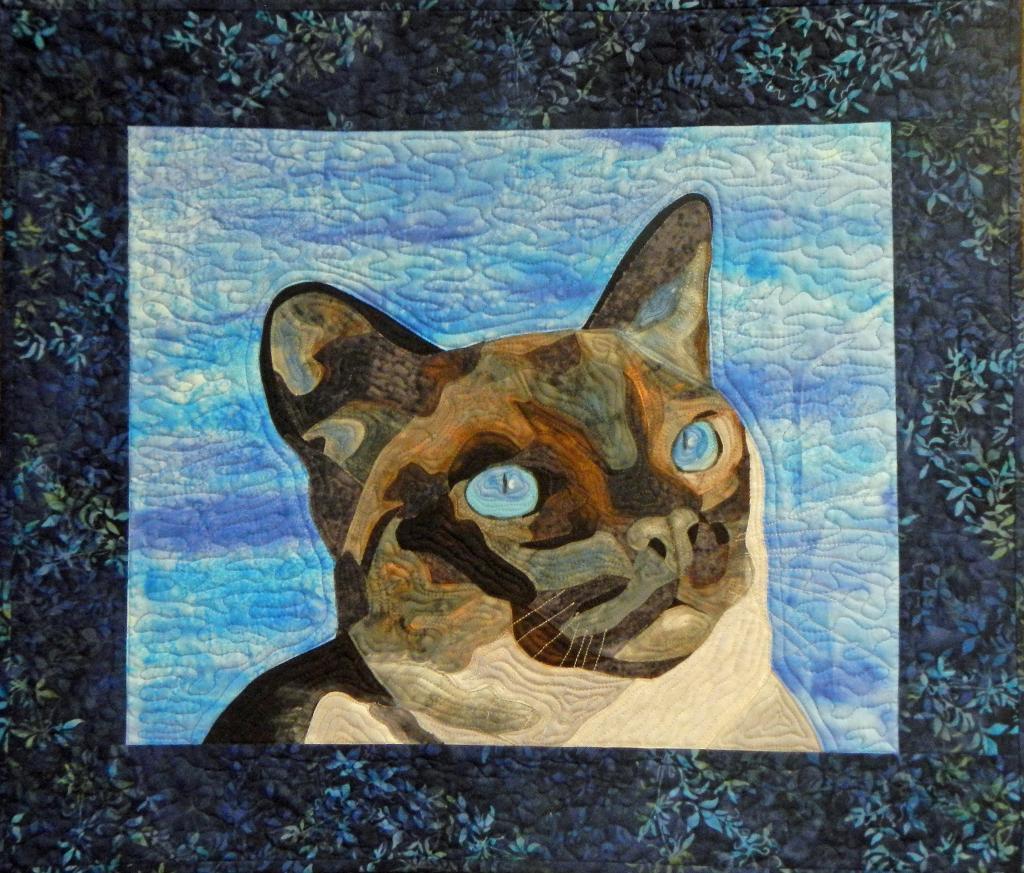 Photo via Bluprint member DianeMcGregor
The rich textures of the Jake the Cat Art Quilt were achieved with an unexpected medium. Taking a cue from Annette Kennedy's course Painted Pictorial Quilts, Diane used acrylic paints on cotton quilting fabrics to achieve a stunning likeness. Her free-motion quilting complements the quilt by creating movement within the painted sections. Her best advice? "Work with a good photo with good detail," she says. "Be brave to paint the quilt top; the techniques in this class give ways to test your paint colors before painting the quilt top."

Photo via Bluprint member Sylwia B.
The precision of paper-pieced quilts makes them a favorite of many quilters. But, did you also know they can be relatively quick to piece? Sylwia made this Dreamweaver Quilt as a gift for her parents using the techniques learned in Quick-Strip Paper Piecing, taught by Peggy Martin. The class teaches students how to make nine beautiful, intricate quilts like the New York Beauty pattern in less time than ever, using her precision-piecing methods!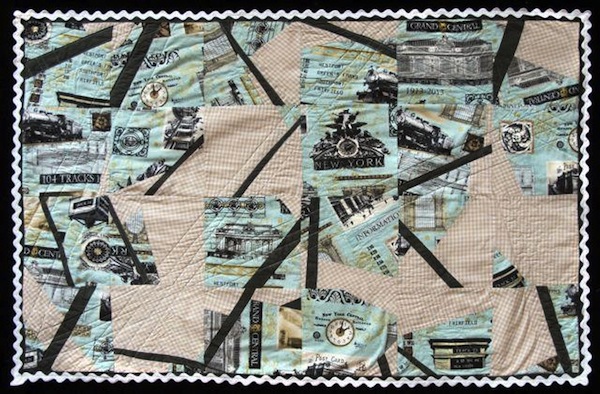 Photo via Bluprint member marialando
If you're ready to liberate your quiltmaking, why not follow Maria's lead and go pattern-free? In her project Postcard from Grand Central, she combined her love for vintage imagery with the tips learned in Joe Cunningham's class Pattern-Free Quiltmaking. A rickrack border frames the retro-inspired mini quilt. If you try this technique, remember not to take it too seriously, and as Maria says, "Go with the flow and see where you end up! Above all, have fun."
 Aren't these quilts amazing? Be sure to share your own quilted creations in Bluprint's Project Gallery so you too can inspire your fellow Bluprint quilters!
What Bluprint quilting class is on the top of your wishlist right now?