What's the hottest trend in chilling out this summer? Drawing, doodling and coloring book pages for grown-ups. In terms of stress relief, coloring book pages are an especially up-and-coming activity, garnering attention from the media as a feel-good activity that improves focus and mental acuity.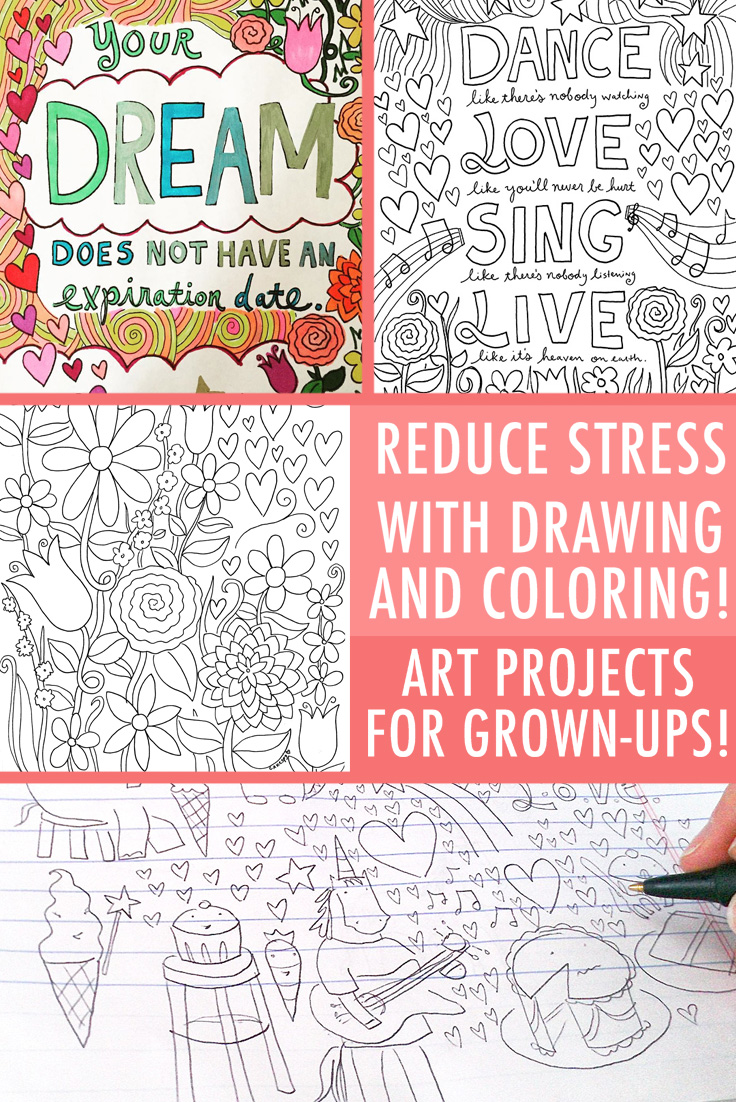 Photos and art via CakeSpy unless otherwise noted
In addition to coloring, studies have also shown that doodling is good for your brain and that meditative, repetitive drawing can be a huge stress reliever. And who couldn't use a little stress reliever?
Happily, all of these activities are also tons of fun and require very few materials. These FREE resources from Bluprint will send you on a tranquil journey of calming art at any skill level. Now all you need are some colored pencils, watercolor paints, or even some good old crayons or markers!
Coloring book pages for grown-ups
At what point did you become "too old" for coloring? Kids love this simple and rewarding activity, and it's well worth rediscovering as a grown-up. Coloring book pages are fun for the whole family, from the people who say they "can't draw a straight line" to even seasoned artists. You can keep your coloring simple or add shading and texture if you're more advanced.
Bluprint has a beautiful repertoire of coloring book pages to download, and you can find them all right here.
Learn how to draw mandalas
While these unique, intricate designs look complicated, they're surprisingly easy to draw, as the complex designs are really just made from many simple shapes. There's a meditative quality to creating the intricate, symmetrical line work that makes up a mandala; time whizzes by! By the time you come up for air, you'll find yourself surprisingly refreshed.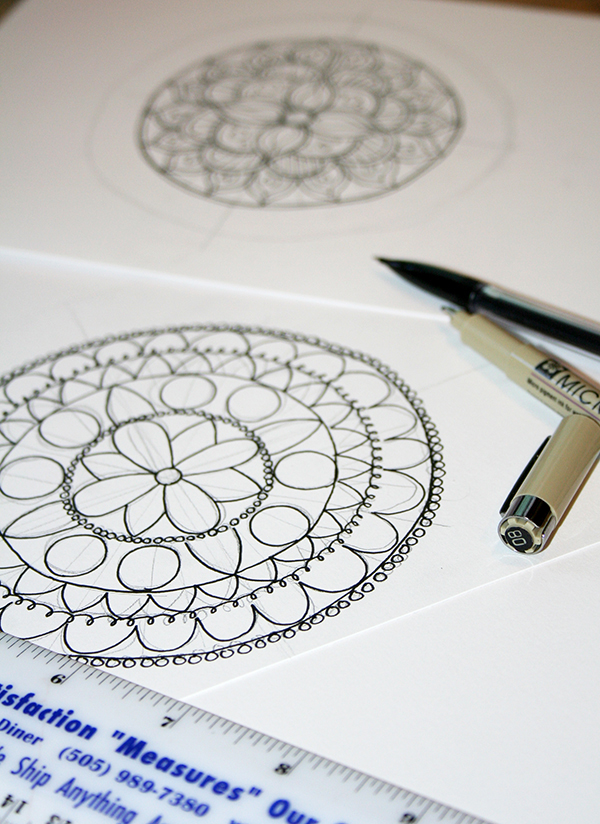 This easy tutorial on how to draw a mandala will get you started, and from there you can build mandalas that are as simple or complex as you'd like.
Meditative drawing
Mandalas aren't the only style of meditative drawing. This blog post details some easy methods for creating meditative drawings, involving simple shapes and repetition, that can provide deep relaxation while you work.
Not only is meditative drawing a fantastic way to unravel the knots in your mind, but you can then create coloring book pages from your designs, so that you can create new variations on the designs and share them with your friends. Togetherness, improved art skills and reduced stress — there's no bad part to this equation!
Doodle your heart out
Turns out your algebra teacher was wrong: doodling is good for your brain. According to author and creative Sunni Brown, doodling can have a profound impact on the way we process information and solve problems.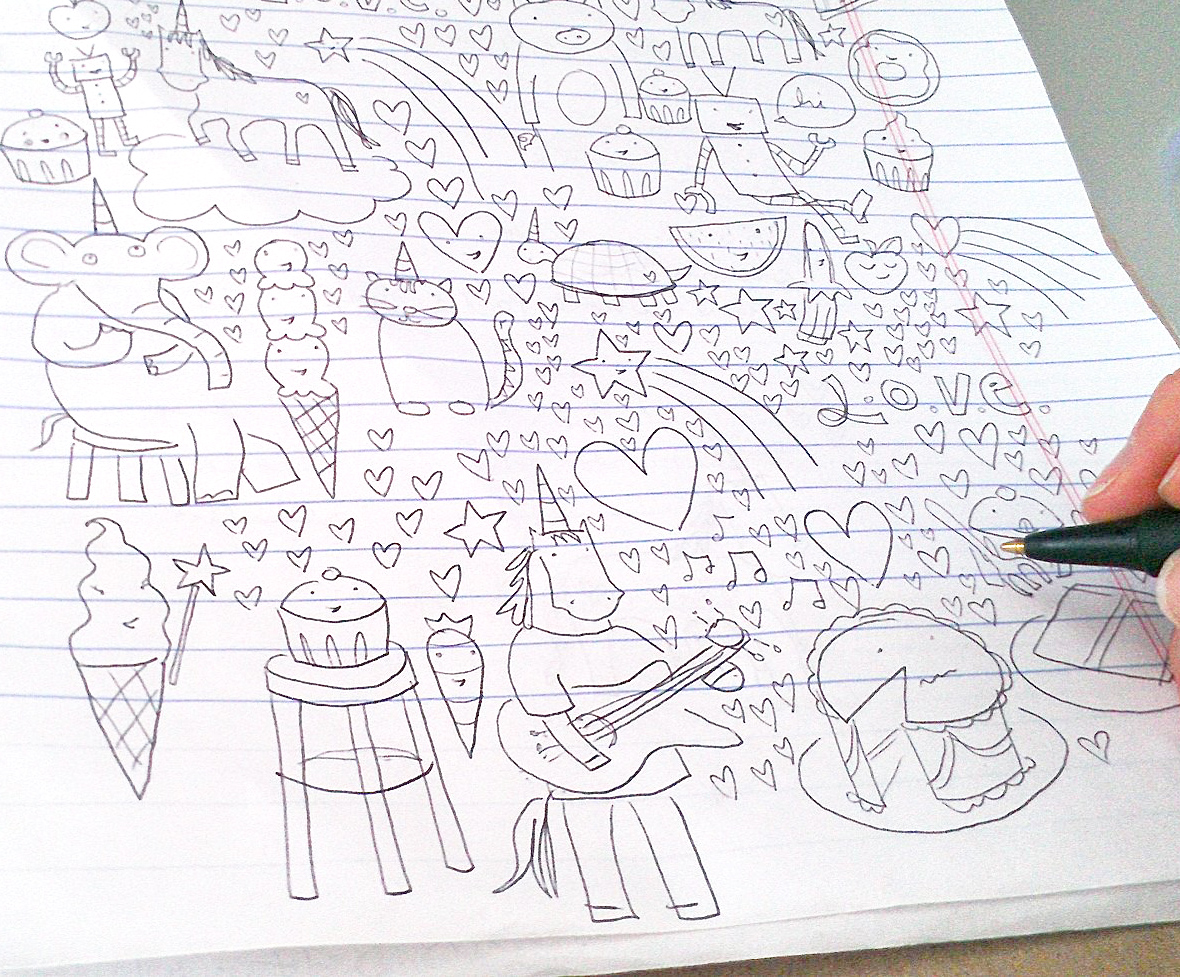 While it might be too soon for your boss to approve doodling in the boardroom, you can doodle with abandon on your own time and enjoy the many benefits it provides, from improved concentration to increased calm and relaxation.