Rhubarb! Strawberries! Two of spring's friendliest tidings. Pairing them in pie, over oatmeal or in a cocktail is a great way to celebrate the season. But for me, a simple strawberry-rhubarb crumble recipe takes first prize.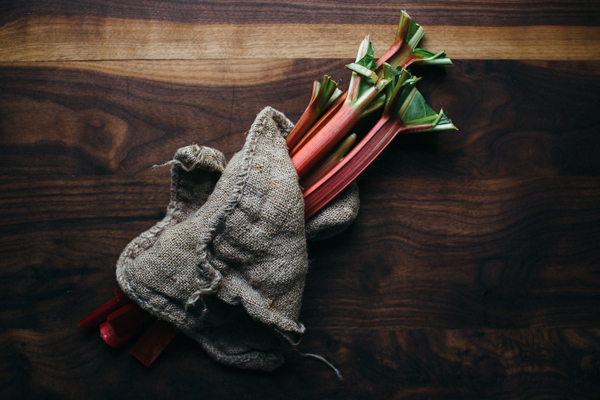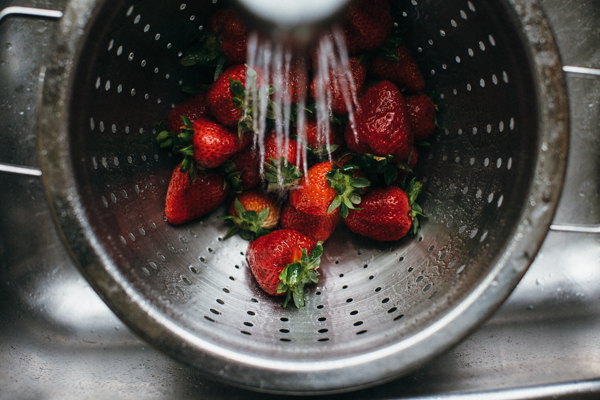 Photos via happyolks
Many years ago I got a recipe card at a local farm stand for "zucchini cobbler," a fabulous dish that I made summer after summer with a bloated garden of squash. I served it for a crowd one summer and was scolded, kindly by a professional baker for calling the recipe a cobbler when, in fact, it would be considered a crisp! It led me down a rabbit hole of R&D to learn the basics on cobblers, crisps, crumbles, grunts and buckles.
Here's the scoop on cobblers, crisps & all the dishes in between:
Cobbler:
A cobbler consists of a fruit base and topped with individually-dropped biscuits, that, when baked, look like a cobblestone street — hence the name.
Crisp or crumble:
Consists of a fruit mixture base and topped with a crumb topping that often consists of flour, brown sugar, oats, butter and possibly nuts.
Buckle:
Like an inverted cobbler, a buckle consists of a biscuit-cake base and a fruit topping. As the dish bakes in the oven, fruit sinks as the cake rises, causing it to buckle.
Grunt:
Basically are a cobbler baked on the stovetop or over an open fire in a cast iron Dutch or French oven. The Kitchn adds: "The fruit is stewed on its own just until it starts to break down. Then biscuit dough is dropped on top of the fruit and the pan is covered so the biscuits steam. The name "grunt" comes from the sound of the bubbles moving through the thick syrup and breaking out between the biscuits."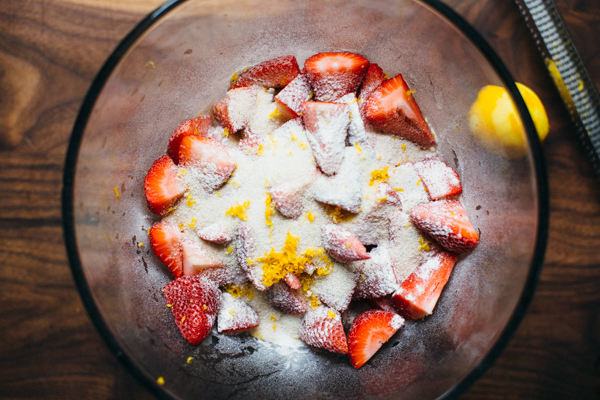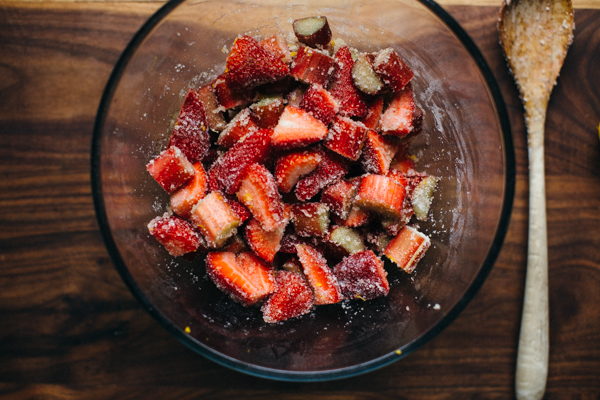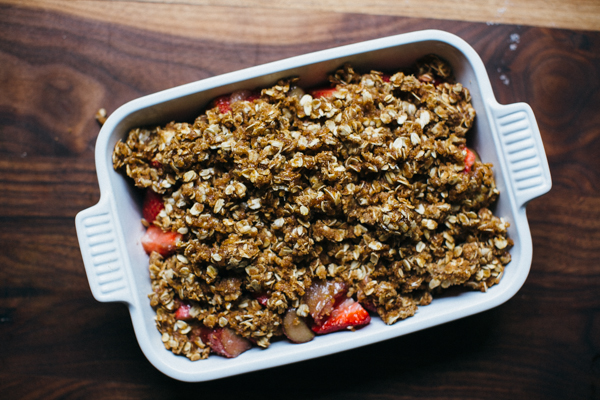 Here's a recipe for a humble, simple strawberry-rhubarb crumble, but have some fun with the base and try your take on a cobbler, grunt or buckle. Happy Baking!
Recipe for simple strawberry-rhubarb crumble
Ingredients
For the crumble topping
½ cup Flour of choice (I use whole wheat)
¼ cup ground Almonds
1 cup Rolled Oats
¾ cup Brown Sugar
1 tsp salt
2 tsp cinnamon
½ cup (1 stick) melted butter
For the fruit base
3 stalks rhubarb (approx. 2 cups, sliced into ½ inch pieces)
1 lb hulled strawberries (approx 3 cups)
¼ cup cane sugar
zest of one lemon
1 tsp cornstarch
Preheat the oven to 350 F. Place Strawberries and rhubarb in a large mixing bowl and toss with sugar, lemon zest and cornstarch. Pour into a lightly greased 7 x 10.5 (medium sized) baking dish and spread until evenly distributed.
In another bowl, mix together flour, oats, ground almonds, sugar, salt, and cinnamon. There are two ways to deal with the butter. Option one is to cut cold butter into pea-sized bits into the dry mixture and work together with hands. Option two is to melt the butter and mix into dry mixture. I like both methods.
Cover fruit mixture with the  crumble topping. Bake for 30-45 minutes until the fruit is bubbling below and the topping is a golden brown hue.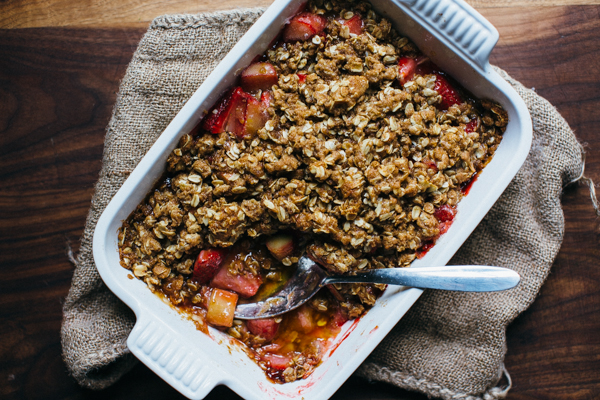 What's your favorite way to enjoy this ultimate seasonal combo?