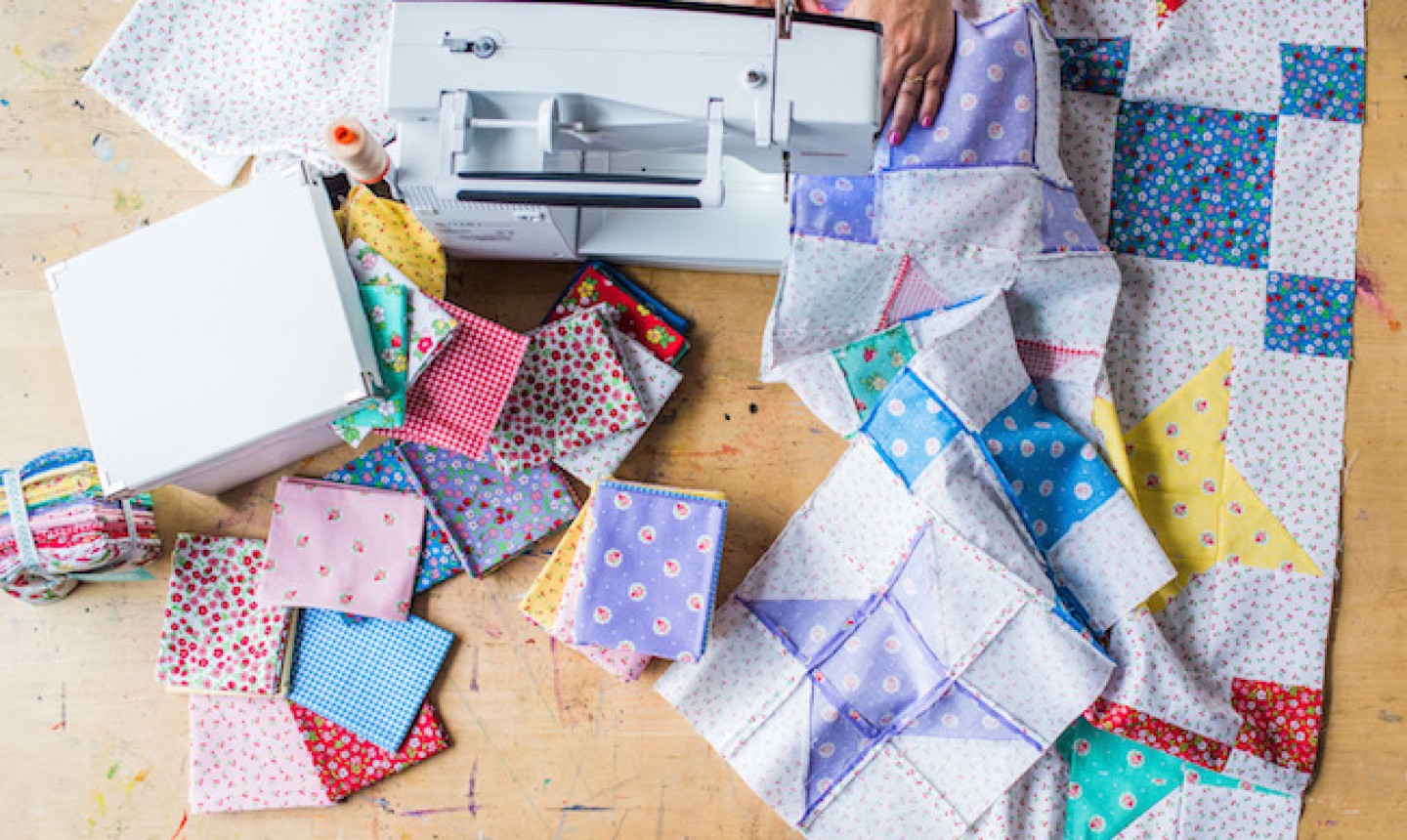 Straight-line quilting can sound terrifyingly precise, but don't believe the hype. With some guidance you can definitely nail the straight-line technique, and soon you'll be using it to make totally spectacular quilts — no problem.
Don't believe me? Maybe you've been avoiding straight-line and planning to take up free-motion quilting first. But before you try all those loopy flowers and pebbles, let me teach you how to do straight-line quilting the right way. Get your walking foot ready, then check out these five tips.
1. Spray baste away
For a simple straight-line quilting design that secures your patchwork without messing up the overall look, you want evenly spaced lines going in the same direction. But before you can get those perfect lines, you need to secure your quilt sandwich.
You can keep the layers from shifting by properly spray basting your quilt. Other basting methods can work too, but spray basting means you won't have the hassle of pins.
2. Position your needle before you pivot
One way to add intrigue to straight-line quilting is to echo a design on your quilt top, pivoting the quilt at an angle. Create radiating diamonds, squares-in-squares and all kinds of elaborate geometric designs.
But first: Make sure your needle is in the down position before you pivot. Otherwise, your lines won't behave, and may not meet at a perfect point.
3. Make your mark on your quilt top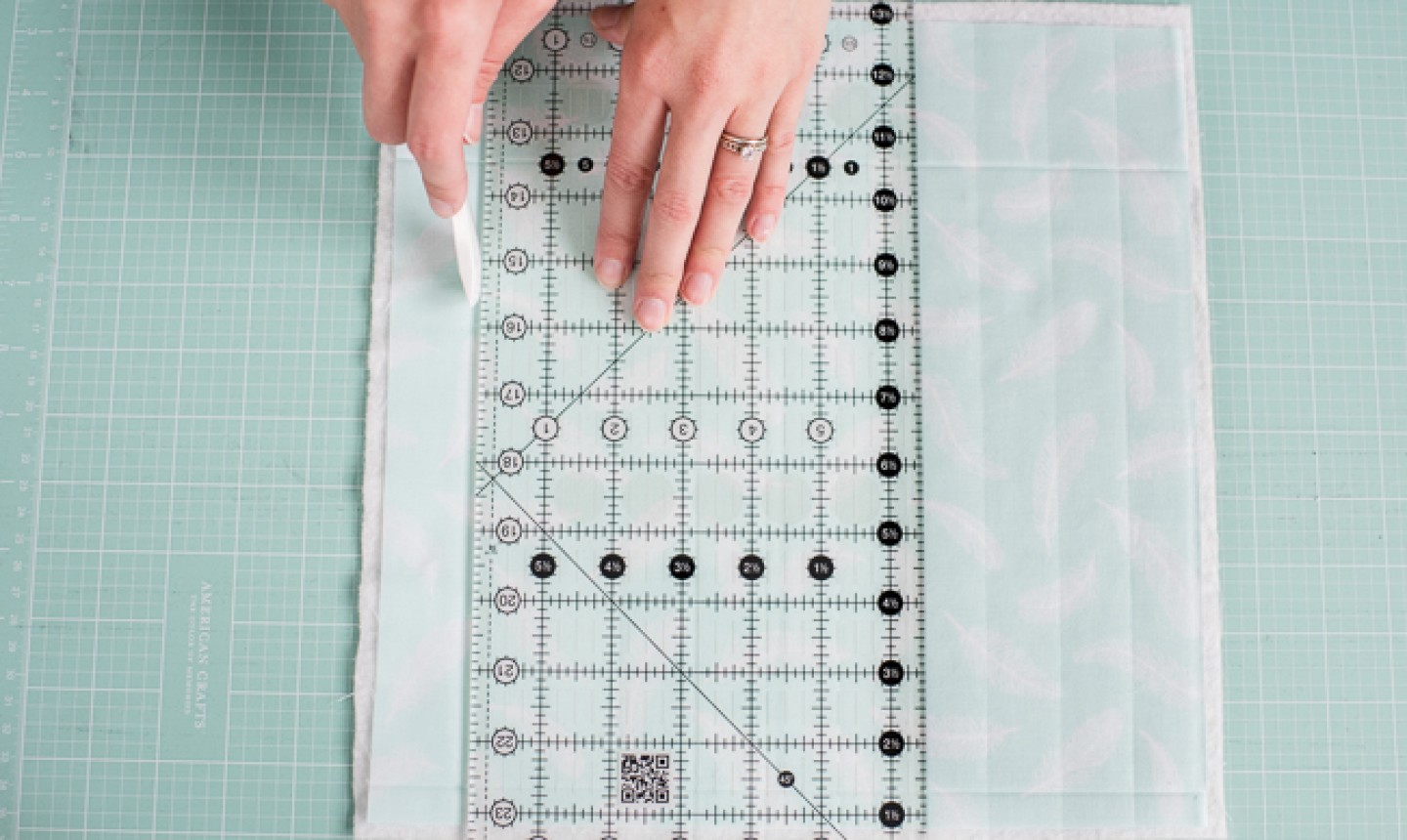 Marking the quilt top can bring on the jitters, even for experienced quilters. Most quilters have a method they swear by, one that gets the job done with minimal angst. Instructor Jacquie Gering uses a long quilting ruler and marks baselines and registration lines with easy-to-remove painter's tape.
Other quilters like to use a fabric pen, a hera marker or even a special tool that attaches to the walking foot. Pick whatever method works for you, and be patient with yourself.
4. Embrace dense lines
Matchstick quilting looks fantastic — all those tightly woven straight lines. But it can be so time-consuming (not to mention thread-consuming). Think of it this way: When you commit to the technique, you're investing in a beautiful finished product, one with incredible texture, dimension and color (especially if you're using colored thread).
5. Choose your own stitch length
Lots of quilters ask what stitch length they should pick for their straight-line quilting. There's no definitive answer. Here's a rule of thumb: A good starting point is a 2.5mm stitch length. From there, you can experiment with shorter or longer stitch lengths (about 2.0mm and 3.0mm), or even go beyond that in either direction.
Stitch length is all about personal preference, even in straight-line quilting — so go with any length you want!