The stockinette stitch might be basic, but it's capable of some mighty awesome knitting projects. It's like the secret superhero of knitting, always sneaking into projects to save the day.
And even though it's one of the basic knitting stitches, stockinette isn't just for beginners. It appears in all levels of patterns, from beginner all the way to advanced. You never know when you might come across it.
In honor of the stockinette stitch, take a look at some stockinette basics, plus some patterns that incorporate stockinette stitch. You'll soon see how handy the mighty stockinette stitch can be!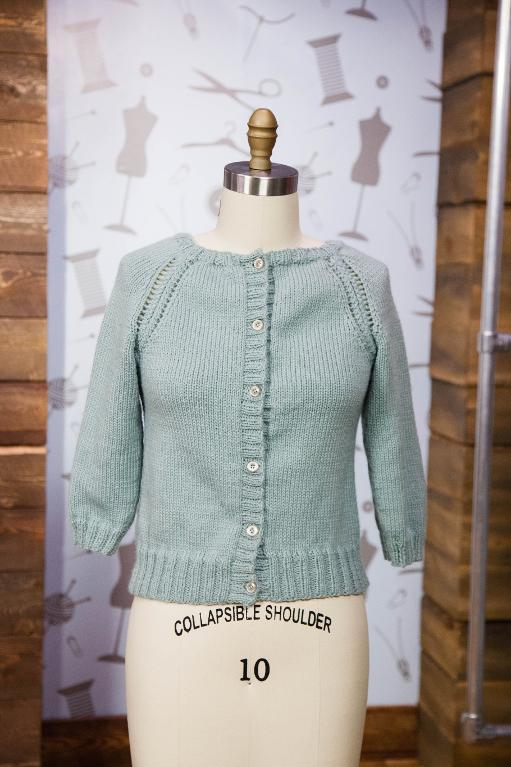 Photo via Bluprint instructor Amy Ross
Stockinette basics
Stockinette stitch, for those of you who are beginner knitters, is one of the first stitches you'll learn in knitting. It happens when you combine the knit and purl stitches. If you knit on the right side of the work and purl on the wrong side, you'll create a fabric that has those neat little Vs on the right side. The wrong side will be bumpy, similar to garter stitch.
The cardigan pictured above is straight out of Amy Ross's My First Sweater class, and it uses the stockinette stitch. If you look closely, you'll see those little Vs that make up the right side of the knitted fabric.
Stockinette patterns
Take a look at these awesome patterns that use stockinette stitch — further proof that stockinette stitch isn't just for beginners!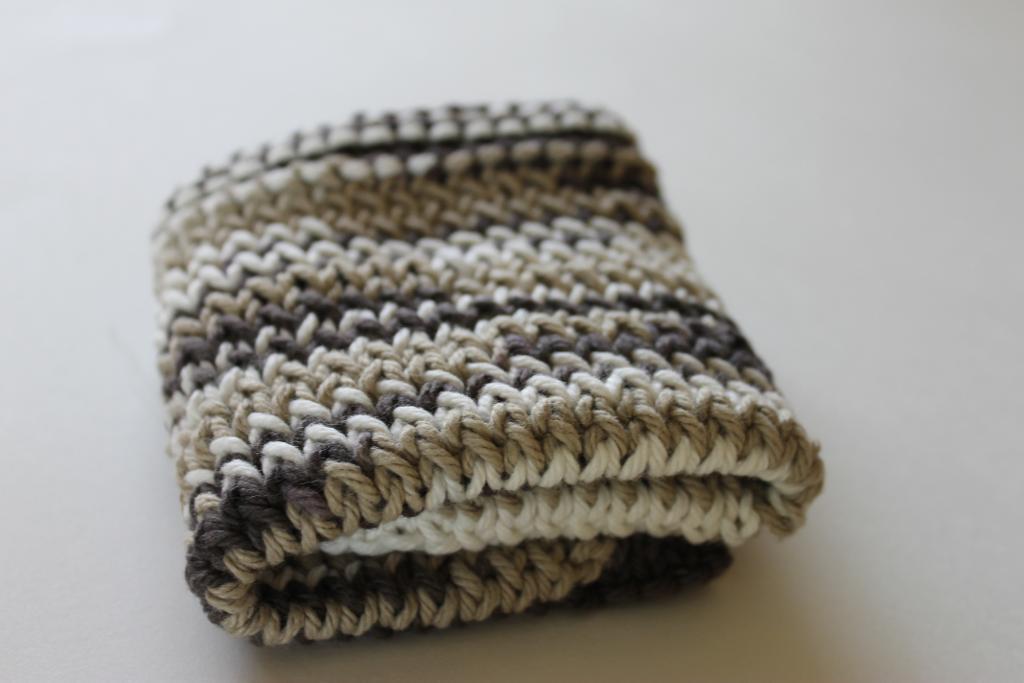 Photo via Bluprint member StayHomeStitch
Twisted stockinette stitch dishcloth
I told you the stockinette stitch was sneaky. Here, it presents itself in a slight variation: twisted! The twisted version puts a little, easy spin on the traditional stockinette. After you knit the dishcloth and get the hang of it, you could apply this technique to any stockinette pattern you already have.
This pattern is perfect for beginners who are bored with plain stockinette stitch and want to try something new.
Get the Twisted Stockinette Dishcloth pattern.
Photo via Bluprint member Miss Cara
Pullover
Stockinette stitch teams up with a few yarn overs and some ribbing at the hem to make this pretty pullover straight from Amy Ross's My First Sweater class. We love how Bluprint member Miss Cara paired her neutral white pullover with a pretty color underneath. Hop over to My First Sweater to see the other sweaters you can make in the class, plus even more evidence of how awesome stockinette is!
Read more about Miss Cara's pullover.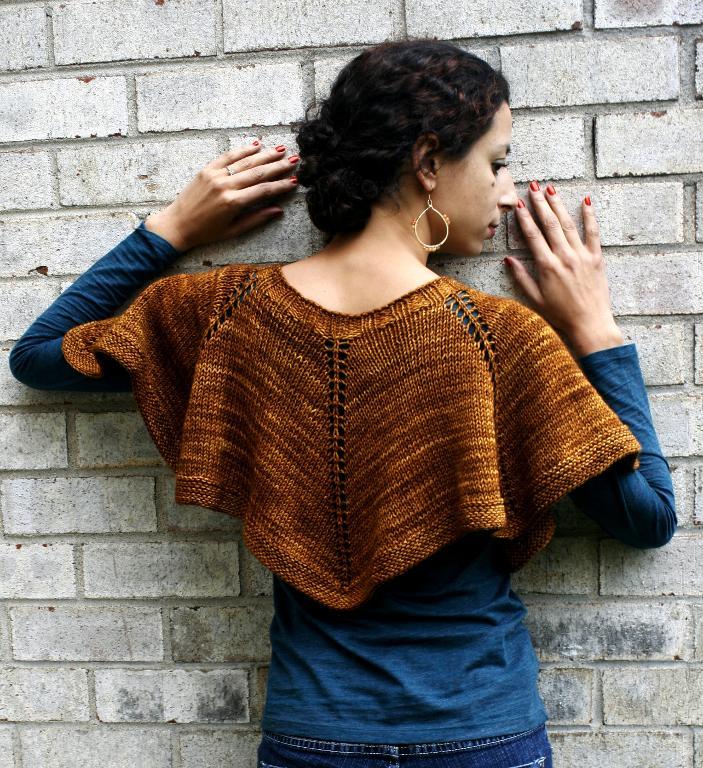 Photo via Bluprint member Vanessa Ewing
Capelet
Stockinette stitch doesn't stop with sweaters. This capelet's easy stockinette stitch lets you focus on more important things, like shaping and pretty eyelets. The pattern comes with another capelet variation too, but don't worry. Both use the stockinette stitch!