Knitting in the round — especially with double-pointed needles — was one of the most intimidating skills for me when I was a beginner knitter. While I'm still not the biggest fan of double-pointed needles (I prefer circulars by a long shot!), I appreciate knitting in the round because it eliminates the need for seaming at the end.
Luckily, the stitch patterns for knitting in the round aren't limited to plain stockinette stitch. Any stitch pattern that can be worked on straight needles can also be worked in the round. There are lots of interesting knitting stitch patterns you can incorporate on those circulars and double-pointed needles. Check out a few of these stitch patterns for knitting in the round, break out those in-the-round knitting needles, and get ready to try a new knitting skill.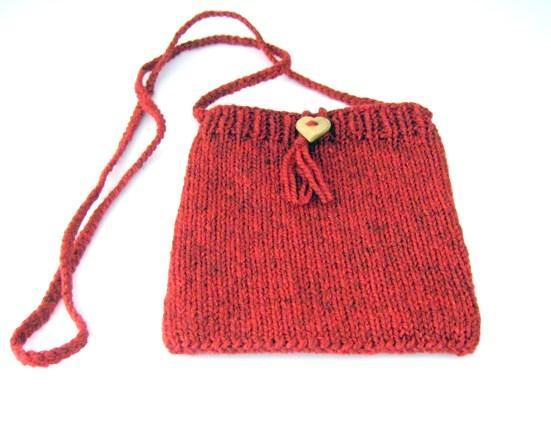 Photo via Craftsy member Arly
Stockinette stitch
Stockinette stitch in the round is even easier than knitting stockinette stitch on straight needles, especially if you're not a fan of purling. To knit stockinette stitch in the round, you simply knit every round — no purls necessary. You're never turning your work, therefore no purl rows are ever needed.
If you've never knitted in the round before, get the hang of it with simple stockinette stitch projects, like the knit purse heart bag pictured above. Knit with a 16-inch circular needle, and there's no need to worry about side seaming. Just bind off, seam the bottom, weave in those ends, and you're finished!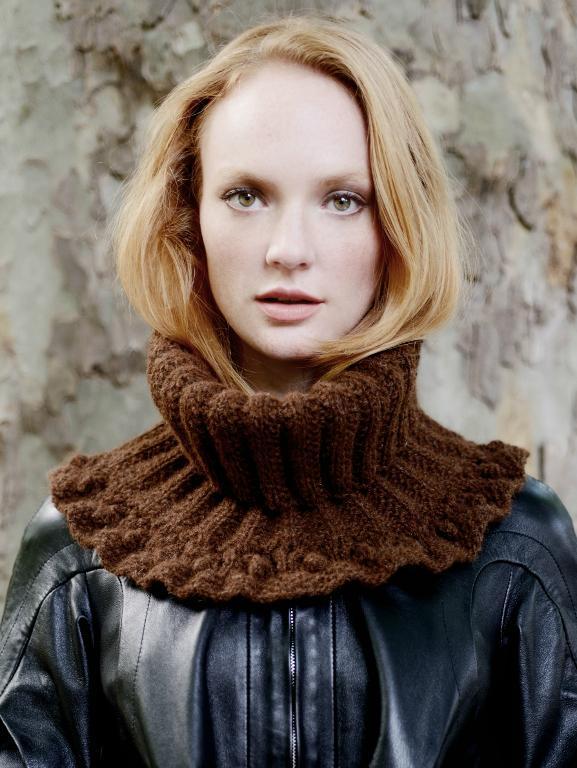 Photo via Craftsy member Purl Alpaca
Ribbing
Whether it's K2P2 or K1P1, any ribbing that you've learned on straight needles can also be applied to knitting in the round. The Jerri Cowl pictured above uses ribbing to create a cozy, warm cowl that hugs your neck. Because it's knit on a circular needle, there are no seams poking out and interrupting the flow of the ribbing.
You'll also sometimes see ribbing used for in-the-round hats to create a closely-fitted brim. The sawtooth hat, available exclusively to students of Stefanie Japel's Knit Lab: In the Round, uses a ribbed brim before beginning the two-color sawtooth pattern.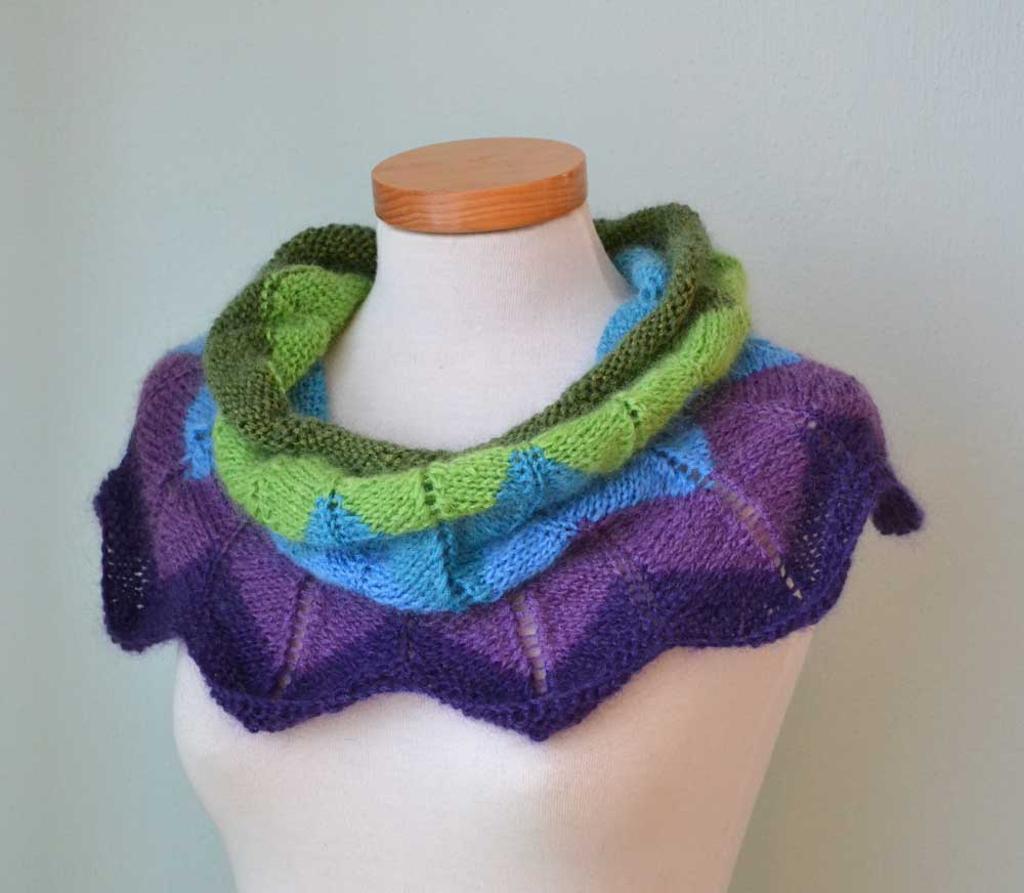 Photo via Craftsy member Berniolie
Stripes
Stripes are easy enough when working in the round. Change yarn colors just like you would if you were knitting on straight needles — no extra skills required. The flower cowl pattern pictured above makes the stripes even more interesting with a chevron stitch pattern. The light, aran-weight yarn gives your in-the-round cowl a nice drape, too!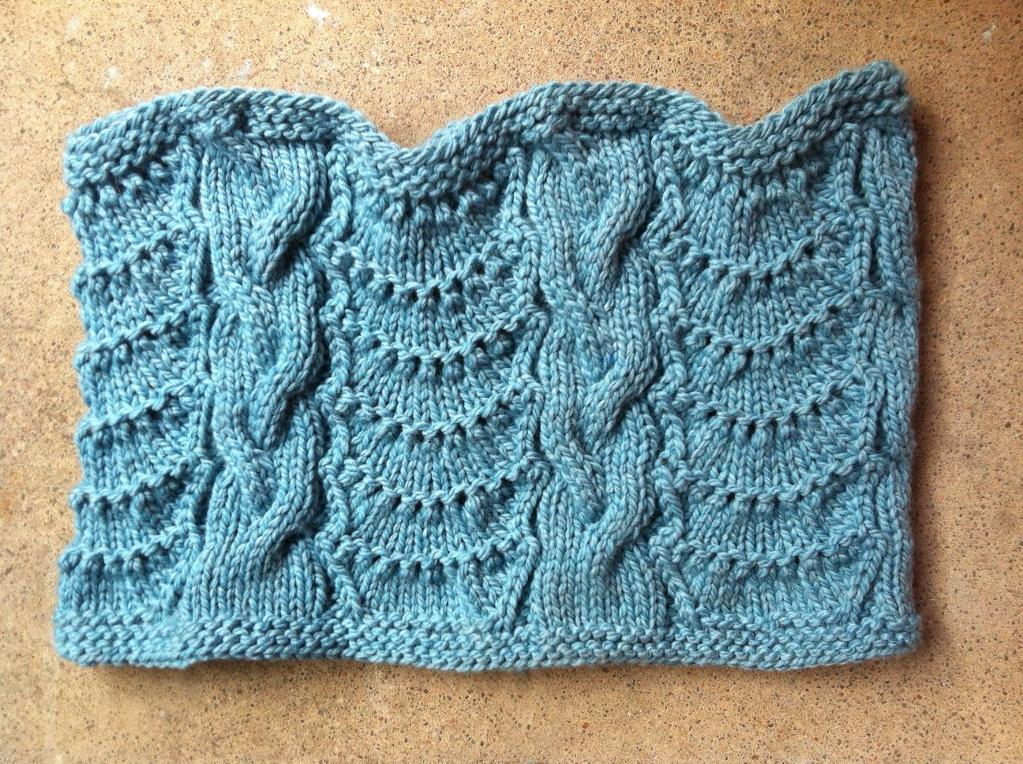 Cables
The cable and lace cowl pictured above comes straight out of Stefanie Japel's Knit Lab: In the Round class. Luckily, Stefanie guides you through each step of the process, helping you knit both lace and cables on circular needles. Students enrolled in the class can buy the cowl kit here, and don't forget that the pattern is only available to students of the class so if you want to get your hands on it, sign up for the class today!
.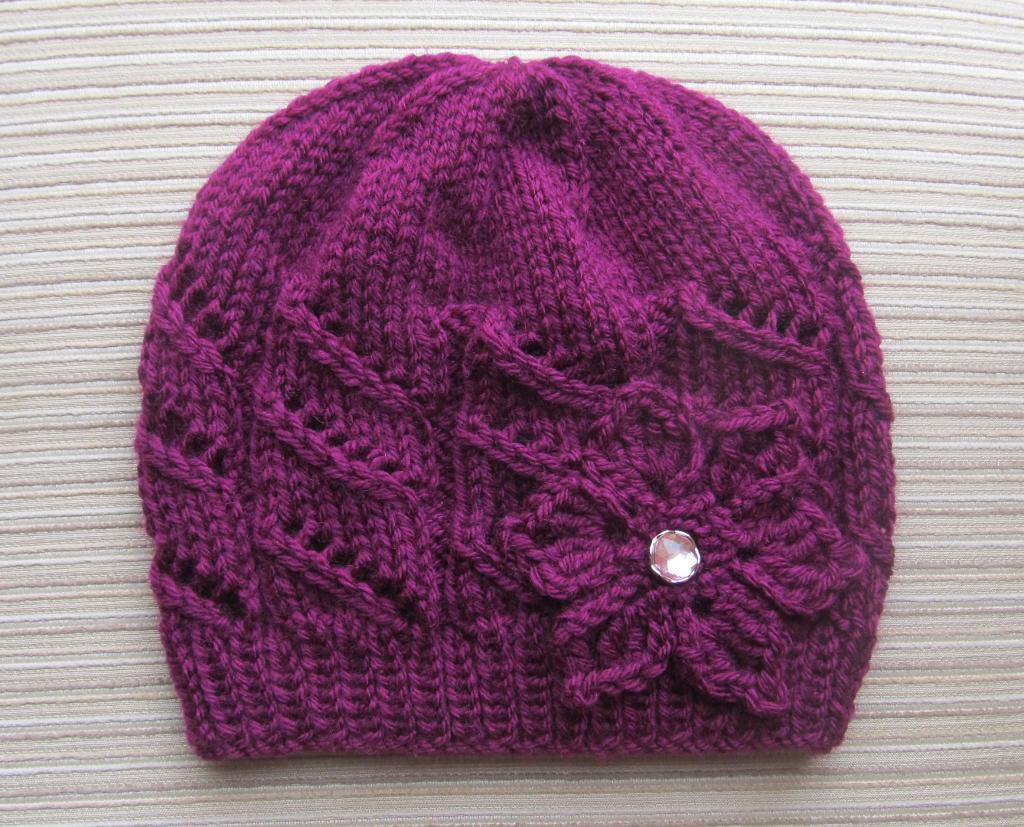 Photo via Craftsy member KnittinKitty
Lace
Yarn overs are totally doable in the round, and they're just as simple and lovely as they are on straight needles. Take a look at the diagonal lace stripes pattern hat pictured above. Because this pretty lace stitch is knit in the round, there are no yucky seams to take away from the beautiful lace pattern.
Do you have a favorite stitch pattern for knitting in the round? Any new stitches you'd like to try in the round?