Are your holidays bustling with special events, tons of family, long shopping lists and lots of sewing projects? Mine sure are! As a quilter, I find lots of stress relief and calm in the creative process, but the opposite can occur when I'm up against too many deadlines. How can you stay creative when the holidays demand so much of your time and attention?
Here are my favorite tips for staying creative during the holiday season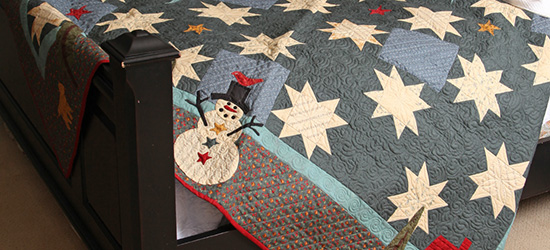 1. Schedule creative time
No matter what you have going on, you can still probably carve out 15 to 20 minutes a day to be creative. Do some English paper piecing or hand quilting in front of a Christmas movie during family time, or experiment with color combinations in an adult coloring book while dinner's in the oven.
Creativity doesn't have to be quilt related! Scheduling time for yourself allows you to feel like you're still "plugged in" to the creative side of your brain — even if you can't spend the time in your sewing room.
2. Just play
You might not finish a quilt this holiday season, so instead you can bust out your scraps and see what happens! You don't need much time: just set a timer for 30 minutes and see what improv creation you can make. Set challenge parameters, like staying within the same color family or practicing curves.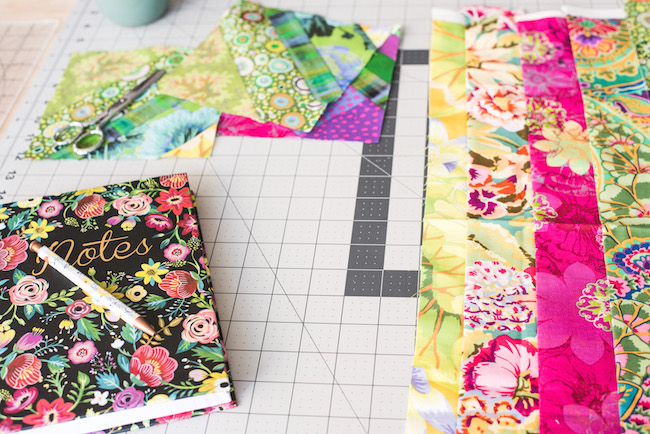 3. Brainstorm your next project
All the sights of the holidays and the winter season can turn out to be great inspiration for your next quilt. Don't forget to look out for them! Ice crystals, holiday lights on a dark night, trees against a backdrop of snow, a cluster of jingle bells — these can all get you feeling creative. Take a second to sketch them out!
If you're not inspired there, take a few minutes to cruise around online, looking at quilting ideas on Bluprint, Pinterest or Instagram for inspiration. It's not as good as making it yourself, but at least you'll be in a creative headspace.
4. Make creative gifts
Want to combine your love of sewing with the holiday season? Let's be realistic: You aren't going to finish three quilts by December 25! Instead, make simple tote bags or zipper pouches, or quilted coasters as easy gifts. I like constructing gifts in assembly-line fashion, making five or so zipper pouches at a time. It goes faster, plus I feel like I've gotten a lot accomplished all at once.
5. Fast forward to January 1
So maybe you don't have the time or energy to be super creative this holiday season. That's OK! Everyone needs a break sometimes. Why not set a resolution to do some serious sewing in 2017?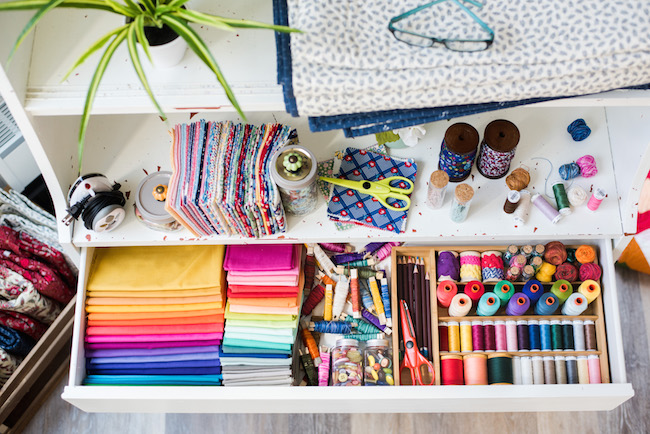 In the meantime, think about what you can do to set yourself up for success. Does your sewing room need an overhaul? Ask for new storage, specific fabric or supplies as holiday gifts. In your downtime, spend a few minutes a day cleaning out and reorganizing your stash. That way, you'll be ready to hit the ground running when the calendar flips.
How do you like to stay creative during the holidays?