Small crochet projects can pack a big punch when worked in a multitude of colors. Not only that, but they're also super satisfying since you can finish them and feel accomplished in next to no time.
Plus, working many small bits of color into one project gives you a great opportunity to use up your yarn stash leftovers to create fun, new projects.
Photo via Craftsy member Agrarian Artisan
1. Magical Mandalas
Crochet mandalas are so inspiring! Each round can be worked in a different color to use up whatever yarn you have while creating a magical circle that makes you smile. This pattern includes 8 designs, each packing a big punch of color and worked with basic stitches.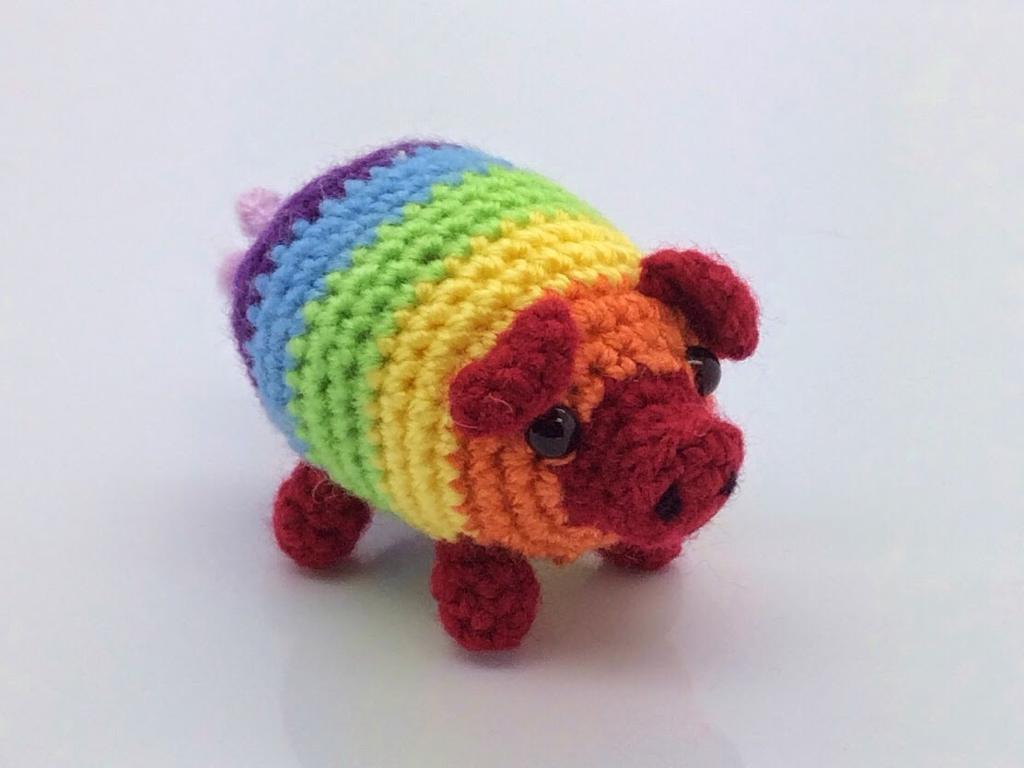 Photo via Craftsy member Lonemer Creations
2. Fabrizio, The Rainbow Pig
Rainbow patterns offer the most recognizable color palette in the world, one that always makes people feel happy inside. This adorable amigurumi pig is worked in little rainbow stripes, with red for all of the extremities except the tail. It's such a cute way to use up little bits of those colors of yarn.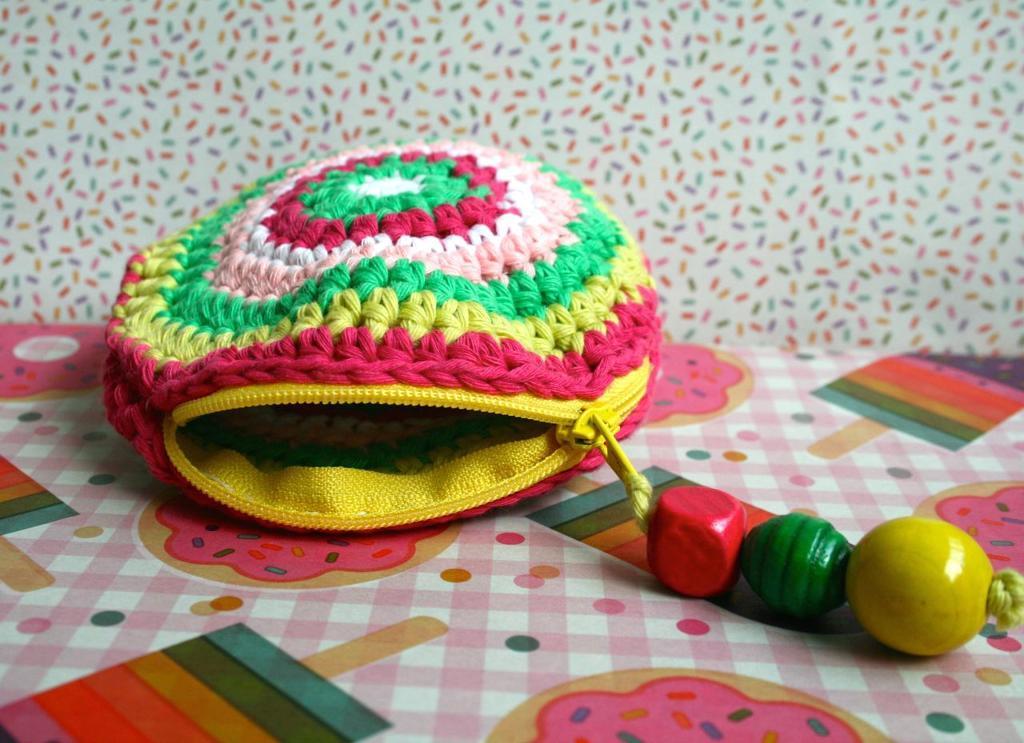 Photo via Craftsy member Luz Patterns
3. Crochet Coin Purse
Many crochet purse patterns are too large to work up quickly using stash yarn, but that's not the case with this tiny little coin purse! You can use up to eight colors of yarn on each side of this little purse and then add even more color with your choice of zipper, beads and fabric lining.
Photo via Craftsy member CitrouilleWorld
4. Octopus Keychain
How precious is this little cloud octopus with different colors for each of its tentacles? You barely need any yarn at all for each arm so if you have a jar filled with tiny scraps that are awaiting a project, then this is a great project for you. Make a whole set of these to gift to a class or other large group.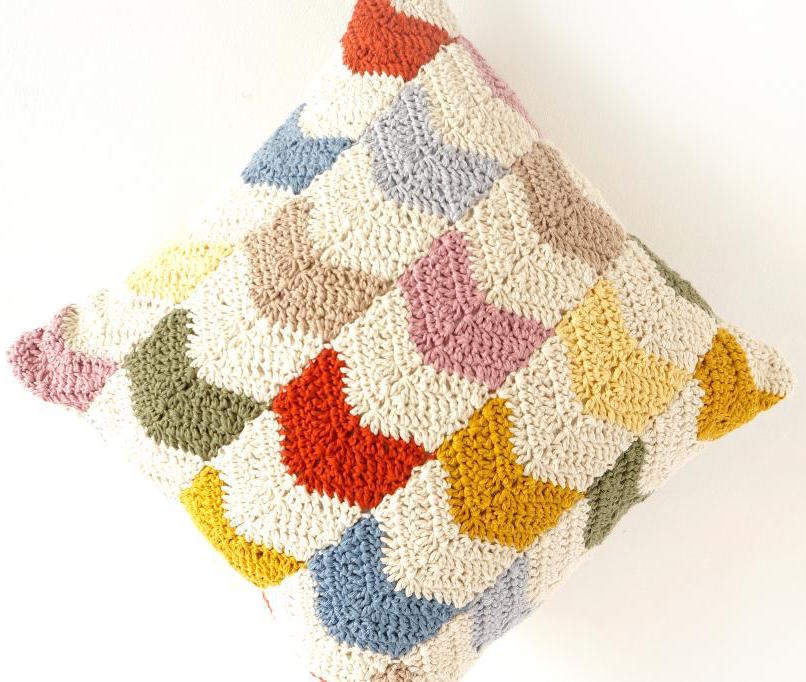 Photo via Craftsy member Little Doolally
5. Chevron Cushion
Designer Little Doolally has a way with color — every pattern in this store shines bright. This cushion cover celebrates lots of little colors in the chevron stitch. The pattern comes with suggestions for color layout, but you could use the same pattern with whatever yarn you happen to have to create a uniquely colorful set of one-of-a-kind pillows.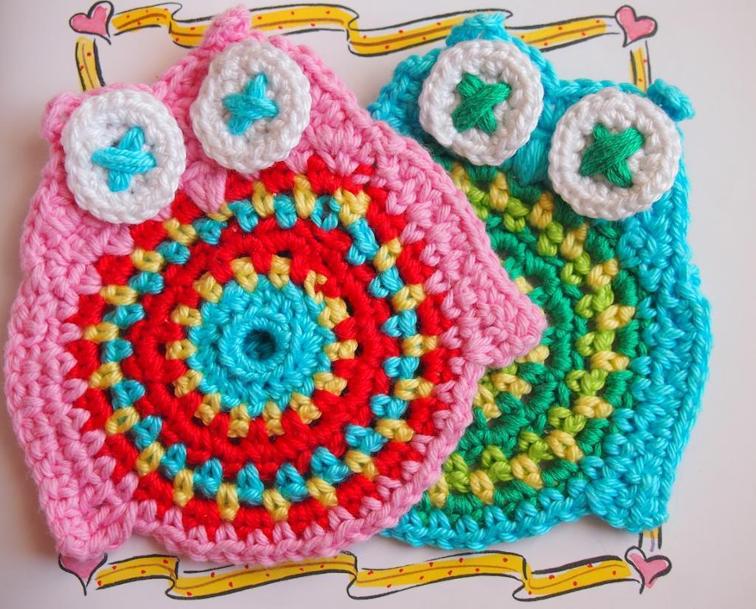 Photo via Craftsy member ColorfulEasyCrochet
6. Owl Coaster
Crochet coasters are small instant gratification projects. You can make one in just a few minutes and before you know it you'll have a whole set of them. These adorable coasters are great for anyone who likes owls and of course anyone who loves color!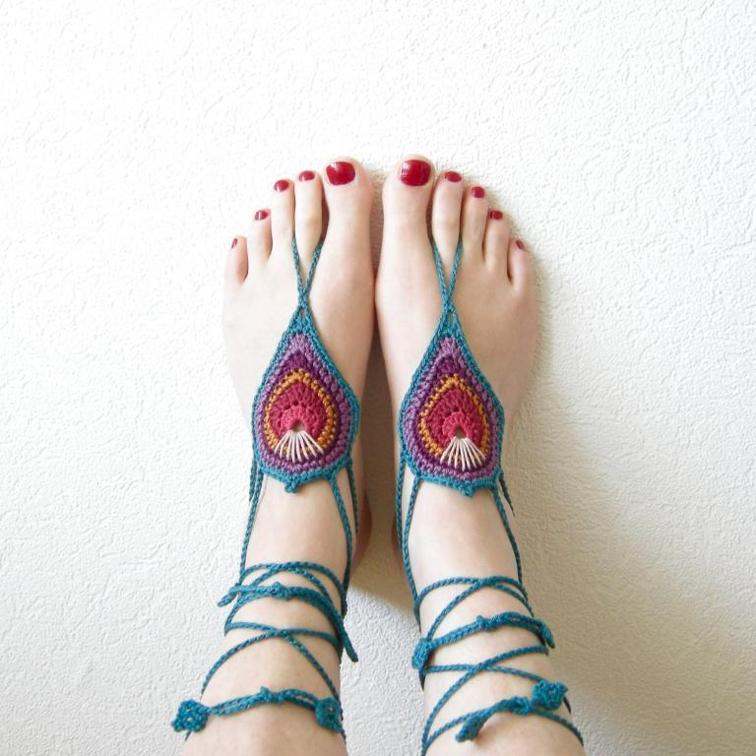 Photo via Craftsy member TheCurioCraftsRoom
7. Peacock Barefoot Sandals SANDALS
Who would have thought that a project as small as crochet barefoot sandals could fit seven colors in the design? Thats exactly what you get with this peacock-inspired footwear. If you like the motif but aren't a fan of the sandals, check out the designer's store for several more option for colorful peacock feather patterns including appliqués and bookmarks.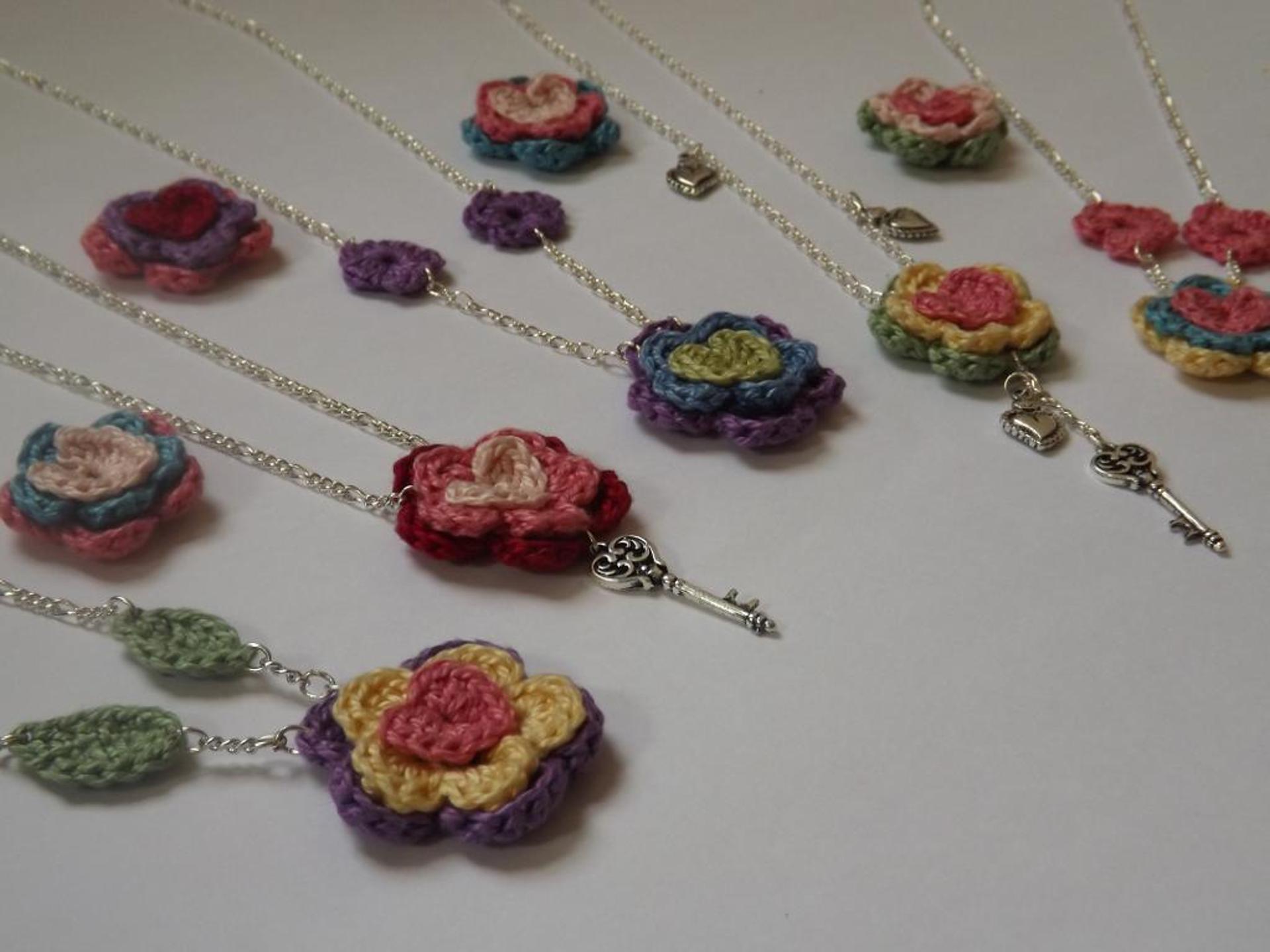 Photo via Craftsy member Lost Tree Designs
8. Crocheted Flower Necklace
Crochet jewelry often offers a great opportunity to use up yarn leftovers. The little flowers for this necklace each use at least three colors of yarn, layered for a charming effect. These flowers, measuring smaller than 2″ across each, could also be used to add color onto other projects.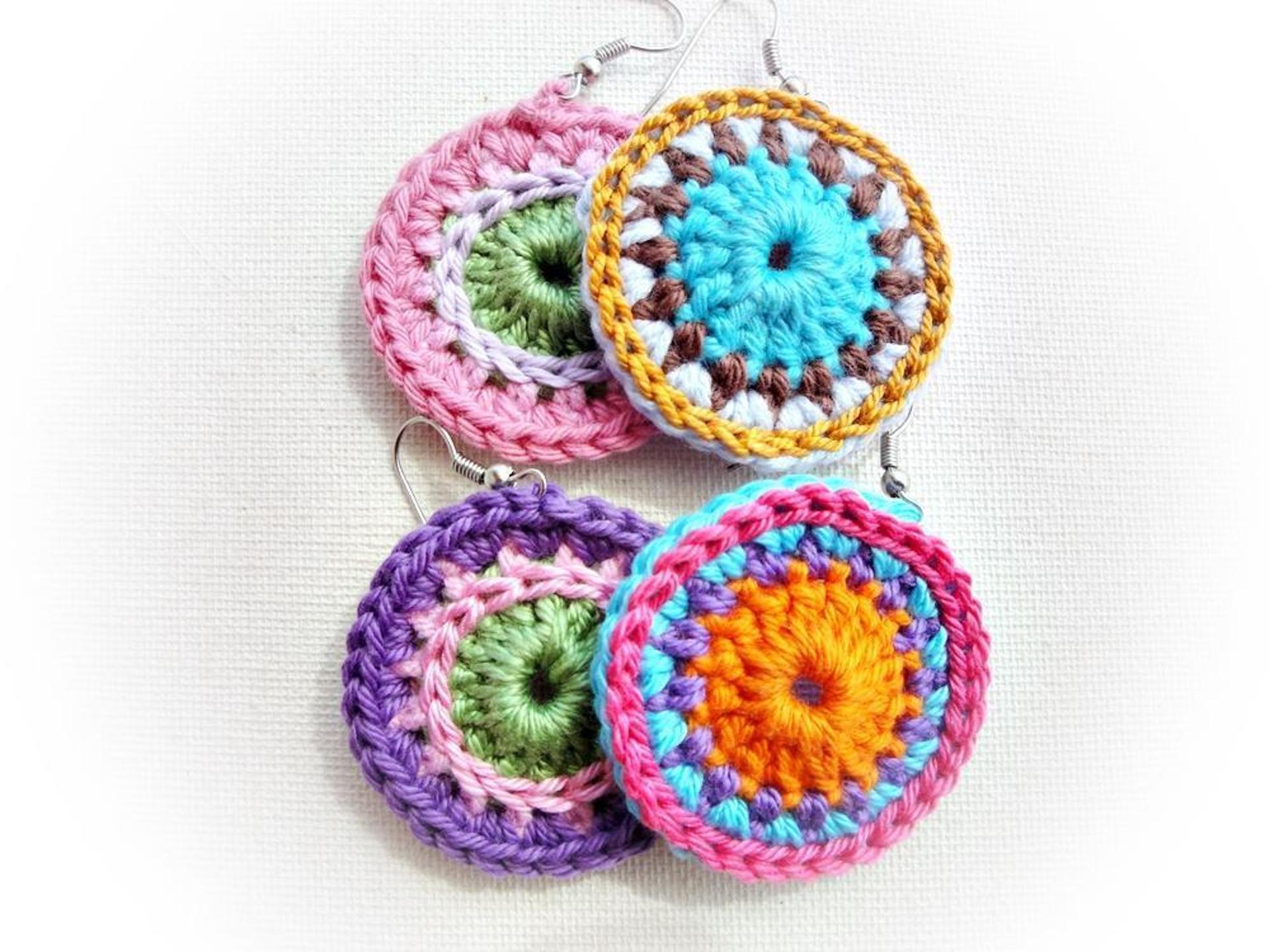 Photo via Craftsy member Wonderful Hands
9. Colorful Crochet Earrings
Even a project as small as a pair of crochet earrings can be infused with lots of color! Make these brilliant circles in matching pairs or make a whole set of circles and wear a different color palette on each ear!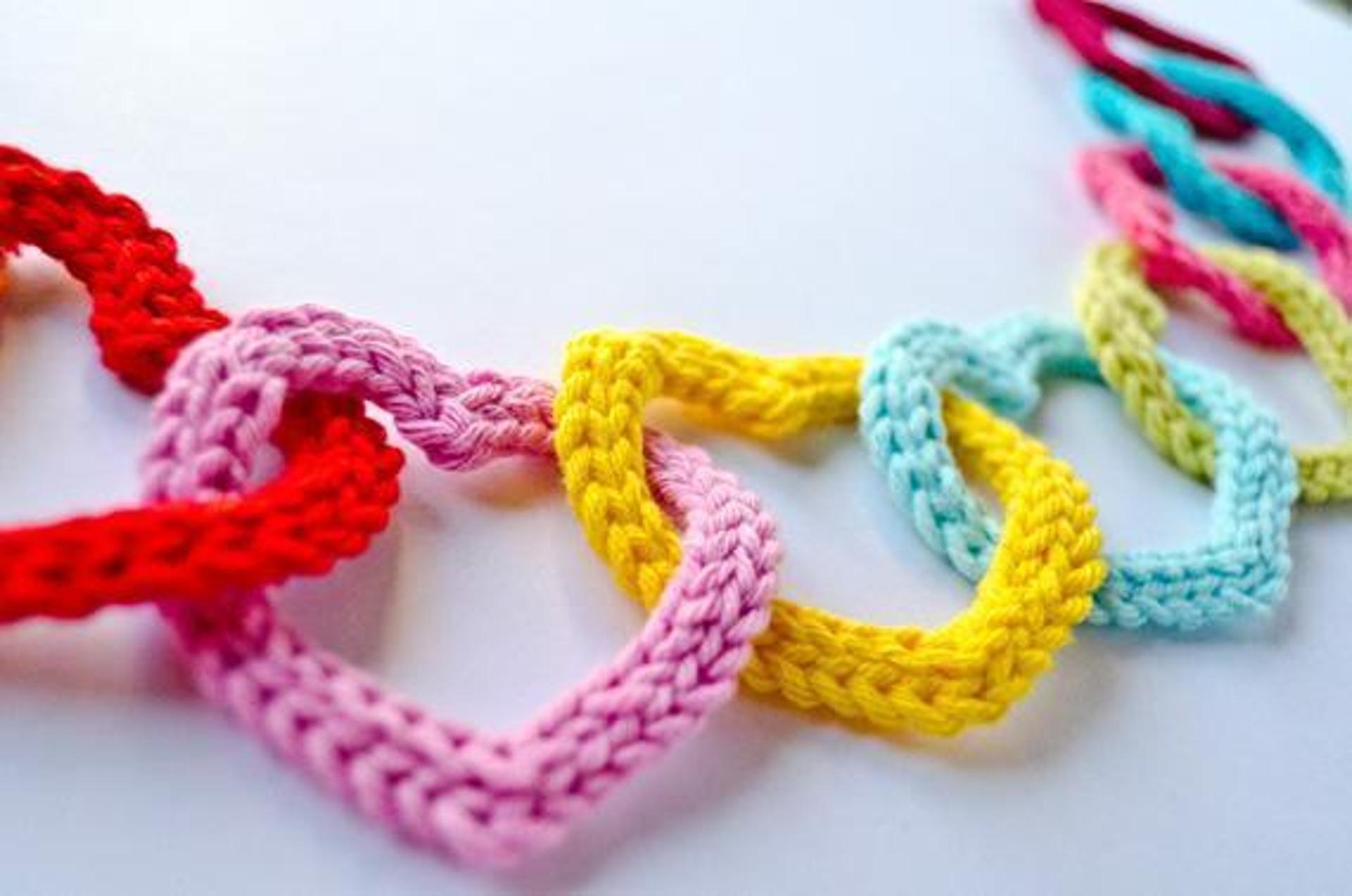 Photo via Craftsy member One and Two Company
10. Heart Garland
Each of these small hearts is made in its own color and linked to the heart next to it. Make your garland as short or as long as you like, adding as many colors as you want to any room. If hearts aren't your thing, you'll find that this designer offers similar patterns in many other motifs including butterflies, bows and flowers. 
Are you new to changing colors? Check our our 7 Helpful Tips for Beginners.