Decorating tips can be confusing. What's the difference between all of the unusual-looking shapes? Which tip is best suited to which cake decorating project? This series is an exploration of all sorts of different types of tips, breaking down what they look like, what they do, and how to use them. In this roundup, star tips, multi-opening tips, and specialty tips are included.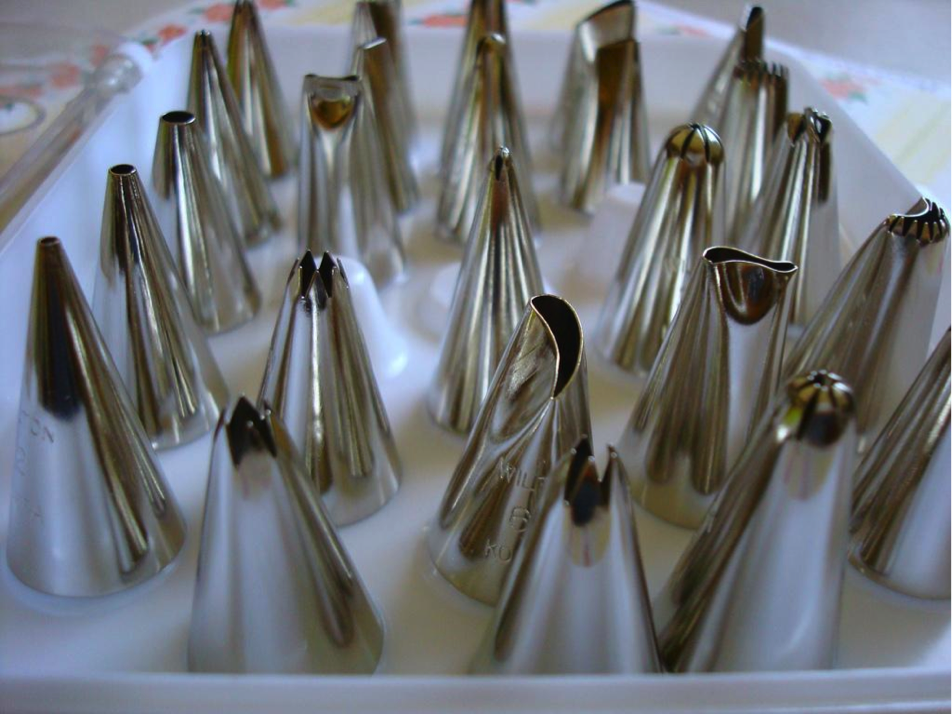 Photo via CakeSpy
Star tips:
They are simple to use and offer a fancy-looking result. Surprisingly versatile tips.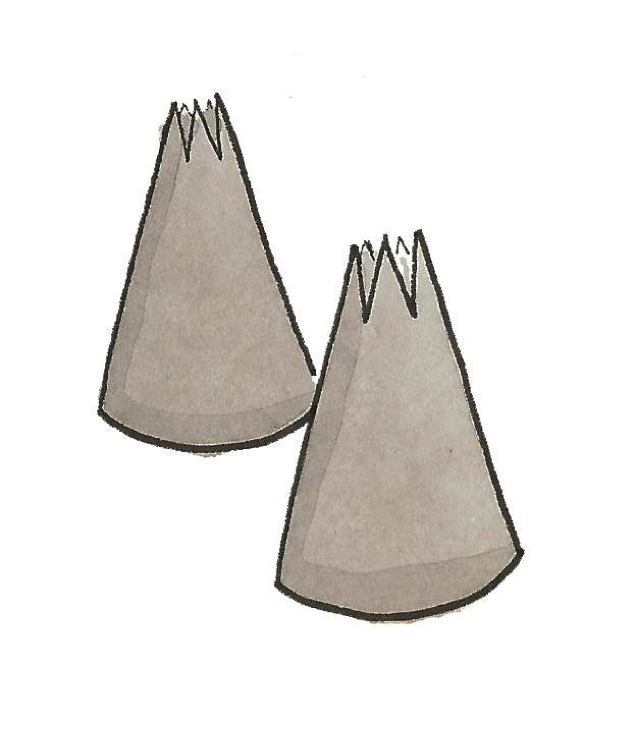 What it looks like: The tapered opening ends in a sharp, clean, zig-zag pattern. Visually, these tips resemble drop flower tips, but the main difference is that star tips are not rounded toward the opening.
Variations: There are multiple different sized openings for star tips, as well as different depths and numbers of "teeth" included in the zig-zag pattern along the opening. These variations will affect the size of the star including diameter and length of each "arm" of the star, as well as the number of points of each star. According to Wilton, the most popular star tips used are numbered 13 through 22.
Most famous uses: Star patterns are the most popular use for this tip, but it is surprisingly versatile. Rosettes and flowers are also a popular use–they are just sharper and more stylized than the ones piped from a drop flower tip.
Other uses: Grooved shells and shell type borders, as well as fleur de lis and star tips are also often used as a textural way to fill in blocks of color. They're also popular for creating meringues.
Examples of work using star tips: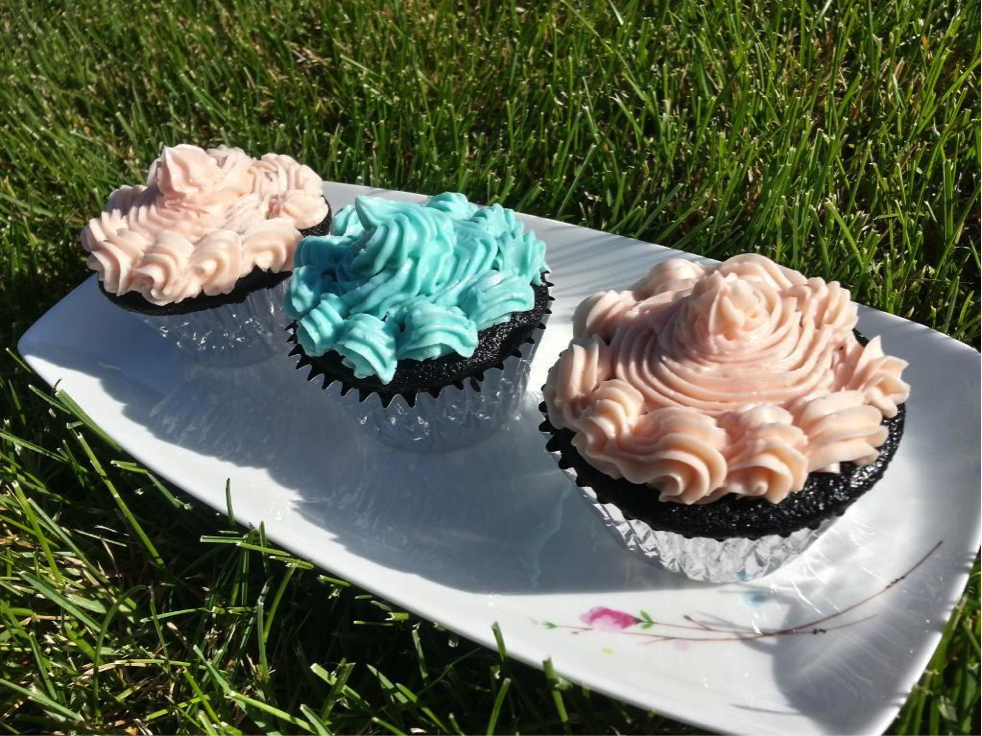 Photo via Bob J.
After taking "Piping Buttercream Borders", Bob J. created these chocolate orange cupcakes using a star tip to pipe bead borders.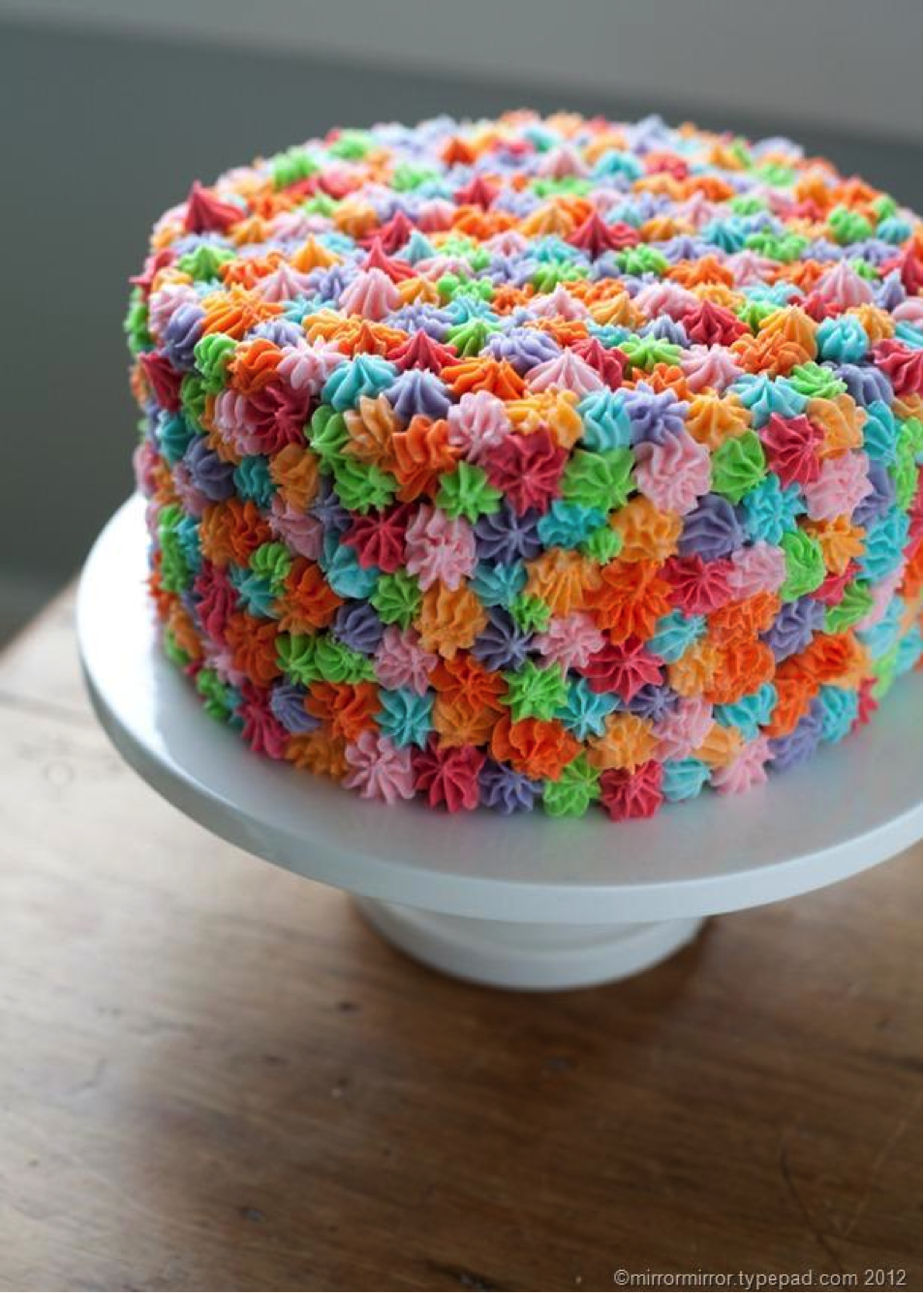 Photo via Mirror Mirror blog
Using different colors of buttercream, a star tip was used to pipe tiny stars all over the surface of this cake. The effect when all of those tiny textural dots of color come together is quite stunning.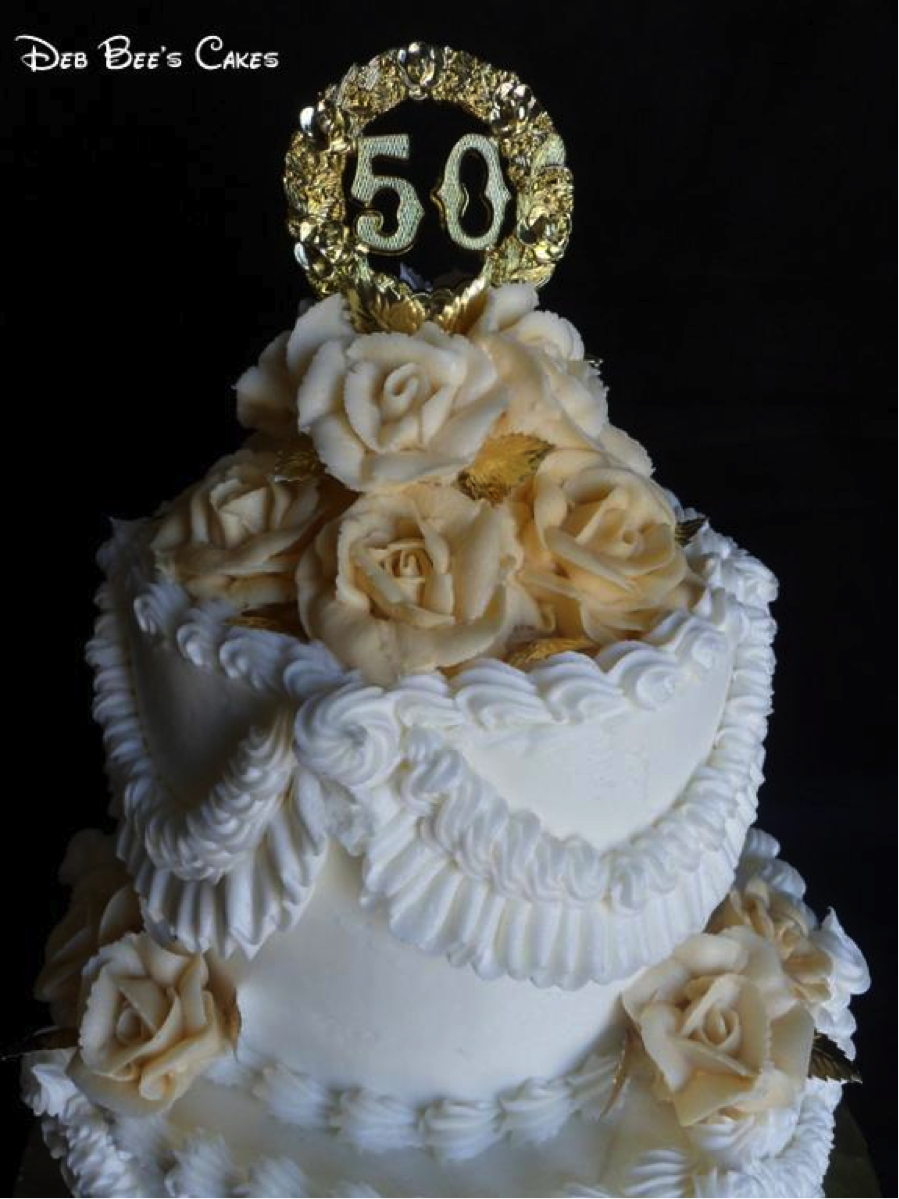 Photo via DebBeesCakes
See those shell-like borders which line the perimeter of the top and bottom of the layers? That's something that can easily be created using a steady hand and a star tip. This gorgeous cake was created following instructions from the Craftsy class "Piping Buttercream Borders", and shows how cakes piped with a star tip can definitely be fancy enough to be served as anniversary or wedding cakes.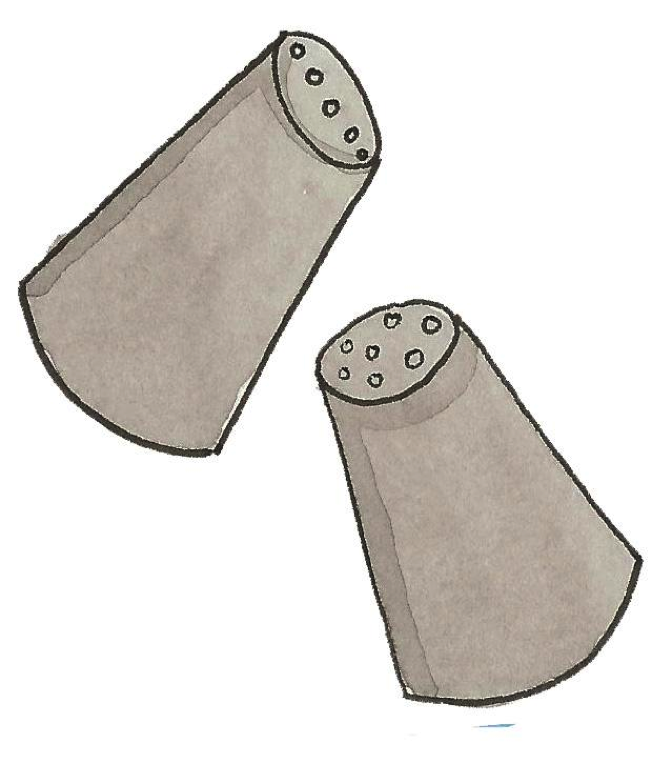 Multi-opening tips:
Pipe multiple streams of icing at once to create fun, textural effects.
What it looks like: There is a flat end to this piping tip, which is perforated with multiple openings, so that buttercream, ganache, or royal icing can be piped in several small streams at once.
Variations: The shapes of the openings can vary: tiny circles aligned in clusters or in rows, stars, and more. The icing will take a different shape when piped through various perforations, so different shapes may be suited for different types of projects.
Most famous uses: Multi-opening tips can be very helpful for a variety of projects. If perforated with round holes, they are frequently used to piping rows and clusters in a string-thin consistency–which is fantastic for hair, fur, or even grass-like effects on a cake.
Other uses: Clusters of flowers or ornate scalloped borders; they can also be good for piping on textures of icing on large areas.
Examples of work using multi-opening tips: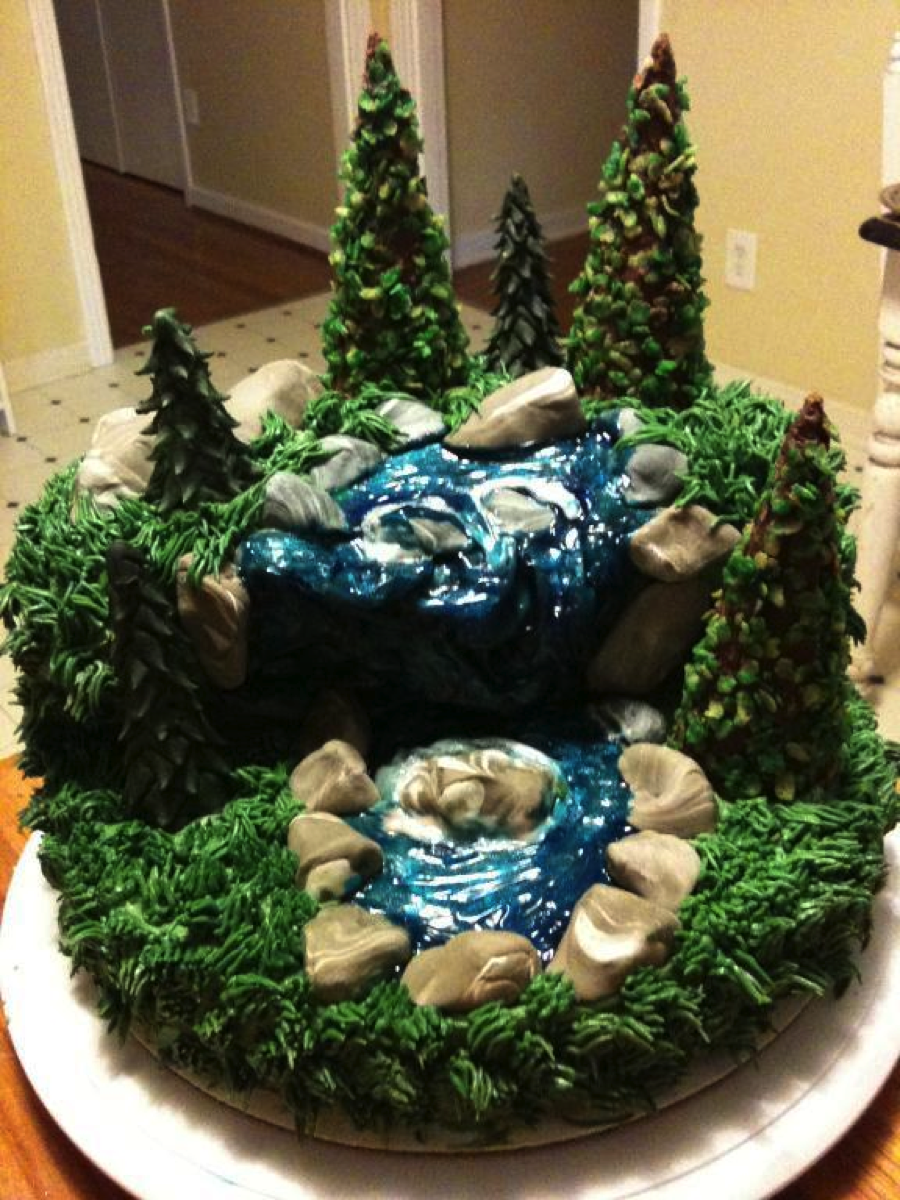 Photo via JeannieLG
Creating an idyllic nature scene as in this waterfall cake is a snap when you use a multi-opening tip to create the clusters of thin icing which form grass.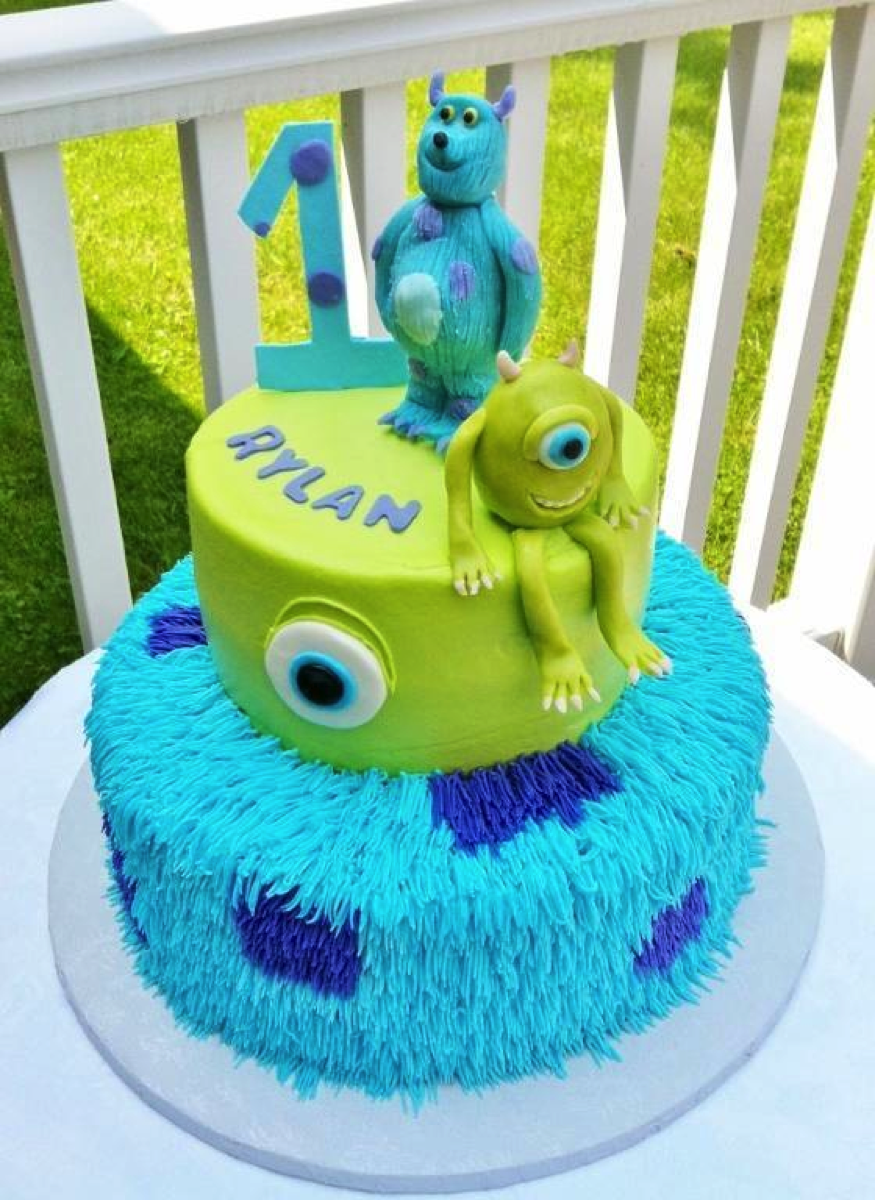 Photo via Lisascakes
Grass isn't the only texture that you can create using a multi-opening tip. The adorably fuzzy effect shown on this monster themed cake can be attained by using a multi-opening tip.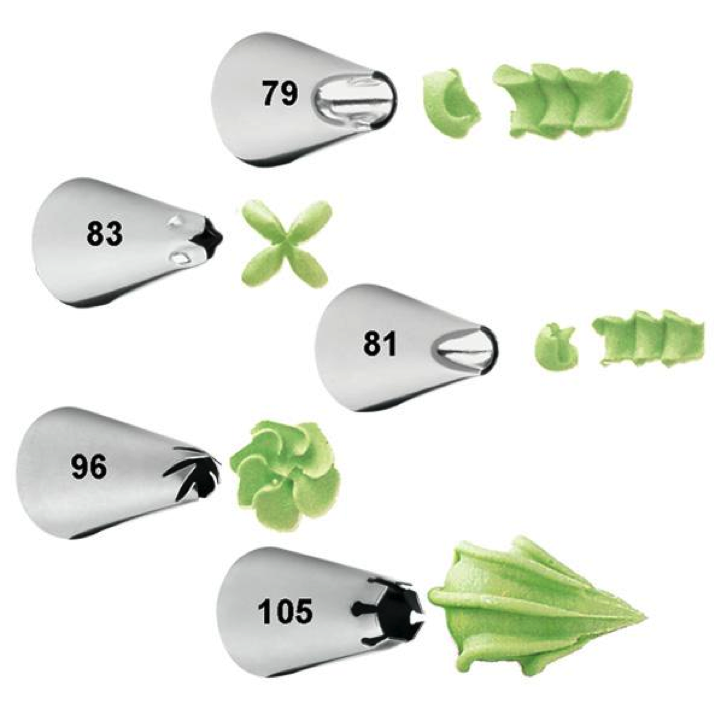 Photo via Wilton
Specialty tips:
Perfect for adding fancy finishing touches to your decorated cake.
What it looks like: This is more a category of tips than a single type. In the photo above, you can see several examples of specialty tips and what you can do with them.
Most famous uses: Although there are many shapes and openings, specialty tips are most frequently used for finishing touches. They're often used for accents and to add dimension to cakes. Deeply ridged borders, highly decorative flowers, clover shapes, shells, ropes, and hearts are all examples of work that can be created using these unique tips.
To illustrate how a specialty tip could be used:
A beautiful cake such as this, with hearts piped all over…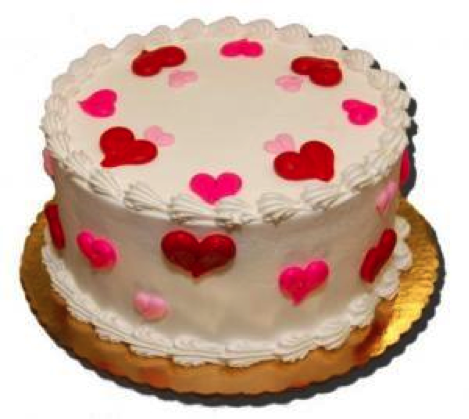 Photo via Ambrosia Bakery
…could be created by using a specialty piping tip such as this one, which creates heart shapes.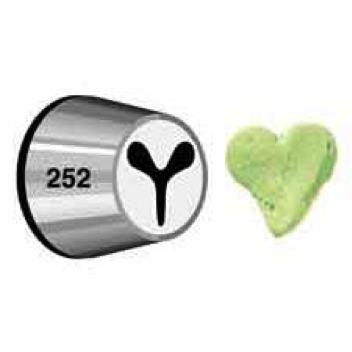 Photo via The Great American Cake
Now that you have some sweet tips to work with, what will be the first tip you'll reach for the next time you're decorating a cake?