If you love star blocks in your quilt projects, there are many to choose from! You can find star blocks of various difficulty levels and styles. They can be traditional or modern, and most can be adapted for any use. By simply changing up fabric variations a traditional star block can look very contemporary. Star blocks can be rotary cut and machine pieced, appliquéd, or paper pieced for exact precision.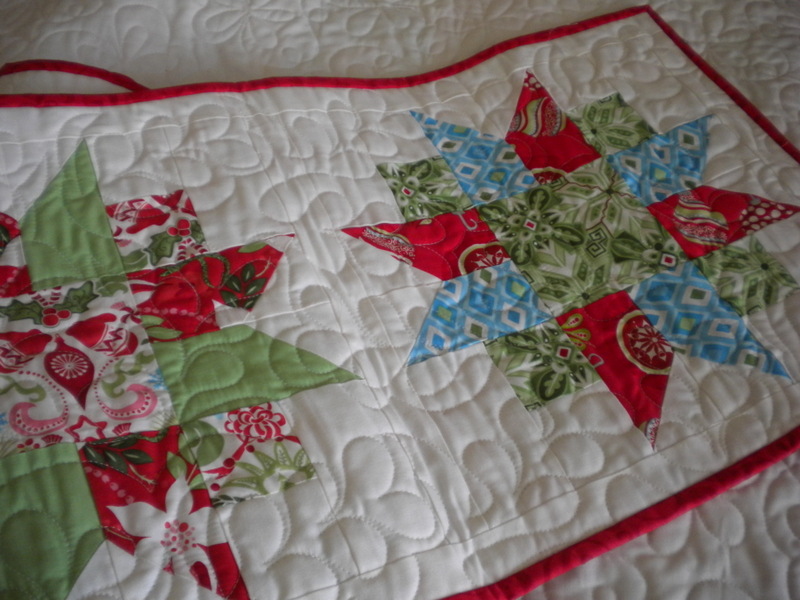 Star blocks are easy to use in quilts as they can be placed side by side or separated with simple sashing. Star blocks are also wonderful used as alternating blocks — set them with plain squares, or for extra interest, alternate star blocks with nine-patch blocks. Make an entire quilt using the same star block repeated, or make a star block sampler quilt using many different star block patterns. The options are endless when quilting with star blocks.
Star blocks are also the perfect block to use for smaller home decor projects. Set three or five-star blocks together to make a perfect table runner. Star blocks make the perfect pillow tops, and smaller star blocks can be used to make potholders. Get ready to sew some star blocks with a few fresh pattern ideas.
Stash Stars, seen below, is a fun star block pattern by Atkinson Designs. The pattern is simple enough for beginners as it offers an easy construction technique to make sure there are perfect points on every star block. The star points are also made with the light fabric in the quilt, giving it a fresh, modern appeal.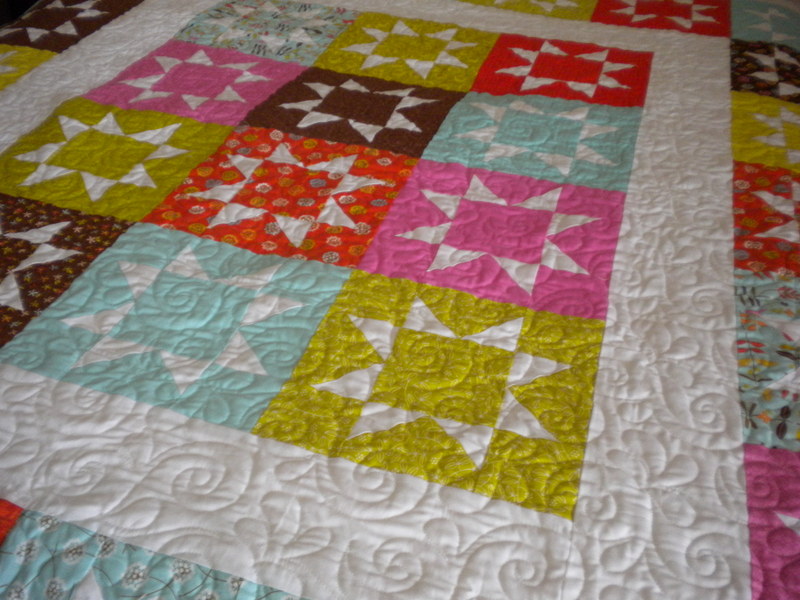 Good Fortune is a small star block quilt by Carrie Nelson of Miss Rosie's Quilt Company. One fun aspect of this design is that it features a large center star block surrounded by smaller star blocks. This quilt is the perfect size for a wall hanging or table topper.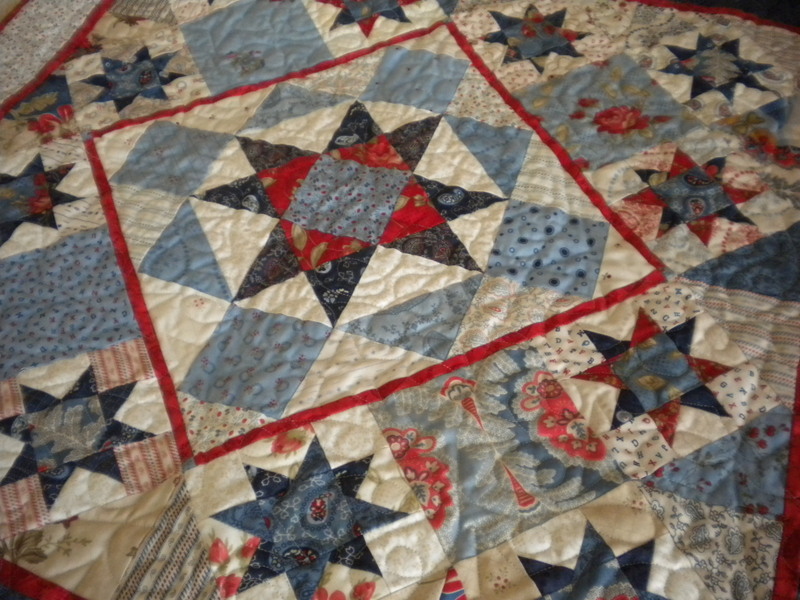 The Saw Tooth Star is a popular star block with many variations. It's a historical star block that's also utilized by many modern quilters. This block can easily be adapted to piece together in many different sizes. Traditional Saw Tooth Star blocks feature a center square surrounded by eight-star points. Popular variations include using four-patch blocks or pinwheels to replace the center section. A La Mode, seen below, is a Saw Tooth Star block pattern by Craftsy instructor Camille Roskelley that features center pinwheels.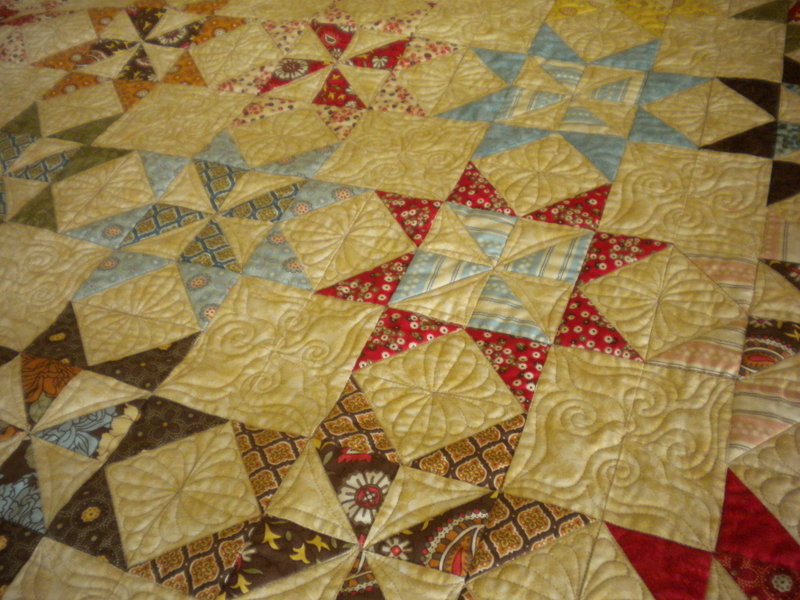 You may also enjoy our post on traditional quilt blocks.
With so many star block patterns and options to choose from, which star block would you like to make first?