Squash is one of my favorite vegetables and thankfully right now we have a garden full of them! Making squash mac and cheese is a great way to get in extra vegetables and make a ho-hum meal sing with the flavors of fall. I love finding sneaky ways to get my full serving of vegetables in each day (and for my family as well), and this dish does the trick. I love how seamlessly the squash folds into the mac and cheese, making it an easy dinner that is both comforting and healthy—a hard combo to come by these days.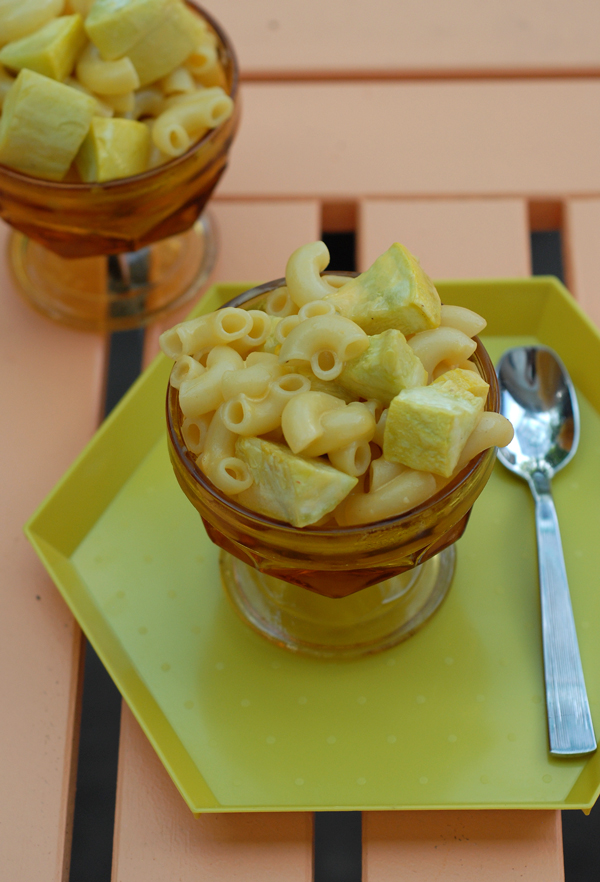 Squash mac and cheese recipe
Any type of squash will work for this dish, but I am partial to spaghetti squash, which we grow at home. But this is a great time of year to find amazing deals on squash at your local farmers market or grocery store. Squash is plentiful right now, and is easy to include in a variety of meals.
Ingredients:
Squash cut into small cubed pieces
Box of macaroni pasta
2 cups cheddar cheese, shredded
1 cup milk
2 tsp dry mustard
2 oz butter
Salt and pepper to taste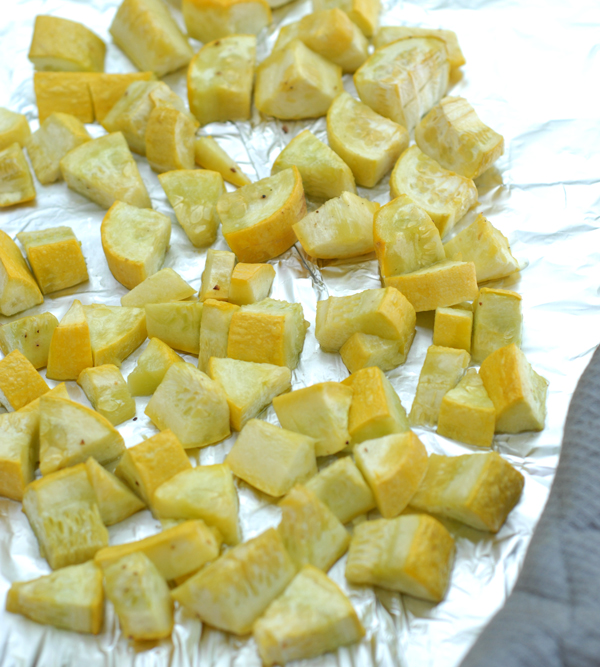 Step 1:
Start by cutting and roasting the squash. Cut each squash into about 1/2-inch cubes. Once cut, place the squash on aluminum foil in a single layer so the entire pan will get browned evenly. Broil the squash on a high temperature (500 degrees F) for 30 minutes, tossing every 7 minutes or so all they way through.
Step 2:
While the squash is roasting, boil water and follow the package instructions for cooking the macaroni.
Step 3:
Melt the butter in a pan, then stir in mustard powder and cook for 1 minute. Gradually add the milk, stirring constantly to get a smooth sauce. Add three-quarters of the cheese and salt and pepper to taste to season the sauce.
Step 4:
Drain the macaroni and mix with the cheese sauce until well covered.
Step 5:
Mix the roasted squash in with the mac and cheese mixture and toss to combine.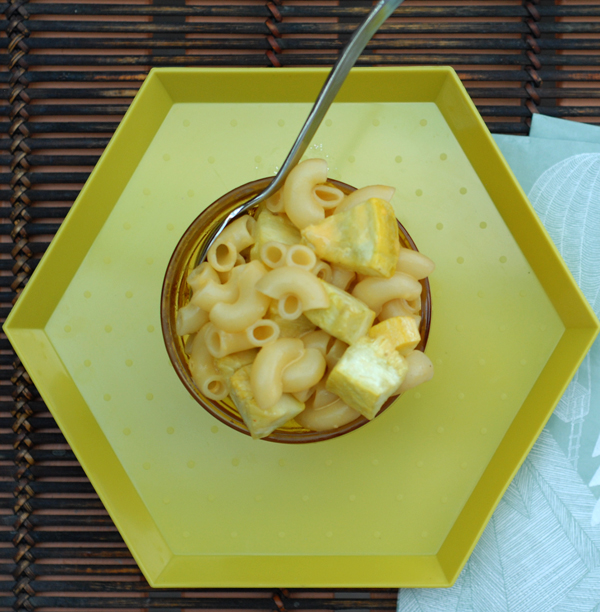 Once the ingredients are all combined, simply dish out and serve for a fall feast that everyone will want seconds of. Serving the dish with a simple green salad makes this an easy weeknight meal.
The squash mac and cheese recipe also makes a great appetizer for fall play dates and parties. Make per directions above and serve in small ramekins or little dishes for your guests to enjoy!
[box type="shadow"]
Become the best cook you know in just 10 dishes!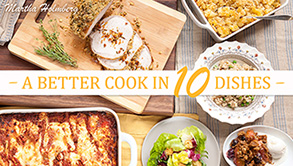 Sign up for the new Bluprint class A Better Cook in 10 Dishes to enjoy up-close instruction from professional chef Martha Holmberg. You'll learn the secrets to perfecting crowd-pleasing dishes you'll cook forever, from steak and pork roast to risotto, and yes, even macaroni and cheese!

Sign Me Up!

[/box]
What makes online Bluprint classes great?
Learn for life! With lifetime access to your classes, you can watch lessons at your preferred pace and easily revisit your favorite concepts with just a click.
Kick up your feet! Enjoy classes anytime from the convenience of your home or even on-the-go with our mobile apps.
Get personalized guidance! Ask your instructor questions to receive all the answers and feedback you need to succeed.
Love it! There's no risk in trying with our 100% money back guarantee.