Spring is springing, and it's time for lighter weight and smaller knit projects that match the season! Bluprint knitting designers have a plethora of beautiful spring patterns ready for your needles. From hats to socks, you'll be ready with spring knitting from head to toe!
Photo via StickChick
1. Jian Socks
These bird-inspired socks are a perfect spring project: lightweight, portable and ready for spring color. With enough lacework and patterning to hold the interest of the most fickle knitter, these will breeze off your needles and onto your feet.
Photo via Taiga Hilliard
2. Ribbon Candy Hat
A beautiful cloche with a clever folded brim is a great accessory for spring chill. Knit in a DK weight silk-and-wool yarn, like Manos Silk Blend, you'll get a glossy sheen and bright spring hues.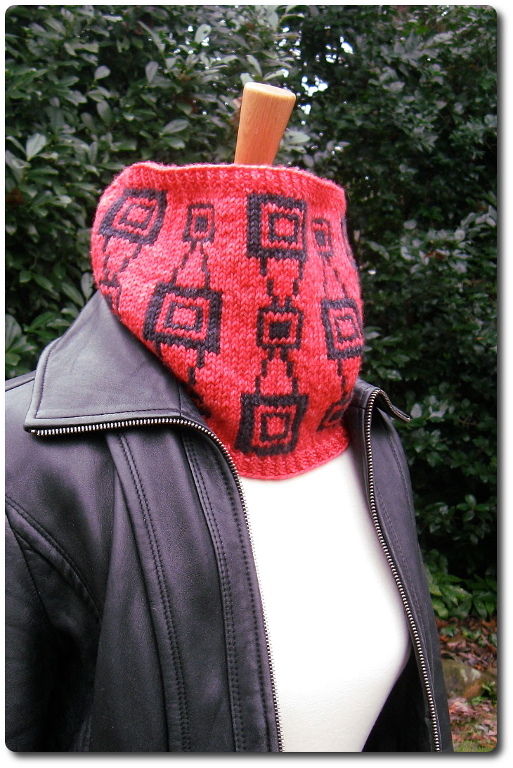 Photo via Nancy Whitman
3. Cowl Whitman
Keep your neck warm with wearable art! An abstract pattern of rectangles and connecting lines adorns this bright cowl. Use a worsted weight tonal, like Malabrigo Rios, for a painterly look.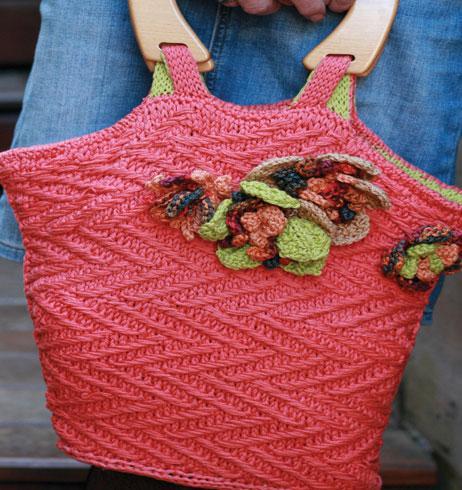 Photo via Jill Wolcott
4. Boardwalk Bag
A big cotton bag with amazing texture and floral embellishments makes a great sunny day companion. The Boardwalk Bag is big enough to hold all your necessities, including a carry-along knitting project. To highlight the texture, choose a solid colored yarn like Cascade Ultra Pima.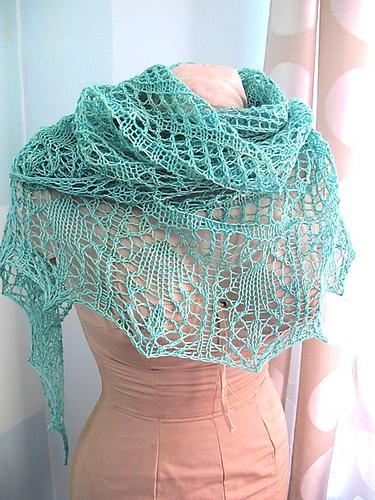 Photo via MaidenBrooklyn
5. Glam Shells
A lightweight wrap in a single skein of sock yarn, Glam Shells is the perfect shawl to make your outfit shine. For extra glam, consider a yarn with a silk sheen!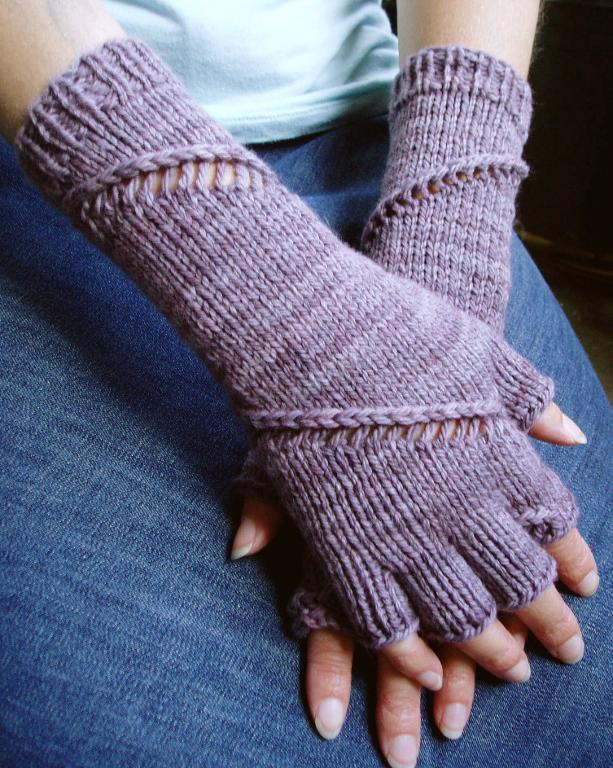 Photo via Kirakdesigns
6. Helix Gloves
The wrap-around eyelets on this cozy pair of fingerless gloves describe a helix, and, as the designer notes, serve to highlight the seamless nature of the knit. They'll knit up fast in worsted weight yarn, and a hand dyed yarn like Lorna's Laces Shepherd Worsted will add a subtle depth without obscuring the pattern.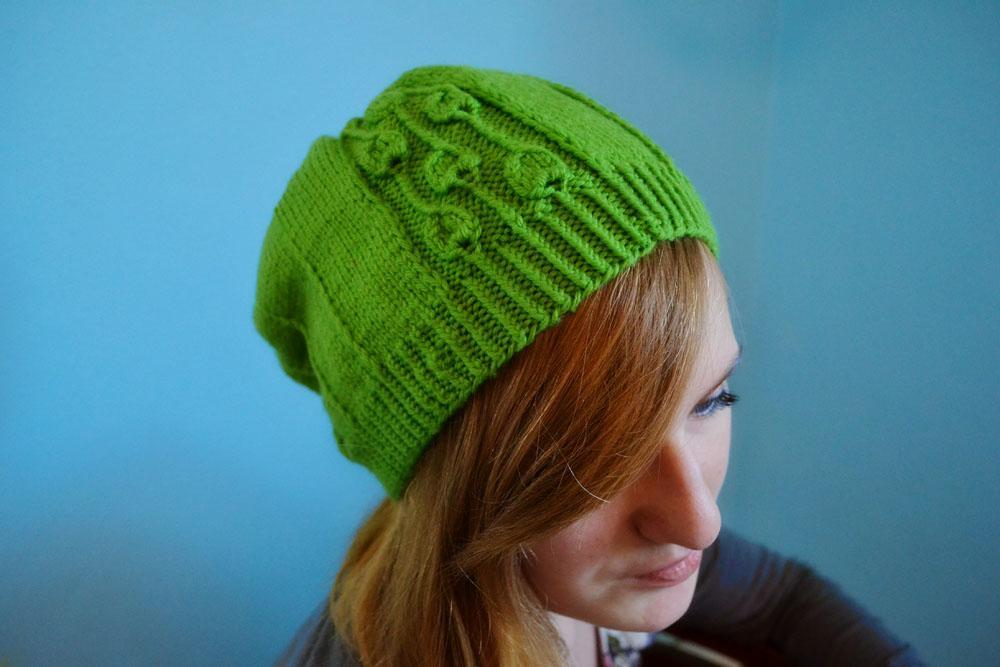 Photo via ninja8tofu
7. Spring Buds
Blossoms are starting to appear, and why not pay tribute to the awakening with a comfy and lovely spring hat? With twisted and slipped stitches, the crisp details of this toque really pop.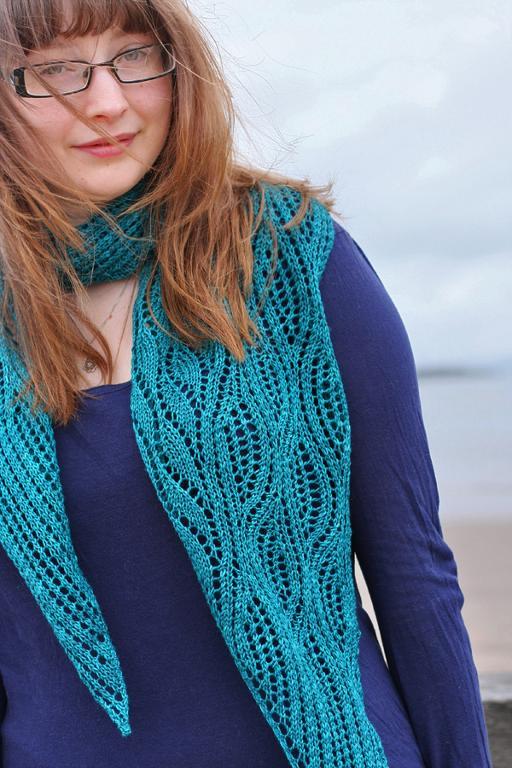 Photo via Tin Can Knits
8. Estuary
The Estuary scarf is a beautiful lace scarf that mimics water with undulating waves. It's a perfect warm up accessory for any day!
Photo via Craftsy member Designer Name
9. Lace Stockings
The floral love continues with this gorgeous pair of lace stockings featuring a stack of beautiful blossoms down the back of the leg. Use a sock yarn with nylon for extra reinforcement. Cloudborn Merino Superwash Sock Twist should do the trick nicely, and it comes in a wide range of colors.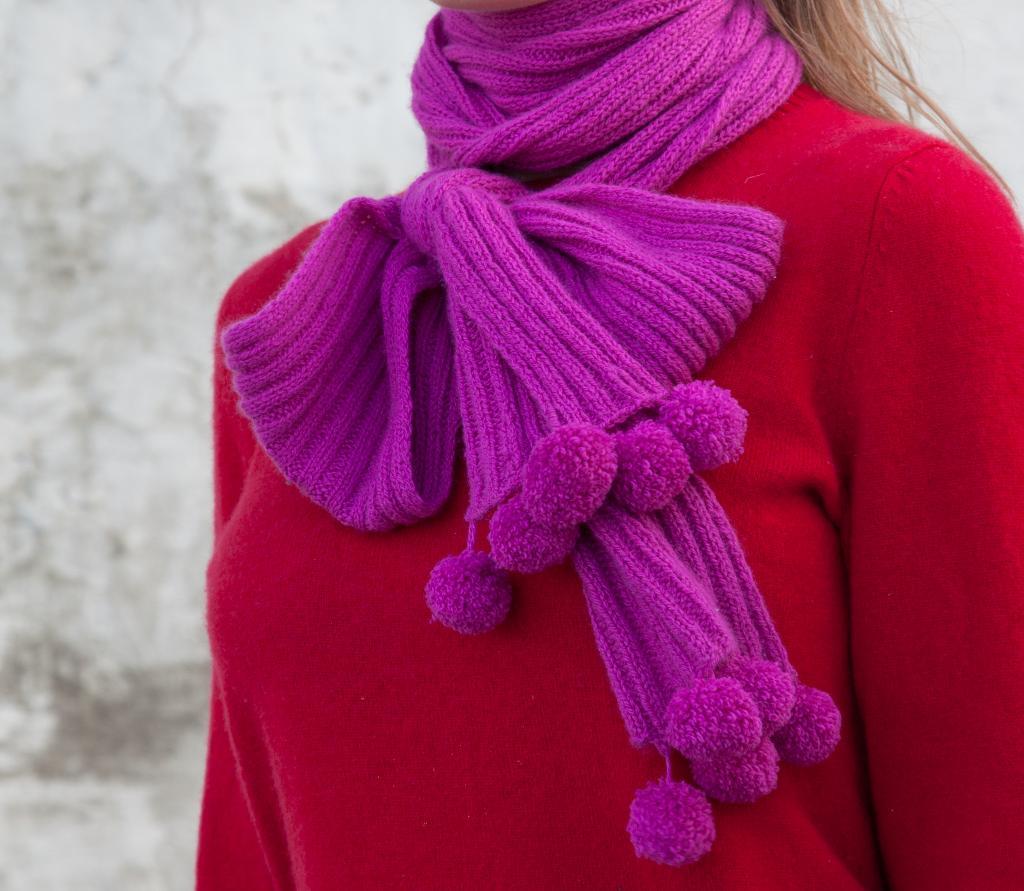 Photo via Mac N Me
10. Spring Cashmere Scarf
This cheerful scarf brings a little bit of luxury to any spring outfit. Knit in lace weight yarn, it's light and airy, but will still be warm in a soft-as-a-kitten cashmere. Artyarns Cashmere 1 is a 100 percent cashmere yarn that would be perfect for a special project, but use any lace weight that feels amazing next to your skin.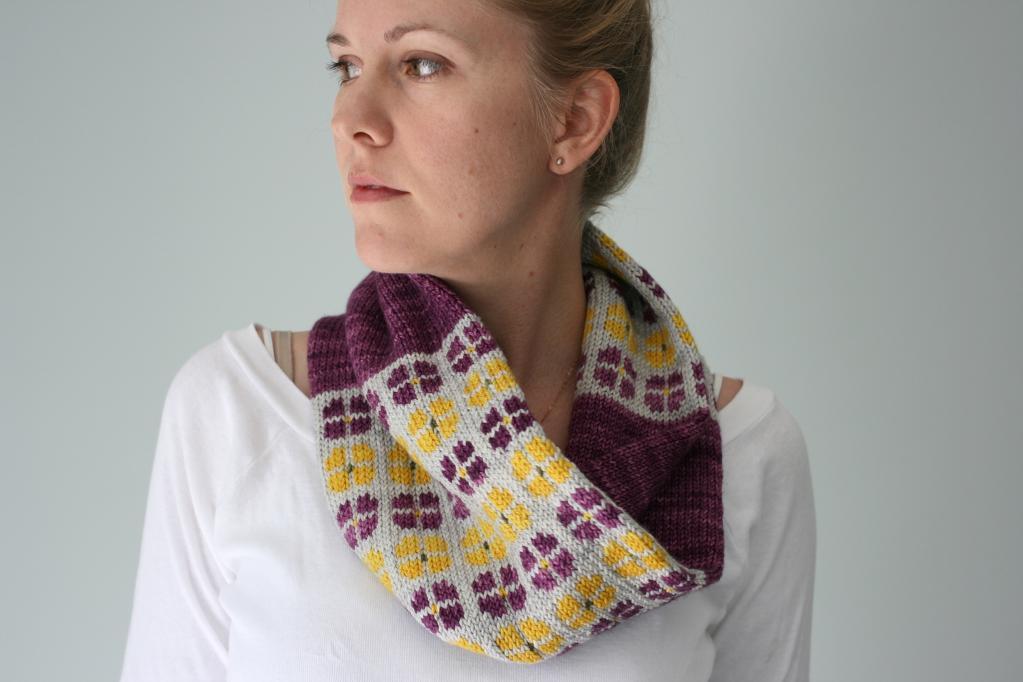 Photo via theyarniad
11. Anthos Cowl
The Anthos Cowl is a gorgeous, flowered circlet that will wrap your neck in floral splendor when a spring wind blows. This is a great chance to practice some simple colorwork and to pick out a few of your favorite colors to set on a neutral background.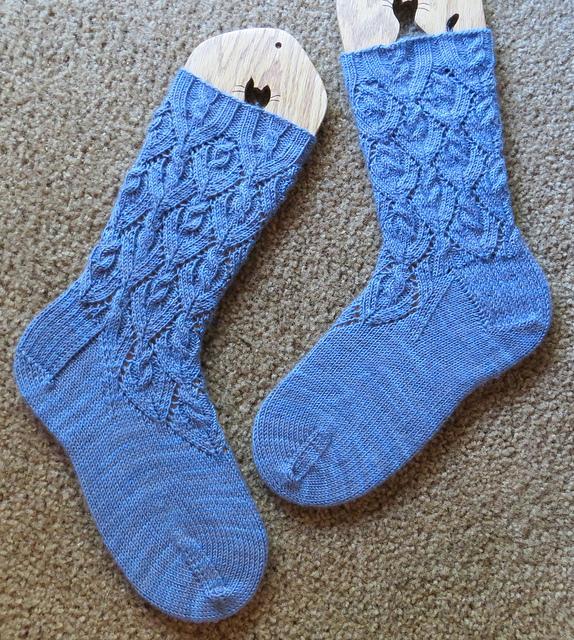 Photo via verybusymonkey
12. Ipomoea Socks
Flowers and vines entwine along the Ipomoea Socks, which make clever use of a cable to mimic the way vines wrap as they grow. The lace pattern comes to a graphic point over the top of the foot, while smooth stockinette on the bottom makes for comfy wear.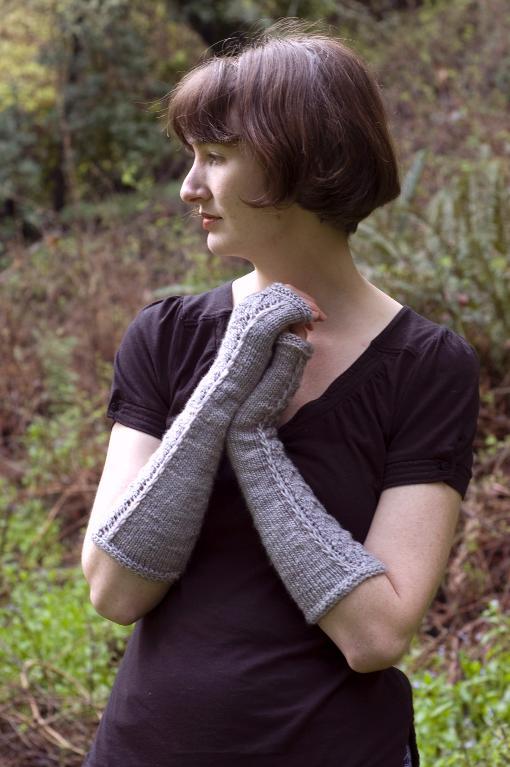 Photo via Kristen Hanley
13. Woodpigeon Mitts
The Woodpigeon Mitts are part of a woodland spring themed collection I made for Malabrigo some years back, and they remain among my favorite mitts to wear. You can make them elbow length, as shown above, or wrist length, and a feathery pattern over the back of the hand calls up the birds in the spring woods.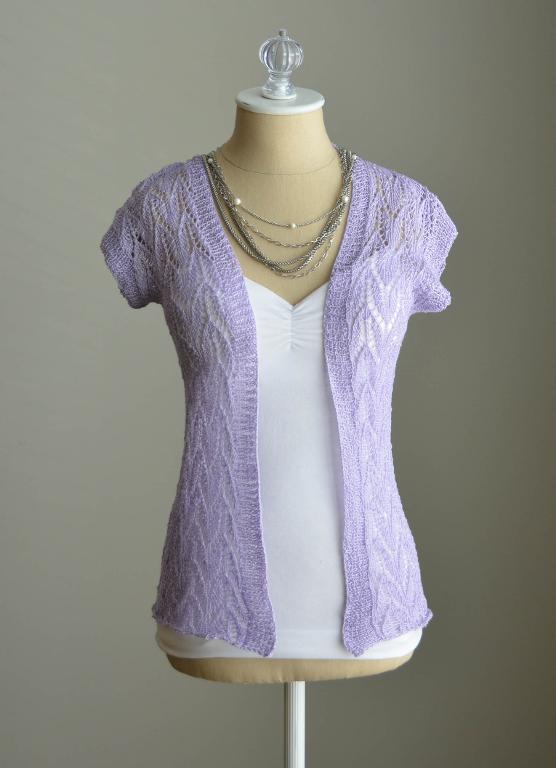 Photo via Universal Yarn
14. Leaf Lace Cardigan
Finally, what better than a lace cardigan to pull on when the office air conditioning gets too strong? This lovely piece will knit up fast, but the holes doesn't mean it won't be warm. Air is trapped in the eyelets of lacework and heated by the body for a warmth that's like being wrapped in a cloud.