Spring is a time for renewal, and home decor is a great way to bring that renewal into your life.
Perhaps you want to add a throw pillow here and there, or maybe you want to totally make over your kitchen and dining room accessories. Thanks to these spring home decor sewing patterns, you can brighten up even the drabbest space in your house.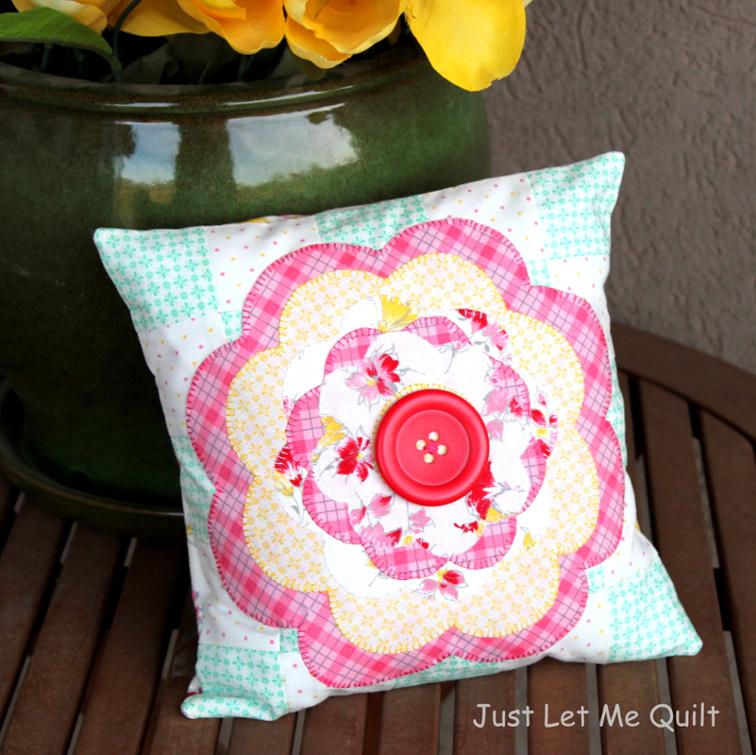 Photo via Craftsy member Just Carol's Pattern Store
1. Flower Pillow
Sometimes a throw pillow is all you need to give the room a little makeover. Add some spring colors into a drab room with this pillow project that's perfect for brightly-colored scraps.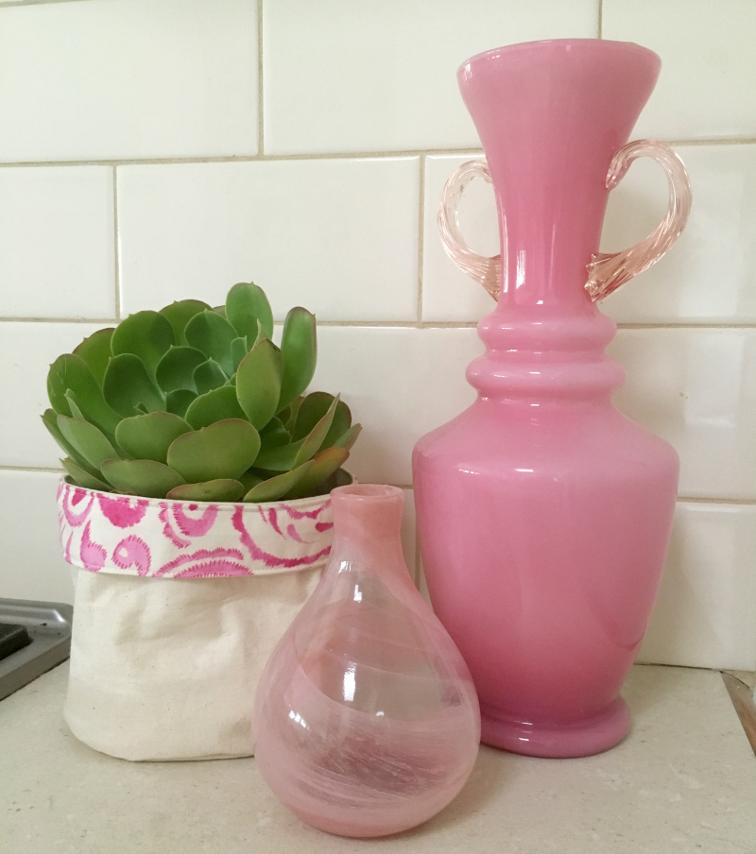 Photo via Craftsy member Emkie Designs
2. Plant Pot
Even the saddest plants start to perk up when spring rolls around. Make your plants look even happier with a cute little plant pot that also doubles as storage for small items like sewing notions.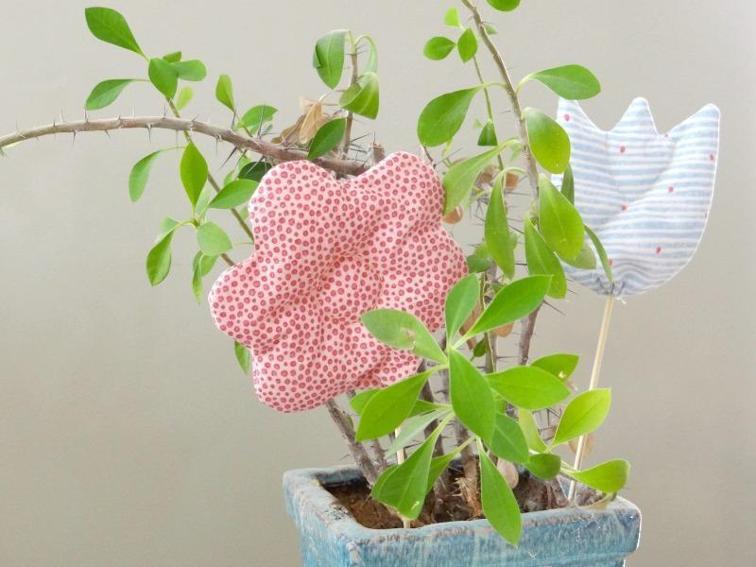 Photo via Craftsy member Patchwork Posse
3. Flowers on a Stick
For those of us who can't keep flowers alive, these flowers on a stick can bring color into the room without any maintenance. There is a bit of hand stitching involved, but you'll have so much fun choosing embellishments and fabric for the flower that you won't even notice!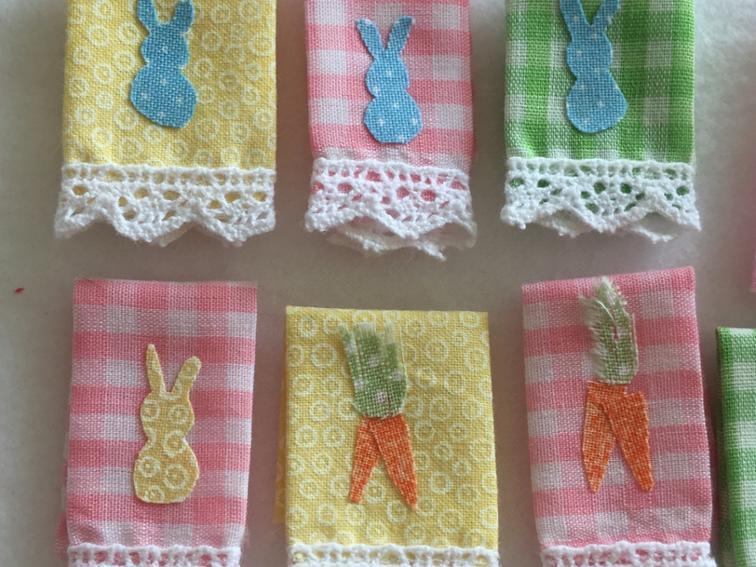 Photo via Craftsy member Ribbonwood Cottage
4. Miniature Spring Kitchen Linens and Accessories
With this pattern, you can create table cloths, table runners, an apron and embellished kitchen towels. You can even add the pretty appliqué to kitchen accessories you already own for a taste of spring without the extra sewing.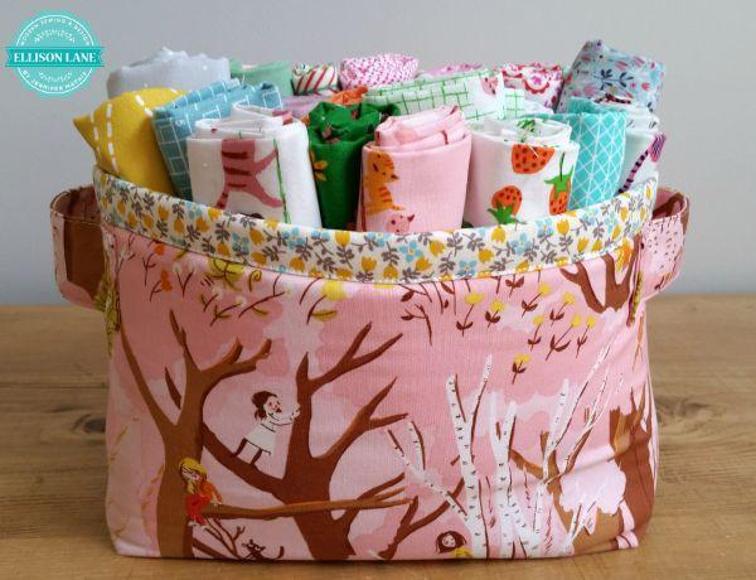 Photo via Craftsy member Ellison Lane: Modern Sewing & Design
5. 123 Fabric Basket
You can accomplish two spring tasks at once with this sewing project: add a pop of color to the room while you also organize! You can store anything in this basket, including magazines or in-progress projects.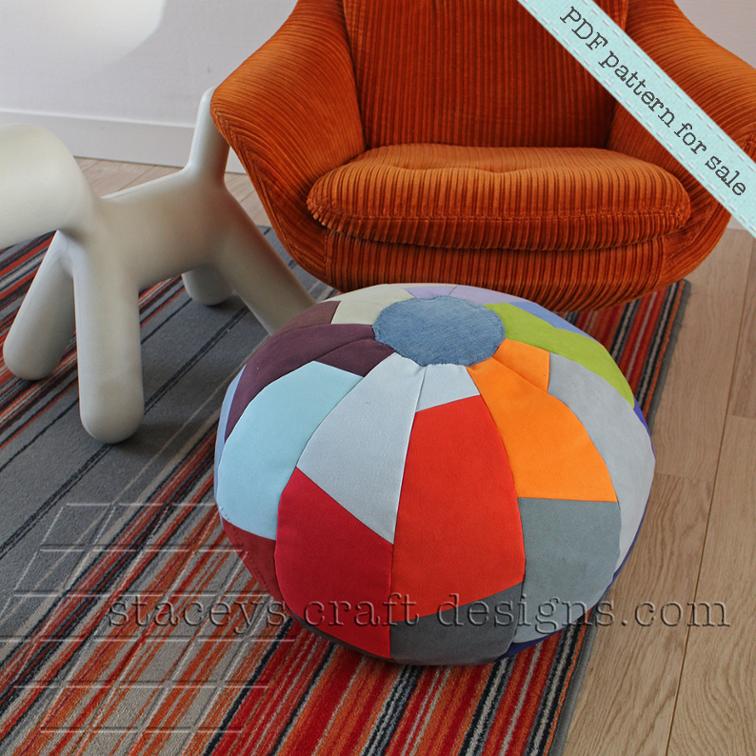 Photo via Craftsy member Stacey's Craft Designs
6. Pouf in Segments
Grab your medium-sized scraps and create a spring-friendly color palette for this pouf. Poufs work great as foot rests, but they can also add additional seating in your living room.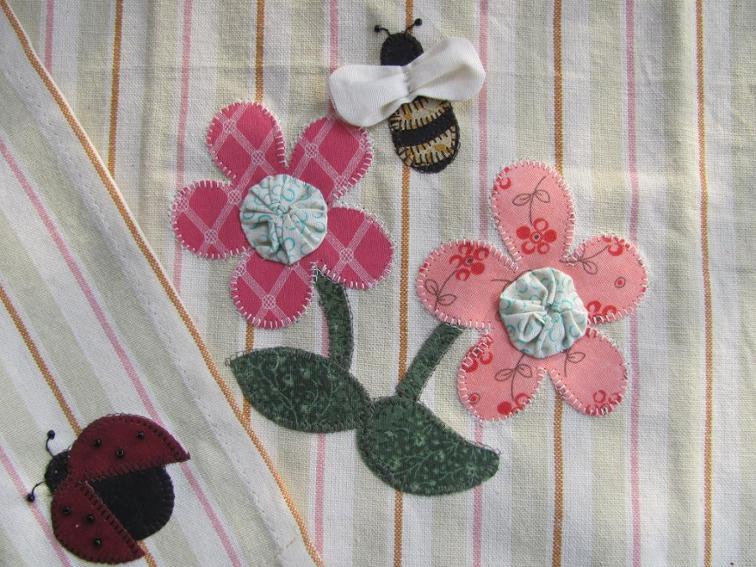 Photo via Craftsy member Quilt Doodle Designs
7. Spring Bloom
The designer created this for a kitchen towel, but as the designer points out, you can also add it to anything from an apron to a table runner. Place it anywhere in your home where you need a little reminder of spring and the beautiful flowers to come.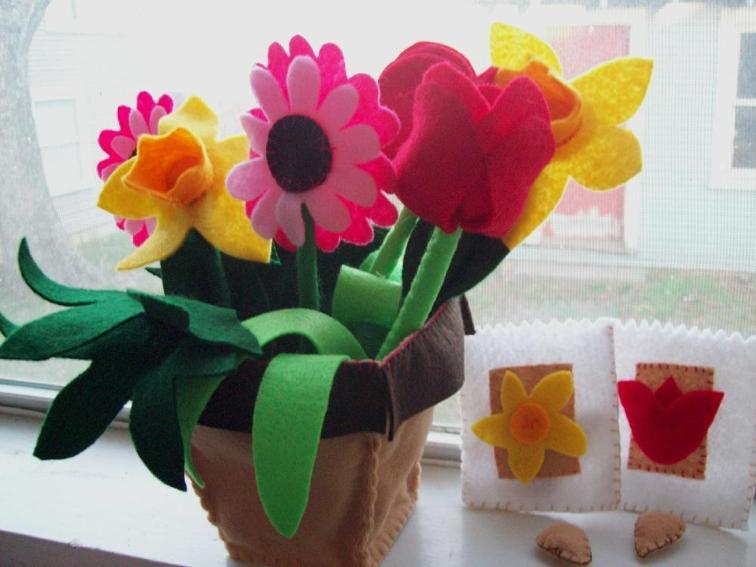 Photo via Craftsy member LiviRose Studio
8. Flower Shop Pots Felt Pattern
These flowers will thrive through as many springs as you'd like. The play set includes instructions for flowers, seed packets, seeds, gardening tools and a watering can. This would be a great spring birthday gift for kids!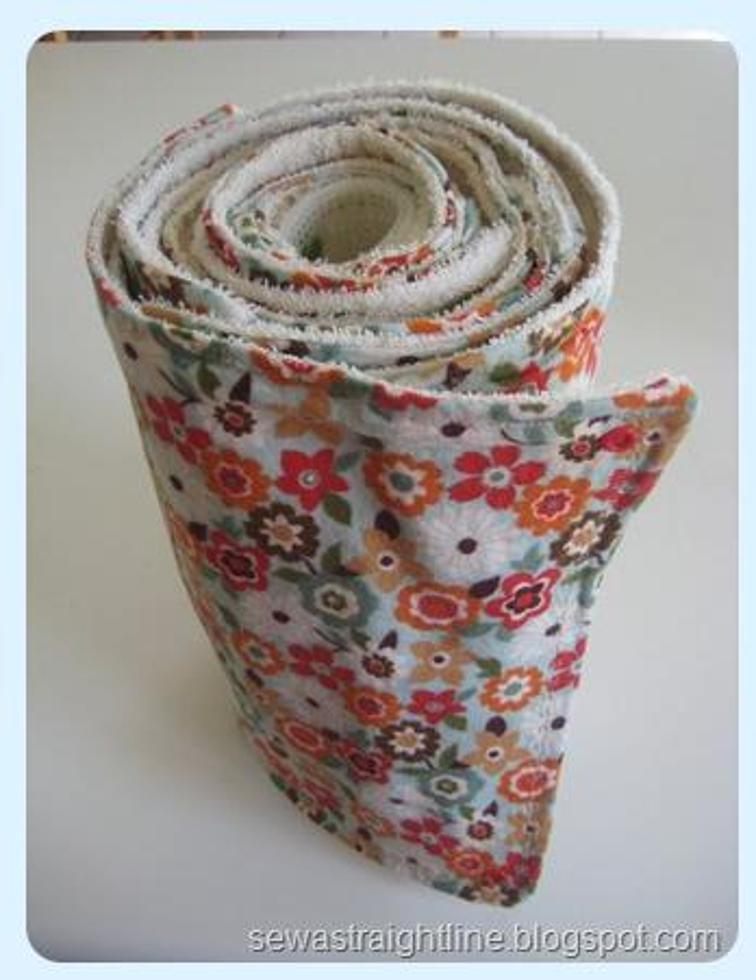 Photo via Craftsy member Straight Line Design
9. Rolled Kitchen Towels
Trying to make your kitchen environmentally friendly? Replace disposable paper towels with this project. After you use the towel, just wash it and use it again. It will save you money, plus you can put a fun flowery spring fabric on the outside.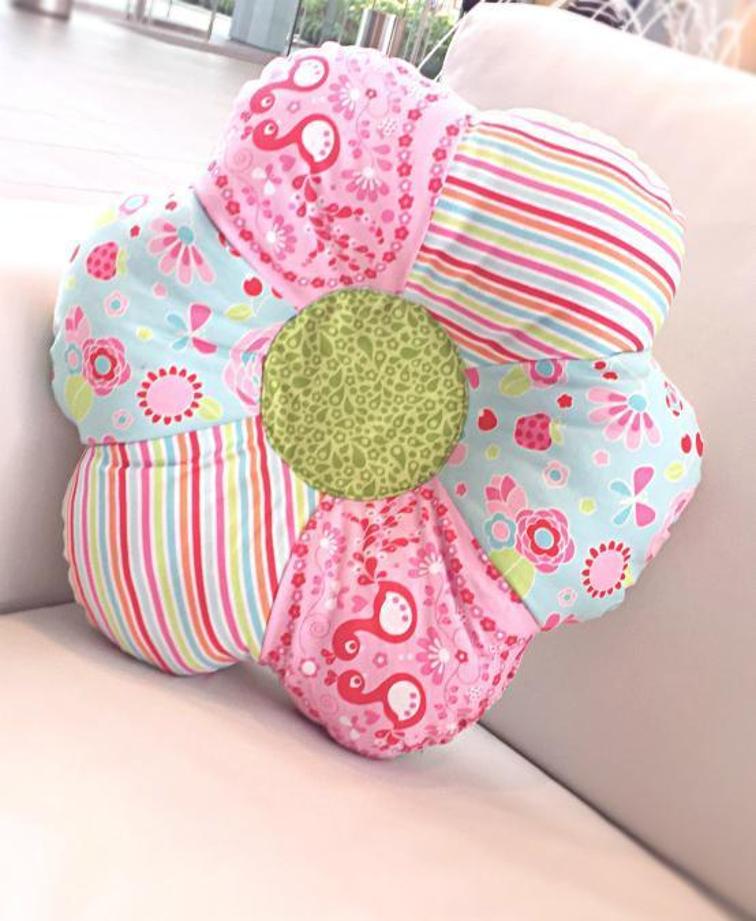 Photo via Craftsy member thestitchingscientist's Pattern Store
10. Flower Shaped Pillow
Remember all those scraps of fabric you stashed away over the winter? Break them out and see if you can use some of them to create this fun (and free!) flower pillow. This pillow would look great on the couch or adorning a bed.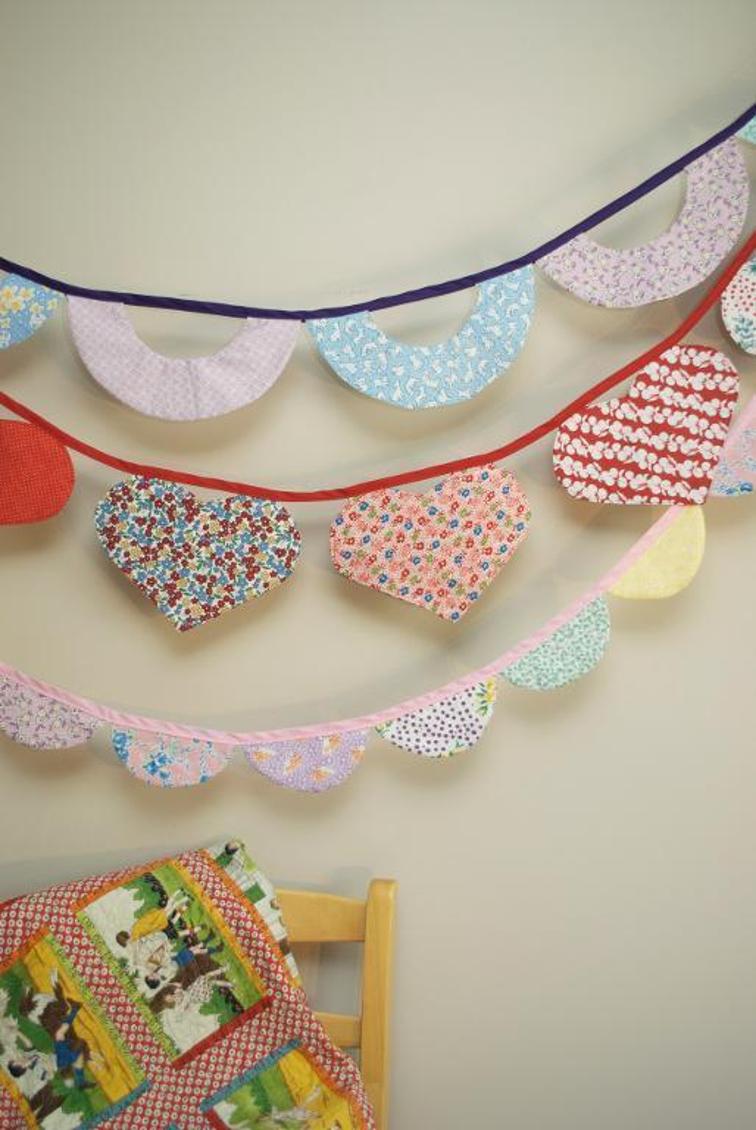 Photo via Craftsy member SomethingLisa
11. Garland Galore
The easiest way to add color to a boring wall or room is to hang garland. This garland can use your tiny, brightly colored scraps, and there are three different garland shapes to choose from.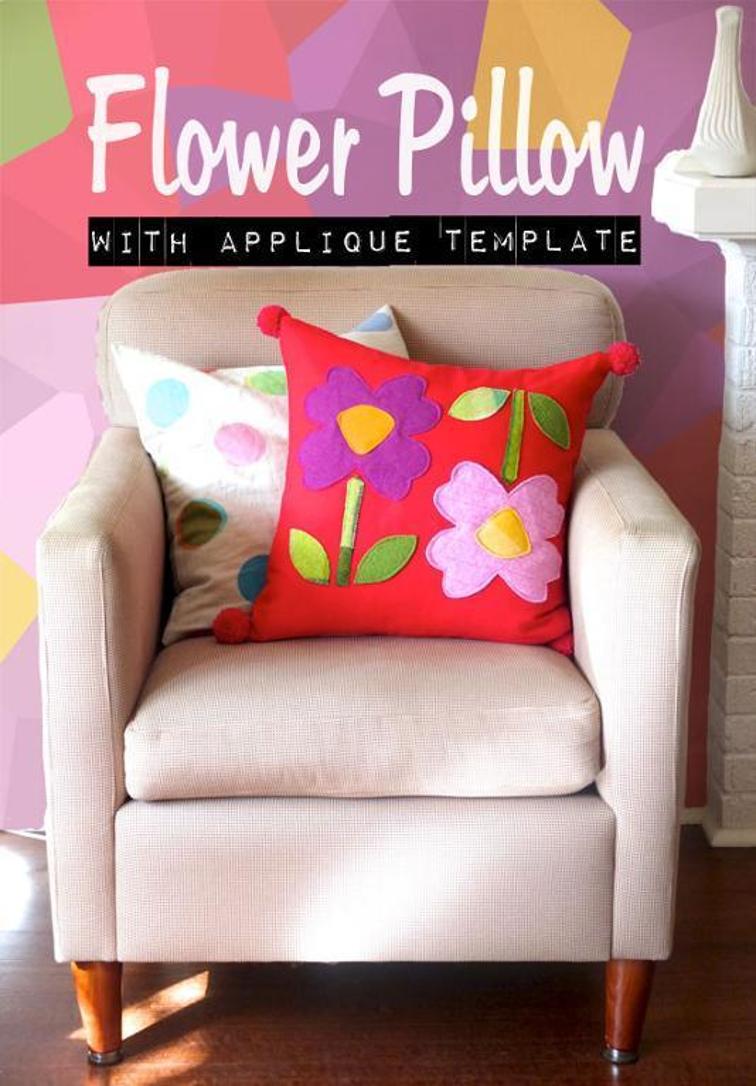 Photo via Craftsy member My Poppet
12. Giant Flower Pillow Appliqué Template
We want to sew these pretty flowers to everything! Use the template to add flowers to a pillow, as seen here, or use the flowers on other home decor like blankets, table cloths, or wall hangings.